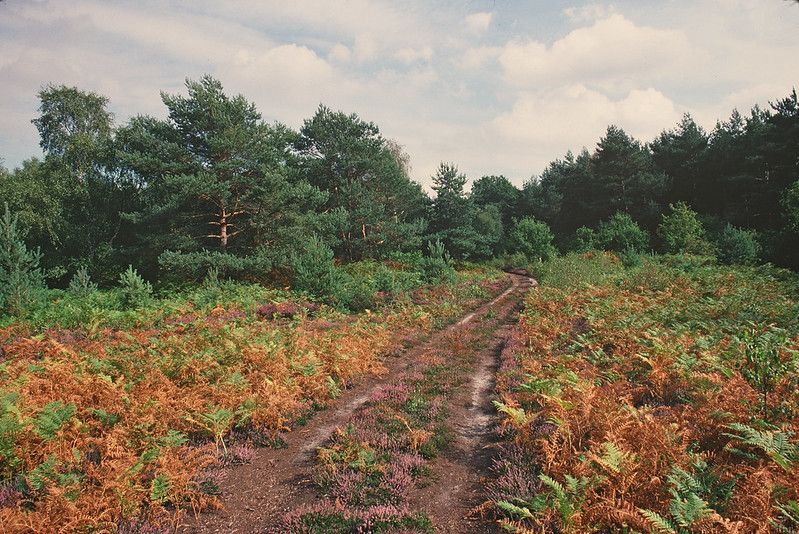 Building on Scrubland & Beavers in London
The latest news on nature and conservation in Britain.
I'm sending the digest out to everyone on our mailing list this week, because I have an exciting offer to announce. Yesterday was the publication day of a new anthology edited by Nancy Campbell, called Nature Tales for Winter Nights. Thanks to the good folks at Elliott and Thompson, I have five copies to give away, available to the first five people (UK-based) who subscribe to Inkcap Journal. You can sign up here, either at the full or discounted rate.
It's such a lovely book to sit with, especially now a chill has entered the air – a collection of essays and ruminations on winter that stretch the definition of nature writing, including contributions from Vincent van Gogh, Carl Linnaeus, Tove Jansson, Virginia Woolf, Inuit folklore, alongside some of the shining lights of the genre today. I began to delve in from beneath the duvet last night, while feeding my daughter to sleep, feeling like the epitome of cosiness. You can read more about the book here.
---
National news
Labour | The headline news from the Labour conference this week, as far as nature is concerned, was Keir Starmer's plan to construct 1.5 million new homes, releasing "low-quality" parts of the greenbelt for their construction. Starmer listed car parks and scrubland as the land that could be redeveloped under a Labour government. But the apparent disregard for scrub prompted alarm from environmental campaigners, who highlighted its value to wildlife. Meanwhile, analysis by Fiona Harvey in the Guardian points out that the words "climate", "low carbon" and "net zero" were all missing from the party's announcement on housing. Another comment piece, by Helena Horton, presents a sunnier vision of Labour's environmental position: the issue has become part of the culture war, she writes, and the party is ready to fight. Meanwhile, ENDS reports on Labour's approach to biodiversity net-gain, including their promise to provide certainty over the delayed policy and their plans to use an index, developed by the Natural History Museum, to guide its policymaking.
Target | The government insists that it is on track to meet its target of protecting 30% of land and sea by 2030 – and yet, when questioned by campaigners, it could provide no evidence to back up such claims. Wildlife and Countryside Link submitted a Freedom of Information request to Defra, asking for any assessments of progress to date, only to be informed that the department did not hold any such information – a response that Rosie Hails, nature and science director at the National Trust, described as "deeply worrying". Defra did reiterate its plans to publish a map of what land counts towards its goal by the end of 2023. Edie covered the news.
Allotments | There are currently around 175,000 applications for allotments on local authority waiting lists across Britain, according to data gathered by Greenpeace UK through Freedom of Information requests. The figure is almost double what it was 12 years ago, with an average waiting time of three years. Bristol had the longest waiting list, followed by Sunderland and Portsmouth. Artists unveiled a 30-metre-long banner made of seed paper at Westminster to highlight the figures. "Allotment waiting lists demonstrate a huge desire from people to be part of the solution to our broken food system but without access to land, the many benefits of community food growing to people, nature and the climate are being stifled," said Daniela Montalto, a forests campaigner at Greenpeace. The Guardian and the Independent covered the story.
In other news:
---
Across the country
London | Beavers are splashing about West London for the first time in around 400 years. A family of five was released into the wild, albeit inside an enclosure, in a wetland in Ealing, having been translocated from a population in Scotland by a coalition of conservation groups. They are not the first beavers in London – another family was introduced to Enfield last year – but the occasion was nonetheless widely celebrated, with Mayor Sadiq Khan attending in person for the release. The impacts on biodiversity and water levels will now be closely monitored; it is hoped that the beavers will prevent flash flooding events that are becoming more common with climate change. The BBC and the Evening Standard were among the many publications to cover the news.
North Wales | Natural Resources Wales has released a first approximation of the "maximum possible area" that could be included in a proposed new national park. The proposal is based upon the existing Clwydian Range and Dee Valley Area of Outstanding Natural Beauty, but the map outlines a much larger area, spreading across four local authorities. The decision on whether to proceed with the park will be taken during the existing Senedd term, which runs until 2026, reports the Daily Post. The proposal has met with mixed reaction from local politicians, who see both economic benefits and burdens, alongside potential restrictions on land use, on the horizon. The Conservative shadow climate minister, Janet Finch-Saunders, has called for more clarity on what happens to farmland included within the park's boundaries, in comments reported by the North Wales Chronicle. Inkcap Journal covered the debate last year.
Cairngorms | Researchers in the Cairngorms are counting voles in hope that it will help them protect the much rarer capercaillie. Voles are prey for a number of predators, including foxes and pine martens. However, when vole numbers fall, the predators will target capercaillie too, leading to losses that the species can ill afford. And vole numbers do often fall, with populations fluctuating wildly over five-year cycles. By understanding where voles sit in that cycle, the researchers will know whether to leave out supplementary food, such as deer carcasses, to distract the predators away from the capercaillie. Counting will take place twice a year as part of the Cairngorms Connect landscape restoration initiative. The BBC covered the story.
Elsewhere:
---
Reports
Kew | Scientists at the Royal Botanic Gardens, Kew, have released a report entitled State of the World's Plants and Fungi 2023. It is the fifth edition since the first came out in 2016, and it incorporates some major recent scientific advances – notably, the use of environmental DNA to better understand fungal diversity. All in all, it paints a bleak picture for the botanical and mycological worlds. The BBC highlighted the finding that 45% of the world's known flowering plants could be threatened with extinction, while the Guardian led with the fact that there are more than two million fungi species yet to be discovered. Carbon Brief outlined five main takeaways, including the detrimental impact of climate change on fungi and the outsized impact that humans are having on extinction risk. Several scientific papers were published in parallel with the report.
Teenagers | A report from Natural England explores how teenage girls in Oxford relate to the greenspace around them, following on from a previous project to co-produce facilities to encourage greater use of such places. Teenage girls are particularly prone to feeling shut out from nature: they are less physically active than their male counterparts, more at risk of poor mental health, and fear more for their safety. Many participants in the study felt marginalised in the greenspace in their area, due to age, gender, ethnicity and the influence of gentrification. Separately, a study published this week in the Journal of Environmental Psychology investigated whether proximity to nature improved the wellbeing of adolescents in London – but failed to prove their hypothesis.
Reindeer | As the festive season approaches, animal welfare charity OneKind is urging organisations to forgo the use of live reindeer in events, on the basis of a report outlining the distress that it causes the creatures. Despite the messaging of countless Christmas movies, it turns out that long distance travel and pulling Santa's sleigh can cause the reindeer mental and physical fatigue, while unfamiliar environments and limited opportunities for natural behaviours may also prove stressful and damaging. The author of the report, Dr Tayla Hammond, also notes that captive animals often display weight loss, muscle atrophy and general malaise – and there is nothing very merry about that.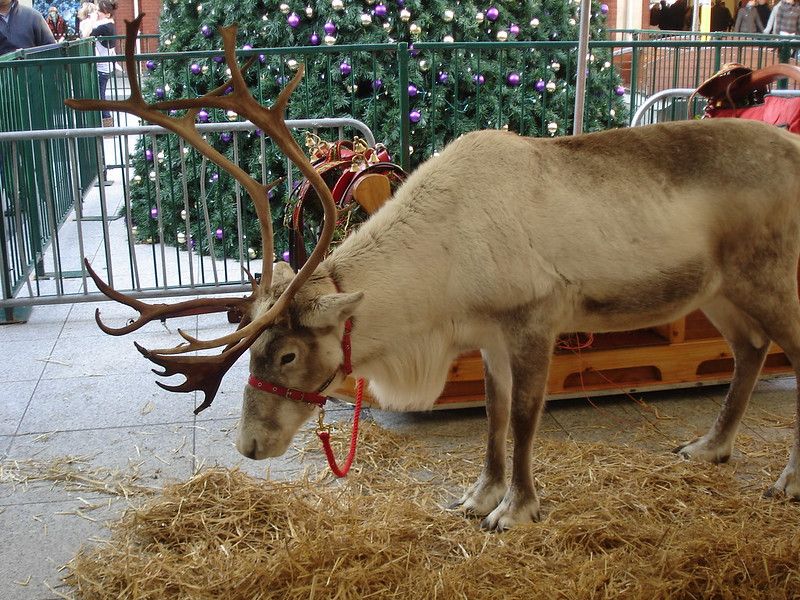 ---
Science
Shooting | In Scotland, it has been illegal to hunt with lead shotgun ammunition in wetlands since 2005 – but that has not stopped wildfowlers from using it, according to a new study from scientists at the RSPB and the University of Cambridge, published in Conservation Evidence Journal. The authors arranged for the collection of discarded cartridge cases, whose inscriptions were then used to identify the material of the shot. About half appeared to have contained lead, suggesting illegal activity was still prevalent in wetlands, almost 20 years after the regulations had come into force. Given that hunters may be more likely to collect cartridges from illegal shot to avoid detection, the problem could be even worse than the survey suggests, the paper concludes.
Mental health | Visiting Scotland's lochs and rivers can improve mental health, according to a study published in Landscape and Urban Planning. Researchers asked participants to keep a guided diary about their visits to such places over a three-month period, designed to capture their emotional response over time. Trips came in various guises: some participated in sports, such as paddle-boarding and sailing, while others engaged in birdwatching and wildlife monitoring. The diaries revealed that accessing inland blue spaces "can consistently lead to positive restorative health outcomes for individuals", said lead author Megan Grace, illustrating the wide benefits to society of investing in such places. The Herald covered the paper.
Gardens | Want to encourage more biodiversity in your garden, but not sure where to start? A paper in BioScience collates some of the best ways to transform your yard to benefit nature, climate resilience and wellbeing – an approach that the authors call a "humanity for habitat" practice, inspired by the global push for "Victory Gardens" during the Second World War. Although most of the case studies hark from the US, the findings are also applicable in the UK, says Dr Mark Goddard, an urban ecologist at Northumbria University, who co-authored the study. "In a city like Newcastle, gardens make up around one quarter of the land area," he said. "This means that how we design and manage our backyards has a major impact on the plants and animals that live there."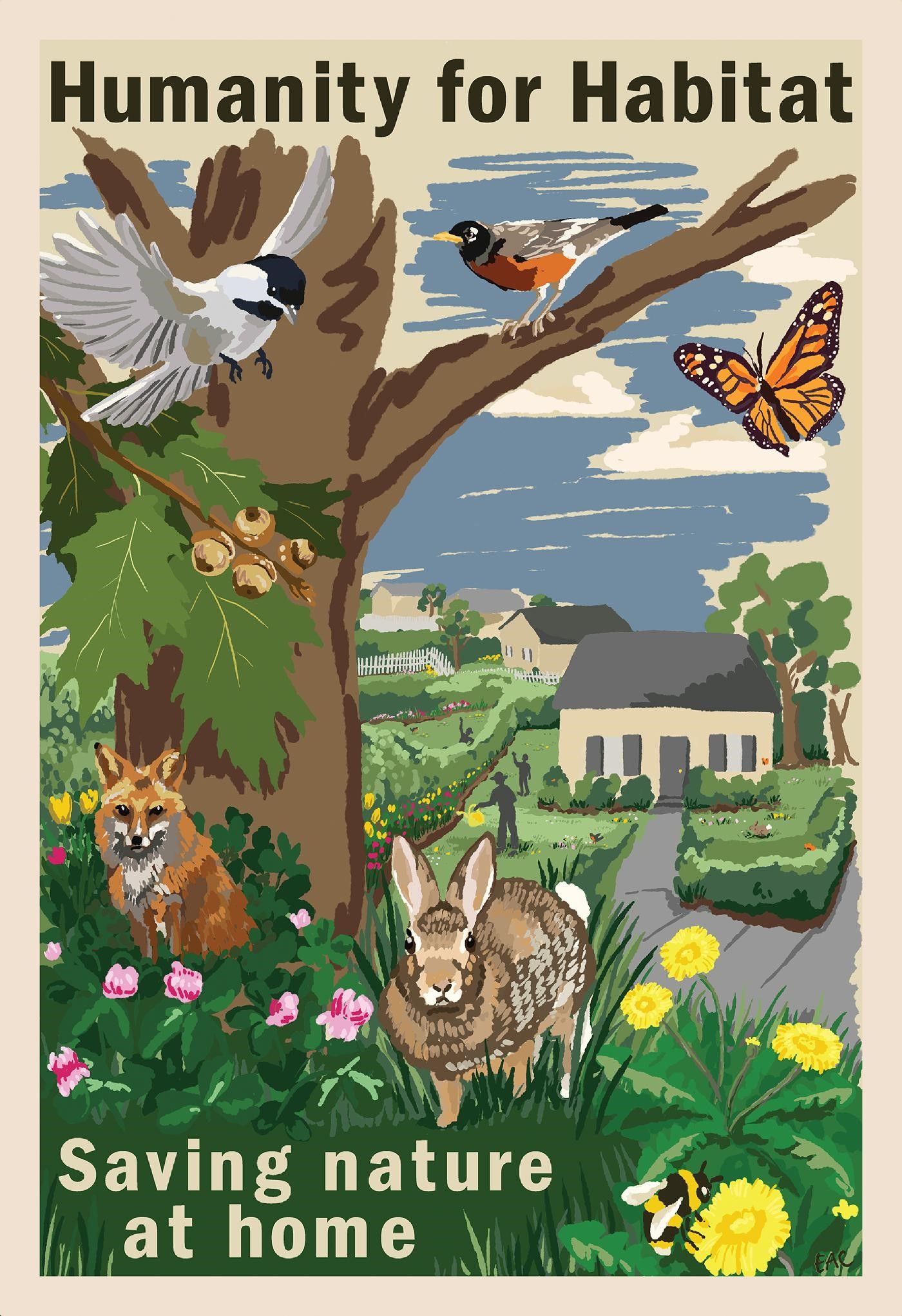 ---
Driftwood
Rewilding | Jonathan Guthrie, a financial journalist who also writes a nature column at the Financial Times, briefly considers what it would take to abandon his life of information gathering and spreadsheets and devote himself instead to the rewilding of a few acres of countryside. He concludes that such a switch would culminate in… a lot of information gathering and spreadsheets. Rewilders, like farmers, must depend on subsidies and grants to fund their work, he writes – just one of various commonalities that he discovers between the two factions. But too much migration from the city, may result in more antagonism between the two: "You have been warned, Mr Investment Banker with your plan to reintroduce wolverines to Hampshire."
Foraging | In Wicked Leeds, artist Victoria Holmes writes about her experiments in using the earth to create pigments for painting. Since learning the process, having taken a class on foraged paint, she has collected pigments from iron, clay and terracotta from the wildlife ponds at Riverford farm – where she works – as well as pebbles from her local Devon beach. "The very land on which we live provides us with a colour palette that's unique to that area," she writes. "Foraging for pigments from the earth can help to give us a much greater sense of connection to land and farming." The feature includes a couple of the images that she has created from her hyperlocal resources.
Gardening | Across the country, people are occupying unloved urban spaces and turning them into vibrant miniature gardens. The Guardian reports on the efforts of these guerrilla gardeners, whose efforts largely go unopposed by locals – "Who would object to a bouquet of flowers on their doorstep?". Particularly inspiring are the residents of Whitley Bay, who turned a paved area of council land into a wildlife garden, literally digging up the slabs and replacing them with soil, trees, bulbs and shrubs. The before-and-after photographs throughout the feature are an impressive reminder of what can be done with a little time, space and determination.
Further reading:
---
Happy days
Eagles | Ted Simpson, director of The Cull – Scotland's Deer Dilemma, has a new film out next month, focusing this time on the return of the sea eagle. The documentary, called The Eagle with the Sunlit Eye, was filmed over three years. It follows the translocation of chicks from Norway, and explores how humans relate to the sometimes unwelcome predator. You can watch the trailer here, or catch the premier in person at the Kendal Mountain Festival in November.
Subscribe to our newsletter
Members receive our premium weekly digest of nature news from across Britain.
Comments
Sign in or become a Inkcap Journal member to join the conversation.
Just enter your email below to get a log in link.
---