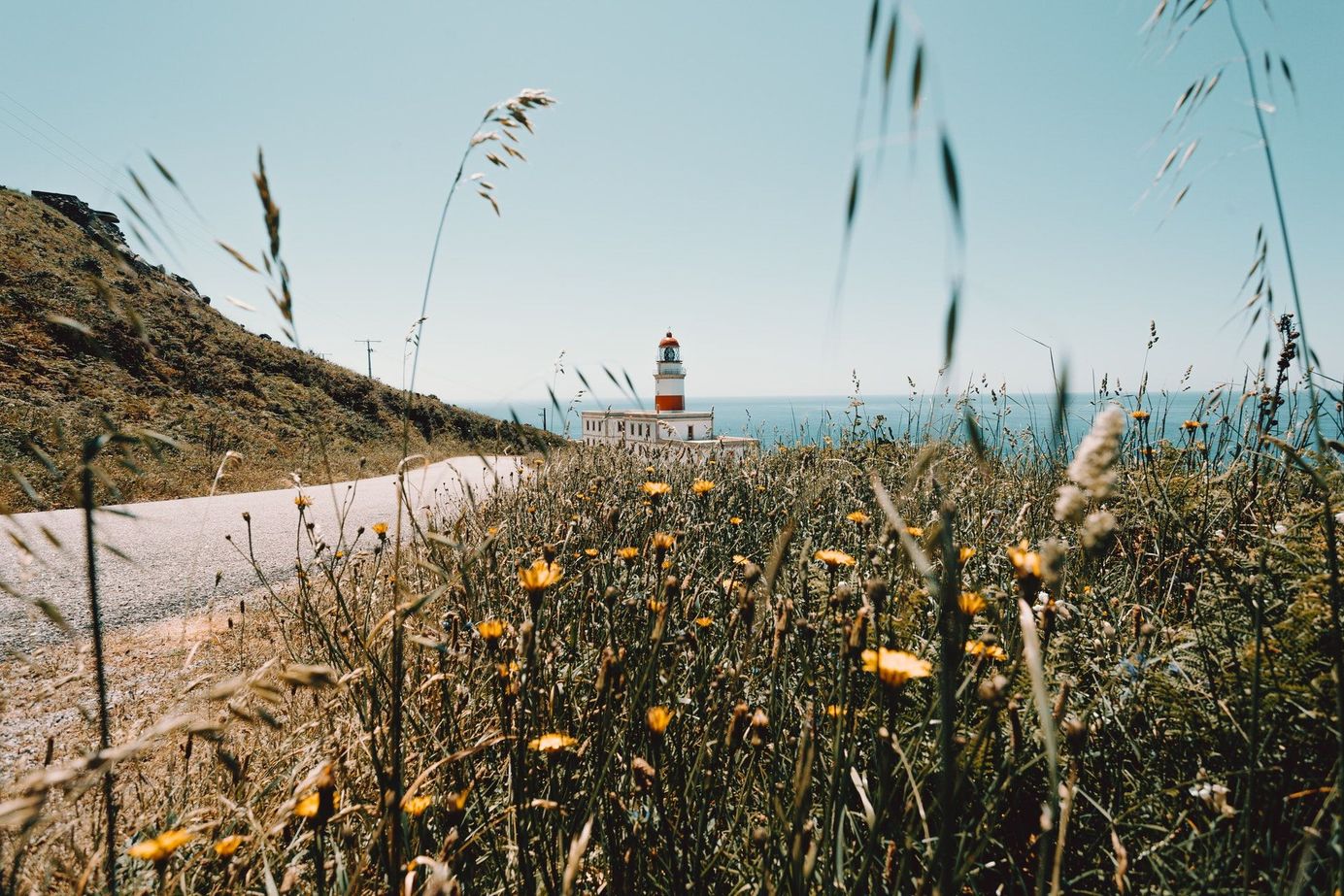 Roadside Restoration & Farming Abolition
The latest news on nature and conservation in Britain.
---
National news
Biodiversity | National Highways has partnered with the Wildlife Trusts to launch a new £6m 'Network for Nature' programme that will improve habitats across England. The various projects will work to restore nature where it has been impacted by road-building projects. Natural solutions such as wetlands and reedbeds will help filter polluted run-off from roads, while wild areas that have been fragmented by highways will be improved and restored. The Somerset, Northumberland, Berkshire and Lancashire Wildlife Trusts provided further details on how they would spend the money locally. The Chronicle reported on what the funding boost means for Northumberland wildlife; the Eastern Daily Press featured plans for a new green bridge over the A11 to allow newts to cross; and the BBC highlighted the new wetland which will be created along the west midlands road network.
Seabirds | Campaigners are accusing government ministers of "giving up" on seabird recovery, after a leaked document revealed plans to apply for an exemption to their legal duty to protect vulnerable species. The draft UK Marine Strategy programme, which is revised by the government each year with targets to protect the marine environment, could now contain a loophole that allows the government to relinquish its goal to halt seabird decline. The RSPB voiced their concerns after seeing the draft, and the Guardian covered the news. Separately, the government has launched a call to evidence on the impacts of bottom-towed fishing gear in 13 Marine Protected Areas. The evidence put forward will be used to inform assessments on future management of the sites.
Rainforest | The public is being asked to help map the last fragments of Britain's lost rainforests by collecting photographs of mossy tree trunks, reports the Telegraph. The effort is being coordinated by the Lost Rainforests of Britain campaign, and has the support of the Eden Project. Although some initial mapping has already taken place, it is hoped that a widescale effort will make it easier to protect the rare habitat. The campaign has also launched a petition calling on the government to implement a Great British Rainforests Strategy, which closes in August; you can sign it here.
In other news:
---
Across the country
Oxfordshire | Villagers in Great Milton have accused a hotel run by French chef Raymond Blanc of "ecological vandalism" after razing a wildflower meadow during No Mow May. Le Manoir aux Quat'Saisons is run by the firm Belmond, who claimed the mowing was part of its legal obligation to control the spread of ragwort. However, villagers are "very disappointed" by what they have called "pointless destruction": the Telegraph reported the story. Also during No Mow May, locals in Hethersett, Norfolk, have expressed their dismay after South Norfolk Council mowed a wildflower meadow they had been growing for four years, according to the Eastern Daily Press. Inkcap Journal looked into the mowing regimes of councils during No Mow May last year as part of our investigative series on local authorities.
Cornwall | National Highways is creating eight miles of traditional Cornish hedges as part of a new road, Cornwall Live reports. The new A30 route, which is designed to unlock congestion, will mean deconstructing existing hedges, but the plans to use traditional methods to build new hedges will result in a net gain of seven miles. Particular to the county, Cornish hedges are traditionally five-foot high, stone-faced earth hedgebanks with bushes or trees growing along the top. Nick Simmonds-Screech, Project Director for the A30 scheme said: "The design of the road has been carried out in the most sympathetic way for both local people, the travelling public, wildlife and the environment, and we're currently forecasting a net gain of over 10% in biodiversity as part of the work we're doing."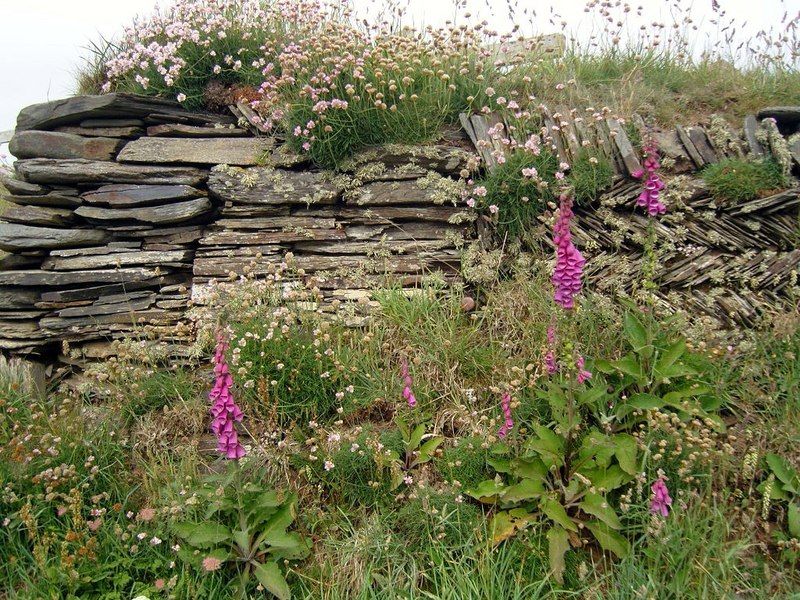 Somerset | On the 70th anniversary of the declaration of England's first National Nature Reserves, Natural England has announced that yet another will be created at the Somerset Wetlands. The so-called "super nature reserve" will stretch from the marshes around Glastonbury to the edge of Bridgwater Bay, reports the Guardian, knitting together six existing reserves sites and various other spots managed by different nature organisations to create a 15,000-acre protected area. It follows the creation of another "super reserve" in Purbeck, Dorset, which Inkcap Journal covered in a recent in-depth feature. According to the BBC, the Somerset landscape provides habitats for a number of significant insects, including the UK's second largest spider, the raft spider. The Somerset Wildlife Trust lists some of the other natural highlights of the wetlands.
Elsewhere:
---
Reports
Forests | A new guide published by Forest Research is urging landowners and managers to adapt their woodlands now to mitigate the effects of climate change. The UK Forestry Standard Practice Guide outlines steps that managers can take to ensure woodlands will be resilient to current and future threats, such as drought, increased risk of diseases, changing weather patterns and more frequent and severe weather events. The guide presents a range of measures, including diversifying the types of trees planted to increase biodiversity; choosing seeds best suited for the local site; and encouraging more natural regeneration. Environment Minister for Scotland Màiri McAllan said: "There is a climate emergency upon us right now and keeping the status quo is simply not an option. It is essential that we make sure our forests are fit for the future."  
Biodiversity | A "groundbreaking" project by the University of East Anglia has created a biodiversity audit of more than 10,000 species in north Norfolk habitats. The project looked at a 169km stretch of coastline, which includes some of the largest areas of saltmarsh in the country and is home to 1,200 priority species. It is hoped that the information will help land managers and farmers to protect and enhance the habitats for wildlife. Prof Paul Dolman, part of the UEA team, said that relatively small changes, such as the management of drainage ditches, or more dramatic ones like transforming low-lying arable land to new grazing marsh, would provide more space for species even as coastal habitats are squeezed by sea level rises. The BBC and the Eastern Daily Press reported on the research.
Bats | The National Bat Monitoring Programme has released its findings for 2021, and the report contains some rare good news: at least three of Britain's 17 breeding bat species – including the greater and lesser horseshoe bats and the common pipistrelle – have seen a significant rise in numbers. The survey, which involves the work of around 1,000 volunteer citizen scientists, is used by the government and conservation bodies to inform conservation efforts and decision-making. "These positive results indicate that strong legal protection works, and conservation action to protect and conserve bats is achieving success," said Kit Stoner, chief executive of the Bat Conservation Trust.
---
Science
Soil | Huge tractors could be damaging up to a fifth of global land used to grow crops, according to a paper published in PNAS. The weight of modern combine harvesters and other farm machinery risks compacting the soil, which makes it difficult for plants to put down roots and draw up nutrients, and renders the land prone to flooding. Researchers from Sweden calculated that combine harvesters, when fully loaded, have ballooned from around 4,000kg in 1958 to 36,000kg in 2020, potentially posing a threat to agricultural productivity. The paper raises an additional curious question: how did dinosaurs, which could weigh up to twice the latter machinery figure, not damage the earth? A tentative answer is that they might have used paths. The BBC covered the research.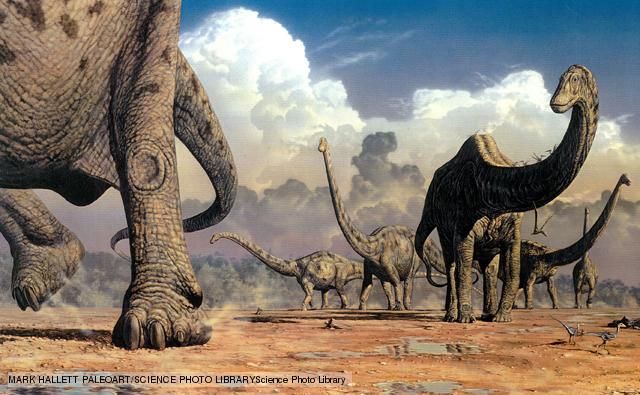 Gardening | Urban gardeners across the world have "huge potential" to conserve threatened species by cultivating them in their gardens, according to a study published in Nature Sustainability. The researchers found that native plants in Germany that are typically cultivated within urban gardens were on the increase, while non-cultivated plants had declined. Conservation gardening, as the paper's authors call it, could be an economically viable measure that complements traditional approaches to plant restoration.

Farming | A study in Ecology Letters examines the trade-offs between yield and biodiversity in organic farming. It found that 111 of 205 farms saw higher biodiversity but lower yields when moving from a conventional to an organic system, while 47 cases resulted in a win-win scenario and 32 in a lose-lose situation. On average, organic farming resulted in a 23% gain in biodiversity but with a similar cost to yields. The trade-offs were less stark for non-cereal crops, where the researchers found it was possible to switch to an organic system without reducing yields.
---
Driftwood
Farming | George Monbiot's new book on farming, Regenesis, is coming out next week, and it is already causing quite a stir. According to the Daily Mail, the columnist and campaigner calls for farming to be "ABOLISHED" (Monbiot: "Er, no I don't") while the nature writer and farmer John Lewis-Stempel hit back at some of the book's claims in a slightly more measured tone for Unherd. "Monbiot's solution is a 'farmfree' future, in which our farmland has been re-wilded with exotic megafauna — think lions, elephants, giraffes," he writes. "What will we eat?" The Times has a mixed review, praising the scope and impressive reporting contained within the book, but nonetheless expressing some scepticism over his plans for replacing farms with bacteria pancakes, while accusing him of sounding "as cold as Robespierre" when it comes to the impacts on farmers. Another comment piece in the Times refers to Monbiot's solution as "dystopian". There will certainly be more commentary (and mud-slinging) to come. In the Guardian, you can read Monbiot in his own words, comparing the existing food system to the financial collapse of 2008.
Growing | A new campaign is calling for a "right to grow" law in the UK, which would allow the public to improve unloved public spaces by planting fruit and vegetables. Incredible Edible, the organisation leading the campaign, has been successfully transforming public spaces with food-growing projects for over a decade, and aims to get local councils and landowners to open up land in towns and cities for cultivation. A feature in The Conservation looks at how opening these spaces could improve environmental, physical and mental health across the country. The article acknowledges that this kind of urban agriculture is unlikely to ever replace conventional farming, but argues that it could play a big role in boosting food supply resilience and potentially ease some of the UK's growing food insecurity.
Sims | There has been a "refreshing diversification" in city-building games like SimCity in recent years, reports the Financial Times. While these popular computer games in their traditional form are "love letters to the urban American sprawl" where nature is "nothing more than a resource to be plundered", a new generation of indie games is offering an alternative view of the world, writes journalist Tom Faber. There is the forthcoming Terra Nil, a rewilding game that involves spreading riotous greenery across a brown wasteland, and Timberborn, where beavers have taken over in a post-human world. It's surely more fun that scrolling Twitter, anyway.
Further reading:
---
Happy days
Music | Students at the University of Toronto have created musical compositions designed to mimic birdsong, as a way of honouring the increased attention to the dawn chorus that people experienced during the pandemic. Translating the birdsong into melodies required spectral analysis, which is a visual interpretation of pitch that applies colour to a particular frequency; you can read more about the technique, and why it was necessary, here. The video below shows the results of the experiment.
---
Subscribe to our newsletter
Members receive our premium weekly digest of nature news from across Britain.
Comments
Sign in or become a Inkcap Journal member to join the conversation.
Just enter your email below to get a log in link.
---