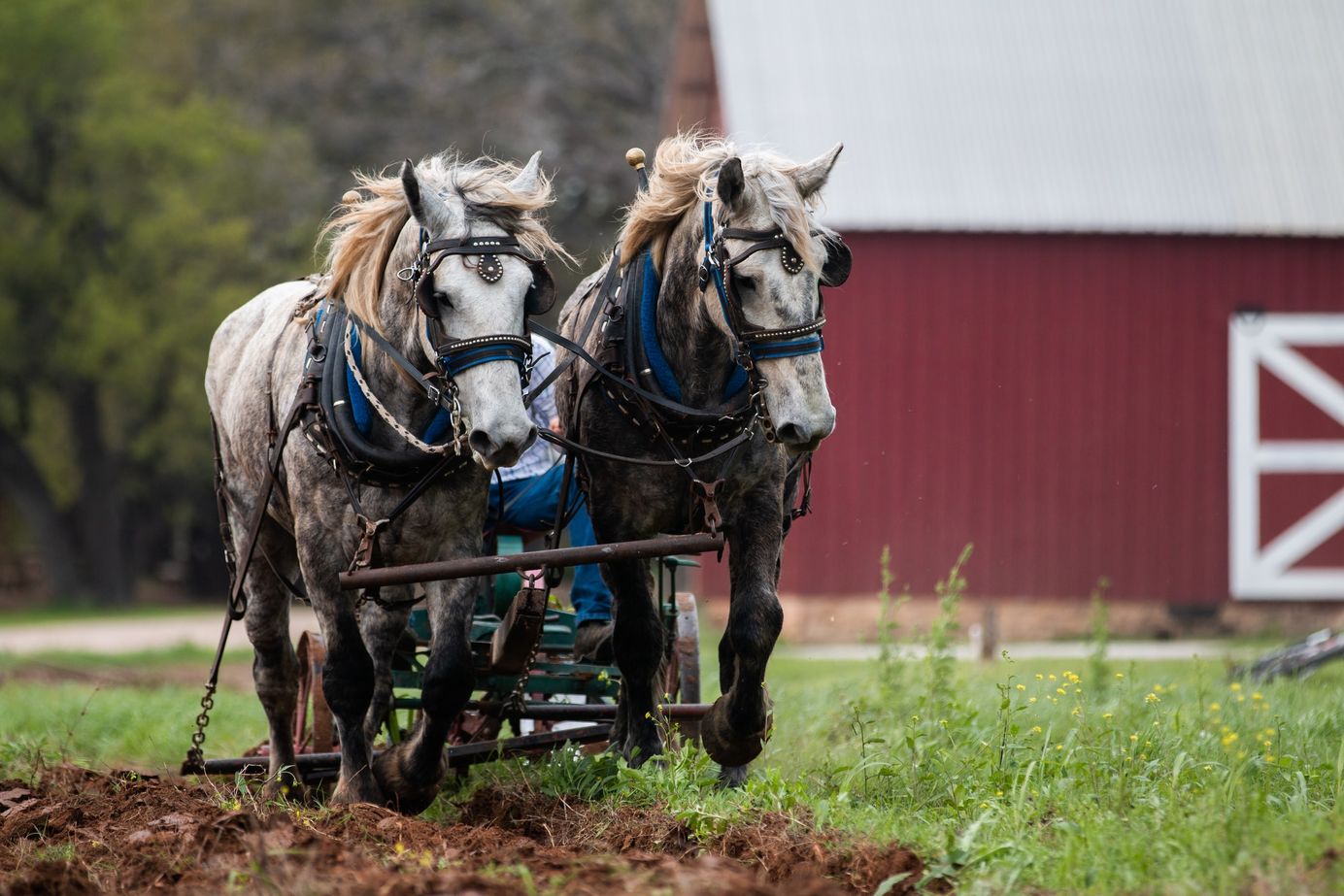 HS2 Warning & Shire Horses
The latest news on nature and conservation in Britain.
To receive our digest of the week's nature news in your inbox every Friday, sign up here. A monthly donation helps to support our journalism.

---
National news
HS2 | The high-speed railway line came under fire this week for breaching nine wildlife licences, the Telegraph revealed. Three of the warnings, which were issued by Natural England, related to great crested newts while six concerned bats. A spokesperson for HS2 said that the breaches were "technical or minor", but ecologists weren't buying it. "We would expect to be debarred from holding such licences if we had presided over serial transgressions," said Dominic Woodfield, director of an ecological consulting firm. In other HS2 news, the Byline Times revealed that fifteen hectares of ancient woodland have been destroyed so far to make room for the railway – although the company keeps no records of the individual number of trees felled.
Sewage | The number of recorded sewage spills into Scotland's rivers and seas has increased by 40% over the last five years, according to data released by the BBC. Scottish Water data shows that the equivalent of 47,000 Olympic-sized swimming pools worth of waste has been discharged since 2016. The BBC has created a helpful interactive dashboard illustrating the data. However, the most alarming fact is that these figures represent just a fraction of the overall problem, as Scottish Water is required to monitor less than 3% of Combined Sewer Overflows, where this waste is released; nor does the data show which bodies of water are being polluted by each spill. As such, the true scale of water pollution remains unknown. WalesOnline has a feature on the repeated pollution events that are devastating the River Llynfi.
Farming | The Farmers Union of Wales has criticised "large-scale afforestation" projects, suggesting that they have a "devastating" impact on rural communities and Welsh culture, as well as leading to increased flooding on certain farms. The comments were made by Dafydd Gwyndaf, who represents the farmers of Caernarfonshire, at a meeting with the local MP. "We are supportive of planting trees but our politicians need to be aware of the devastating consequences this will have on their constituents if such plans are not thought through," he said. The story was covered by Nation.Cymru.
In other news:
---
Across the country
Cambridge | Following the debacle over wild swimming at Grantchester Meadows, King's College Cambridge has generated some positive press coverage this week, bringing in two shire horses and a traditional hay wain to mow its meadow. According to the college, the harvesting methods give wildlife a chance to escape, and the bales will be used to create new meadows across the city. The BBC covered the story. Cornwall Live has another nice feature about the use of heavy horse ploughing, including the environmental benefits of ditching modern machinery.
Yorkshire | Yorkshire Water is parting ways with grouse shooting on two of its moorlands, and is likely to seek tenants focused on conservation or sustainable farming, reports the Yorkshire Post. Eight further moors currently rented by grouse shoots are also up for review, and their leases are unlikely to be renewed when they expire. The water company committed to phasing out its shooting tenancies after two years of talks with the campaign group Wild Moors. Its founder, Luke Steele, said: "We look forward to working with Yorkshire Water on its plans for nature-friendly moorland management." Yorkshire Water is also funding the reintroduction of mussels into the River Esk, reports the Telegraph.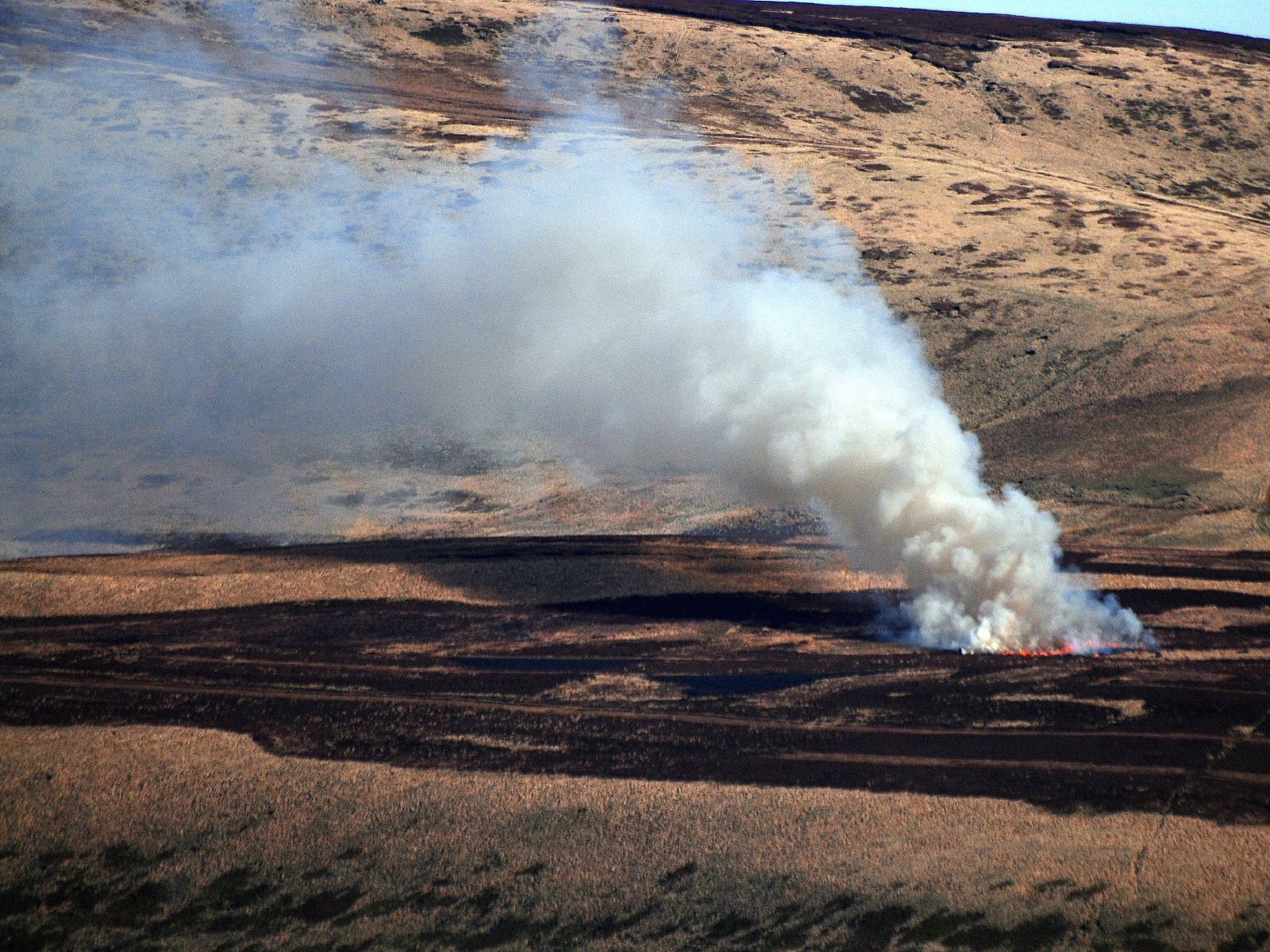 Cumbria | The Environment Agency is investigating after thousands of fish were killed by pollution in the River Kent in Cumbria at the end of last month, reports the BBC. The agency said it was a "category one" – that is, the most serious – environmental incident. In Devon, meanwhile, a company has been fined £2,000 for a pollution incident that killed more than 15,000 fish. The cause of the incident was anaerobic digestate, a kind of fertiliser, which had been deposited onto fields though a leaky pipe, and which washed off into the river following heavy rain.
Elsewhere:
---
Reports
Food | Oxfam has released a report warning that global reforestation schemes tackling climate change will have a negative impact on food security. The level of tree-planting required to reach net-zero would "require an area the size of all the farmland on earth", the report claims, leading to more people going hungry. The net-zero plans of the four biggest oil and gas producers may require reforesting an area twice the size of the UK. "We must not force people to farm carbon instead of food," it added. In response, the Woodland Trust Cymru highlighted the potential of agroforestry, combining both food and trees. The Guardian and the BBC covered the findings.
Jobs | NatureScot has released an Action Plan focusing on nature-based skills and jobs, setting out key tasks to encourage more people to get into the sector, particularly young people and those from minority communities. Jobs include fisheries biology, carbon accountants, woodland restoration specialists, gamekeepers, and architects. The Ross-shire Journal covers the report.
Grouse | Research by Rewilding Britain has revealed the extent to which intensively managed grouse moors dominate Britain's national parks. Of the six national parks that contain grouse moors, some 27% of the total area is devoted to driven grouse shoots, amounting to an area more than twice the size of Greater London – although some questioned the figures put forward for the Cairngorms. The Guardian covered the findings.
---
Science
Squirrels | A study in Nature Conservation finds that forested areas in Scotland – largely commercial forest plantations – offer a stronghold for red squirrels, and could support viable populations even in the absence of grey squirrel control. The Guardian covers the research. Another recent study in Mammal Review highlighted how urban areas could also provide suitable refugia for red squirrels if high-quality greenspaces were maintained – although road traffic accidents were a significant cause of mortality. In other squirrel news, a man has created an Olympic-themed squirrel obstacle course and there is a video.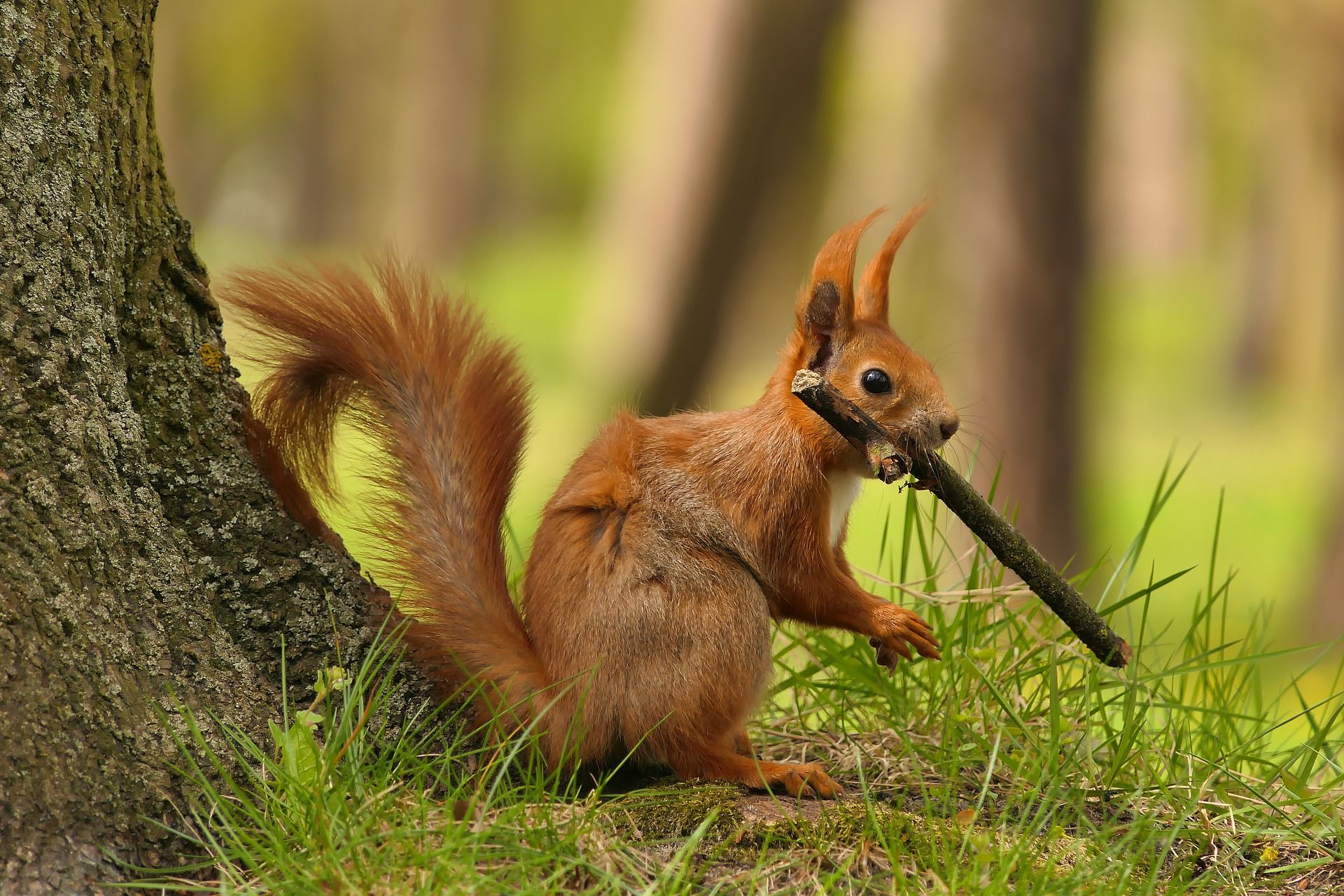 Farming | Going organic is not a silver bullet when it comes to sustainable farming, according to a study published in Trends in Ecology & Evolution, as low yields lead to trade-offs for biodiversity. Instead, farmers should focus on high crop diversity, small fields and near-natural habitats. "Landscapes with small fields and long edges have many times more species than landscapes with large fields, and are equally feasible both in organic and conventional agriculture," said lead author Teja Tscharntke.
Literature | A special issue of Green Letters examines literary representations of farming. It includes papers on "the reality of modern farming", contemporary novels by Sarah Hall and Melissa Harrison, and works of non-fiction and memoir by George Monbiot, Isabella Tree and James Rebanks. Most papers focus on British farming, but there is also an essay debunking narratives that environmentalism "was a form of colonial betterment introduced to the African continent". An introductory essay contextualises the debate in the current antagonism between conservationists and farmers.
---
Driftwood
Biodiversity | We talk a lot about biodiversity in Inkcap Journal, but what does it actually mean? Two features this week explore this fractious subject. In Vox, marine ecologist Clare Fieseler introduces the history of the term, and explains why it has become so controversial. And in Nature, the journalist Gayathri Vaidyanathan discusses how changes in biodiversity are actually playing out as humans alter the face of the planet – and the difficulty of explaining surprising trends to the public.
ReNaturing | An editorial in Country Life praises the South Downs National Park for its recent choice of words: reNaturing rather than rewilding. "Absolute power has corrupted us, but that doesn't mean that we should react by swinging so far the other way that we start to think the planet would get on much better without us," it says. "It is not wilderness that we are aiming for, but the kind of farmed landscape where the soil is respected, where man works with Nature to manage its fecundity and where he understands and enables the ecosystems upon which we all depend."
Wolves | Orion Magazine has an interview with the author Charlotte McConaghy, whose novel Once There Were Wolves centres on rewilding in the Scottish Highlands, following a scientist who is desperate to release 14 wolves into the remote landscape. The book was published earlier this week; alongside the ecology, there is also a murder mystery (did the wolves do it?) and a love story, and is definitely one for the summer reading list.
Further reading:
---
Happy days
Sound | Thanks to a blog by the Sussex Wildlife Trust, I have just discovered Radio Lento, which releases weekly sound postcards from around the UK. Recent podcasts include the sounds of Swanscombe Marsh and a twelve hour continuous recording (broken into 60-minute chunks) of a Suffolk wood at night. I'm definitely going to use these as a relaxing backdrop to work from now on.
---
Inkcap is 100% reader-funded. If you value independent environmental journalism, please consider supporting Inkcap by becoming a paid subscriber.

Subscribe to our newsletter
Members receive our premium weekly digest of nature news from across Britain.
Comments
Sign in or become a Inkcap Journal member to join the conversation.
Just enter your email below to get a log in link.
---