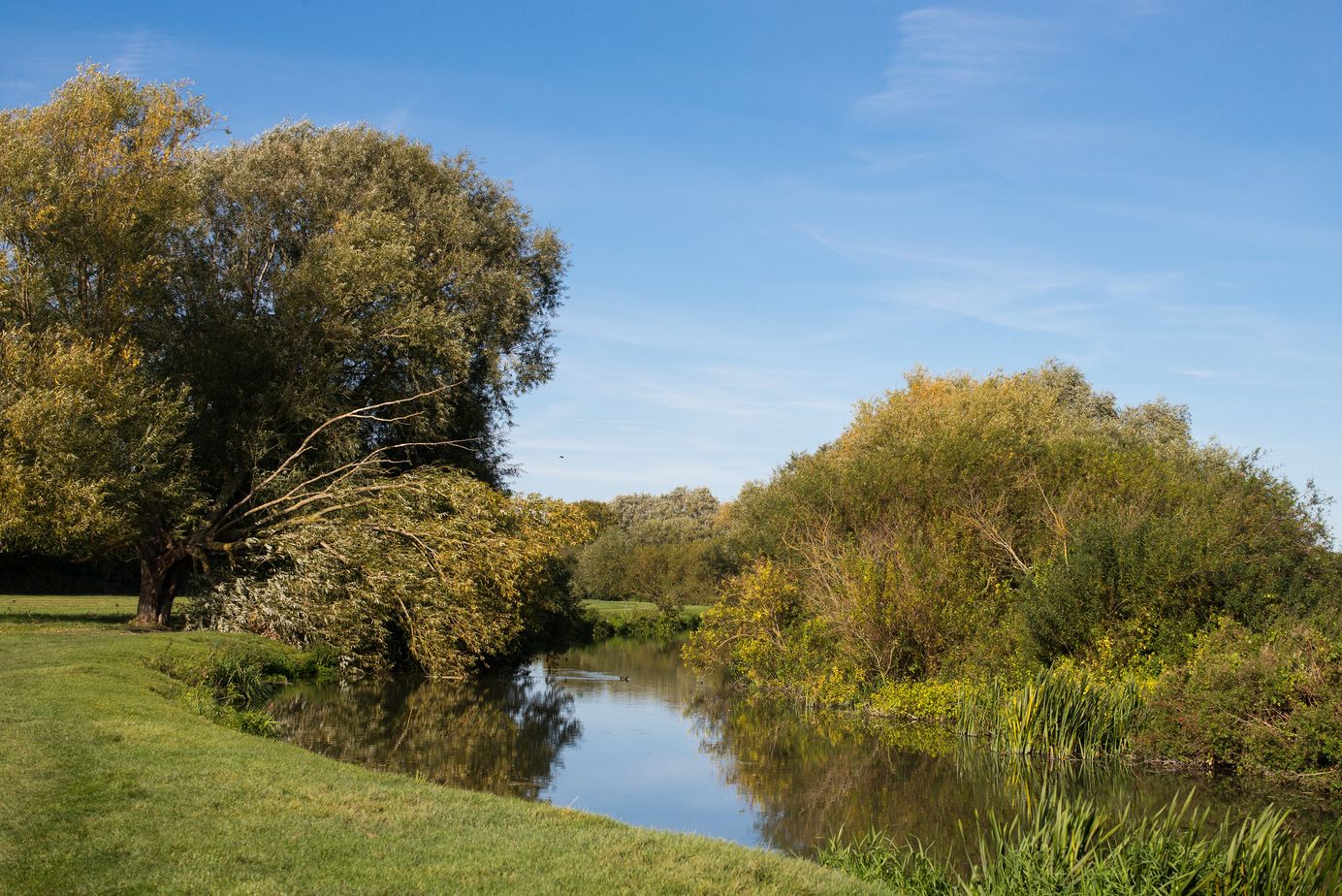 Wild swimming is losing its wildness
Restrictions on swimming at Grantchester Meadows represent a growing trend for bureaucracy. Disadvantaged communities will be first to suffer.
The signs went up at the start of July: no swimming, no barbecuing, no boating.

After five centuries of fun and frivolity on the banks of the river at Grantchester Meadows, King's College Cambridge was putting a stop to the party.
The college has owned the land here since 1452: swimmers enjoy these waters at its discretion, although they may not know it. This summer, permission was finally retracted. Citing safety concerns, litter problems, and erosion of the riverbank, King's declared that wild swimming at Grantchester was banned.
This stretch of the River Cam occupies an almost mythical place in the history of swimming, thanks to regular visitations from the literary greats: Lord Byron and Virginia Woolf bathed in its waters; Rupert Brooke and Sylvia Plath immortalised it in verse; Pink Floyd sung of the "river of green… sliding unseen beneath the trees".
But these are the exceptions: more generally, the spot has long been beloved of students and city residents alike, whose thrill at immersion in the Cam's cool, clear waters has generally gone unrecorded and – until now – unopposed.
The backlash to the restrictions was swift and sardonic. "Dear Peasants," said a spoof letter on college notepaper, pinned to the Grantchester noticeboard. "The fact that Grantchester Meadows and the river have been enjoyed by and provided inspiration to generations of people is irrelevant. We own the land." The prohibitive signs were quickly covered in swimming-related artwork, and a petition to reinstate access gained more than 20,000 signatures in just over a week.
The timing was particularly painful. For many Cambridge residents, the natural beauty and cheap exercise offered by Grantchester Meadows had been a lifeline during the pandemic, when strict lockdown rules prevented people leaving the city or going to the gym. The river was no longer simply a literary landmark or a place to lounge on a pleasant afternoon: it was essential.
"It felt like the decision was very sudden and not very well thought through," says Camila Isley, a local resident and regular swimmer, who started the petition. "Those meadows and access to the river at that point had been part of life for all Cambridge residents."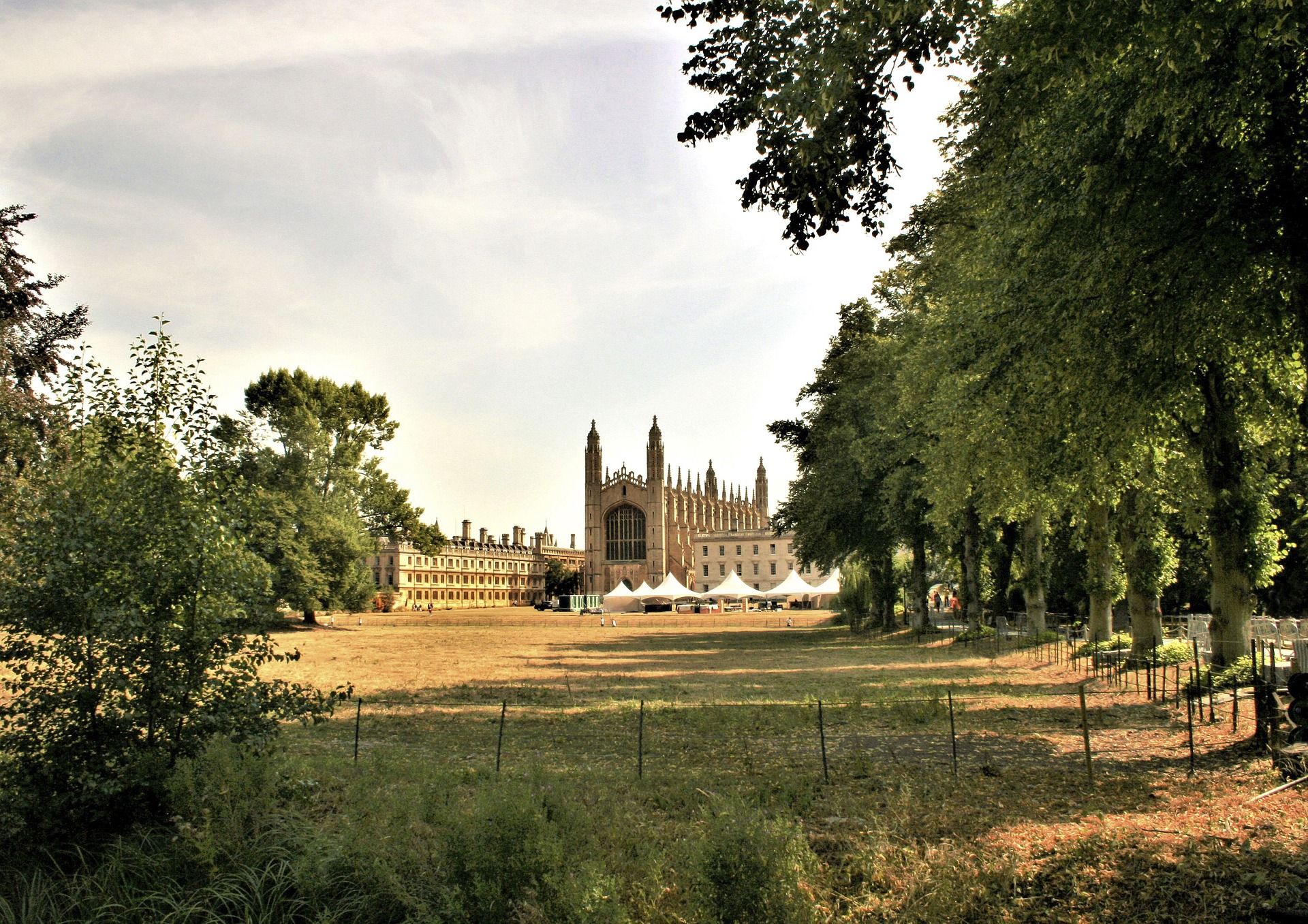 In the face of overwhelming public pressure, King's College quickly rowed back on its decision. There would be no riverside patrols and no one would be prosecuted, the college said, one week later. The signs were never meant to ban swimming, but rather to ensure that swimming was safe – and, in particular, to ensure that they would not be held legally liable should anyone come to harm.
"It is not sufficient for us to indicate that entering the river would be 'at the swimmer's own risk', unless we have taken action to prevent it," said a spokesperson from King's College, adding that they would now be reviewing their position. "It's very possible that the advice we were initially given was overly cautious, and this is what we're in the process of resolving with the help of the local authorities (and by seeking Counsel independently)."
Amid the furore, it would be easy to forget that King's College was not the first organisation to express concern over the treatment and the state of the River Cam.
In April, the Cam Valley Forum, a voluntary group that protects the river, released a report in response to "a small but significant minority who indulged in reckless, antisocial and damaging behaviour, showing little or no regard for this precious and beautiful stretch of water." It also highlighted problems of riverbank erosion caused by people and, mainly, cattle. During lockdown, local newspapers carried stories of litter strewn across the meadow; last year, a young cow suffocated after eating a plastic bag.
Unwittingly – and, arguably, rather clumsily – King's College had landed in the centre of a debate about the treatment of nature in the face of rising human pressures: how can we protect people's enjoyment of the natural world, while also ensuring that these pleasures endure for future generations? It's a question that has taken on a new urgency in the face of the pandemic, as people have rediscovered the countryside, flocking to green spaces in ways that are internally restorative but that can be externally damaging.
The debate has touched upon walking and rewilding, but it is outdoor swimming that represents the ultimate confluence of these concerns. In Waterlog (1999), the book credited with the surge in popularity of this activity, Roger Deakin suggests that the act is inherently subversive, "in a world where more and more places and things are signposted, labelled, and officially 'interpreted'." Wild swimming, in theory, represents freedom.
Yet rivers can be dangerous places – at least 25 people have died in the recent heatwave as people flocked to cool open waters. And King's College isn't the only place to restrict access to water on safety grounds. The RSPB recently put up 'no swimming' signs at St Aidan's nature reserve near Leeds, warning of hidden threats to human health, and pointing out that young people had been behaving recklessly in and around the water.
In other cases, however, the loss of subversion is harder to justify. Water pollution acts as a strong de facto deterrent. On a bad day, swimmers could literally be submerging themselves in raw sewage; even the head of the Environment Agency has admitted that he would be "cautious" about swimming in an English river.
Then there's the difficulty of finding a suitable river in the first place. Around 96% of England's watercourses are legally inaccessible to the public. The remaining 4% are mostly canals; the vast majority of rivers are controlled by private landowners and angling clubs. This itself leads to overcrowding and puts pressure on those small patches of nature that city residents can access, such as Grantchester.
In contrast, Scottish law granted the public rights of access over land and inland water in 2005, including around 800 of its reservoirs. Safety and environmental concerns were strictly prioritised – yet there is also a powerful argument that people who regularly enjoy the outside world are more likely to understand how to behave safely, and to care about environmental protection, further undermining the current trend of increasing restriction, regimentation and bureaucracy.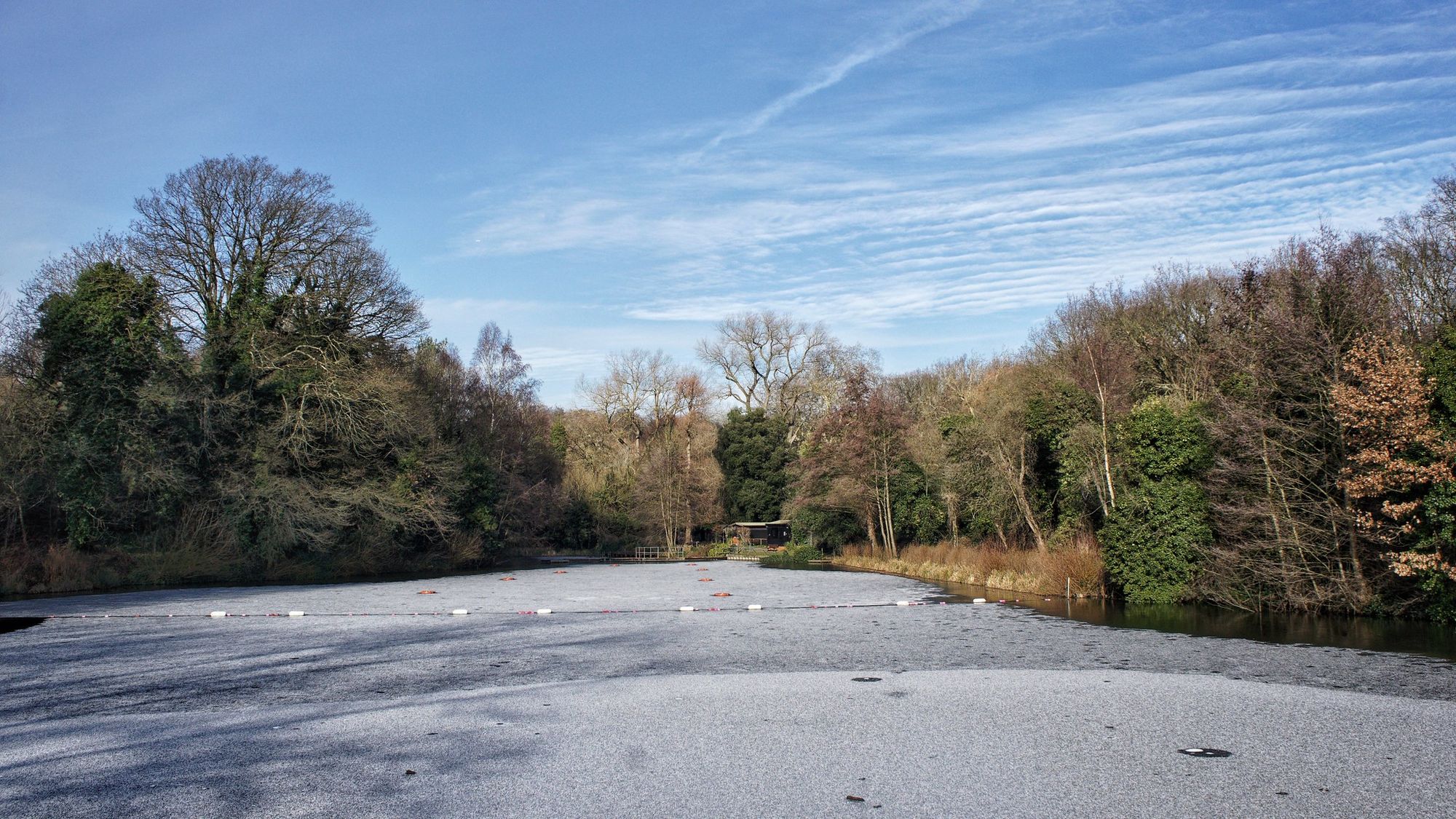 In particular, the bathing ponds of Hampstead Heath – another renowned outdoor swimming spot – are in danger of losing their wildness amidst a growing mire of bureaucracy, with the recent introduction of compulsory fees and a new booking system by the City of London Corporation, which manages the ponds.
The City of London says that the fees are necessary for maintaining the site. But, for the swimmers who frequent the area, the changes represent a loss of spontaneity and an unwelcome commercialisation of the natural world that will hit disadvantaged communities the hardest. The new charges are currently the subject of a legal challenge, brought by Christina Efthimiou, a regular swimmer who says that the fee system discriminates against disabled people.
One disabled woman, who had been attending the Ladies' Pond for over five years, and who requested anonymity, hasn't swum there in almost a year because of these changes.
"The biggest thing for me is actually having to book a slot: my chronic illness, like many people's, is very up and down, and on a bad day I can barely leave my bed, never mind swim, and it's very unpredictable," she says. "I used to love the freedom of just being able to go when I felt up to it."
Behind the recent headlines about Grantchester Meadows is another lurking threat: the proposed closure of the unofficial car park, which has also led to concerns over exclusion. The swimming spot is located in a particularly affluent area of Cambridge, and, without parking provisions, may become inaccessible for those who live further afield.
Again, people with disabilities and mobility issues would be particularly hard hit. "The car parking has been fundamental for me and a lot of my friends who go to Grantchester," says Robert Day, Cambridge resident and regular swimmer who started a petition against the proposed ban. "I've got a brain injury and I drive there because I'm knackered. Swimming helps immensely with focus; I feel completely transformed."
The County Council's response was to direct him to a different car park, which has a longer walking time to the Meadows and charges for parking. "I go swimming sometimes five times a week. It's just not feasible," he added.
Whilst many rejoice that swimming has been reinstated, the issue of the car park is yet to be decided. The victory of swimming rings hollow when the removal of these facilities would reduce the ability for those with certain disabilities, mobility issues and lower incomes to access the Meadows in the first place.
For now, however, swimmers in Cambridge may continue to bathe at Grantchester Meadows as they have done for over half a millennium. Yet, while the victory is significant, it doesn't quell the sense that the public is swimming against a tide of increasing restrictions, charges and pollution that could, ultimately, rob this activity of the subversion from which it has long drawn its appeal.
The state of "peace and holy quiet" so longingly evoked by Rupert Brooke should not settle upon Grantchester because the swimmers have been forced to stay at home.
---
Inkcap is 100% reader-funded. If you value independent environmental journalism, please consider supporting Inkcap by becoming a paid subscriber.
Subscribe to our newsletter
Members receive our premium weekly digest of nature news from across Britain.
Comments
Sign in or become a Inkcap Journal member to join the conversation.
Just enter your email below to get a log in link.
---