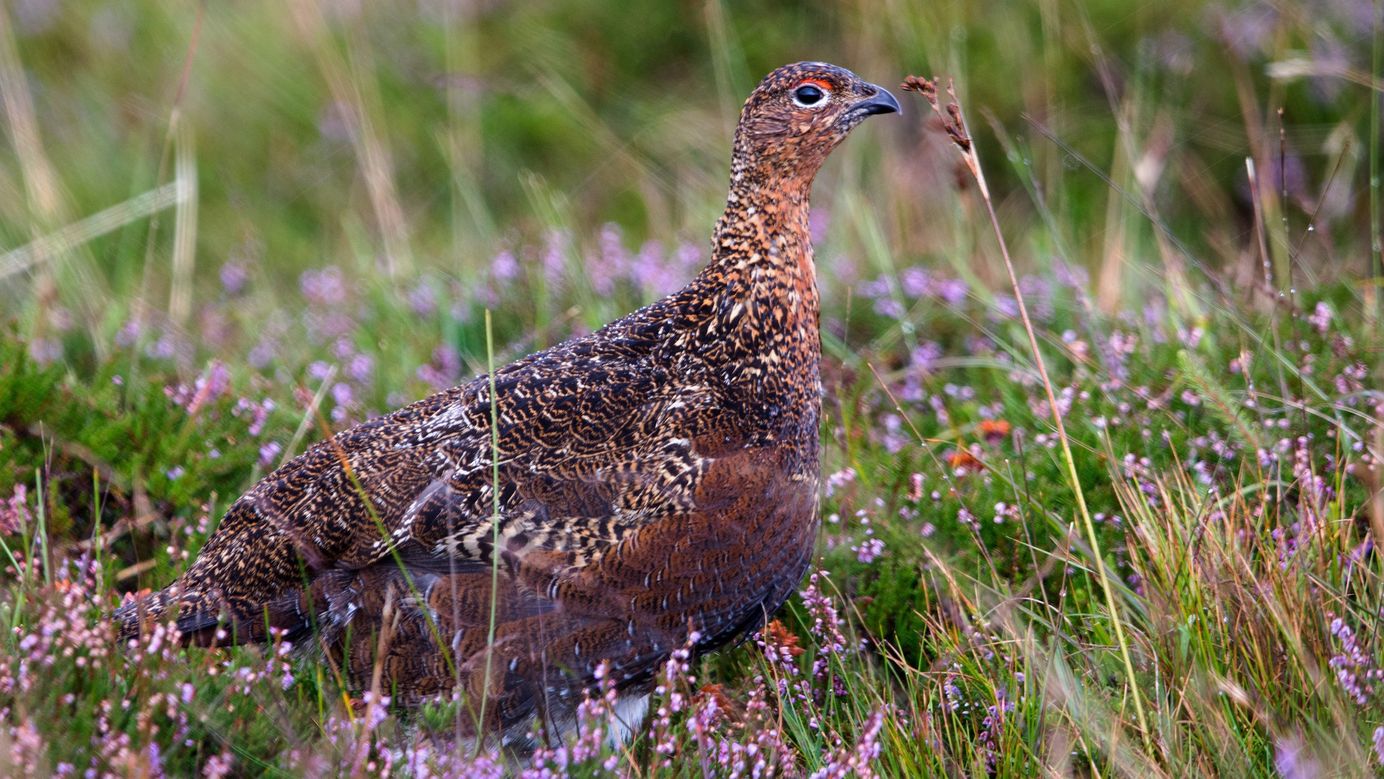 Glorious Twelfth & Slow Ecology
The latest news on nature and conservation in Britain.
This is our digest of all the week's nature news from across Britain. To receive it in your inbox every Friday, sign up now.
---
National news
Grouse | Yesterday was the so-called Glorious Twelfth – the first day of the grouse shooting season – which prompted various articles about the sustainability of grouse moors. The Byline Times reported on the negative impacts on biodiversity and climate change, while ITV explored the debate. Extinction Rebellion places a large "don't shoot" message in the hills near Dundee Airport, reports the Scotsman. Unsurprisingly, Tatler took a different approach, publishing a feature on "the most stunning shooting estates in harmony with nature". The former environment secretary Owen Paterson also shocked no one by coming out strongly in favour of grouse: "The story of Britain's moorlands is one of a spectacular conservation success story that the agencies and pressure groups are doing their utmost to destroy for no good reason than that it makes them jealous," he told the Telegraph. The Press Association published a series of images of "tweed clad hunters...with dutiful dogs bounding through fields of purple heather."
Beavers | The number of beavers in Scotland has more than doubled in the last three years, with around 1,000 creatures around today, according to a survey by NatureScot. However, the news was soured by news that 115 beavers were shot – part of NatureScot's efforts to "reduce the negative impacts of beaver activity, such as burrowing and dam building on agricultural land". Trees For Life wasn't impressed, saying that it was "chilling" to see the increase in numbers described as a "conservation success story". An editorial in the Scotsman described beavers as a "fascinating test case for the future of relations between our species and all the rest." The Guardian also covered the news.
Rewilding | Charlie Burrell and Isabella Tree, of the pioneering Knepp Estate rewilding project, have been accused of hypocrisy for selling off their own land and applying for planning permission to develop houses, while simultaneously objecting to another development near their own estate. But Burrell pointed out that the developments were on a totally different scale, with the development adjacent to Knepp supporting 10,000 people compared to the 12 houses he hoped to build. "It's not at all hypocritical of us to oppose that while supporting smaller developments," he told the Telegraph. Separately, the Guardian has reported that rewilding 5% of England could create nearly 20,000 jobs in rural communities – figures put together by Rewilding Britain. And the WildEast rewilding network is calling on farmers to dedicate 1% of their land to nature by creating "wild edges" in their fields.
In other news:
---
Across the country
Somerset | The Somerset Wildlife Trust has bought a former dairy farm to create a wildlife corridor between its two nature reserves, reports the BBC. Conservationists will raise the water level and reduce the intensity of management to allow nature to return to the landscape. Meanwhile, more than 100 parishes across the county have signed up to an initiative to rewild churchyards and graveyards – a scheme also being spearheaded by the Wildlife Trust, alongside the Diocese of Bath and Wells. "Some churchyards have really fantastic flora that's been lost from elsewhere in the countryside," said Pippa Rayner of the Trust. "They're almost a little snapshot of how the countryside used to look."
Humber | The Humber Estuary is being radically transformed as part of a £30m initiative to help tackle climate change. Flood defences are being deliberately breached to create around 175 hectares of saltmarsh and a further 75 hectares of wet grassland, reports the Hull Daily Mail, creating an intertidal habitat for wildlife. The project was designed to replace habitat that will be lost to a port-related development on the Humber's south bank. The work will help to develop the government's Saltmarsh Carbon Code, designed to help companies and organisations to offset their emissions.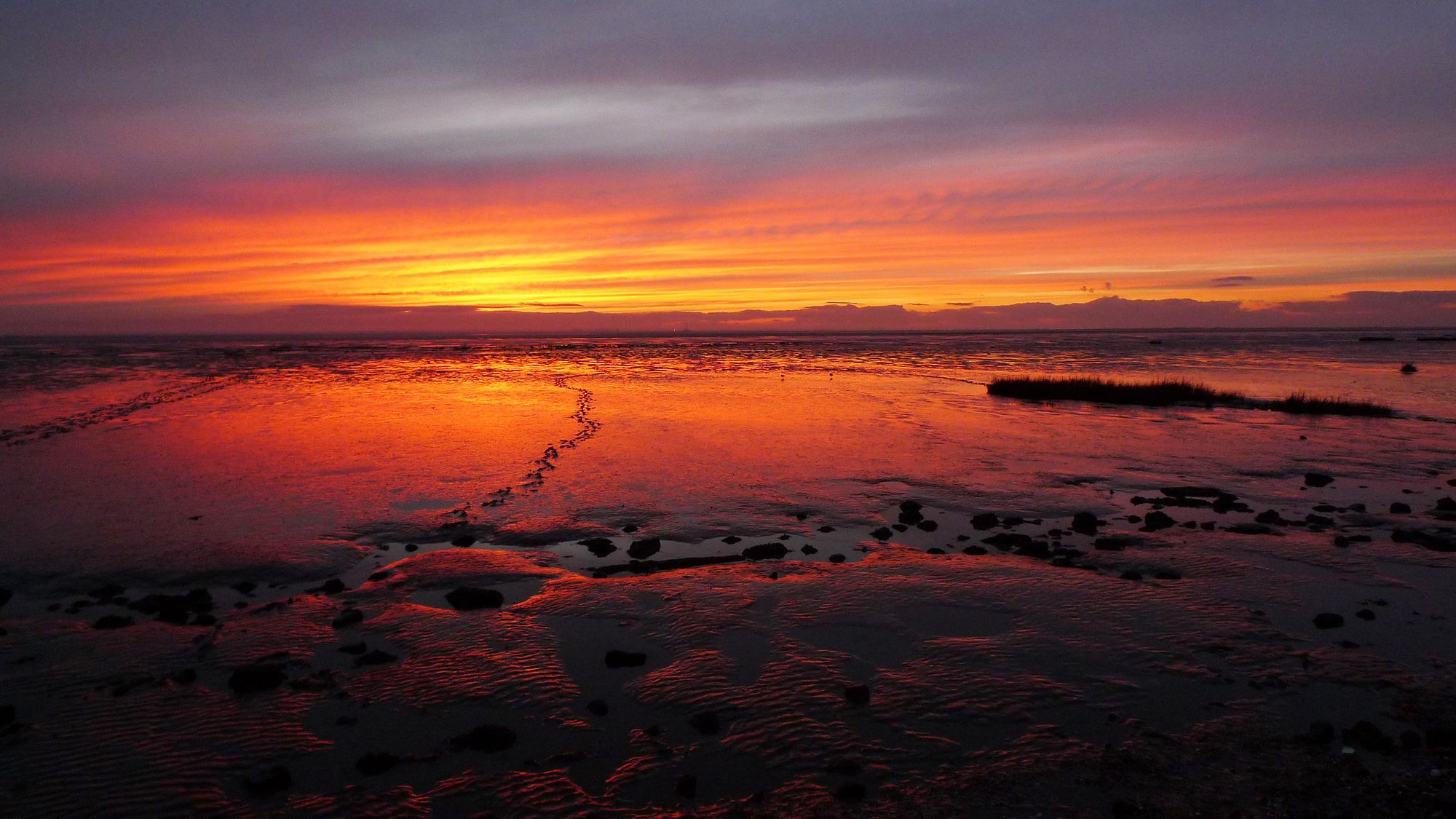 Cornwall | A mining company, Cornish Tin Limited, was recently granted planning consent for an exploratory drilling programme near Helston, with rights to explore for and extract tin, lithium, copper, tungsten and geothermal energy. But a residents' opposition group say that the impacts could be "devastating", with their fears sparked by historical experience. One man, Richard Horner, pointed to the legacy of river pollution caused by Cornwall's mining heritage, while some members of the group felt that any mining company operating in the area should be obliged to clean up the existing pollution. Cornwall Live covered the story.
Elsewhere:
---
Reports
IPCC | The IPCC report was released this week, and, although its global focus remains a bit outside the remit of this newsletter, it feels wrong to pass over such a significant event without comment. It does contain some useful information on biodiversity trends within the context of climate change. For instance, it highlights that despite global losses to biodiversity, "most local assemblages have experienced a change in biodiversity rather than a systematic loss" and that homogenization, exotic species, and land use legacies have led to an increase in novel communities of species. The section on carbon dioxide removal is also relevant: it points out that afforestation of some habitats can lead to "the undesirable loss of unique natural ecosystems with rich biodiversity". You can read as much as you can stomach here. For an extremely thorough and more general overview of the report, check out Carbon Brief's coverage.
DNA | The government has released a collection of reports (it calls them "think-pieces") looking at how advances in DNA technology can improve understanding of ecosystem function and resilience. It's now possible to identify microorganisms, animals and plants from their genetic information, providing insights into the overall health of the environment. One report looks at socio-ecological resilience – in layperson's words, the "ability of human institutions to bolster ecosystem resilience to, and recovery from, undesired change."
Grouse | A report has looked into the driven grouse shooting industry and found that it is environmentally sustainable, good for communities and reduces loneliness – and the reason that so many people believe otherwise is because its opponents are better at using social media. Its findings were covered  by the Telegraph. However, the report is not independent: as the Times points out, it was commissioned by the Uplands Partnership, which includes the Moorland Association, the British Association for Shooting and Conservation, the Countryside Alliance and the National Gamekeepers Association – and one of its authors is a keen shooter. The claims that driven grouse shooting brought together people from different class backgrounds prompted particular derision. "So did chimney sweeps and slavery," tweeted one unconvinced reader.
---
Science
Plastic | I did not expect to find myself googling "sexually excited crabs" this week, but there you go. Scientists at the University of Hull have found that a toxin called oleamide has been leaking from plastic pollution into the ocean, which increases the respiration rate of hermit crabs, indicating excitement and attraction. The chemical can also be mistaken for food, meaning that crabs travel in search of a meal but find only plastic. The story went global, covered by Sky News and the Washington Post. IFL Science and the Times gave slightly less excitable accounts of the research.
Equality | Racial and ethnic discrimination persist in the fields of ecology, evolution and conservation biology – subjects which have long associations with eugenics, colonialism and racist ideology. A paper in Nature examines this troubled past, and looks at how universities can incorporate anti-racist practices into their teaching, laboratories and departments. "To overcome these legacies, the field will need to acknowledge its history and the limitations of a Eurocentric view; anti-racism is one important step towards disrupting these forms of oppression," the authors write.
Trees | A bunch of universities and other organisations received a lot of money this week to advance research on trees. The Future of UK Treescapes, a new research programme, seeks to "significantly improve the environmental, socio-economic and cultural understanding of the functions and services provided by UK treescapes" for the benefit of the environment and society. The funded research includes an assessment of woodland restoration along rivers and how trees can adapt to an uncertain future. Separately, the National Trust is leading a new project that will investigate woodland and meadow restoration at more than 100 sites, including the Knepp Estate and Stonehenge landscape.
---
Driftwood
Ecology | Writer and activist George Monbiot has called for a slow ecology movement that focuses on protecting ancient habitats while also creating the ancient habitats of the future. In particular, he takes aim at the existing approaches of "natural capital accounting" and "biodiversity net gain", where old habitats are sacrificed for new. "We need to create today the knurled and wizened ecosystems that only our grandchildren will see," he writes.
Rewilding | Journalist Katharine Hay calls for calm in the debates over rewilding and driven grouse shooting in a piece for the Scotsman. "Nature is complex and so the conversations that we have about it should be too," she writes. "It can be so hard to understand a topic when on social media opinions get carried away and shared by people who are far from experts on the issues they're screaming about." On the topic of rewilding, the Press and Journal has a feature on Paul Lister's plan to reintroduce wolves to Scotland. If satire is your thing, then you'll enjoy this piece in The Daily Gael, which 'reports' on comments made by Prime Minister Disraeli to Queen Victoria: "These 'clearances' gave us a real headstart on rewilding, restoring the land to a wild idyll in which only a man's gun and the Lord make the law."
Crofting | The Guardian has a lovely feature on two Cairngorms crofters, Lynn Cassells and Sandra Baer, who are carrying out a combination of farming and rewilding on their land. They keep highland cattle and rare-breed pigs, alongside hives of bees for honey and chickens for eggs. They grow vegetables in a kitchen garden and polytunnel. "Farming with nature is really not idealism," says Cassells. "It's not a nice thing to do on the side. It's the core of our business model."
Further reading:
---
Happy days
Friendship | Journalist Kiran Sidhu has written an absolutely beautiful article in the Guardian about her friendship with a Welsh farmer called Wilf. She reflects on what he taught her about nature and happiness. "Because of Wilf, I was beginning to understand that there is movement in standing still – if you notice the changes of the season so acutely; if you allow yourself to hear the cuckoo," she writes.
---
And just one final reminder to subscribe if you want to continue receiving these newsletters every Friday! Thanks everyone.
Subscribe to our newsletter
Members receive our premium weekly digest of nature news from across Britain.
Comments
Sign in or become a Inkcap Journal member to join the conversation.
Just enter your email below to get a log in link.
---