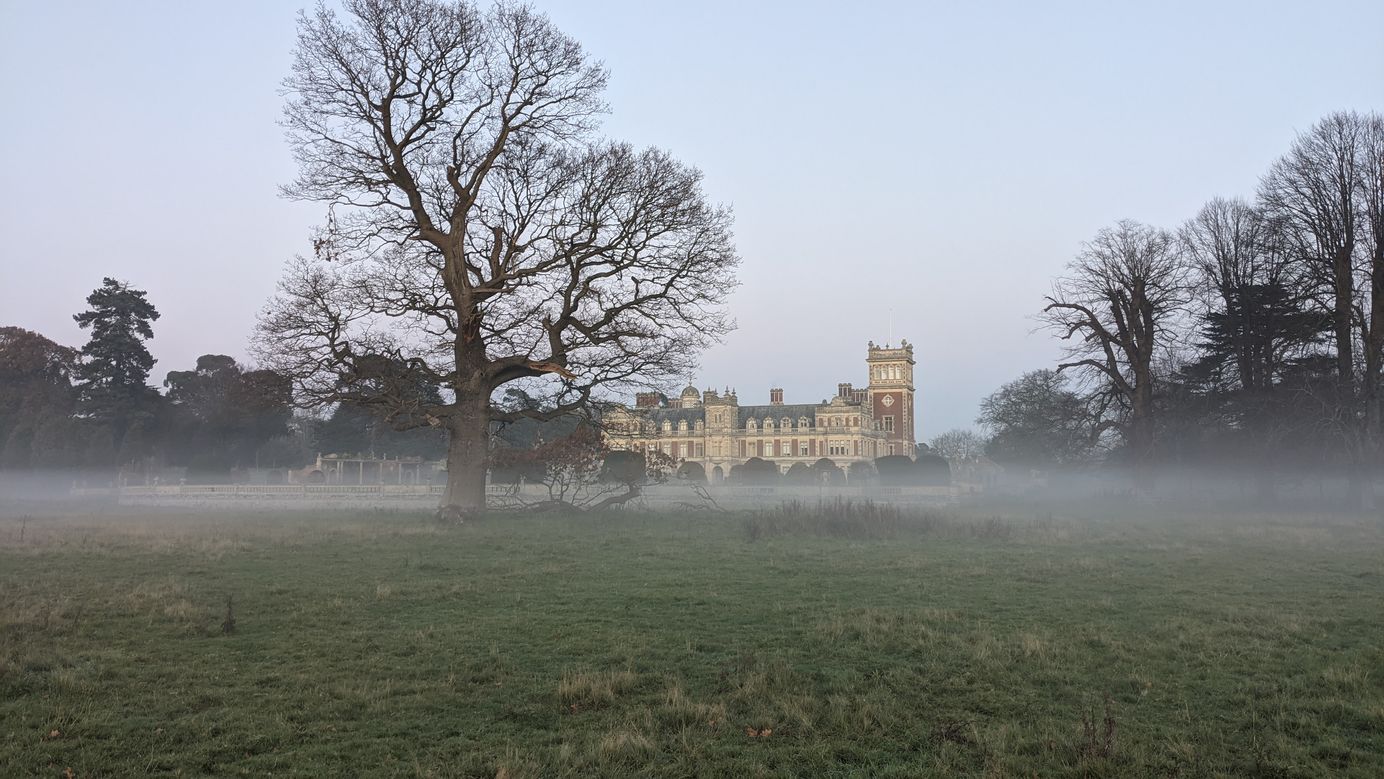 The grand plan to rewild Somerleyton Estate – including the return of the lynx
The Knepp Estate may hog the limelight, but another rewilding project of a similar scale is unfolding in East Anglia.
It's not the typical East Anglian agricultural scene.

On a large, mildly undulating hill, a herd of Welsh black cattle watches us diligently; in the distance, large black pigs rootle in search of subterranean delicacies. Saplings pop up hopefully, though the deer may soon snap them up. Dark green cow pats, teeming with dung beetles, may contain more life than the average garden.
The hedgerows – and there are 60km – have been widened, and bustle with life. Overhead, all manner of birds, from great cormorants and buzzards to skylarks, are present.
In short, it looks very much like the farms I've read about: the farms that covered England before the relentless advance of monocultures and machinery in the wake of World War II.
I'm with Hugh Somerleyton, the current proprietor of Somerleyton Hall in Suffolk, and his farm manager, Rob Raven. They talk excitedly, at great length, of their projects: the farm's transformation from conventional to regenerative; the 1,000 acres of rewilding; of ambitious plans for the county and further afield.
For two decades the influence of Knepp, the famous rewilding pioneer, on farmers and conservationists alike, has been huge. Here at Somerleyton Hall, a plan of similar scale, and potentially equal influence, is beginning to unfold.
The estate covers 5,000 acres, encompassing lakes, woodland, grassland, marsh, and, of course, arable, its mainstay for decades. Half the land is farmed, while 1,000 acres have been given over to a novel rewilding scheme. The rest comprises non-rewilded woodland, parkland, grass, houses and more.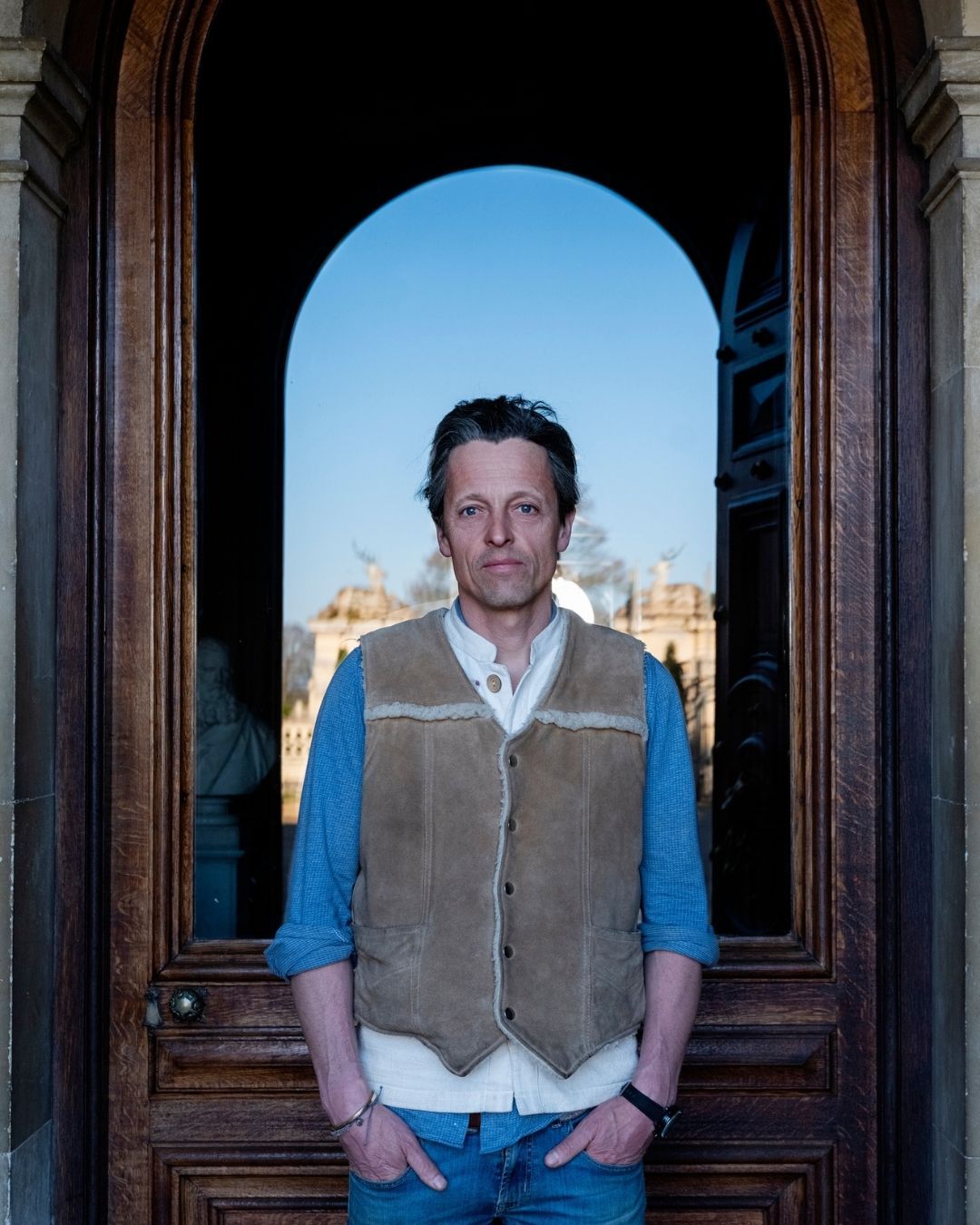 Still in its infancy, the casual passer-by may be forgiven for not spotting anything special. Some fields are still just fields; the "Serengeti-like" shrubland of Knepp is yet to fully emerge.
Until 2016 years ago, this land was dominated by short grass and over-dense woodland, neither of which were very good for biodiversity, explains Raven. "We're trying to make it so that it's all wood pasture, so the woods are not so thick and overgrown, the fields have got trees in them, so it's a bit more balanced."
On closer inspection, sycamore and birch saplings are sprouting; the woodland, with the help of free roaming herbivores and wild deer, is beginning to thin out.
Hugh Somerleyton inherited this estate in 2005, and had long dreamed of rewilding it – but Natural England turned down his application in 2008. Somerleyton was recently married and focused on starting a family, and he had to put his plans on hold. But by 2016, with a new Natural England area manager and what Somerleyton describes as "the beginning of a sea change in attitude", the ball began to roll.
Much of the rewilded part of the estate comprises naturally reseeding woodland, with livestock performing maintenance: fertilising, and pruning back overgrown areas to prevent overly dense woodland from returning.
Somerleyton acknowledges that, as a large estate owner with a diverse income and ample land, he is well placed to transform the farm. But it's also a matter of mindset: he also believes many farmers are stuck in their ways.
"There are plenty who will happily continue farming even if it's the law of diminishing returns, because it's what they do, who they are, it's a big cultural thing," he says. There are tenant farmers on the estate yet to buy into the new direction.
Even so, change is underway. Four water buffalo cows have been introduced – bulls are on the cards – to encourage marsh and wet woodland in the lake areas and disrupt the canopy cover ("European bison are the best for this, but very hard to get a license at this stage").
The farmed areas are shifting towards regenerative practices, such as cover crops like forage rape and kale, which keep nutrients and carbon in the ground, and strip grazing, which means no area of a field is grazed intensively and the crop can grow healthily.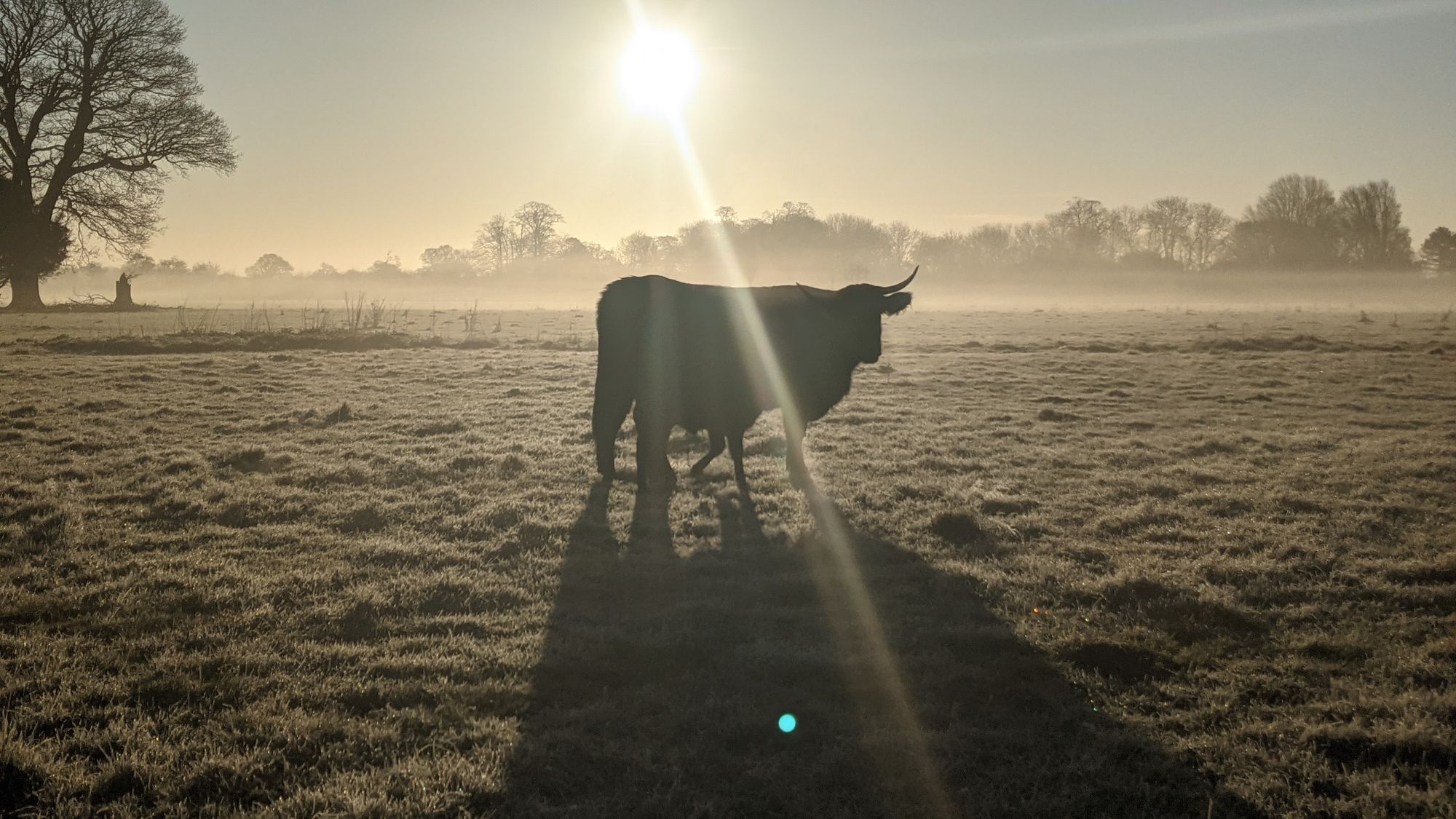 But Somerleyton's ambition is much bigger. Last year, along with friends Argus Hardy and Olly Birkbeck, he announced the WildEast initiative.
The East Anglian farmers and "dyed in the wool conservationists" aim to turn an area the size of Dorset over to nature. Inspired by rewilding projects like Knepp, Oostvaardersplassen in the Netherlands and the reintroduction of wolves in Yellowstone, Somerleyton thought: "How do we recreate the drama and romance and excitement of those projects in East Anglia?"
The trio decided to pledge 20 percent of their land to nature and encourage others to join – not only farms, but private gardens, schools, council parks, train stations, wherever. "They've all become overmanaged: tidiness and order and pushing back nature."
The 20 percent figure, Somerleyton admits, was "fluked upon" after looking at old farm maps and realising how much had changed in recent decades, but happened to tally with what many scientists believe should be handed back to nature; the government recently pledged to restore 30 percent of Britain to nature by 2030. Farms, in particular, are encouraged to widen hedgerows, increase borders, introduce woodland or anything else.
"The funny shaped corners, where it's a bit wet or sandy, those are the bits you'd cut out," says Raven. They hope others, even on conventional farms, will join; the more landowners that pledge, the better.
"Everyone knows now that nature conservation has failed because it's too fragmented and bitty," says Somerleyton.
Alongside farming, education will be central to WildEast's mission, by ensuring climate and biodiversity issues are sufficiently and proficiently relayed to children. In the future, this could be via talks in schools, perhaps involving games or innovative approaches to connecting children with nature.
Somerleyton also envisages 'WildEast' labelled food, enabling consumers to engage with the movement and farmers to receive a fair price for their produce. A WildEast accredited farm will have rewilded 20 percent of its land, and the packaging could describe exactly what has been done.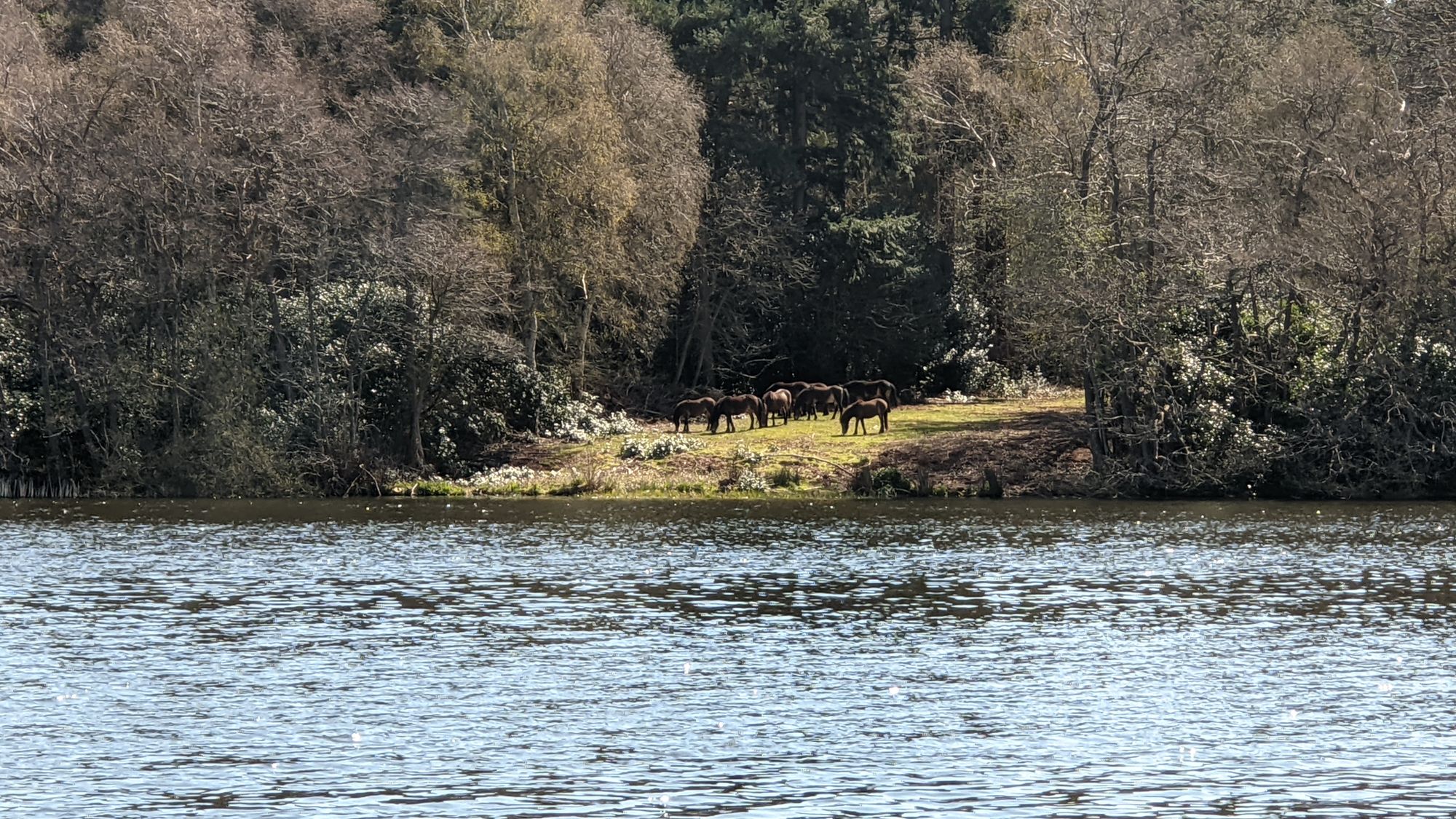 Somerleyton makes no bones about the end goal, which he concedes will cause alarm: the reintroduction of predators like lynx. On a visit to Alladale in Scotland, where Paul Lister has long championed the wolf, the WildEast team were encouraged to dream big.
"We picked the lynx as a lowland wolf, as an object of WildEast. If we can get to a point where our landscape can support this and, more importantly, people can support this, that's what success looks like," says Somerleyton.
"Even if it's absurd, initially, it's that magic that dreams are made of. It's an important part of the debate. If we want a nature-rich world, we have to accept that, if there are lynx in the future, there has to be some room for potential risk. It's a wonderful animal. If there was a pair around Fritton, the fact is you'd never know they were there."
On a potentially less controversial note, when Ben Macdonald, author of Rebirding, visited, he identified the estate as an ideal site for the Dalmatian pelican, not seen in the UK for almost 2,000 years. The giant, charismatic, long-beaked fish guzzler would require "large connected areas of fish-rich water," which Somerleyton believes the East Anglian coast could provide. "They're so magnificent, they'd be the best thing for me here, along with beavers."
Since kicking off the project, several species have returned in great numbers. Birds, in particular, are benefiting from the wilder habitat and, though last year's recording was disrupted due to Covid, there has been a rise in goldfinches, yellowhammers, tree sparrows, jackdaws, linnets and collared doves. Redshank, egrets and spoonbills are colonising the marshes.
The mix of rewilding, regenerative farming and ecotourism excites Somerleyton. While the land and the location – conveniently near tourist hotspots – have determined the direction of travel, the destination chimes with Somerleyton's long-held yearnings for the estate.
"I want to farm well and commercially viably, but also repay my debt to nature and restore ecological processes and prepare the land for reintroductions. I also want to share this story to educate and inspire."
It's a grand, long-term mission, one which extends beyond East Anglia. There could, one day, be a WildWest, too. If it's possible in this corner of England – heavily farmed, heavily populated, heavily mechanised – then it should be possible anywhere.
---
Inkcap is 100% reader-funded. If you value independent environmental journalism, please consider supporting Inkcap by becoming a paid subscriber.
Subscribe to our newsletter
Members receive our premium weekly digest of nature news from across Britain.
Comments
Sign in or become a Inkcap Journal member to join the conversation.
Just enter your email below to get a log in link.
---