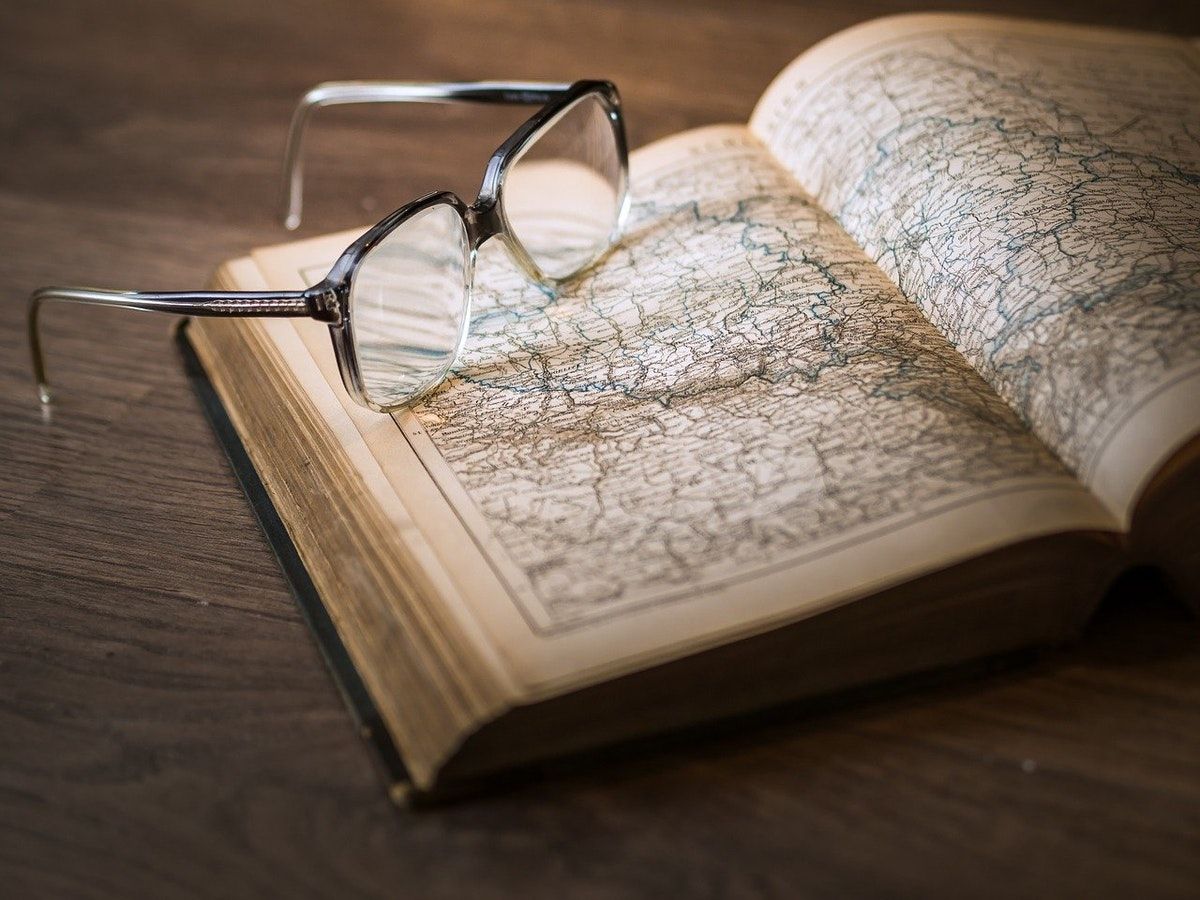 Where are the UK's nature writers of colour?
They are swimming, walking, and wandering. They are in forests, beaches, and cities.
Anyone browsing the 'nature' section of the bookshop knows what to expect: pages upon pages of words written, mostly, by white men.
These are the writers that have long been the custodians of a genre that is now, slowly, opening its doors to new voices – in particular, to people of colour.
To claim that the UK's Black and Asian populations don't write about nature is obviously untrue. Yet it is clear that these works do not always make it into the hallowed 'nature writing' corner of the bookshop.
Diversifying the canon of nature writing in the UK means dispelling prejudices around who can speak for the natural world and what counts as nature writing, says Zakiya Mckenzie, a British-Jamaican writer who produced a collection of poems as the Forestry Commission's writer-in-residence, while also studying for a PhD on West Indian writers in Britain.
"A lot of the stuff I am reading, which is about England in the fifties, sixties and seventies, could be considered 'nature writing', but so far it doesn't fit into the genre," says Mckenzie.
Take, for example, Beryl Gilroy, a Guyanese woman who moved to the UK in the 1950s and became the first Black headteacher in London. Her memoir, Black Teacher, reflects on how she used nature to educate her working-class students, walking through old bombsites, cemeteries and urban woodland.
"They ran around stroking tree trunks, running climbing, shouting – experiencing space and size – finding new textures and consciously listening to the sounds of nature for the first time," Gilroy wrote in her book.
That's nature writing, regardless of how bookshops categorise it, says Samantha Walton, a reader in modern literature at Bath Spa University, who has produced an excellent roundup of work by nature writers of colour (with a Twitter thread on the subject here).
"There's a problem of absence of voices on the one hand, but also a problem with categorizing the voices that are already there as 'nature writing' just because it didn't fit a very niche mold that was created by publishing in the noughties," she says.
Barriers
Any sense that writers of colour are uninterested in nature is quickly confounded by looking at the literature from other nations, adds Mckenzie.
"In this part of the world, if you ask for books about nature, you're probably going to end up with a book from a certain type of person, but that's not universal," she says. "If you check in the Caribbean and Africa and Asia, probably all the big writers could be considered nature writers."
The barriers lie elsewhere; and the predominantly white world of publishing is a hefty one, says Louisa Adjoa Parker, a writer of English-Ghanaian heritage based in Somerset, whose coastal memoir is being published by Little Toller next year.
"Often the gatekeepers in literature are white middle-class males, and people want to tell stories about people that are similar to them," she says. "You can see why we've got into the situation where literature, nature writing and publishing is overwhelmingly white and middle class."
People of colour can also face difficulties in accessing the countryside – which is often the setting for nature writing – and risk a potentially hostile reception when they get there. This was demonstrated by the angry responses elicited by a recent episode of Countryfile featuring the Black explorer Dwayne Fields.
It's a topic that Jini Reddy, a British-Canadian-Indian writer, explores in her Wainwright Prize nominated book Wanderland, which is about her search for magic in the landscape. An experienced travel writer, she describes the feeling of being all too visible as she ventures into remote and rural parts of the UK.
"The eye is drawn to that which is different and that means people will clock you. That doesn't mean it's a hostile look; it could be nothing at all, it could just be curiosity," she says.
"But for the person on the receiving end of that, it's disconcerting. It can feel uncomfortable and you may not want to have to grapple with that, and maybe that does hold some people back. That's not to deny the experience of those who have faced incidents of overt racism. It's just that that fortunately hasn't been my personal experience."
New perspectives
To exclude writers of colour from the genre of 'nature writing' is a literary as well as a moral failing. Literature is poorer when participation is limited.
Zakiya Mckenzie is a huge fan of Downton Abbey; she credits the series with sparking her general interest in the Victorian era. But she also found herself drawn to a theme that was almost certainly overlooked by most viewers: the mahogany furniture, that would have been built from the wood harvested from virgin rainforest in the Caribbean.
"These are prized possessions that bring Britain and the Caribbean together," she says. "A lot of my interest in nature writing now is looking at those parallels and saying, 'Let's recognise how the two regions are so intertwined.'"
In this, Mckenzie was ahead of her time – or at least ahead of the National Trust, which has since commissioned and released a report about the role of colonialism and slavery in its collections (to the ire of some of its members, who would prefer that the organisation closed its eyes to historical facts).
Yet there is also a danger that writers of colour are not afforded the space to explore their own ideas, but are instead forced to cater to the desires of an imagined white audience.
"Often the idea is, as a Black writer, all you're going to talk about is racism, whereas actually I write about mental health, poverty, being a single parent and about deprivation in rural areas – just various things that have impacted my life," says Parker. "I feel we've all got a story to tell and the more diversity the better."
She is also acutely aware that drawing attention to rural racism can be a traumatic experience when it leads to abuse – a subject she covered in an essay this year.
"There's this idea that the countryside represents Old England and how things should be, and modernisation brings with it all these urban people, all these Black people. I guess people feel very protective over what they see as being traditional, but it's horrible to witness that backlash. It's enough to make you think, 'I don't want to do this. Do I really want to put myself out there and be attacked?'"
Change
Ever so slowly, the domination of nature writing by white men seems to be fading.
In 2019, Canongate launched the Nan Shepherd Prize for underrepresented voices in nature writing, and, in 2018, The Willowherb Review was launched, focusing explicitly on publishing nature writers of colour.
Earlier this year, the Black Lives Matter movement prompted several publishers to commit to greater diversity. But that momentum must continue. Following the protests, the Black Writers' Guild issued a statement that questioned why the publishing industry hadn't acted sooner.
"Publishers have taken advantage of this moment to amplify the marketing of titles by their Black authors and release statements of support for the Black communities who have been campaigning for equality for decades," it said.
The writers laid out a list of demands that would help to create meaningful change in publishing, including an audit of books published by Black writers, building a network of Black literary agents, and support reaching new audiences.
Nonetheless, while there is more work to do, questioning the whereabouts of the UK's nature writers of colour increasingly rests on some lazy assumptions.
Because the UK's nature writers of colour are everywhere. They are in the cities and the forests, at the coast and in the countryside. They are swimming, walking, and wandering. You just have to look – and read.
---
Further reading
---
Image credit: Dariusz Sankowski
Subscribe to our newsletter
Members receive our premium weekly digest of nature news from across Britain.
Comments
Sign in or become a Inkcap Journal member to join the conversation.
Just enter your email below to get a log in link.
---