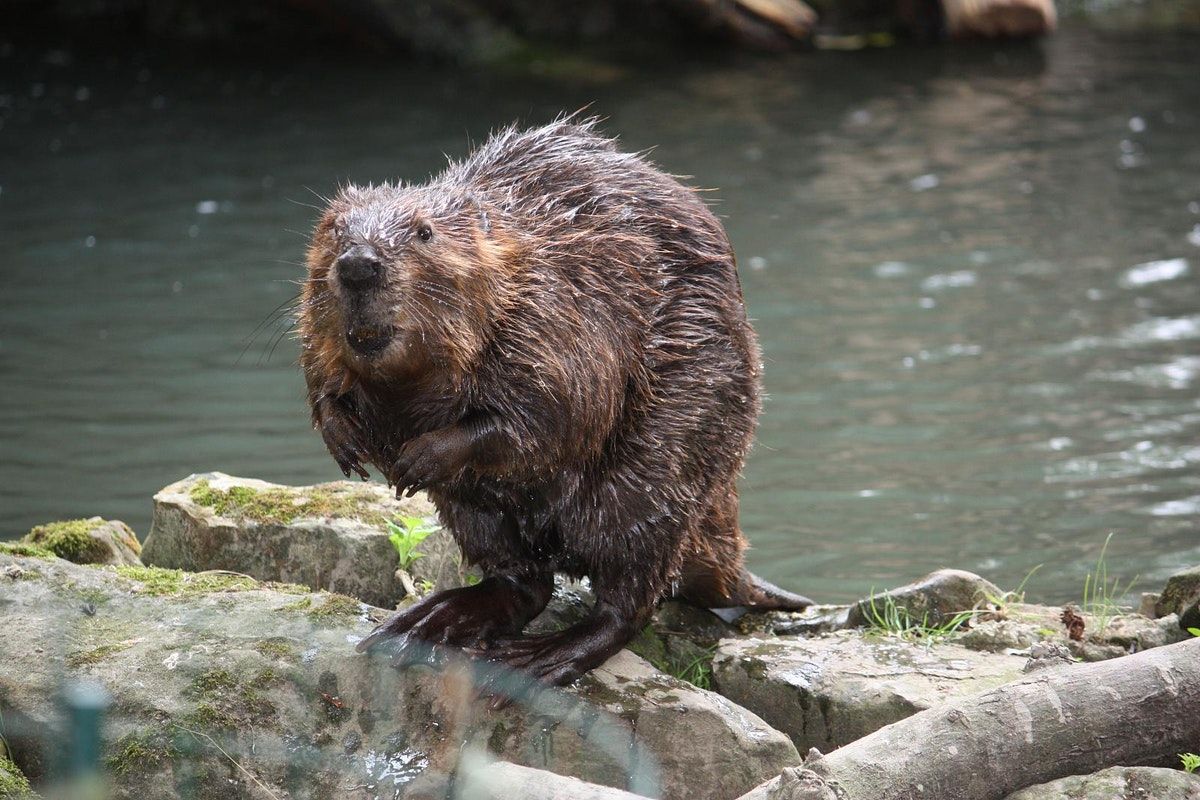 Beavers, Badgers & Bats
The latest news on UK nature + conservation.
National news

Beavers | Environmental organisations are calling on the government to produce a "pragmatic and ambitious strategy" for reintroducing beavers to the UK. The letter was written by The Beaver Trust and has the support of more than 60 environmental NGOs and individuals. It was covered by ITV News and the Yorkshire Post, among others. Defra has responded to the letter. In other beaver news, The Ferret reports that around 100 beavers have been killed – legally – in Tayside, where they have been breeding since their accidental reintroduction in 2006. Ecologist Derek Gow has written a lengthy analysis of the issues facing beaver reintroduction in Mark Avery's blog.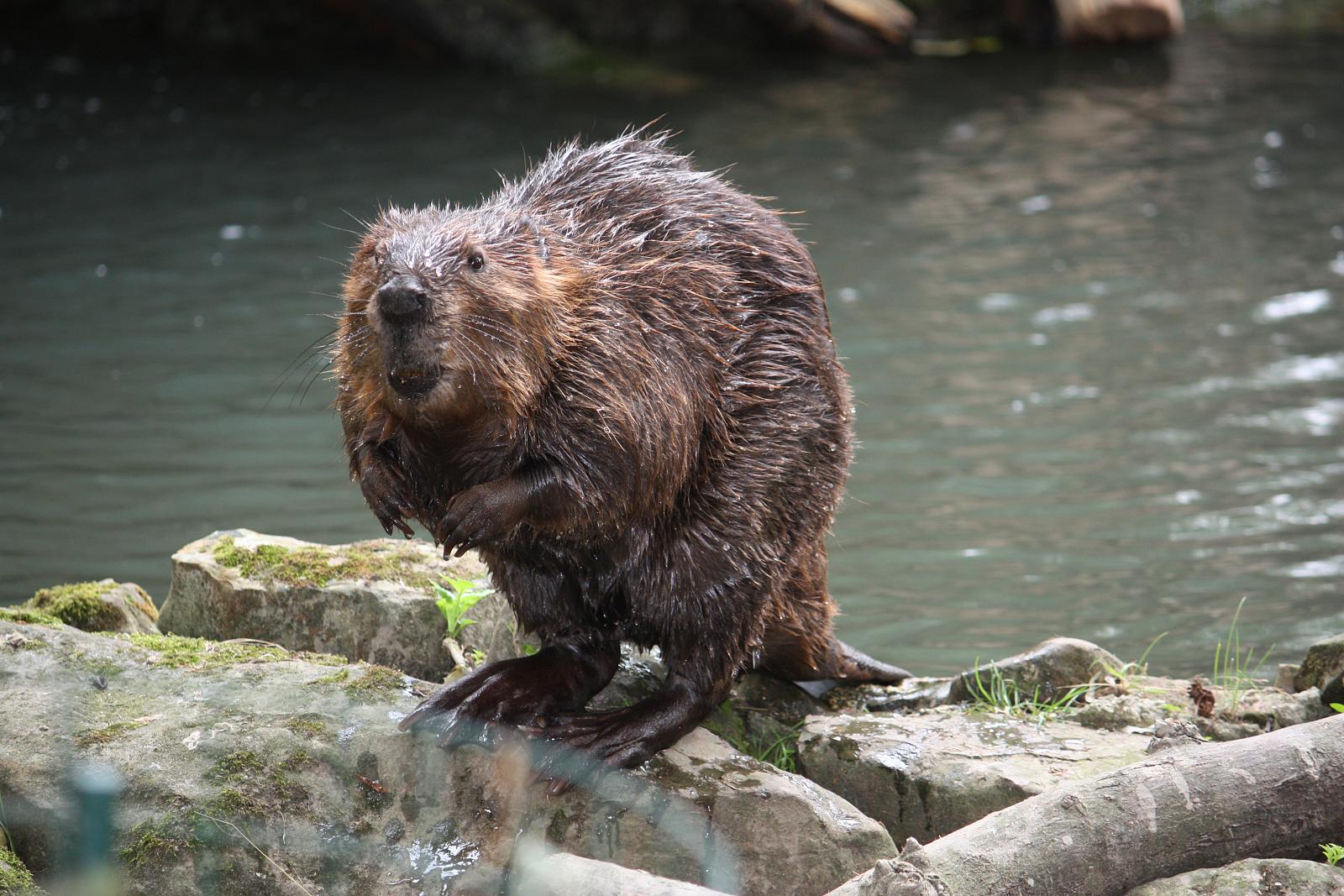 Wild storks | Wild stork chicks have hatched for the first time in what is believed to be centuries, report the BBC and the Guardian. The nest is located in an oak tree on the Knepp Estate in West Sussex. Ornithologists Alex Lees and Oliver Metcalf have written an interesting article on the history of the stork in Britain, and the attempts to reintroduce them, for The Conversation. However, it's worth remembering that the project has ignited some pretty fierce debate.

Raptor deaths | While most people are passing time in lockdown by baking bread and planting vegetables, others have seen it as an opportunity to kill birds of prey. The RSPB's investigations unit reports being "overrun" with reports of raptors being illegally killed in recent weeks, with most incidents on or close to sporting estates managed for game bird shooting. The Guardian and the BBC cover the news, while the Raptor Persecution blog reports that Yorkshire Police have led an awareness raising day in response to the crime surge.

In other news:
---
Around the country  

Derbyshire | Farmers have lost a High Court challenge over badger culling in Derbyshire, report the Guardian and the Telegraph. The judicial review was brought by the National Farmers' Union after the government announced last year that Natural England would not be extending the badger cull to Derbyshire. The Times reports that the NFU described the decision as irrational and that it had been influenced by Boris Johnson's fiancee, animal welfare campaigner Carrie Symonds. Defra has responded here.

Yorkshire | Planning inspectors have refused permission for a development of more than 500 homes close to Askham Bog, a nature reserve in Yorkshire. Sir David Attenborough had supported the campaign to protect the peat bog, saying that "ancient places like Askham Bog, rich in biodiversity, must be protected." The news was covered by the BBC, the Daily Mail and BirdGuides.

Birmingham | A Conservative Birmingham MP is calling for an 800-home development on a former golf course to be cancelled. Bloor Homes has already started to remove trees and vegetation from the site, reports the Birmingham Mail. "Birmingham is one of the greenest cities in the UK and it's up to us to fight to keep it that way," wrote MP Gary Sambrook. Local Labour councillor is campaigning for Bloor to turn the space into a community forest, offsetting its emissions by planting a tree for every house it builds elsewhere. Bloor has already rejected requests from residents that they open the space for exercise during lockdown.

Elsewhere:
---
Reports

Bats | The Bat Conservation Trust has released its latest survey, monitoring populations of 11 out of 17 bat species in the UK. The news was generally positive, with all populations either stable or increasing compared to baseline years. This trend "suggests that current legislation and conservation action to protect and conserve bats is being successful, and it is important that this continues," says the Trust.

Invasives | The government has responded to a report by the Environmental Audit Committee, which found that invasive species cost the UK economy £1.8 billion a year, by suggesting a "Nature Volunteer Force" that could slow the spread of these invaders, similar to an approach undertaken in New Zealand. The story was covered by the Times and the Telegraph. You can read the government's full response here.

Scottish nature | Scottish Natural Heritage has released statistics on the state of its natural features, including protected nature sites. Around two-thirds of Scotland's natural features were found to be in a favourable condition, although that achievement was not uniform: the natural features with the lowest proportion in favourable condition were marine mammals, woodlands and birds. The Herald covered the news.
---
Science

Moths | While bees and butterflies are perceived to be the most important pollinators, moths also have a crucial role in transporting pollen at night, according to new research published in Biology Letters. The research was carried out around ponds in Norfolk by Richard Walton at UCL, who was interviewed about the study here (beginning around 20 minutes in). The findings were covered by the BBC and the Telegraph.

Porpoises | Underwater devices called "pingers" could help prevent porpoises becoming entangled in fishing nets, according to new research published in Frontiers in Marine Science. The study found that porpoises in the seas off Cornwall were 37% less likely to be found close to an active pinger, and that the noise didn't have a negative effect on porpoise behaviour.
---
Driftwood

Covid recovery | An editorial in Nature considers the interim Dasgupta review on the economic value of biodiversity – a report that it deems could not have been timed better, given the opportunities for governments to prioritise nature in the coronavirus recovery efforts. "Every nation's economic plans and policies are rightly pivoting to dealing with COVID-19 and its effects," it says. "But as economies are revived, now is the right time to make up for past omissions – and rebuild them in a way that takes nature's true value into account."

Fungi | There's something for everyone in this sprawling discussion between nature writers Robert MacFarlane and Merlin Sheldrake, published on Literary Hub. Both writers have recently published books on the earth beneath our feet. Sheldrake's Entangled Life deals with the complex world of fungi, and this conversation encompasses everything from what society will emerge after the pandemic, to how fungi might "help us to adapt to life on a damaged planet", to why polyphonic music is like fungal mycelium. It's a dense read, but worth the time.

Abundance | National Geographic has profiled Craig Bennett, the new head of the Wildlife Trusts, in which he sets out his vision for nature conservation in the UK. "Perhaps for too long in the nature conservation movement in this country we have understandably focused on the rare and precious, both species and habitats, and it was key that we did so," says Bennett. "But I'm keen now that we talk about the recovery of our abundance." For him, this task is about allowing nature to thrive on a greater area of land with fewer man-made boundaries.

Further reading
---
Happy days

Nature in lockdown | Lucy Jones, author of Losing Eden, writes beautifully in the Guardian about appreciating the small fragments of nature where we live, showing that the majesty of mountains and forests aren't always necessary for a transformative experience. "During lockdown, I've come to know my nearest green spaces – my favourite a wild but urban cemetery – more deeply and gratefully," she writes. "I've found that my local natural areas feel like new destinations each day, even by the hour, for nature is in constant flux."
Subscribe to our newsletter
Members receive our premium weekly digest of nature news from across Britain.
Comments
Sign in or become a Inkcap Journal member to join the conversation.
Just enter your email below to get a log in link.
---