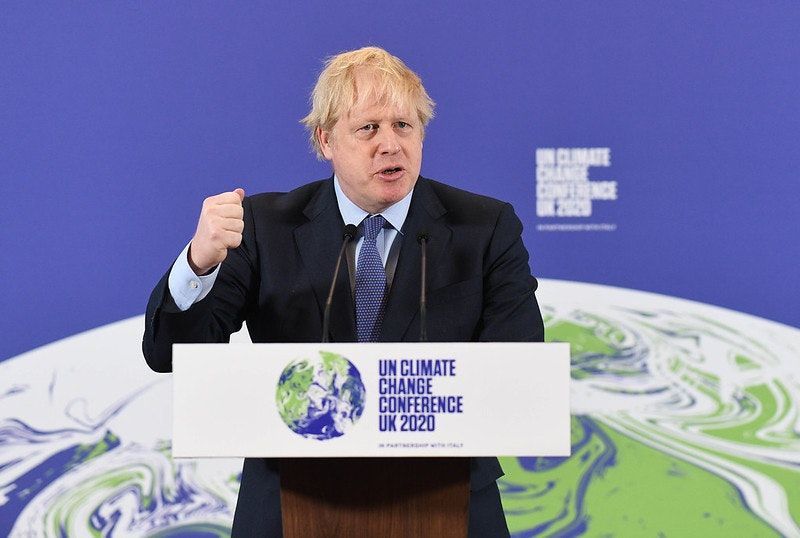 The UK wants to put nature at the heart of COP26. Will it succeed?
Nature is on the agenda at the UN climate summit, but the government must prove it's serious.
Next year, the UK government will host the UN climate summit, known as COP26, in Glasgow.
In fact, it should have started this week, but was delayed due to the pandemic. Unexpectedly, the UK now has an extra year to plan a successful summit – and nature is at the heart of its strategy.
Despite its important role in tackling climate change, nature has typically received little attention at these conferences, buried beneath debates on green finance, carbon markets, and technology. Only 66 percent of nations have signalled an intention to use nature to tackle climate change, and, at worst, nature is seen as a distraction from the task of reducing emissions from fossil fuels.
This era of invisibility may be ending, as the government has listed nature as one of its five priority areas. "The reason, simply, is that we cannot tackle climate change without also tackling environmental destruction, and vice versa," said environment minister Zac Goldsmith in a speech earlier this year.
Financing nature
Nature-based solutions lie at the heart of the UK's plans for COP26.
The concept is simple: by caring for nature, we can simultaneously cut emissions, adapt to climate impacts, and protect biodiversity. Nature-based solutions include restoring peat bogs and forests, growing green roofs in cities, or encouraging nature to thrive on farmland.
The government hopes to persuade politicians around the world to commit to prioritising nature. One way countries can do this is through their nationally-determined contributions – the national pledges that underpin international action on climate change – which must be enhanced ahead of next year's conference.
To date, nature-based solutions have been hindered by a lack of money. The sector receives around three percent of climate funding. The UK government wants to change this, and is harnessing its presidency of COP26 to encourage wealthy nations and the private sector to essentially inject a massive dose of cash.
And it appears that the UK government is ready to set an example. Last year, it announced that it would double its climate aid to £11.6 billion over the next five years, with much of that uplift going towards nature. Rumours are that this could amount to 30 percent of the total – or almost £4 billion between 2021 and 2025.
The government will also work with developing countries to ensure that there is a supply of high-quality projects to receive this funding.
But raising the visibility of nature within the climate negotiations is a dangerous balancing act. Many observers are suspicious of greenwash and fear that nature will be used to offset emissions rather than generate absolute reductions.
At last year's COP in Madrid, a coalition of oil companies – including BP, Chevron and Shell – raised the hackles of activists with the launch of a new initiative called "Markets for Natural Climate Solutions", which aimed to generate carbon credits by conserving forests, soil and wetlands.
In a statement, the government said that the UK's support for nature-based solutions would involve "building on existing mechanisms such as REDD+ and stimulating high integrity carbon markets", suggesting that it is ready to embrace this approach.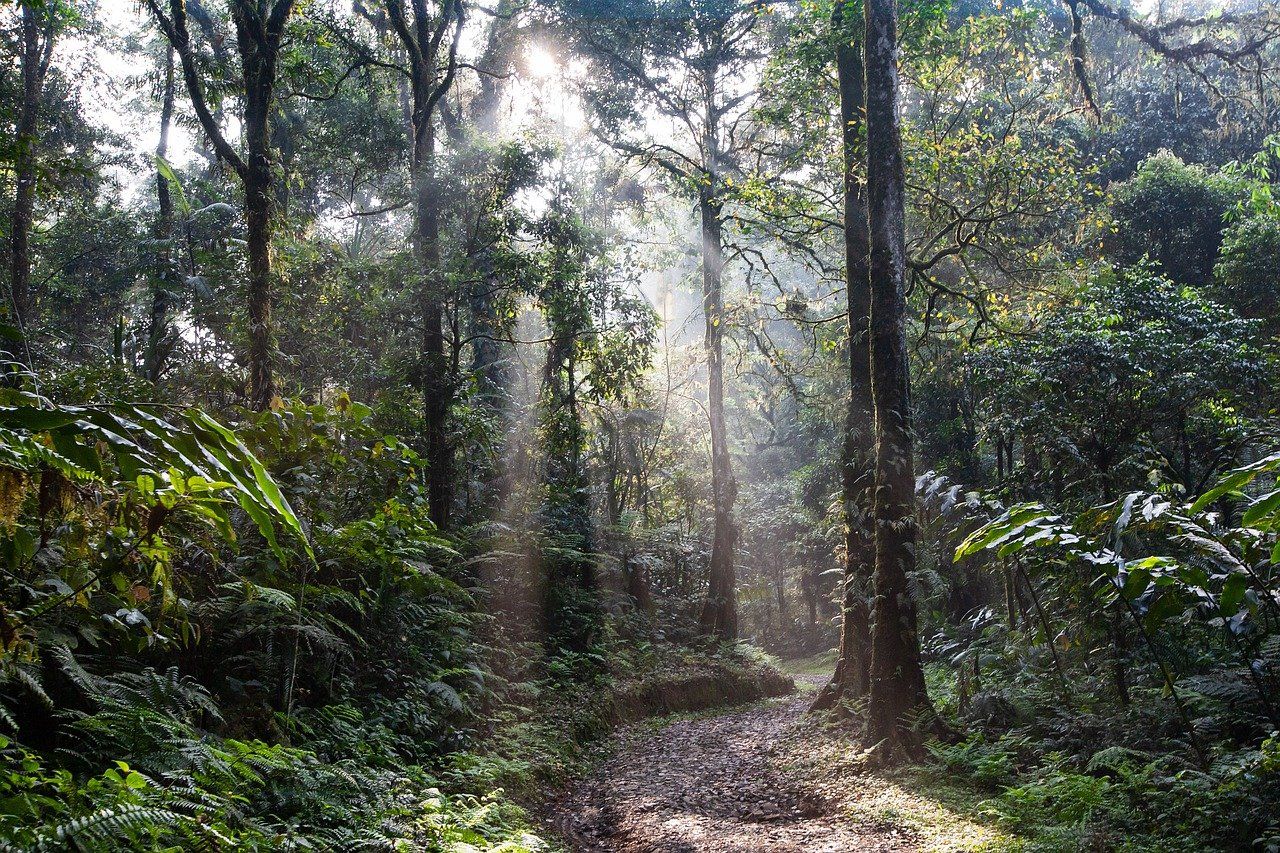 "Bottom line: there's still a lot of convincing to do. People are not naïve to how nature has been used as a distraction by big fossil fuel companies," says Bernadette Fischler Hooper, head of international advocacy at WWF, which supports the use of nature-based solutions.
"But I think ignoring it is the worst thing to do, because that's not going to stop Shell talking about it. It's better to have a positive narrative and clear principles. And I think that's what the UK government is doing, in a way."
Persuading governments to open their wallets is only half the task; the private sector is also driving the destruction of nature in ways that aren't always transparent.
To address this, the government is supporting a Task Force on Nature-related Financial Disclosures, which will be formally launched next year. This will work towards reducing the impact of the financial sector on the natural world, following in the footsteps of the Task Force on Climate-related Financial Disclosures.
Walking the walk
The UK government hopes to use its presidency of COP26 to boost the sustainability of supply chains around the world, working with nations that produce and consume commodities like palm oil, cocoa and soy to reduce agricultural deforestation.
But politicians face an obvious challenge: a nation that has already eviscerated its own forests is hardly in a position to tell other countries to save theirs, particularly when this is perceived as hindering development.
So the UK is convening the Sustainable Land Use And Commodity Trade Dialogue. This is essentially an effort to detoxify the conversation and get governments talking in a positive way about reducing deforestation while also building markets for sustainably grown produce. The outreach for this has already begun, with events focusing on Southeast Asia, Africa, and Latin America.
"Too much of this agenda has been the north lecturing the south for the last 20 years," says Justin Adams, executive director of the Tropical Forest Alliance, which is facilitating the dialogue. "There's this polarised view that Europe is telling the South what to do, yet Europe and the UK are not willing to pay more for produce. It's perceived that Europeans care more about the trees than about the livelihoods of people in these forest countries."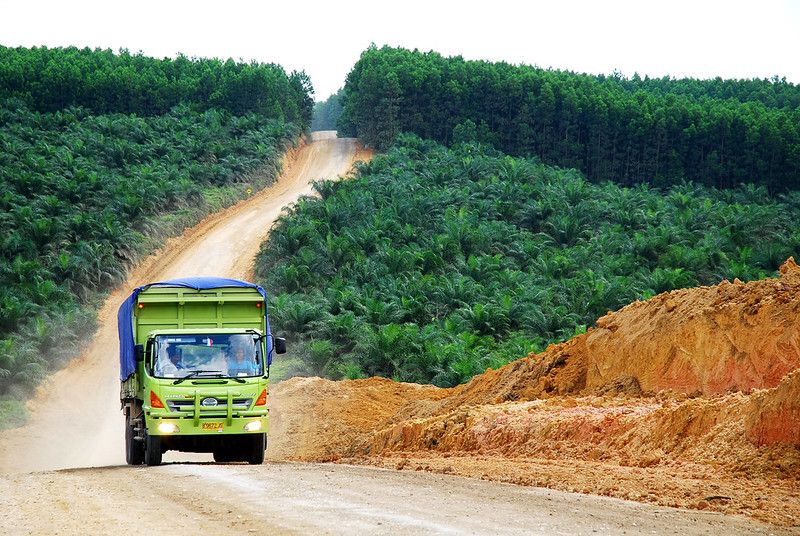 But arranging friendly conversations is not enough. To become credible hosts of COP26, the government needs to point to ambitious action at home. Accusations of hypocrisy can seriously undermine the political capital of any presidency; for instance, the Polish government has come under fire in previous years for hosting the COP while also championing coal.
So the government's recent push on nature should be regarded as not only a response to COVID-19 and Brexit, but also an attempt to prove its commitment to the nature agenda at COP26.
In August, Defra launched a consultation on a new law to prevent forest clearance abroad. Domestically, politicians are reforming agricultural subsidies to reward nature-friendly farming, while Natural England has launched its Nature Recovery Networks initiative. And not to forget Boris Johnson's controversial pledge to protect 30 percent of the UK for nature by 2030.
Whether these actions will compensate for the UK's depleted landscape remains to be seen. And there are plenty of reasons to doubt the government's sincerity: the destruction of ancient woodland for HS2, plans for a new coal mine in Cumbria, the parlous state of the uplands, and the lack of funding for the government's nature agency are likely to come under scrutiny.
And these kinds of reforms won't happen without some upheaval, as tensions between farmers and conservationists in the UK have demonstrated. The government is using its presidency to promote the concept of a Just Rural Transition, designed to help farmers, fishers and indigenous communities to adapt to a transformation in land use and food production. Last year, the Department for International Development put £9.6 million towards this initiative.
Challenges ahead
While the COP is a climate conference, the natural world doesn't just exist to sequester carbon, and it will be important to ensure that other elements – like biodiversity, soil quality and flood protection – are not forgotten. A thriving environment is needed to buffer the impacts of climate change and, done badly, nature-based solutions can be damaging.
The government appears to recognise this; the climate and biodiversity agendas have been firmly entwined by the fact that 2020 was meant to be a "super year" for the environment. As well as COP26, leaders were expected to sign a new biodiversity agreement in China, which was also delayed.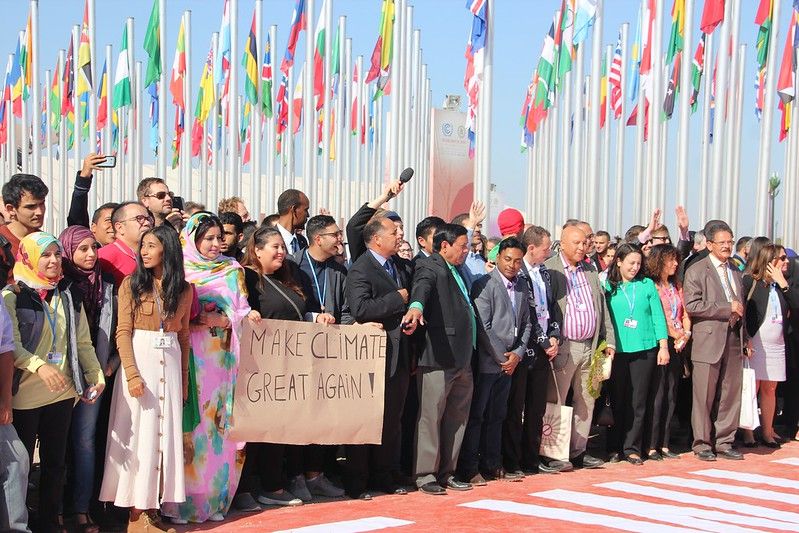 Boris Johnson has said that climate change and biodiversity are "two sides of the same coin" – a view recently echoed by Liu Xiaoming, China's ambassador to the UK.
"It is our belief that, in global governance on the environment, the international community must focus on both climate change and biodiversity," said Liu, at the International Legislators' Summit on protecting nature in October. "Protecting biodiversity helps mankind mitigate and adapt to climate change; mitigation and adaptation to climate change will, in turn, reduce the threats to biodiversity."
There's still a year to go, but the UK government appears to be in earnest about highlighting the role of nature in tackling climate change in Glasgow.
"It's not only nice words," says Fischler Hooper, adding that the focus on finance was encouraging. "You can see whether people are serious about something by whether they put money against it."
Still, there are challenges on the horizon. So far, the government's initiatives will not affect the official negotiations, and observers are eager to see whether diplomats anchor a role for nature-based solutions in the negotiating text itself, which would cement an additional imperative for countries to take nature seriously.
Then there is the UK's fragile standing on the world stage in the wake of Brexit: will the government have the diplomatic power to make demands of other nations, when it can no longer speak for Europe? Could the UK's ambitions end up sacrificed on the altar of favourable trade deals?
And, ultimately, has the government done enough to prove that it is serious about protecting nature? Most people will travel to COP26 by aeroplane. Before they touch down, if the weather is clear, they will have a birds-eye view of the countryside. What impression will it leave?
---
Image credits: Number 10, Kanenori, Cifor, John Englart
Subscribe to our newsletter
Members receive our premium weekly digest of nature news from across Britain.
Comments
Sign in or become a Inkcap Journal member to join the conversation.
Just enter your email below to get a log in link.
---