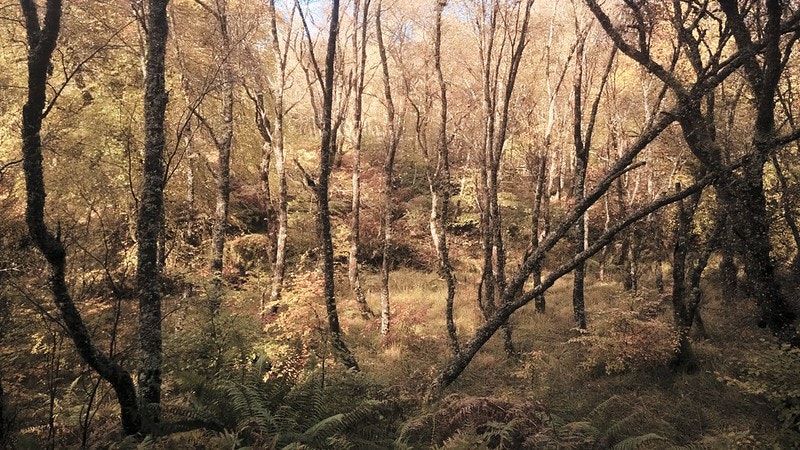 Scottish Rainforest & Eagle Reintroduction
The latest news on nature and conservation in the UK.
National news
Rainforest | Conservationists have launched a fundraising drive to protect Scotland's rare temperate rainforests, a diminishing habitat found along Europe's Atlantic coast. The Alliance for Scotland's Rainforest, a partnership of 21 organisations, is trying to raise £850,000 to allow crucial conservation work to get underway in Argyll and Morvern. The main threats include rhododendron and deer. The story was covered by the Herald and the Scotsman. There's an editorial in the Times: "Such initiatives should be recognised as only one aspect of a broader revitalisation of Scotland's landscapes. 'Rewilding' is a fashionable concept but this need not be confused with fantastical projects designed to restore the land to some imaginary prelapsarian idyll." And another one in the Scotsman.
Environment Bill | The government has delayed the Environment Bill again, blaming the coronavirus pandemic for leaving too little time for proper scrutiny of what will be a major piece of legislation, reports the BBC. The postponement means that the bill will next come to parliament in May, receiving royal assent by autumn. Environment minister Rebecca Pow said that this "does not diminish our ambition for our environment in any way," although many campaigners disagree; the Independent and the Times have rounded up some of the reaction. Labour's shadow environment secretary Luke Pollard warned that it "sends all the wrong messages about the government's approach to the climate crisis." The government has summarised its progress towards implementing the bill's measures here. Separately, MPs have tabled an amendment to the bill to give hedgehogs the same level of protection as bats and badgers, reports the Independent.
Badger cull | Licences to cull badgers will be stopped after 2022, according to environment secretary George Eustice. A new consultation sets out proposals for Natural England to stop issuing the current licences for new areas after this deadline, reports the BBC, although some culling may still be possible in the case of local bovine tuberculosis outbreaks. The Guardian also reports on the story, pointing out that ministers announced the intention to phase out badger culling in March last year, but had not indicated a timeline till now. Culls will give way to a focus on vaccinating badgers and cattle under the government's new approach. Mark Avery, the RSPB's former conservation director, isn't convinced: "We've been here before where DEFRA say that culling badgers is coming to an end and that was followed by a massive increase in culling," he said.
In other news:
---
Across the country
Dartmoor | Wistman's Wood, an ancient forest in Dartmoor, has been irreparably damaged by a huge influx of visitors since lockdown began, reports the Daily Mail. Devon county councillors say that there have been up to 400 people visiting per day, with weddings and gatherings, and even people stripping moss and lichen for their hanging baskets. While there have been many accounts of nature reserves being vandalised during lockdown, Wistman's Wood is an especially unique site thanks to its twisted, moss-covered oak trees. The story was subsequently covered by the BBC.
Northumberland | Plans are afoot to reintroduce lynx to Kielder Forest in Northumberland, reports the Chronicle. The Lynx UK Trust have said that they will apply to bring three lynx over from Sweden for a five-year trial. If that sounds familiar, it's because the same group made a similar application that was rejected by Michael Gove in 2018, to the relief of many conservationists who were broadly unconvinced by the scheme's credibility. The initial reaction to the latest announcement suggests that these fears remain unassuaged; see the discussion below prompted by local conservationist Heather-Louise Devey for more details.
Norfolk | Another reintroduction story is underway in Norfolk, where farmers have launched a consultation to reintroduce white-tailed eagles. The plan is being led by Wild Ken Hill, which manages its land through a combination of regeneration- and rewilding-based approaches. More than 20 landowners, farmers and countryside organisations are backing the bid, including one of Norfolk's leading pig farmers, which is significant as it was pig farmers who most strongly opposed a previous reintroduction attempt, according to the Guardian. That doesn't mean that the criticism has disappeared overnight – though even the opposition from the East Anglia NFU was unusually muted: "There has been little research on the negative productivity effects of livestock worrying by these birds, but we are pleased that in the course of this discussion Wild Ken Hill committed to work with us to do more research on that," said its environmental advisor, Rob Wise.
Elsewhere:
---
Reports
Coasts | The Environment Agency has released a new report on the definition and causes of "coastal squeeze", as well as the best ways of managing its past and future impacts. This is necessary because of the legal obligation to compensate for the impacts of maintaining coastal flood infrastructure, and if coastal squeeze is underestimated then these obligations will not be fully met, the report says. The new definition says that "coastal squeeze is the loss of natural habitats or deterioration of their quality arising from anthropogenic structures or actions, preventing the landward transgression of those habitats that would otherwise naturally occur in response to sea level rise (SLR) in conjunction with other coastal processes."
Flooding | The NFU has released a report on water management, calling for "urgent action to bring the nation's water infrastructure up to date to better cope with extreme weather events, from flood to drought." It recognises the role of farmers in dealing with water, and calls for them to be fairly compensated for providing land that can be seasonally flooded to reduce impacts in urban areas downstream. It runs through the impacts of flooding and adaptations available to various sectors, including livestock, sugar and dairy.
Nature | Natural England has released a report on one of its "pioneer landscapes" in North Devon, where a natural capital approach is being trialled as part of the government's 25 Year Environment Plan. This method treats the environment as "a set of assets which provide benefits to society", according to the report; this document outlines what they learned from the experiment.
---
Science
Trees | Scientists at Kew Gardens have released "ten golden rules" for reforestation, to ensure that tree-planting schemes simultaneously tackle climate change, boost biodiversity and enhance livelihoods. The paper is here, although the points have also been neatly summarised on Kew's website. While the paper is global, there's a good article by Isabel Hardman in the Spectator that puts it in the context of UK politics and conservation, including some egregious examples of the wrong tree being planted in the wrong place. "Many of [Zac Goldsmith's] colleagues – and the agencies and charities in this sector too – seem to view land without trees as automatically without value," she writes.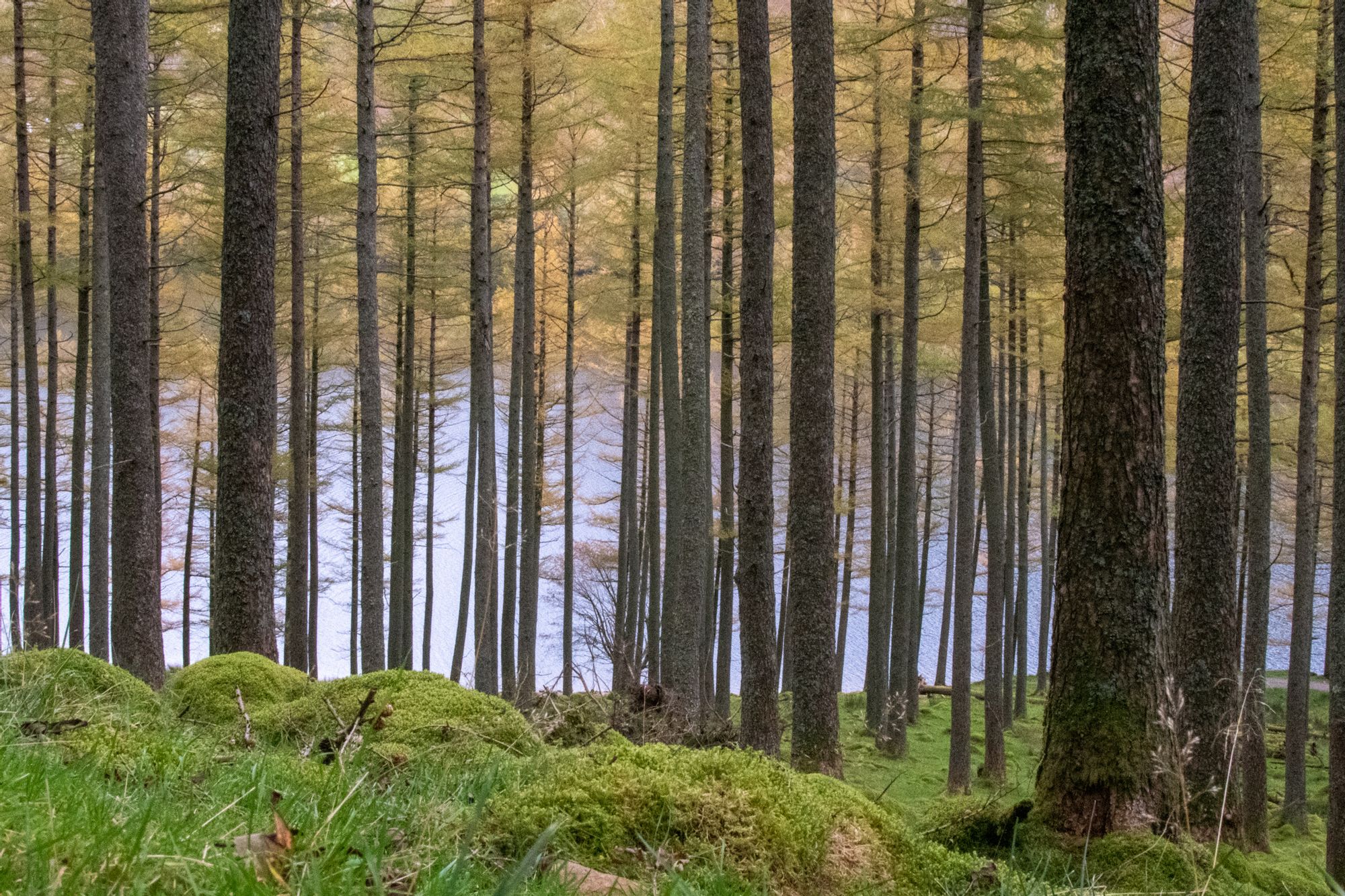 Gamebirds | A new study looks at what proportion of British bird biomass is made up of pheasants and red-legged partridges, and finds that, at their peak in August, these two species make up half of all wild bird biomass in Britain. This is a problem because of the potential negative impacts on other species and ecosystems, the study says; pheasants have been shown to damage vegetation and reduce the amount of invertebrates, while there is also an indirect impact on the environment through the management actions of gamekeepers aiming to benefit these two species.
Peat | A new study by scientists at the University of Leeds looks at the impact of tracks and roads, built to provide access for vehicles, on peatlands. This is a review of other studies that have been done on this topic, including some examples from the UK. The researchers conclude that roads do have an impact on peatlands, and that vegetation can often be slow to recover even after the roads have been abandoned.
---
Driftwood
Diversity | CoventryLive has a detailed feature on Steppers UK, a Coventry-based group aiming to encourage greater diversity in outdoor activities. "As Black and Asian people we are underrepresented," said its founder, Cherelle Harding. "But it is quite interesting because a lot of us have heritage and culture in our lifestyle, our ancestors navigated through hills and valleys, there's definitely a disconnect with the diaspora, so it's actually reconnecting." The group is currently fundraising for its #AONBChallenge, so if you have any spare cash at the moment, consider sending some their way.
Beavers | How will the reintroduction of beavers impact the UK's amphibian and reptile populations, asks Froglife in a new blogpost. There's not a lot of evidence yet, so instead they review papers from across Europe. They find that, while the UK's amphibian fauna is much poorer than Europe's, beavers should nonetheless have a positive impact. It is, therefore, time that some relevant studies be carried out in Scotland and Devon: "With beavers now having been active in Britain for some years, it should be possible to design studies that compare beaver-affected areas to similar areas that are beaver-free," they conclude.
Farming | As the UK records its poorest harvest since 1976, the head of the Scottish Tenant Farmers' Association, Christopher Nicholson, looks at how farmers should respond. Intensification is not the answer, he writes in the Press and Journal, and rewilding "might not produce a satisfactory outcome". Instead, he calls for regenerative farming practices: "An alternative is to stick with a pattern of farming which has worked for centuries, with the uplands producing breeding stock for mixed lowland farms, while applying the lessons from regenerative agriculture to rebuild soil health, sequester carbon and improve biodiversity."
Further reading:
Janet Hughes, programme director for the government's Future Farming and Countryside Programme, looks at the year ahead for farming and agriculture policy.
There has been a record number of wildflowers in bloom this winter, according to the Botanical Society of Britain & Ireland.
---
Happy days
Meadows | I enjoyed this feature about a new generation of meadow-makers by Patrick Barkham in the Guardian. It profiles a few people who have managed to restore wildflower diversity to small patches of land through careful re-seeding and cutting – and even quotes the poet John Clare in the process. The summery pictures of all those plants in bloom has made me feel a bit wistful for warmer days.
---
Image credits: spodzone, Sophie Yeo
Subscribe to our newsletter
Members receive our premium weekly digest of nature news from across Britain.
Comments
Sign in or become a Inkcap Journal member to join the conversation.
Just enter your email below to get a log in link.
---