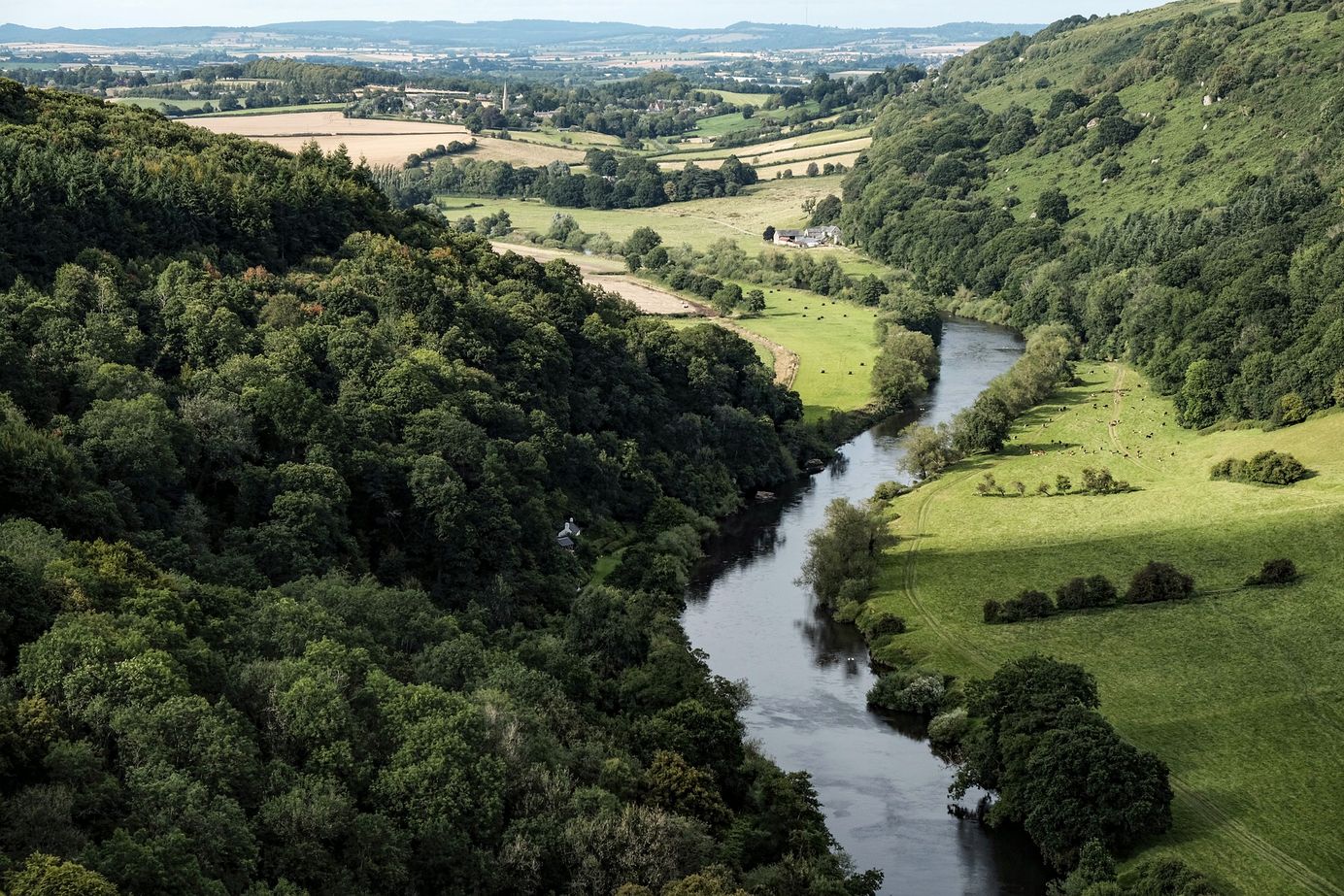 River Pollution & Colonial Ornithology
The latest news on nature and conservation in Britain.
To receive our digest of the week's nature news in your inbox every Friday, sign up here. A monthly donation helps to support our journalism.
---
National news
Rivers | The Welsh branch of the National Farmers' Union is taking the government to court over new regulations designed to tackle river pollution in Wales. The rules control how slurry and fertilisers are used on farms, and a failure to comply could lead farmers to lose subsidy payments, in a move that has been branded "draconian" by the farming industry. The Welsh Conservative Party said that it hoped the NFU was successful in its challenge, reports the BBC. In other water-related news, the Environment Agency is recruiting 50 people to inspect farms and ensure that they are complying with pollution legislation, reports the Times, raising the total number of inspectors to 78.
Forests | The North East is to get a new Community Forest. The initiative will bring together six local authorities – including Newcastle, Durham, Gateshead, North and South Tyneside, and Sunderland – alongside charities, businesses and landowners, in an attempt to increase canopy cover to 30% by 2050. Thousands of trees will be planted in the first year, backed by the government's Nature for Climate Fund, with the local councils also pledging £75,000 per year towards the efforts. Forestry minister Lord Goldsmith said that it would "help rewild areas that are most in need." There are already 11 other Community Forests across England. The BBC and the Northern Echo covered the story.
Biodiversity | Ecologists and conservationists have criticised the government's new biodiversity net gain metric; one entomologist deemed it "the single most dangerous thing to be done by a statutory agency I've seen in all my 40 years working in nature conservation." The purpose of the metric is to determine the damage done to habitats by development, with a view to achieving biodiversity gains elsewhere – but the algorithm fails to account for the value of certain landscapes, particularly those created through rewilding, explains the Guardian, which means that there will not be adequate compensation for them if damaged.
In other news:
---
Across the country
Salisbury | The pristine lawns of Salisbury Cathedral will be allowed to grow into a wildflower meadow, reports the Telegraph, with certain areas within that left unmown all year round, in an effort to boost local flora and fauna. However, this week also brought a reminder of how far the Church of England has to go when it comes to land management: of Church-owned land that has been designated as an SSSI, fewer than half are considered to be in a 'favourable condition', according to the latest data, which was covered by ENDS. In the Times, two bishops penned a column on the importance of personal action when it comes to tackling climate change: "We must all look to reset our lifestyles and way of thinking," they wrote.
Northumberland | Badgers are causing trouble in Tweedmouth Cemetery in Berwick, where their digging is disturbing graves. Legal protections mean that the badgers cannot be relocated or destroyed without a licence, but campaigners fear that people may take matters into their own hands, reports the BBC. "People are going to their loved ones' graves and finding they've been dug over, which can obviously be quite upsetting," said one councillor. Dawn Varley of The Badger Trust urged restraint, pointing out that badgers are "increasingly finding their habitat taken away" and that the Tweedmouth Cemetery badgers may move on by themselves.
Telford | A primary school in Telford has been granted permission by the council to create a nature-friendly outdoor classroom in the adjacent meadow, reports the Shropshire Star. The headteacher said that this was an opportunity for children to "explore, go on bug hunts, examine the plant life, build dens and generally let their imaginations go wild." Similarly, in Leicester, schools are taking part in a project to protect the city's pollinators and teach children about conservation, reports the Leicester Mercury. Pupils are being taught to identify plants and pollinators, and to conduct surveys in their school grounds. Teaching assistant Jo Skinner has noticed that her school's pupils are already changing their attitudes towards nature, saying that "a couple of weeks ago a girl from one of our classes came up to me with hands full of snails – they absolutely love the project."
Elsewhere:
---
Reports
Food | The National Food Strategy (NFS), an independent review commissioned by the government, has delivered its plan for how the UK's food system can improve diets and become more environmentally sustainable. One recommendation is to maintain agricultural payments at current levels until at least 2029 to help farmers transition to more sustainable land use, with £500m–£700m ring-fenced for natural carbon removal and restoring semi-natural habitats. It also recommends establishing a 'Rural Land Use Framework', setting out the best way to use any given area of land. The plan follows on from Part One of the NFS, which provided recommendations for navigating the Covid-19 pandemic and Brexit transition period while protecting the UK's environmental standards. The government will respond to the plan with a White Paper within the next six months. Separately, independent inquiry Farming for 1.5C has set out a roadmap for how Scottish farms can reduce emissions and improve biodiversity.
Farming | What do farmers in England think about the government's vision for their sector? Defra gathered a snapshot of views and opinions from October 2020 in its Farmer Opinion Tracker. Many farmers feel that Defra is "out of touch" with farming realities, and there's a lot of worry about future trade deals and the lower standards of imported food. Just half of farmers on holdings feel positive about the future of farming; however, almost all of them said that payments for environmental outcomes will be important to their businesses.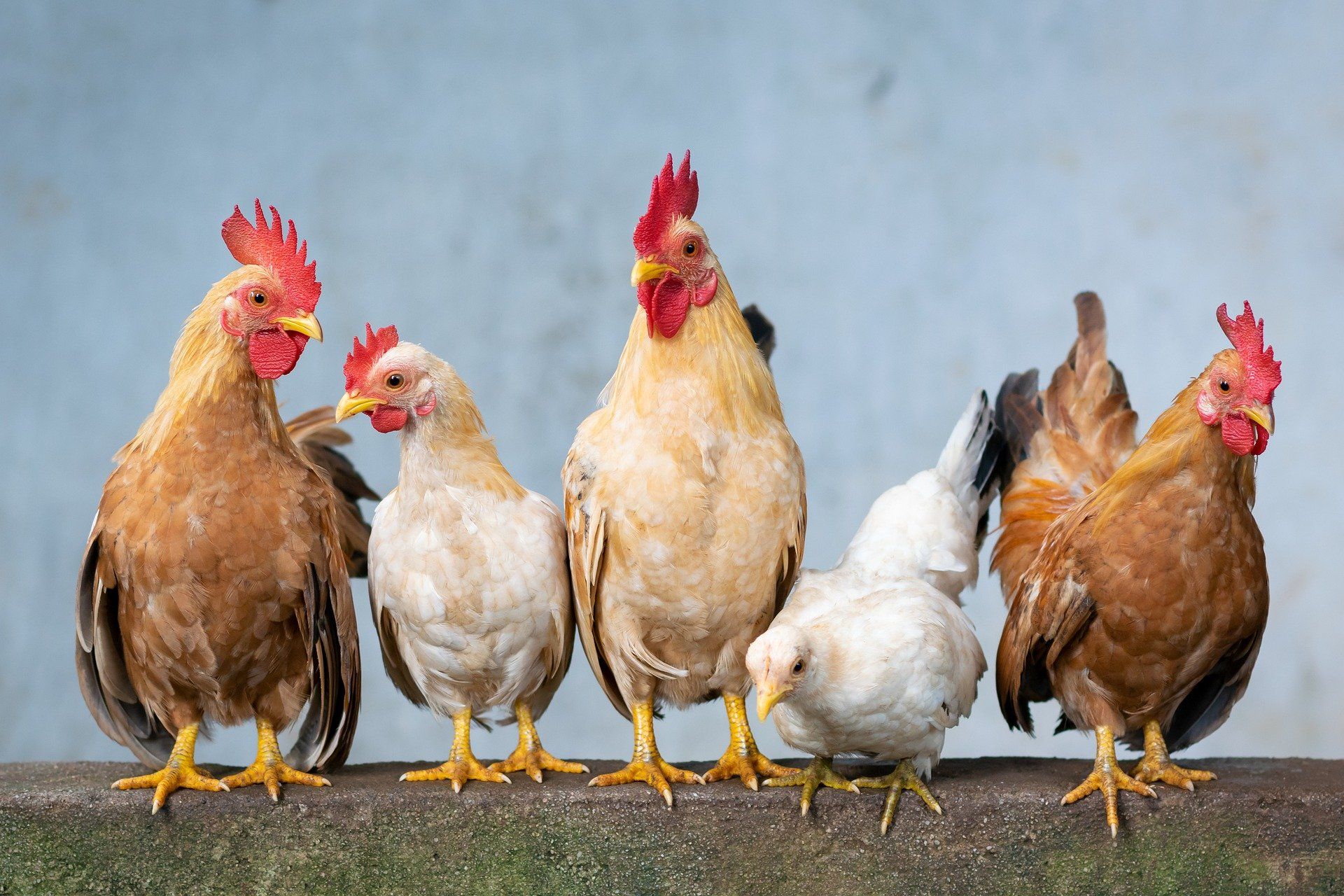 Nature | The Environment Agency has published a report on the state of the urban environment. The findings draw attention to issues of environmental justice, such as unequal access to green spaces and good air quality. At the report's launch, Environment Agency chief James Bevan stressed the need for focusing on societal injustice while tackling environmental issues: "This means paying better attention to fixing environmental problems where poorer urban communities live – because those problems tend to be worse and more harmful," he said. Judy Ling Wong CBE, UK director of the Black Environment Network, said the report showed that the Environment Agency was "really listening".
---
Science
Colonialism | A paper in the journal IBIS highlights efforts from around the world to change common names of birds where these are now considered to be culturally inappropriate, particularly in regions with a history of colonialism. McCown's Longspur, for example, was named after a European man from the nineteenth century who led missions persecuting indigenous peoples in North America. The authors argue that grappling with this issue can help to make the field of ornithology more diverse and inclusive.
Rewilding | The journal PLOS One has published a collection of papers highlighting success stories and best practices in rewilding and environmental restoration across the globe, including a recent paper on passive rewilding in English woodlands, covered by a recent Inkcap Journal digest. A new editorial gathers together some of the lessons from the papers, which span a variety of approaches "from removing anthropogenic disturbance and allowing the ecosystem to regenerate naturally...to intensive interventions with ongoing management." All case studies can be found in the editorial's list of references.
Eagles | A study of golden eagles in Scotland, in the journal IBIS, has found that wind turbines are not only a direct threat to the lives of these birds through collisions, but that they also indirectly reduce the available habitat – the tagged eagles were eight times less likely to fly near turbines while the blades were rotating than when they were switched off. The researchers suggested that the eagles behave in this way because they associate rotating turbines with their "super predator": humans. The Telegraph reported on the study.
---
Driftwood
Rivers | There has been a smattering of interesting features on rivers this week. In the Guardian, George Monbiot – whose documentary Rivercide aired last week – excoriates local councils for their failure to keep track of industrial livestock units and their cumulative impacts upon rivers. In the Times, journalist Emma Duncan turns to the topic of Britain's sewage system, and argues for increasing water bills to secure cleaner rivers. And in the Guardian again, journalist Isabella Kaminski examines the movement to secure for rivers the same rights as people. She writes that, while legal personhood for natural features has been secured in other countries, no such laws have been passed in the UK.
Rewilding | A fascinating article in the Conversation describes the results of a 60-year-old experiment to see what happens when a patch of land is left to nature – a "rewilding study before the term existed", writes Richard Broughton, one of the ecologists involved in the project. Over time, the land has progressed from farmland to scrub to closed canopy forest. The experiment is clearly relevant to the government's tree-planting targets. In other rewilding news, the Times has a feature on Isabella Tree's battle to save Knepp from a huge housing development that she says would threaten the success of the rewilding project.
Farming | We found two features this week on farmers who are doing things differently. Wales 247 has an in-depth profile on Pembrokeshire farmer Jayne Richards, and how she balances food production with nature conservation. "If farms like ours weren't here, it would not just be the land and wildlife that would suffer. The infrastructure of the countryside depends on agricultural businesses," she says. "We feel very connected to the land; it's an extension of our home and we care what happens to it." The Courier looks at the rewilding efforts of a lavender farm in Fife.
Further reading:
---
Happy days
Gannets | The Scotsman has a feature on Bass Rock, a tiny island off the east coast of Scotland that acts as a sanctuary for hundreds of thousands of gannets – the largest single rock colony of northern gannets on the planet. The photographs illustrate the astonishing number of birds crammed onto this remote volcanic lump.
---
Inkcap is 100% reader-funded. If you value independent environmental journalism, please consider supporting Inkcap by becoming a paid subscriber.
Subscribe to our newsletter
Members receive our premium weekly digest of nature news from across Britain.
Comments
Sign in or become a Inkcap Journal member to join the conversation.
Just enter your email below to get a log in link.
---