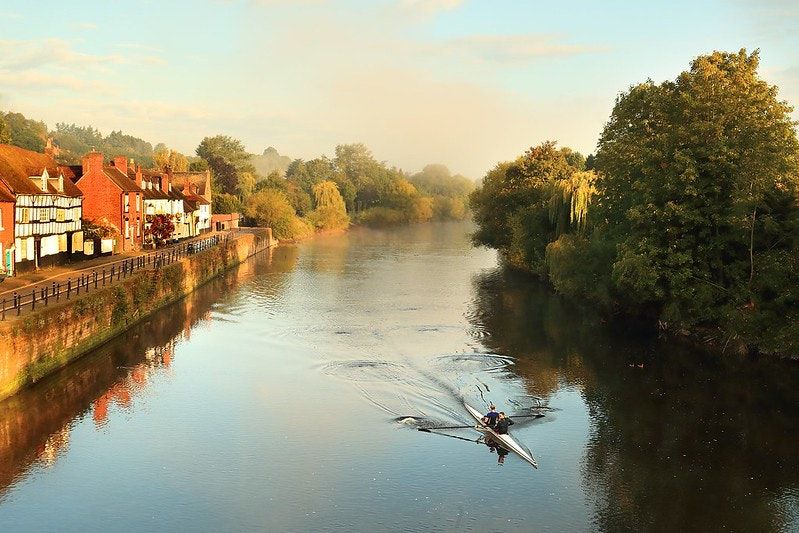 River Bill & Glitter Litter
The latest news on nature and conservation in the UK.
National news
Rivers | Philip Dunne, a Conservative MP and chair of the Environmental Audit Committee, has tabled a bill tackling river pollution, reports the Telegraph. The legislation was drawn up in consultation with NGOs including the Rivers Trust and the Wildlife Trusts. It demands that water companies set out their plants to progressively reduce their reliance on combined sewer overflows, a system which results in unprocessed sewage being released into waterways. Dunne has written about the bill at Conservative Home. "It is frankly shocking that, in the 21st century, 40 percent of all our rivers in England and Wales are polluted with human sewage, now threatening our own health as well as the aquatic species who live in them," he says.
Politics | It has been a busy week in Westminster. First, MPs rejected a Lords amendment to the Agriculture Bill that would have required imported food to meet the same legal standards as food produced in the UK after the end of the Brexit transition period. Campaigners are concerned that this will lead to a "race to the bottom" in environmental practices. "Farmers won't be able to compete if they are rearing their products to higher ethical standards than their foreign counterparts," according to one Times columnist. The government also rejected a series of amendments to the fisheries bill, reports the Guardian, including one that would have maintained sustainable fishing quotas and another aimed at banning supertrawlers from marine protected areas (MPAs). A separate Guardian investigation found that some 97% of these MPAs are currently being dredged and bottom trawled.
Grouse | The RSPB has announced the long awaited outcome of its review of gamebird shooting. In short, it says that self-regulation by the shooting community has failed, and that there needs to be an introduction of a licensing system, setting minimum environmental standards for driven grouse shooting. It is also seeking a reduction in the number of gamebirds released into the countryside. "If effective reform isn't achieved within five years our trustees are clear that we will pursue a ban," said Martin Harper, the RSPB's director of conservation. The Times has covered the story, while the Guardian has also published an editorial on the topic.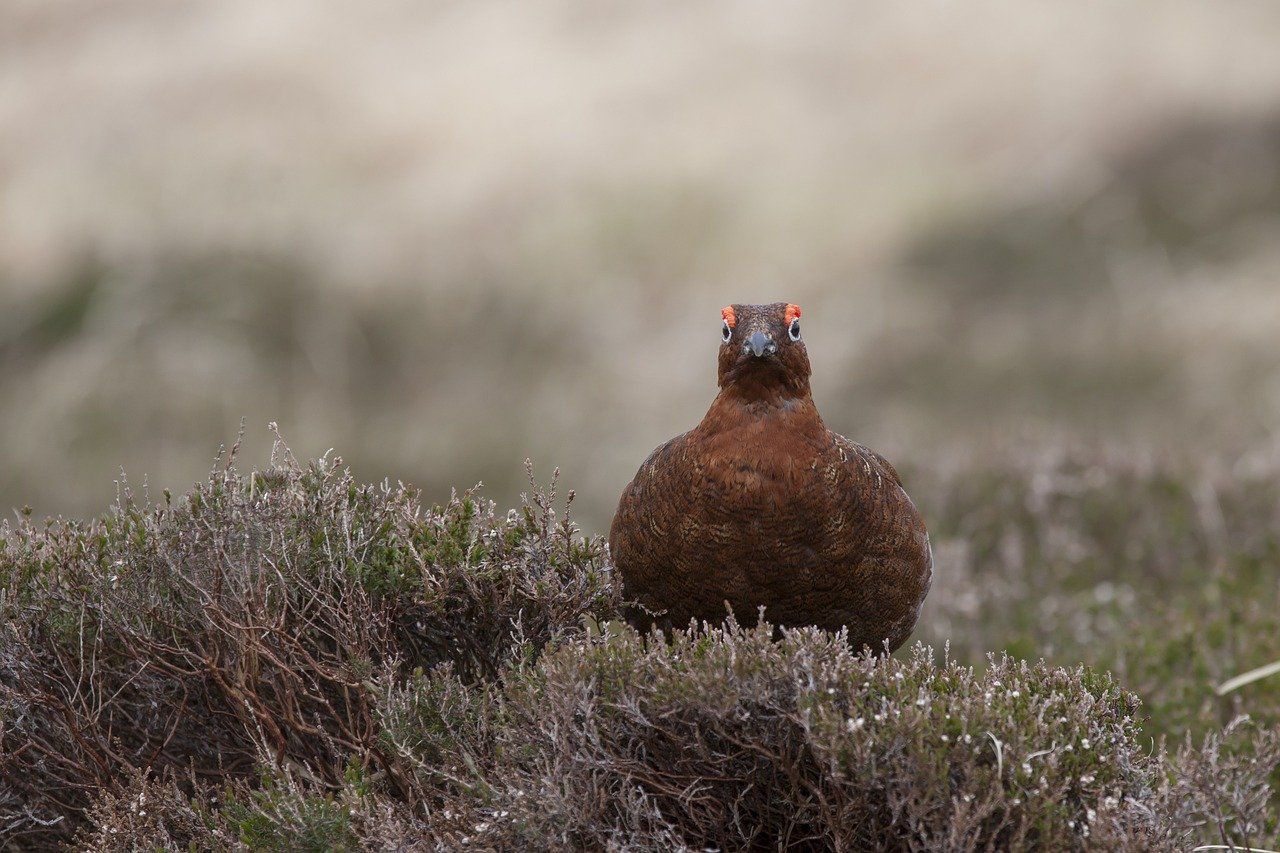 In other news:
---
Across the country
Bristol | A plan to plant more than a thousand trees in a park next to the Bristol Channel has been scrapped after residents objected to the loss of their local green space, reports the Bristol Post. The planting was part of North Somerset Council's "rewilding" scheme, which includes 26 hectares of tree planting. "I support mixed rewilding, but not rewilding limited to planting trees without regard to the existing use and amenity of each site," said one of the local councillors, who opposed the scheme. "It undermines public health objectives of enabling people, including the elderly and infirm, to exercise near their homes during the pandemic."
Somerset | Housing developments in Somerset are being delayed because of a landmark ruling from the European Court of Justice, which means all proposals need to be checked for whether they drive up pollutants going into watercourses, reports the BBC. Natural England has highlighted the impact on the Somerset Levels and Moors in particular, where phosphate levels are already high. During a planning committee meeting last week, a decision over the construction of 76 homes was delayed due to the case.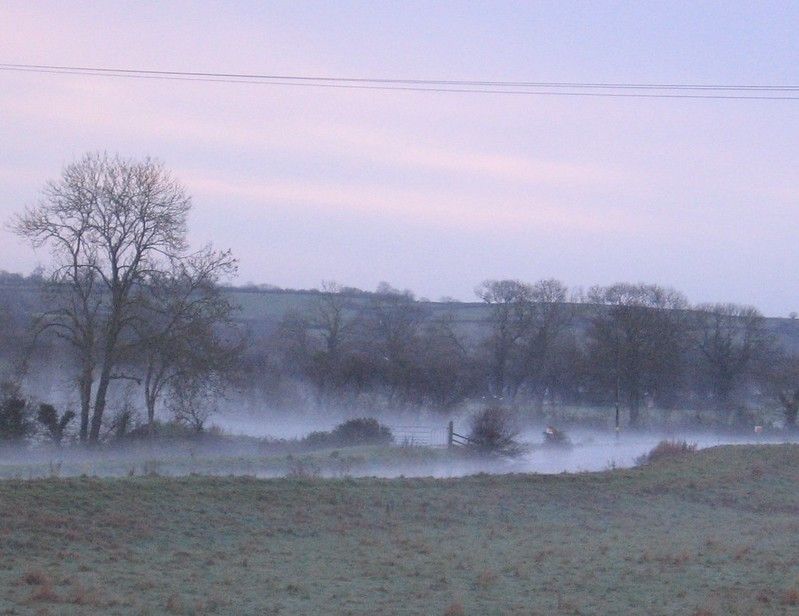 Lancaster | An area of woodland in Lancaster has been saved from the chop following a campaign by locals. Freeman's Wood was under threat from a planning application to build 250 houses on the site, but that application has now been withdrawn, reports the Lancashire Post. It is the final victory in what campaigners say has been a long journey to protect the woodland. "This has been a huge community effort and shows what can be achieved by local people working together to protect their important green spaces," said one campaigner.
Elsewhere:
---
Reports
Farming | The government has published some interesting updates on its new Environmental Land Management scheme, which will form the cornerstone of post-Brexit agricultural policy. The new scheme means that farmers will be provided with "public money for public goods", replacing the EU subsidy system. The government is running a series of trials to test the practicalities of this scheme, and has just released its first quarterly report into what it has learned so far. It has also published a brief outline of its activities here. The scheme will be fully rolled out in 2024.
Wellbeing | A survey by NatureScot reveals that people's engagement with nature continued to increase over the summer, even as lockdown measures eased. The results showed that, during the August to September period, 80 percent of Scottish adults visited the outdoors at least once a week, compared to 74 percent between March and May. The numbers are also higher compared to the same period in 2019. The research found that mental and physical wellbeing continued to motivate people to get outdoors, and 70 percent of people indicated that their trips had helped them to relax and unwind.
Biodiversity | The government has released its Biodiversity Indicators for 2020, a revealing annual snapshot into the state of nature in the UK. This is the 13th edition to date. The RSPB's principle conservation scientist, Mark Eaton, has a useful rundown of the main findings, highlighting in particular the shocking statistic that public sector investment in biodiversity conservation has fallen by 33% in the last five years. "There are premier league football teams with higher budgets than the combined spend of the UK and devolved governments on biodiversity in the UK," he writes.
---
Science
Glitter | As if 2020 couldn't get any worse, scientists have now confirmed that glitter is harming rivers and lakes. Their findings apply to both regular and biodegradable varieties. While scientists have long been concerned about the impact of microplastics in glitter, the scientists say that they are the first to show the direct impacts, with laboratory tests showing that it affected the growth of pond plants and algae. The study was covered widely, but I think the Telegraph's Emma Gatten said it best:
Raptors | Amid the regular and dismaying reports of raptors being killed on grouse moors, a new paper in Ibis provides a useful overview and assessment of the overall impact of persecution on raptor populations. Population declines on grouse moors have been "widely evident in Hen Harrier, Peregrine Falcon and Golden Eagle populations and in more restricted areas also in Northern Goshawk and Red Kite populations, in all of which illegal killing has been sufficient to affect numbers over wider areas," the author writes. He has also blogged about the paper for the British Ornithologists' Union.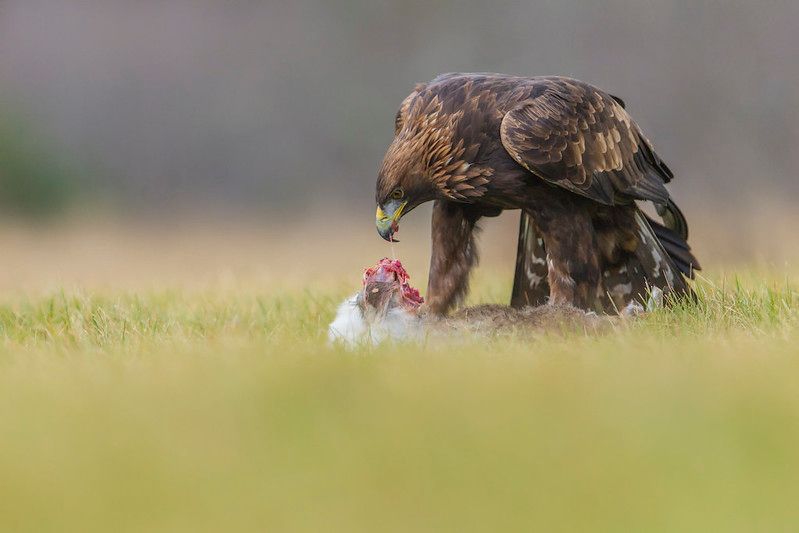 Crayfish | Trapping is an ineffective way of controlling numbers of signal crayfish, an invasive species that is wiping out other species across Europe, including Britain's native white-clawed crayfish, according to a paper in the Journal of Applied Ecology. "While celebrity chefs and conservation charities have, with good intentions, promoted trapping and foraging as a way to control American signal crayfish, our research shows trapping to be ineffective. We are also concerned that trapping risks spreading the fungal pathogen, called crayfish plague, which is lethal to native European crayfish," wrote the co-author in a blog for the British Ecological Society.
---
Driftwood
Speeches | There have been speeches this week by both James Bevan and Emma Howard Boyd, respectively the chief executive and chair of the Environment Agency. Both focus on the threat of climate change, with Bevan looking at the risk to flood defences in light of more extreme weather, and Boyd talking about what it means to adapt to 4C of global warming. "We will work with anyone and everyone – even the beavers – to identify the best combination of measures to tackle unique risks in specific places," she said.
Rewilding | This is an excellent feature on Martin White, a man who devoted his life to unsanctioned reintroductions of butterflies to areas of England. It's a compelling and thought-provoking article on what it means to conserve biodiversity when efforts to date have failed to reverse its decline. It has certainly evoked a strong reaction from readers online, many of whom fear that his reintroductions may have damaged more careful attempts at restoration, a criticism that is also explored in the piece. White died earlier this week after a fight with cancer.
Birding | The Times has a feature on Flock Together, a birdwatching group for people of colour based in London, interviewing its founder Nadeem Perera about his passion for birds and what inspired him to set up the group. It all began when Perera began commenting on the Instagram account of another birdwatcher, Ollie Olanipekun. "When I first saw the posts on my photos I thought they were going to be from some middle-aged white guy in the Lake District," recalls Olanipekun. "When I saw Nadeem's face, I thought, 'No way, this is crazy.'" The group was also recently profiled in Vogue.
Further reading:
---
Happy days
Fungi | For my birthday a couple of weeks ago, my partner bought me a copy of Entangled Life by Merlin Sheldrake. I haven't got around to reading it yet, so this is a good stop-gap: a short piece by the author himself in the Guardian, looking at the marvels of fungi and the need to speed up conservation efforts for these remarkable and mysterious networks. "These fungi are a more fundamental part of planthood than leaves, flowers, fruit or even roots, and lie at the base of the food webs that support much of life on Earth," he writes.
---
Image credits: Tony Armstrong-Sly, Adrian Kirby, Kim Wall, Steve McLaren
Subscribe to our newsletter
Members receive our premium weekly digest of nature news from across Britain.
Comments
Sign in or become a Inkcap Journal member to join the conversation.
Just enter your email below to get a log in link.
---