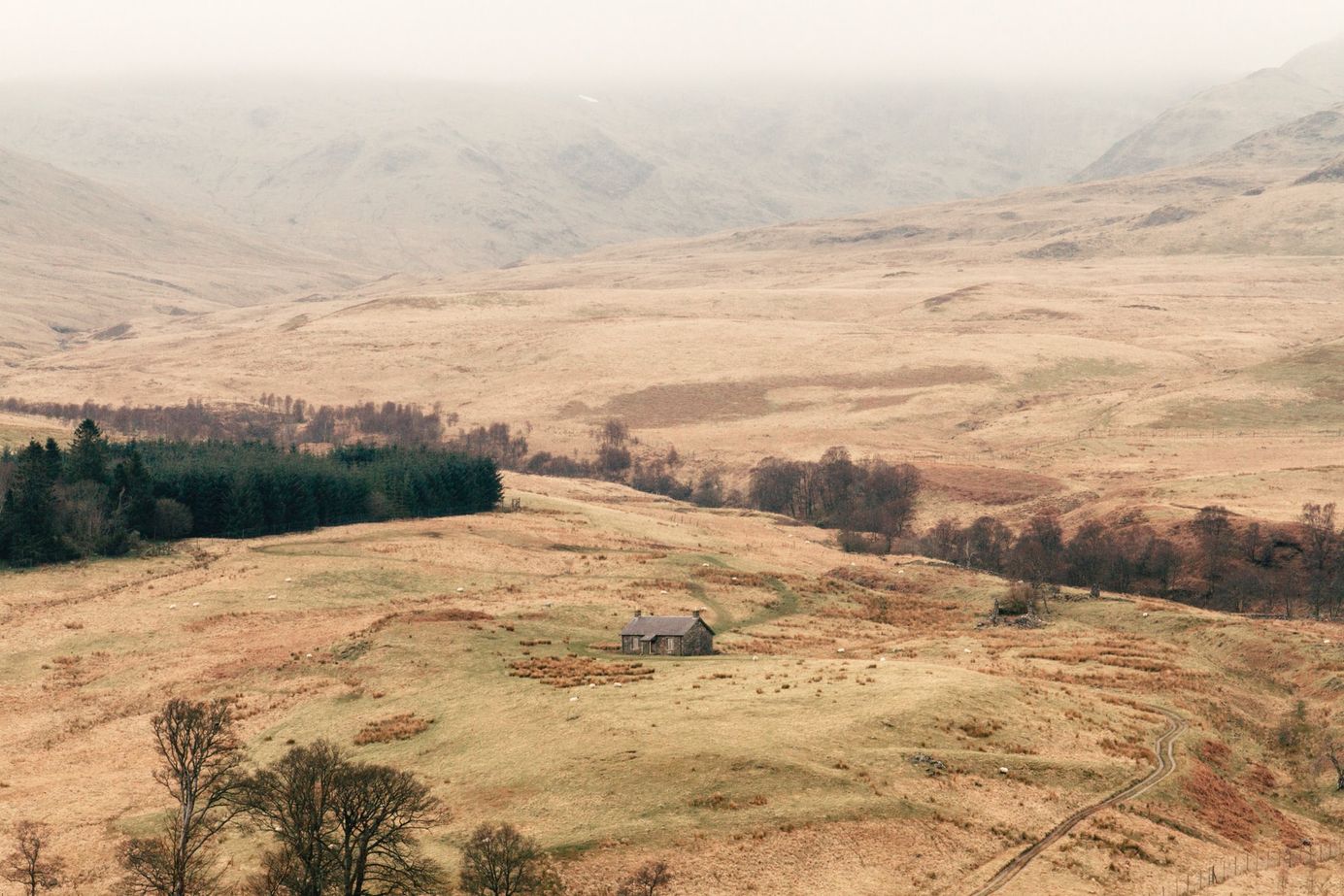 Rewilding Surge & Common Land
The latest news on nature and conservation in Britain.
To receive our digest of the week's nature news in your inbox every Friday, sign up here. A monthly donation helps to support our journalism.
---
National news
Rewilding | The charity Heal Rewilding has received a £3m loan from the Direct Line Group, an insurance company, which it will use to buy land for rewilding in the south of England, bringing forward the purchase by a year. Their second site will be in the north of England, and their eventual aim is to have a rewilding area in every county. In related news, the rural property consultancy Galbraith has said that demand for land to rewild is boosting the Scottish property market. Average prices are increasing, with significant premiums being paid for hill farms and planting land, reports Farming UK.
Water | Southern Water has appeared in court for sentencing, after pleading guilty in March last year to discharging enormous volumes of raw sewage into protected coastal waters, reports the Guardian. More than 50 incidents took place over a six-year period; the crimes were discovered after an investigation was launched in response to elevated fecal matter in the Swale, reports the Independent. Employees attempted to hide the evidence by locking it in cupboards, according to the Telegraph. A lawyer for the Environment Agency said it was the "worst case" in the Agency's history, and that the sewage discharges happened because "it was a far cheaper alternative than to properly treat it." The hearing is expected to last several days.
Habitats | The Wildlife Trusts have announced 12 new nature recovery projects designed to store carbon to tackle climate change. These include efforts to improve wetlands, restore peatlands and expand saltmarsh restoration work. The full details of each project are available on the Trusts' website. The work is being funded by the People's Postcode Lottery. The news was covered by the BBC and the Guardian. The government also announced a new grant scheme for those looking to restore peatlands, stressing that it was "not work for the faint-hearted" due to the complexity of carrying out landscape-scale projects.
In other news:
---
Across the country
Norfolk | Council leaders in Norfolk want to add 188 new roadside nature reserves to the county, in addition to the 112 that already exist, reports the Eastern Daily Press. The proposal, alongside a new road verge management policy, will be put before a committee next week. The committee's chairman, Barry Stone, said: "These plans are designed to help make our roadsides a real pollinator paradise." The leader of the opposition Labour group said that the council needed to distinguish "between cuts to services to save money and genuine efforts to improve the environment." For more information on council road verge management, check out our recent investigation.
South Downs | The South Downs National Park has launched a £100m funding drive to create a new 'renaturing' area twice the size of Southampton, reports the BBC. If successful, this would mean that 33% of the national park was managed with nature in mind, according to ITV. According to Andrew Lee, an ecologist who heads the park's countryside policy, the new area will include hedgerow and village pond restoration, tree planting and new wildflower corridors.
Highlands | Residents of North Sutherland are considering a community buyout of Rosal in Strathnaver, a village that was depopulated between 1814 and 1818 as part of the Highland Clearances, with tenants evicted to make way for sheep farming. The Scotsman reports that forest crofts are one of the uses being considered for the site. "I think people see the forests as not being used by local people," said Tim Curtis, of the North Sutherland Community Forest Trust. "Forest crofts is an idea that has been developed since the early 2000s. You might use them to grow berries, to grow withies for making baskets."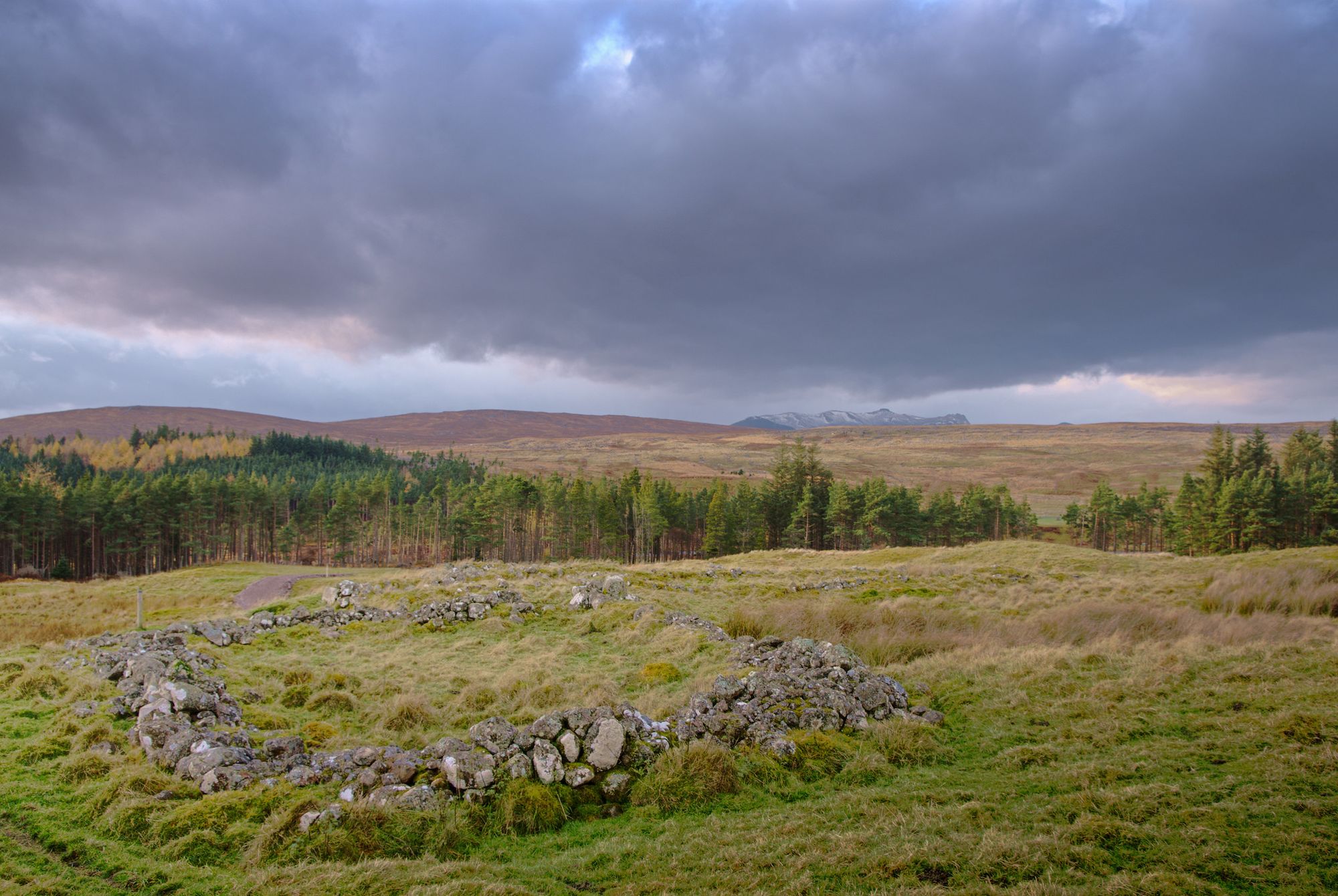 Elsewhere:
---
Reports
Commons | The Norfolk Wildlife Trust has published a "vision and feasibility study" on the potential for creating areas of new common land – both in Norfolk and further afield. The report covers the definition of common land, the legislation that exists to protect it, and its value to wildlife. "New commons could echo historical landscape features and potentially include common rights for local residents that link people with the land itself, provide open space for health and wellbeing and facilitate management for biodiversity," according to the report.
Biodiversity | Natural England has launched its Biodiversity 3.0 metric, which is less dystopian than it sounds. It's actually a collection of tools to help developers measure biodiversity net-gain, and ensure that new developments are "nature positive", according to a government press release. Environment minister Rebecca Pow said that the tools would "help facilitate investment in nature's recovery through clean and green growth that brings nature to people's doorstep." The calculation tool and user guide are available here.
Farming | The government has released the third in a series of reports outlining its findings from its Tests and Trials of the new environmental land management schemes, aimed at nature recovery and more sustainable farming. This report emphasises the value of land management plans. Natural England also published a report on 'Farmer Clusters' – that is, its effort to bring farmers together to work together to create larger scale environmental benefits.
---
Science
Trees | Planting trees on agricultural land will boost rainfall across Europe, according to a study in Nature Geoscience. Under a "realistic reforestation scenario", summer precipitation is estimated to increase by 7.6% on average. This could help to offset the reduced rainfall that will be caused by climate change. The BBC covers the story.
Wellbeing | Community woodlands in Scotland provided significant benefits during the pandemic, according to a paper published in the Scottish Geographical Journal. The researchers carried out a number of interviews before and after the first lockdown. "Findings suggest community woodlands are highly valued for providing opportunities to exercise and connect with nature but also provide a range of other social, communal and symbolic benefits," the authors write.
Toads | A study in Biological Conservation reveals that, despite intensive conservation efforts, the Natterjack toad is still declining in Ireland. Egg string production (the toad equivalent of frogspawn) declined by 23% over a 14-year period and, while 22 of 100 artificial ponds had been colonised, these accounted for less than 10% of the eggs laid.
---
Driftwood
Music | Classical Music magazine has made a list of six pieces inspired by the natural world. It includes Jean-Philippe Rameau's witty portrait of a hen, Messiaen's imitations of birdsong and, of course, Beethoven's wonderful Pastoral symphony. The article is by the Norwegian composer Rolf Wallin, who "works with nature, fractals and mathematics in his music".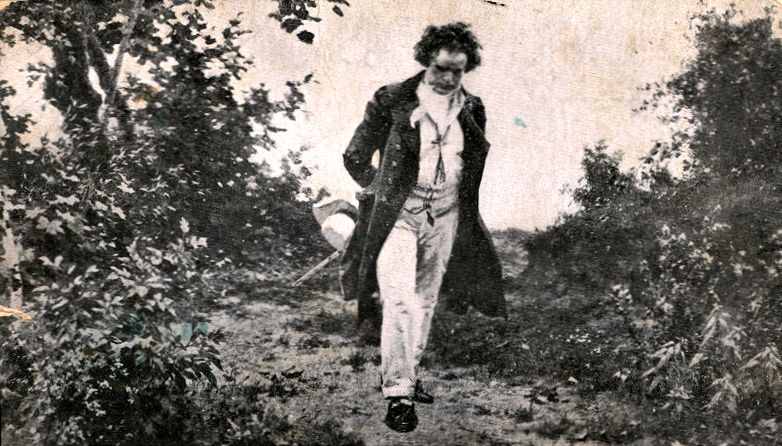 Farming | One tends to hear a lot of third-hand information on what Welsh sheep farmers think of rewilding, but rarely does this information come directly from the farmers themselves. In Farming UK, Montgomery farmer Carwyn Jones gives his opinion: "The big word is rewilding, which sounds good on paper. But if we took all the livestock away from here, I don't want to imagine what this landscape would look like," he says. Nonetheless, he stresses that he is taking the conservationists' approach through reduced grazing, and that "biodiversity has gone through the roof".
Horticulture | What can we learn from the history of horticulture? Lots of things, according to Horticulture Week. This list covers the pharmaceutical benefits of herbs, the value of nature in supporting wellbeing, and the cyclical nature of plant crazes. These various lessons from the past all have implications for the modern world, the feature concludes.
Further reading:
---
Happy days
Darkness | This photo series of trees at nighttime is eerily wonderful. Taken over the course of three years, the photographer Jasper Goodall considers them to be "more akin to fairytale than documentary". The scenes are lit as though in a studio, giving them a rather uncanny feel.
---
Inkcap is 100% reader-funded. If you value independent environmental journalism, please consider supporting Inkcap by becoming a paid subscriber.
Subscribe to our newsletter
Members receive our premium weekly digest of nature news from across Britain.
Comments
Sign in or become a Inkcap Journal member to join the conversation.
Just enter your email below to get a log in link.
---