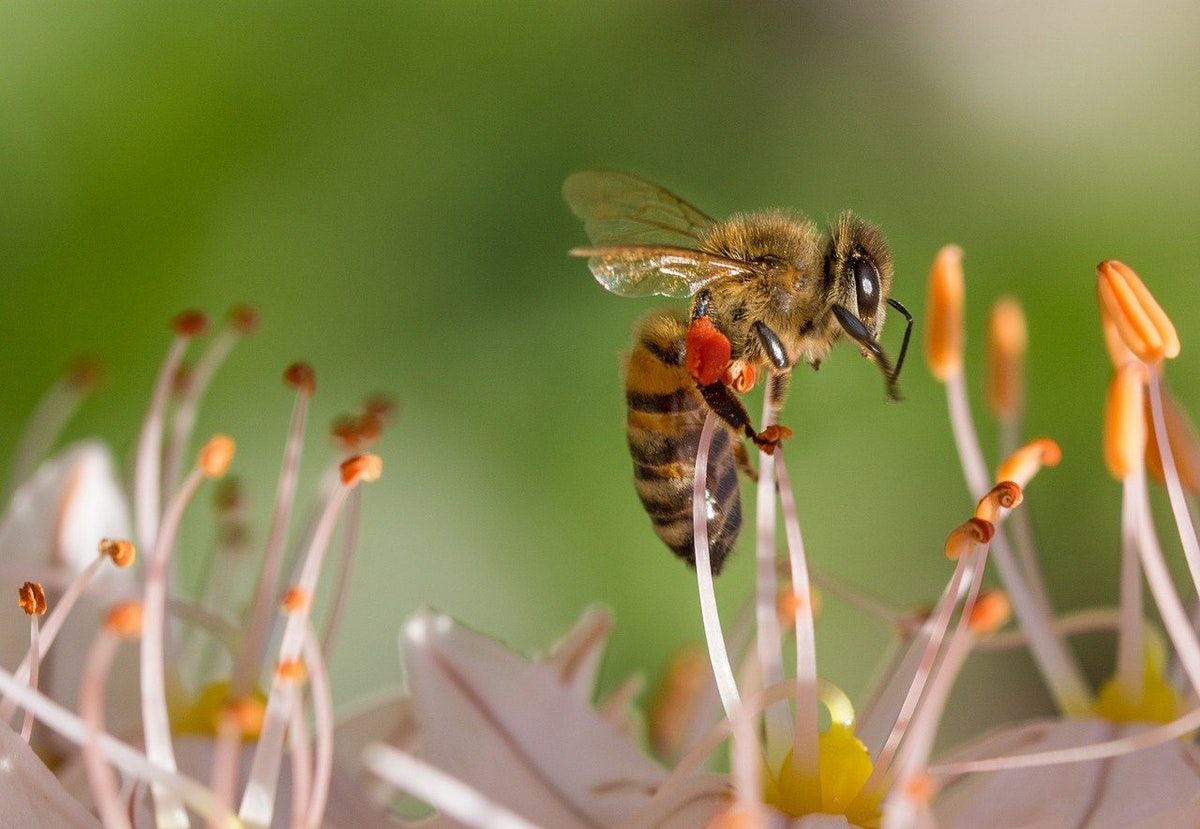 Pesticide Problems & Rural Reform
The latest news on nature and conservation in the UK.
National news
Pesticides | The use of neonicotinoids – a pesticide harmful to bees – has been one of the highest profile environmental issues in recent weeks, after it was revealed that the NFU was lobbying the government for their emergency use on sugar beet in response to beet yellows virus, which has been damaging these crops. The government has now granted permission for this to go ahead, despite backing an EU-wide ban in 2018. There's more context on this story in this Inkcap digest from December. The decision to allow the use of these pesticides was covered widely by the media, including stories in the Telegraph, the BBC and the Guardian; the controversy even caught the attention of Greta Thunberg, reports the Independent. I have rounded up more reactions below.
Finance | Boris Johnson has announced that the UK will commit at least £3 billion to nature and biodiversity over the next five years, reports the BBC. This is not new money; it will be allocated from the government's £11.6bn fund devoted to international climate finance. It will support overseas projects that use nature to reduce emissions and protect communities from climate change.
Farming | More than 4,000 hectares of wildlife habitat have been created and protected on farmland, thanks to a partnership between Jordans Cereals, the Wildlife Trusts, the Prince's Countryside Trust, and sustainable farming charity LEAF. This includes 692 hectares of woodland, 717 kilometres of hedgerows, and 94 ponds, according to an annual report. The scheme has shown "what can be achieved if we choose to farm in a sustainable way", according to Craig Bennet, head of the Wildlife Trusts. Cornwall Live has published a feature on the scheme.
In other news:
---
Across the country
Kent | The Wildlife Trust in Kent is seeking two rangers to manage its herd of wild bison, which will be released within approximately 200 hectares of woodland near Canterbury. These rangers will be responsible for a variety of tasks, including health checks and monitoring visitor interactions. For a job advert, it has received a lot of media coverage: it is in the Guardian, the Telegraph and the Independent.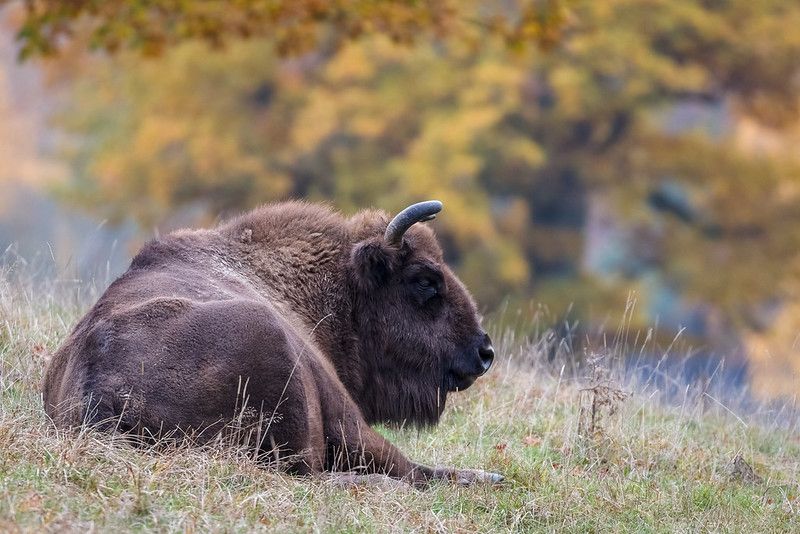 East Lothian | A retired businessman, Bob Jamieson, has revealed a proposal for an international Formula One race course at Musselburgh Lagoons, near Edinburgh. The land is currently earmarked to become a wildlife haven by the local council, but Jamieson said this would be a "wasted opportunity" and that "it is scandalous that this valuable site will not generate any local income from birdwatchers, butterflies and seagulls," reports the East Lothian Courier. The proposal also includes an ice-rink, gym and speedway venue. Thousands of people have objected to the plans, according to the Edinburgh News. The Times also covers the story.
Suffolk | Plans for a 200,000-bird chicken farm have been rejected in Thorndon, reports the East Anglian Daily Times. This decision was made on the grounds that the new facility would stink. The original application that was submitted by Castle Hill Chicken Ltd said: "Arable farming is not a great income on its own, nowadays an 800-acre farm is relatively small compared with larger, more industrial outfits. The modern poultry sheds proposed will allow for longevity and for farming to continue within the family."
Elsewhere:
---
Reports
Rural | The think-tank Reform Scotland has released a new report, Land of Opportunity, proposing a new land use strategy for Scotland, now that the UK is no longer bound by the Common Agricultural Policy. This includes "a more balanced and environmentally sustainable use of Scotland's natural resources" and "a better balance in our ecosystem so that it simultaneously provides services such as food while protecting wildlife and the natural environment."
Oceans | Restoring the UK's oceans could bring benefits worth at least £50bn by 2050 and could create up to 100,000 jobs, according to a new report by WWF and Sky Ocean Rescue. This recovery would include restoring lost coastal ecosystems, fully protecting a third of UK seas, making fisheries nature and climate positive, and supporting net-zero climate action – a set of activities that would cost around £38bn to implement. The Times and the Press Association cover the findings.
Eagles | NatureScot has released a review of its White-Tailed Eagle Action Plan, which includes new recommendations to help farmers and crofters deal with the impacts of sea eagles on their livestock (these are on page 11 of the report). "New ideas on improving habitat to support natural prey species will be explored. The scheme may also include licenced activities to reduce serious agricultural damage in situations where all other options have been unsuccessful," according to a statement from the Sea Eagle National Stakeholder Panel.
---
Science
Waders | Generally (and reassuringly), RSPB reserves have had a positive impact on wet grassland wader populations in the UK, according to a new study. The researchers compared population trends between 1994 and 2018 for five bird species, and compared the outcomes for the reserves against what they predicted would have happened in different scenarios. In all cases but one – the yellow wagtail – populations were an improvement on the counterfactual, though it should be noted that, in the case of the curlew, numbers still declined overall.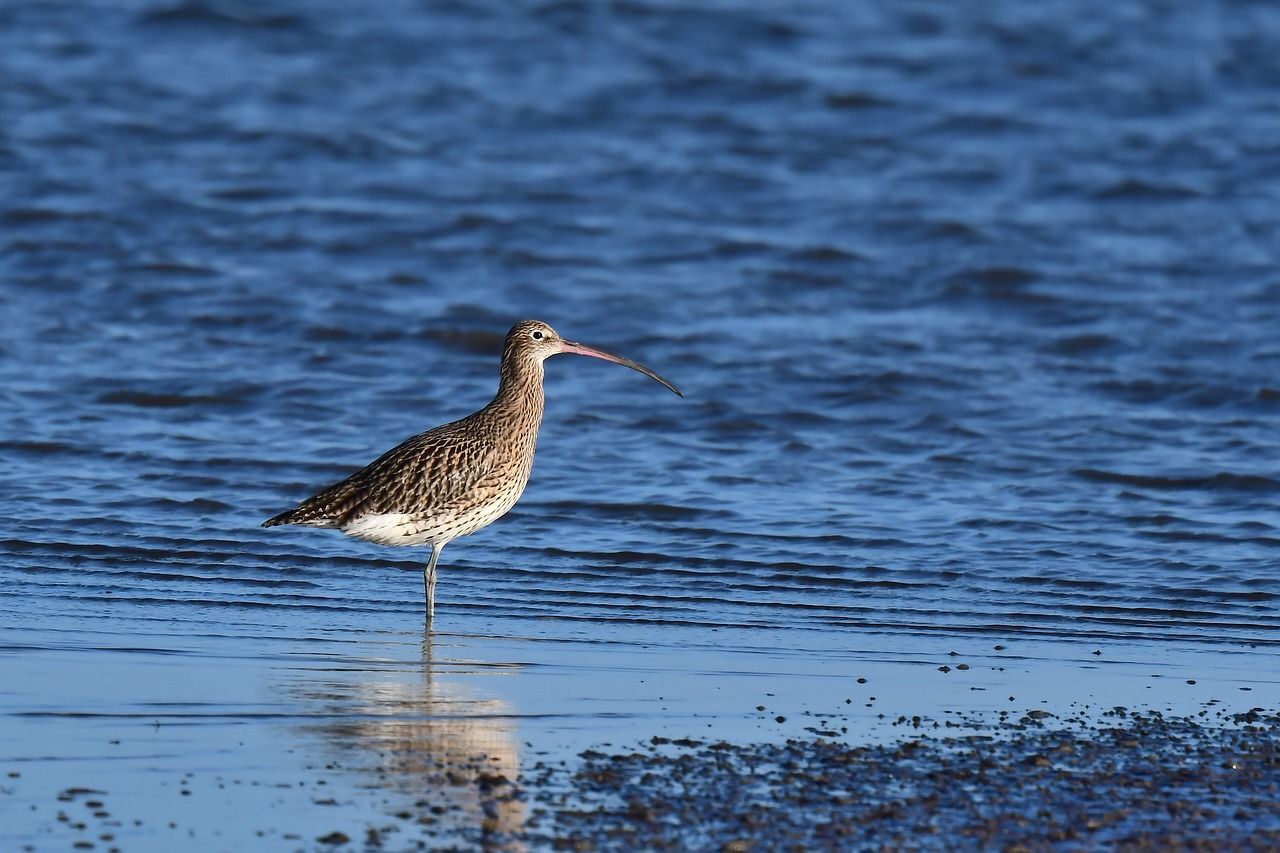 Porpoises | Long-lived industrial pollutants, which were phased out decades ago, are still having a detrimental impact on porpoises living off the coast of the UK, according to a new study. Scientists say that harbour porpoises exposed to polychlorinated byphenyls had shrunken testicles, which could have an impact on reproductive success. The BBC and the Independent covered the findings.
Tipping points | A new commentary in Climate Policy looks at the role of "tipping points" among human societies, "in which a small perturbation transforms a system". It's a phenomenon that could accelerate progress in tackling climate change. It's an interesting paper not just for its ideas but its authorship; Simon Sharpe is policy lead for COP26 at the Cabinet Office. The Independent has covered the study.
---
Driftwood
Pesticides | The government's decision to allow the application of neonicotinoids to sugar beet was roundly condemned by NGOs and environmentalists. I'll summarise some of that reaction in bullet points:
Reptiles | A feature in the Guardian about two teenagers attempting to return lost species of frogs and reptiles to the UK received a whole spectrum of responses, ranging from effusive praise to concern over the manner of the reintroductions (summarised in this thread on Twitter). The teenagers subsequently responded to these concerns in a detailed article, laying out the protocol that they follow at their breeding centre: quarantine, disinfection, treatment, and assessment. "Our project and mission is undoubtedly ambitious, and in the opinion of some, unattainable. However, what will the world of conservation look like if people stay in their comfort zone? There is no doubt that we need to make changes," they write.
Regulations | James Bevan, the chief executive of the Environment Agency, has given a speech on environmental regulation, because "now is a particularly good time to have a debate about its future," he says, referencing the pandemic, Brexit, and the climate emergency. "The ultimate aim of environmental regulation should not be to slow the decline of nature or even just protect it, it should be to enhance it."
Further reading:
---
Happy days
Attenborough | Some clever person has made a hologram of David Attenborough, who will accompany you as you visit sites across the UK, the Guardian reports. It's part of an augmented reality app that will be released alongside the BBC's new series, The Green Planet, next year. Personally, I don't know why they are waiting so long. We all need company right now, and I suspect a holographic Attenborough would do nicely for most of us.
---
Image credits: designerpoint, Petra Güldner, Georg_Wietschorke

Subscribe to our newsletter
Members receive our premium weekly digest of nature news from across Britain.
Comments
Sign in or become a Inkcap Journal member to join the conversation.
Just enter your email below to get a log in link.
---