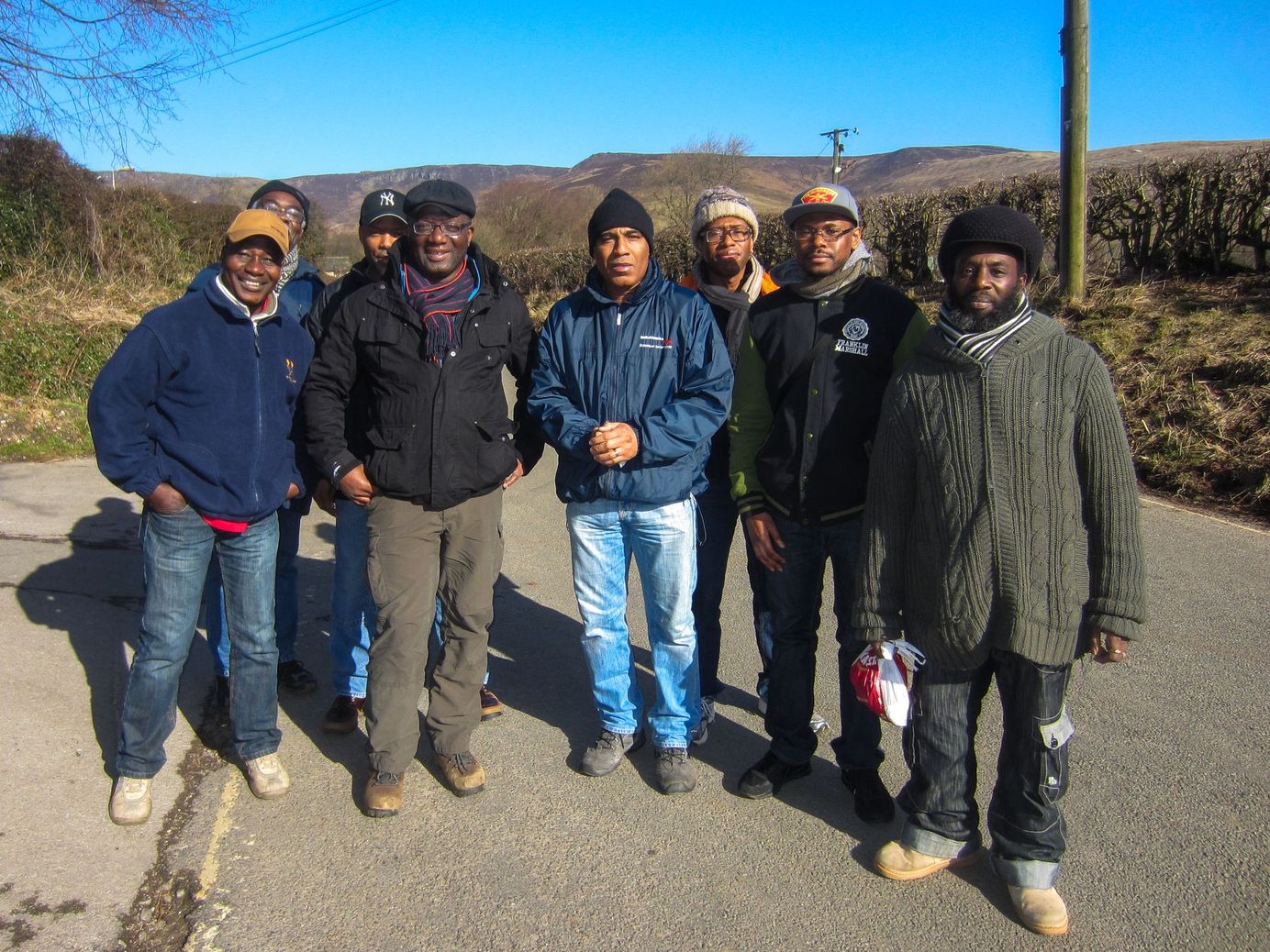 'Our hikes were a political statement': The Sheffield walkers reclaiming 2,000 years of rural history
When Maxwell Ayamba set up a hiking group for middle-aged Black men in 2004, he didn't realise it would be such a revolutionary act.
A few years ago, the Yorkshire rapper Testament asked to join me and the 100 Black Men Walk for Health Group on one of our regular hikes through the Peak District National Park.

It was a foggy morning, yet the walk was quite lovely. We headed up Mam Tor, chatting as we went.
Testament had been commissioned to write a play inspired by the walking group, which I had co-founded with two African-Caribbean friends for middle-aged Black men in Sheffield in 2004. We told him that the purpose of our group was simply to 'walk and talk', for our physical and mental wellbeing.
This was in 2017, and we had not yet realised that our hikes were a political statement – an assertion of our right to roam the English countryside, as our ancestors did before us.
The play, Black Men Walking, was staged at theatres across the UK in 2018-19. It told the story of three Black men who, crossing the Peaks on a rainy day, encounter two thousand years of Black British history in the shape of the people who have walked those hills before.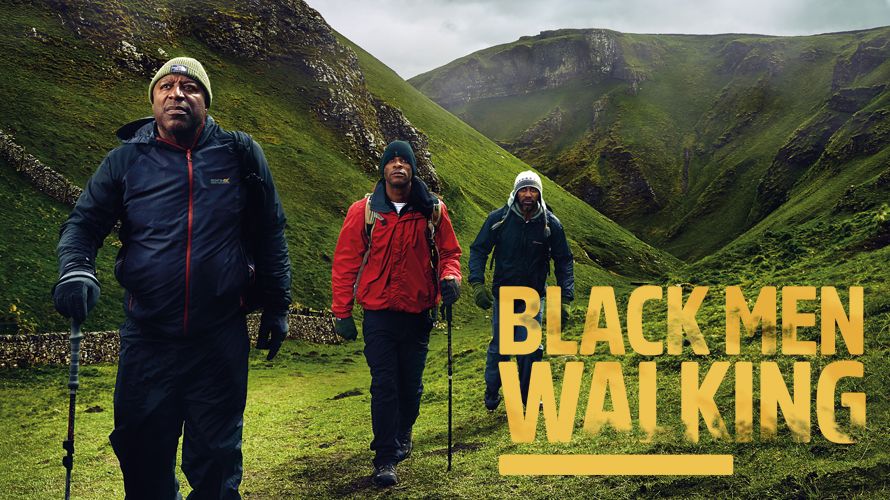 The characters meet the Ivory Bangle Lady, a Roman of Saharan African ancestry who lived in fourth century York. Her skeleton was discovered in 1901; she had been buried with jet and ivory bracelets, earrings, beads, a blue glass jug and a mirror. Her expensive possessions indicate that she was not a slave but a high-ranking woman.
Then there's an encounter with the Roman emperor Septimius Severus, who is said to have marched with his soldiers along a trail near the Lady Cannings Plantation known as the Old Roman Road. He too was from Africa: born in 145 AD in Leptis Magna, a city in what is now Libya, he went on to strengthen Hadrian's Wall and invade Scotland, before falling fatally ill and dying in York in 211.
Black Men Walking is a story about the past, but it is also a tale of contemporary racism – of a history that has long been forgotten. Its characters were real people, yet they have been excluded from the narrative. As one of the characters puts it: "Though we are written into the landscape you don't see us. We walked England before the English."
These characters challenge contemporary stereotypes of Black people. Ivory Bangle Lady and Septimius Severus illustrate that not all Africans were enslaved: these were wealthy people with power and authority. And they weren't alone. The play also features John Moore, a Yorkshire businessman, and Pablo Fanque, a Black Victorian showman whose circus productions thrilled nineteenth century audiences for three decades.
In telling these stories, the play passionately questions the clichés Black Britons face today, making the point that most stories have nothing to do with gangs or drugs, but deal with ordinary folk doing ordinary things – and with wealthy, powerful individuals, too.
Despite these tales, many Britons still believe that the presence of Black people on these islands began in 1948, with the arrival of hundreds of men and women from the Caribbean on a ship called the Empire Windrush at Tilbury docks.
This erasure of hundreds of years of Black history continues to feed contemporary rural racism; the British countryside is often perceived as a 'white landscape', predominantly inhabited by white people. Long-established links between rurality and racial purity are at the core of Britain's national identity. The fact that the majority of Black people live in urban areas is used to justify these ideas.
It is time to rewrite these narratives and put our ancestors back into the history of the British countryside.
We need to acknowledge that there were Black Romans and Black Tudors. That there were Black soldiers in World War I and World War II who fought and died alongside their white British counterparts. Our stately homes are filled with the hidden stories of Britain's imperial past, the suffering of Black people obscured by opulent furnishings and grand old gardens.
This work to deconstruct society's notions of our "green and pleasant land" have already begun – although the government and media has been quick to dismiss it as woke culture.
I came from rural Ghana to England in 1996 on a Commonwealth Foundation scholarship to study journalism. Today, I see myself as one of the privileged Black people when it comes to understanding the history and politics of rural Britain. I am the first Black person to be appointed to the board of the Ramblers Association and, in 2016, I set up my own charity to promote wider access to green space.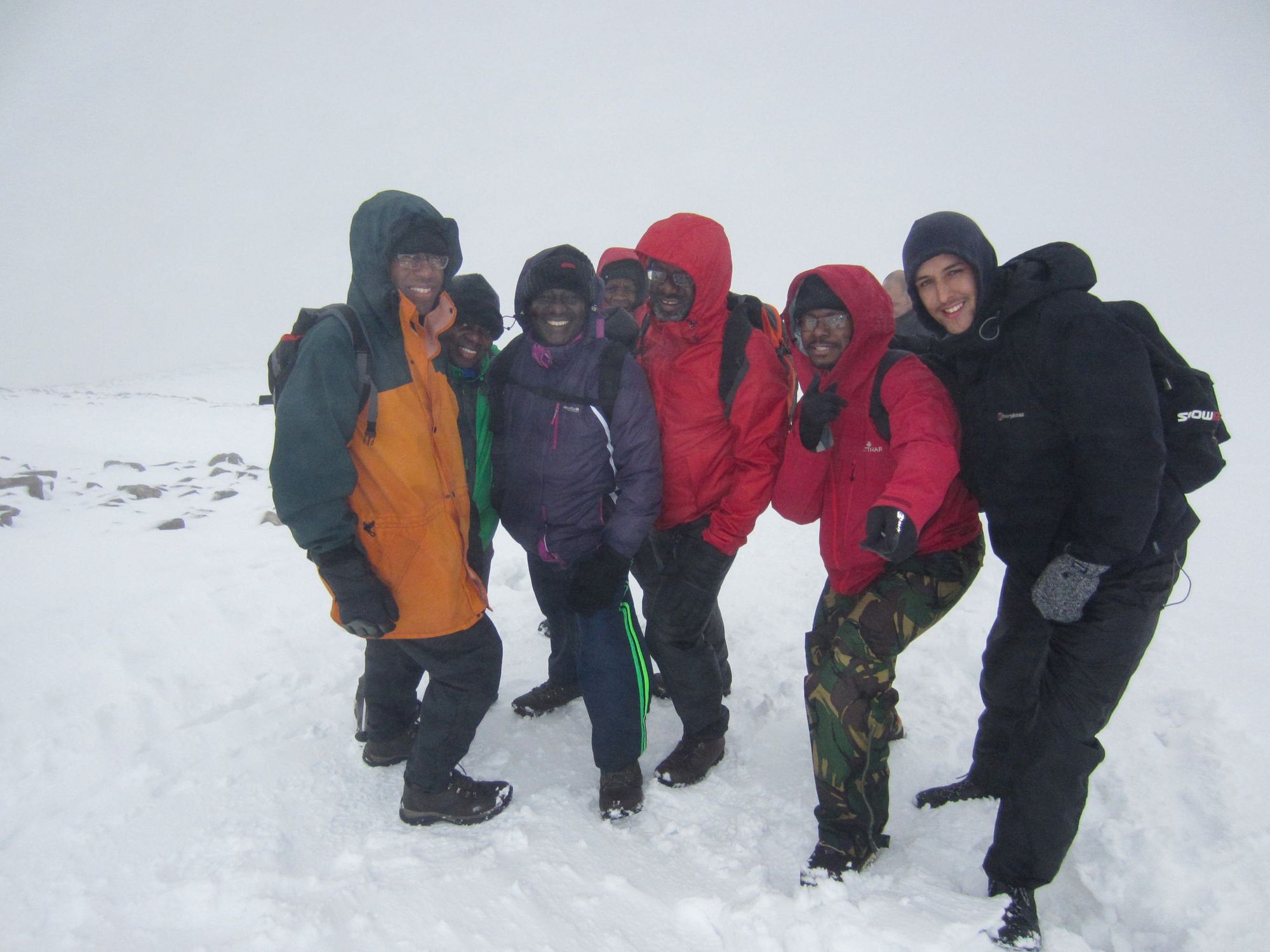 Equal access to land has always been interwoven with race and class – it is an issue of both social justice and human rights. My awareness of this pattern really began in 2006, when I joined the re-enactment of the Kinder Scout Mass Trespass, as part of a documentary on Britain's mountainscapes.
For the first time, I learned the history behind this working class protest against the landowners who had kept them away from accessing the moors. The parallels to the erasure of Black people from rural spaces were obvious.
At the end of World War II, the Labour government advocated for the right-to-roam across England, just as Scotland has today. Yet this proposal never came to pass; it was deemed a step too far by the landowners in the House of Lords, and the expansion of land access was rejected in favour of a National Park plan. Today, English people have a right to roam across just eight percent of the land.
The COVID-19 pandemic has renewed the importance of expanding land access. This needs to encompass not just those who already feel they belong, but the whole of society. The health benefits – both mental and physical – have been amply demonstrated: we could relieve pressure on the NHS by opening a Natural Health Service that gives people from all racial and social backgrounds access to the healing properties of rural landscapes.
However, we also need a deeper decolonisation of the countryside.
It is this vision that drives my current academic research work: for my PhD, I am exploring the lived experiences of people of Black African ancestry in Sheffield and Derbyshire, including how they use and perceive the Peak District National Park. In doing so, I hope to expand the conversation around race and space, further challenging society's notions of identity and belonging within the rural landscape.
Because white privilege has incredible staying power. It's one thing to write and theorize about a people, and another to make a tangible difference to real lives. By undertaking ethnographic research – by getting out there and talking to people – I hope to contribute to policy solutions that lead to real systemic change for Black communities.
It is only this that will break the cycle, creating a countryside in which everyone can truly belong.
---
Inkcap is 100% reader-funded. If you value independent environmental journalism, please consider supporting Inkcap by becoming a paid subscriber.
Subscribe to our newsletter
Members receive our premium weekly digest of nature news from across Britain.
Comments
Sign in or become a Inkcap Journal member to join the conversation.
Just enter your email below to get a log in link.
---