Nature Recovery Network & Wild Exmoor
The latest news on nature and conservation in the UK.
National News
Nature Recovery Network | Natural England has officially launched its Nature Recovery Network, an initiative to restore protected sites and provide at least 500,000 hectares of new wildlife-rich habitat, according to the agency. This is not the first we've heard of this scheme, which was set out in the government's 25 Year Environment Plan. More than 600 organisations will be involved in delivering the initiative, including NGOs, National Parks, businesses, and government departments and agencies. The Independent covers the news, while also pointing out that various nature charities have written to the Chancellor to express concern over the lack of funding for the sector. Separately, Tony Juniper, the chair of Natural England, has backed plans to reintroduce lynx to England, according to the Times.
Gamebirds | From next year, a licence will now be required to release pheasants and red-legged partridges into the countryside after a review by Defra found that the birds – which are released in large numbers to be shot – imperil native wildlife. The decision was made in response to a legal challenge by Wild Justice, the group co-founded by Chris Packham. Licences will only be required if the releases take place within 500 metres of protected areas. The Guardian covered the story, as did the Times (twice, for some reason).
Environment Bill | After a long absence, the Environment Bill has officially resumed its passage through Parliament. The legislation was paused more than 200 days ago due to the coronavirus outbreak, and conservationists had started to get edgy about when it would return. During the break, a number of amendments have been tabled, which will now be considered. The National Trust has a useful blog that explains these amendments and what needs to happen next. The Wildlife Trusts have also spelled out the changes that it hopes to see to the bill before it becomes law, including a headline target to reverse the decline of nature.
In other news:
---
Across the country
Langholm Moor | The Langholm Initiative has succeeded in raising the £3.8 million required to buy more than 5,000 acres of land from Buccleuch Estates in Dumfries and Galloway. The purchase will lead to the creation of the Tarras Valley Nature Reserve, where habitats and ecosystems will be restored with an emphasis on community regeneration and nature-based tourism, reports the Courier. Separately, the Scotsman reports that another sporting estate has come up for sale in the Highlands, on the edge of the Cairngorms National Park, which "presents huge scope for environmental works". It only costs £7.5 million so get in there quick.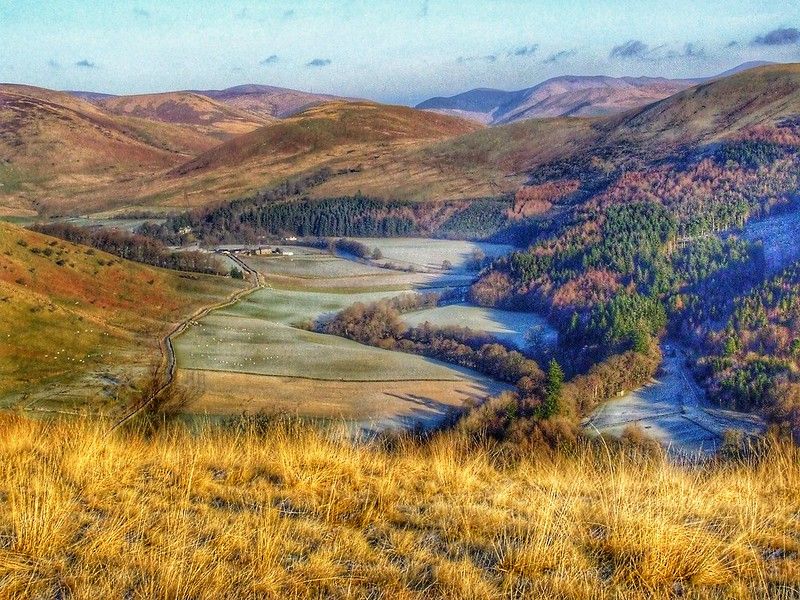 Wester Ross | Conservationists are objecting to plans for a new fish farm in the Wester Ross marine protected area in the Highlands, which was set up to protect wildlife and glacial features from the last Ice Age, reports the BBC. "Allowing this salmon farm to go ahead when it threatens so many of the features which should be safeguarded by the marine protected area would set a worrying precedent," said Sam Collin of the Scottish Wildlife Trust. The Herald also covers the story.
Dundreggan | A project to restore a montane woodland ecosystem in the Scottish Highlands accidentally led to trees being planted on blanket peat bogs, which are valuable for biodiversity and carbon storage in their own right. Trees For Life, which is leading the project, said that the error had happened because of the pandemic, as they had to rely on contractors rather than their usual volunteers, and that they are replanting the trees elsewhere. "This was never our intention, and we have taken rapid action to rectify things while learning some valuable lessons for the future," the organisation wrote in a statement.
Elsewhere:
---
Reports
Exmoor | A new vision for Exmoor National Park has been launched to ensure that at least 75 percent of the park is in a "nature rich condition" by 2050. Nature-friendly farming is at the heart of the plan, but the proposals also include dedicating at least 10 percent of the park to wilder areas where wetlands, scrub and woodland would be given space to regenerate. "This could be done to closely mimic natural processes, including the use of large grazing animals to deliver clean air, fresh water, productive and healthy soils and flood alleviation, alongside natural beauty," according to a statement. A final design document will be launched in spring next year.
Blue space | The Environment Agency has released a review of the social and health benefits of "blue space" – rivers, lakes and the ocean. It turns out that being near the water is pretty good for you. Living near the coast is associated with lower obesity levels and better mental health, while also increasing opportunities for social interaction. It compared the use of these "blue spaces" to that of "green spaces", and also looked at access issues, finding once again that ethnic minorities are less likely to access these environments.
Honey bees | Defra and the Welsh government have published a plan to protect and improve the health of honey bees in England and Wales. It includes four key outcomes: effective biosecurity to minimise pest and disease risks, enhanced skills for beekeepers, sound science underpinning actions to support bee health, and greater knowledge exchange and partnerships on honey bee health.
---
Science
Wallabies | Britain has a small population of wild red-necked wallabies, thanks to escapees from zoos and private collections as well as intentional releases. Academics have attempted to map where these mammals have become established across the country, using social media and news reports; they unearthed 95 confirmed sightings between 2008 and 2018, mainly in the south of England. They look at whether wild wallabies could pose a threat to the existing ecosystem. The authors of the study have summarised their work in the Conversation.
Light pollution | Biologists from the University of Exeter have looked at the broad impacts of artificial light on ecosystems across the world, concluding that light pollution is causing systemic disruption to nature – "from reduced pollination by insects and trees budding earlier in spring, to seabirds flying into lighthouses and sea turtles mistakenly wandering inland to bright hotels in search of the dawn sun," according to coverage in the Guardian. For more on this topic, check out Inkcap's interview with Tiffany Francis-Baker about her book, Dark Skies.
---
Driftwood
Woodland | A new investigation by Guy Shrubsole, author of Who Owns England?, looks at the status of forest ownership in England. The headline finding is that a third of England's woodlands are owned by one thousand landowners, and Shrubsole lists the top eleven. The article also delves into issues of access and land use, including pheasant shoots. "That's because the owners of pheasant shoots and their gamekeepers don't want public access to cause disturbance to their pheasants, particularly during the pheasant shooting season," he explains.
Black naturalists | To mark Black History Month, the RSPB has a blog on Black naturalists, both modern and historic – but also looks at why natural history has long been dominated by white men. "Historically, studying natural history or conservation was an immense privilege which often required the freedom and funding to travel the world, 'discovering' new species (although not without a lot of uncredited help from local guides). This was a privilege that was mainly granted to the white, male, upper classes, which unsurprisingly is why the majority of famous, historical naturalists fit into these demographics."
Grazing | This article is a fascinating look at the different ponies that the Suffolk Wildlife Trust uses to graze its various habitats for conservation purposes. These animals are important, it says, when sites are unsuitable for the cattle owned by local farmers. As well as shaping the ecosystem, they help to create a wild vibe on the reserves, the article says. "It is the more natural behaviour and aloofness of non-domesticated ponies that adds to the sense of naturalness on many reserves and on the largest sites creates a genuine wilderness feel."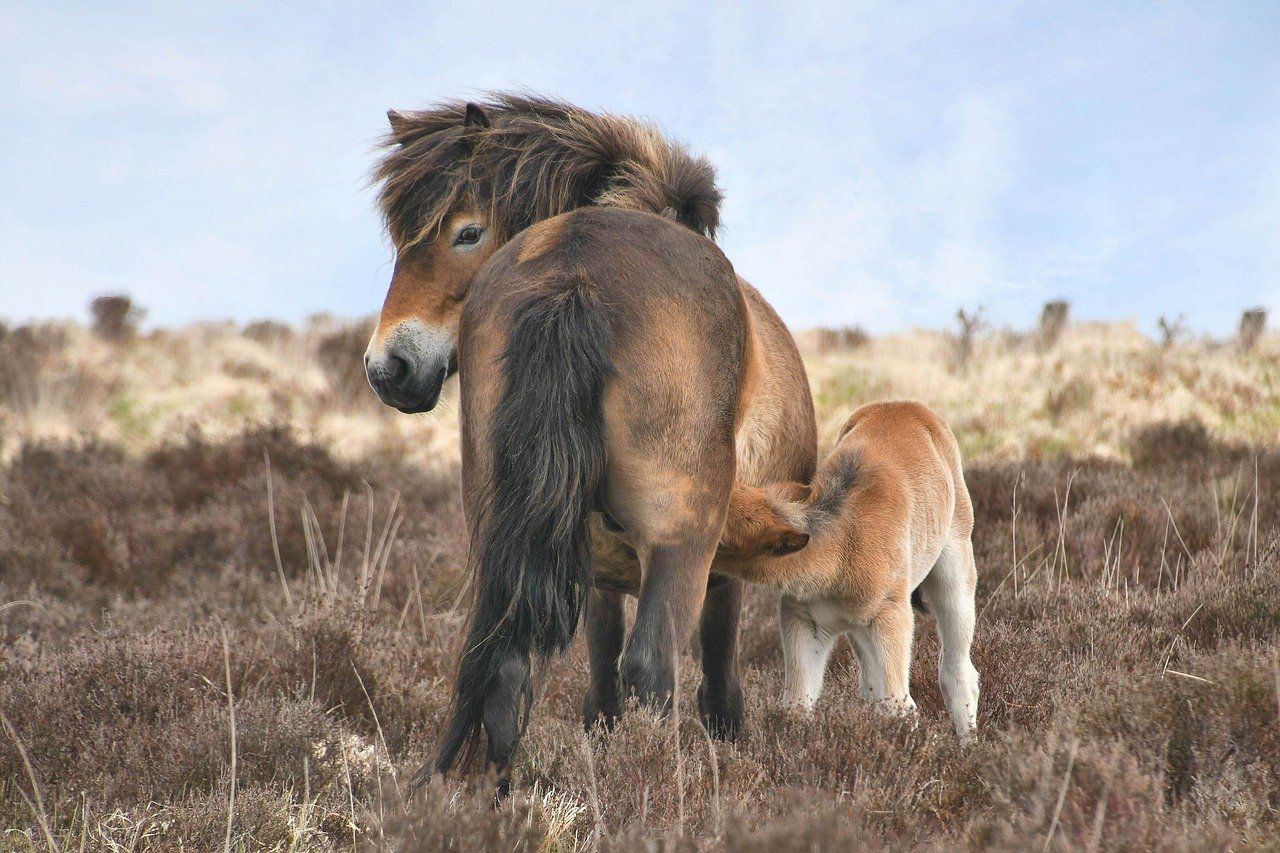 Further reading:
---
Happy days
Wild cities | The journalist Isabel Hardman announced that she is writing a new nature column for the Evening Standard called Wild in the City. I recently read and enjoyed her excellent book on nature and mental health, so I'm sure this will be a wonderful read. The first one is about the autumn colours of street trees. She writes: "In these colder weeks of the second wave of restrictions, we have a whole forest of trees at their colourful best to brighten dark days. Don't forget to keep looking up."
---
Image credits: Mark Robinson, DWDC, Rebekka D
Subscribe to our newsletter
Members receive our premium weekly digest of nature news from across Britain.
Comments
Sign in or become a Inkcap Journal member to join the conversation.
Just enter your email below to get a log in link.
---