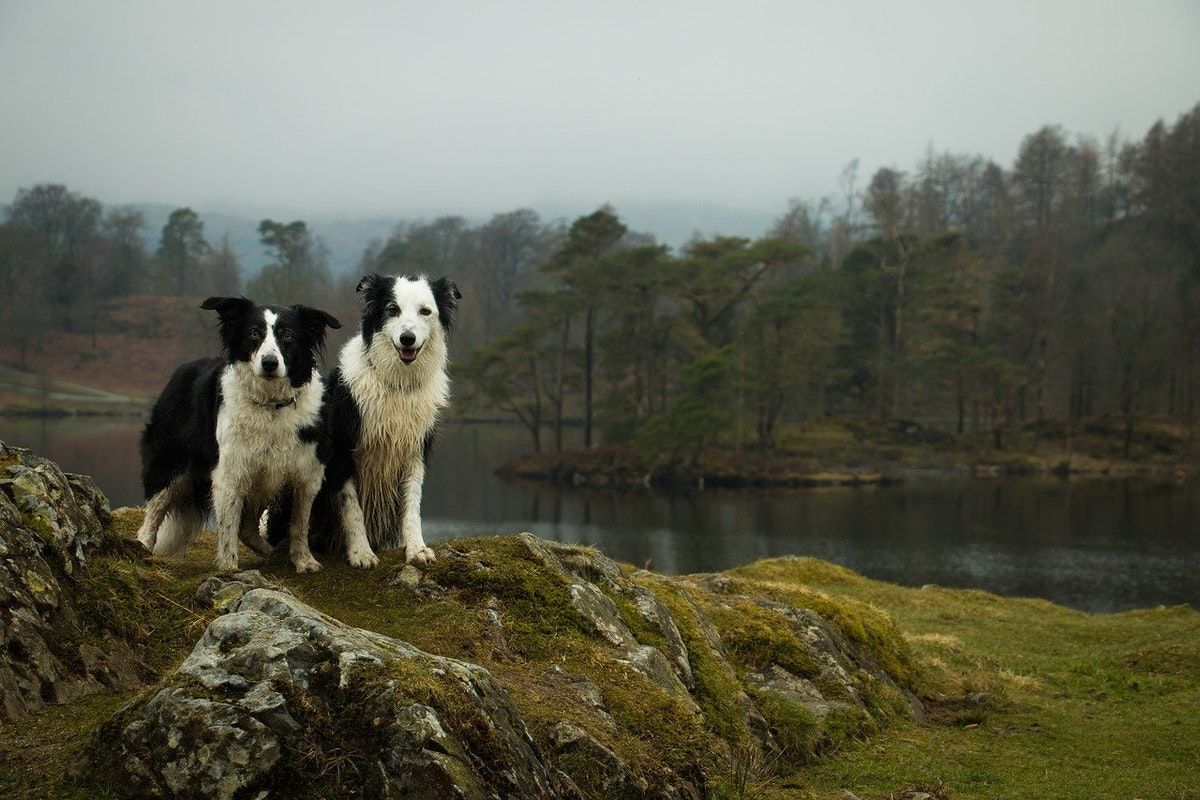 National Parks & Flying Trees
The latest news on nature and conservation in the UK.
National news
Parks | Britain's National Parks are facing an unprecedented crisis, according to a special report in the Times. The pandemic has caused numerous issues for these areas: the crowds that have flocked there have been large, unpredictable and often unprepared. Mountain rescue teams are overstretched and car parks are overflowing. Resources have been cut off as people cancelled their National Trust memberships due to being unable to visit stately homes, not realising that their money also funds the maintenance of a lot of land within the parks. Biodiversity has also been directly impacted, with walkers trampling important species. "Unless things change, species will go locally extinct at least," said Ian Bateman, a professor specialising in the UK's national parks. "Some species are already going nationally extinct."
Frogs | A moor frog has turned blue in the UK for the first time in 700 years – in a plasterer's bath in Staffordshire. The frogs, which no longer live in the UK, are being kept in captivity by Harvey Tweats and Tom Whitehurst, who run Celtic Reptile and Amphibian, a company aiming to return nationally extinct species to the wild, reports the Telegraph. The duo played sounds of males mating, which triggered the colour change. "It's the first time one's gone fully blue in Britain for 700 years, it's a native species, it was found in Britain until about the 13th century," said Tweats.
Restoration | The Wildlife Trusts are launching ten new projects across the UK, having raised £8 million in a campaign launched six months ago to help nature recover across 30 percent of land by 2030. Projects include transforming a golf course for nature, rewilding a village and restoring ice age "ghost" ponds, reports the Guardian. Some £900,000 of the money raised came from the public. Chief executive Craig Bennett said: "We need to transform nature-poor areas into new nature-rich places and change the way we think about land, looking for opportunities to help nature outside traditional nature reserves." The BBC also reports on the story.
In other news:
---
Across the country
Cumbria | Forestry England has pulled off a pretty epic feat in Whinlatter Forest, where its larch trees had become infected with Ramorum disease. The trees couldn't be felled in the usual way without damaging nearby play equipment, so instead they used helicopters to airlift them out of the area, removing 150 trees in two days. The technique is common in Switzerland but has only been used once before in the UK. I recommend watching the video of the trees soaring into the sky.
Perthshire | The Bamff estate in Scotland is planning to rewild over 450 acres in the style of the Knepp estate in West Sussex. According to information on its crowdfunder, the 12 fields and six woods will be transformed into a "contiguous area of self-willed land". After leaving the fields fallow for a year, the landowners will start to introduce native breeds of pigs, cattle and ponies in very low numbers, which in time will be allowed to roam freely across the whole area. "Our project is the first of its kind in Scotland," they write. In other rewilding news, a three-hectare site in Lincolnshire has been transformed into a "diverse floodplain wetland and meadow habitat" after a straight river was allowed to reclaim a more natural course, according to the Wild Trout Trust.
Norfolk | Around 8,000 bluebells have been illegally uprooted from a private wood in Fakenham in Norfolk, reports the Eastern Daily Press. When police arrived at the scene, they discovered several large sacks and mail bags filled with the bulbs. Four people from Lincolnshire have been interviewed in connection with the incident, although no one has been arrested. The landowner is in the process of replanting the bulbs.
Elsewhere:
---
Reports
Livestock | The Rare Breeds Survival Trust has issued its new watchlist for breeds of livestock and equines at risk of going extinct. There are various breeds of particular concern, including Gloucester cattle, Tamworth pigs and the Old English goat. It's not so much a report as a poster, but it provides a good overview of what's at risk. The Telegraph covered the story.
London | A new YouGov survey, commissioned by London National Park City, shows that 94 percent of Londoners agree that politicians should protect the city's green, blue and wild open spaces. London became the world's first National Park City in 2019. The results of this survey are presented ahead of the mayoral elections next month, and with a number of National Park City campaigns taking place in other cities. You can see the full results of the survey here.
---
Science
Biodiversity | A study in Nature Ecology & Evolution introduces a new metric designed to guide global species recovery. In a blog for the RSPB, one of its co-authors, Prof Richard Gregory, describes its potential applications: "For example, removing threats to threatened wildlife from crop production could reduce global extinction risk across the groups studied by 24%. Ending threats caused by unsustainable logging globally would reduce this by a further 16%, while removing threats associated with invasive alien species would bring a further 10% reduction."
Fences | This is a study from January, but I'm including it now because the paywall has been removed for a limited time (and it's a slow news week). The paper, published in the Journal of Applied Ecology, examines "barriers to animal movements" – that is, fences. It focuses on pronghorn and mule deer in Wyoming, though the issue is obviously one of relevance worldwide. "Their results show that the movement of both species was heavily impacted by barriers – with nearly 40% of encounters altering their normal movements," explains a blog on The Applied Ecologist. "For both species, when they encountered a fence, they crossed it only 50% of the time."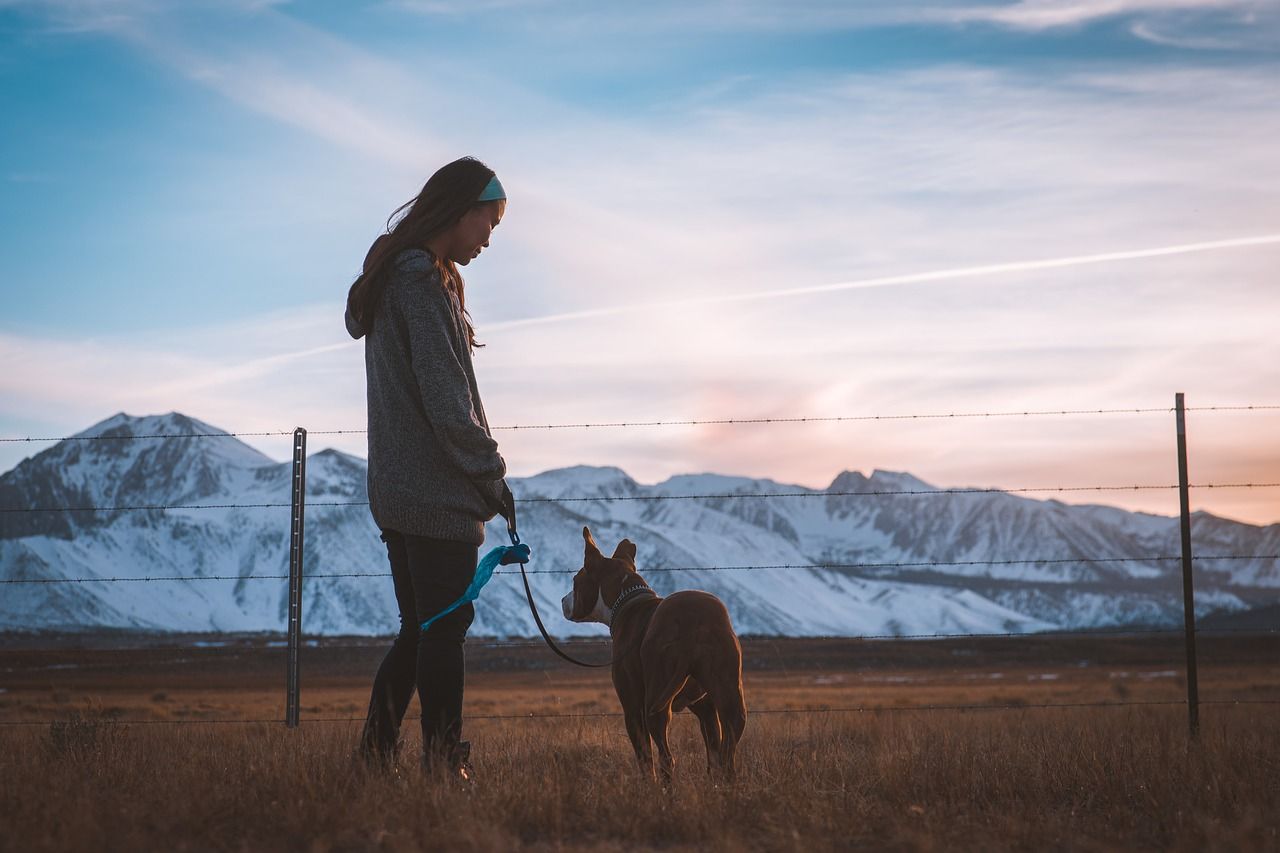 Seaweed | A study in the Journal of Applied Ecology looks at the benefits that tidewrack offers to shorebirds. As Graham Appleton points out in his blog Wader Tales, tidewrack has an image problem: "Who wants to see a dark line of seaweed on a beach of white sand or to smell rotting beds of kelp in enclosed bays? Shorebird conservationists may understand the feeding opportunities that are provided by fresh and older seaweed but, for tourist boards, tidewrack is something that needs to be cleared away." This study, which focuses on turnstones in south-eastern Australia, makes it clear that it would be better for wildlife if they left it in place.
---
Driftwood
Paradise Lost | A photo essay in the Guardian about the River Lea near Hackney Marshes is a perfect illustration of the tension between the current enthusiasm for wild swimming and the water pollution burdening the UK's waterways. The photos show scenes of "blissful enjoyment, away from the horror of Covid and the news". But a short note at the end of the article suggests a different reality: "Environmental authorities advise against swimming in the River Lea." The article faced numerous accusations of irresponsible reporting for its portrayal of the spot as a "secret paradise".
Rewilding | In the Manchester Mill, Jennifer Sizeland describes her efforts to "rewild" the council estate where she lives in Manchester. "The Merseybank estate doesn't have a good reputation among the middle classes of South Manchester," she writes. "What people don't realise is that it has access to some of the best urban green space in South Manchester. Space that has become an unlikely location for a spurt of urban 'rewilding'." This is a lovely account of nature flourishing in the unlikeliest of places.
Farming | Farmer John Pawsey describes the transformation of his farm into an "organic wildlife haven" in an essay for the Suffolk Wildlife Trust. It's a fascinating account about changing your perspective of what's possible as well as the new Environmental Land Management Scheme. "Because I have been looking at my farm daily since 1985 when I started work here, I have grown used to its visual appearance and accepted the view as how it should be. Hardly visionary, blind acceptance possibly," he writes. "Sure, I've planted several miles of hedges, a few small woods, left areas to grow scruffy but essentially I have been tinkering around the edges of changing its appearance in the hope of increasing biodiversity, informed by a succession of prescriptive environmental schemes."
Further reading:
The Rivers Trust has updated its map showing where raw sewage flowed into rivers last year.
The Times reviews The High House, a new novel with climate change and ecology at its heart.
The Guardian has an editorial on the need to keep our skies dark.
---
Happy days
Books | An exciting thing is happening next week: bookshops can reopen! And as I get sent a lot of nature-themed books these days – far more than I can reasonably meaningfully review – I just wanted to briefly list some forthcoming books that you will soon be able to buy in person. I recently read Earthed, a raw account of life on a smallholding, by Rebecca Schiller. I've flicked through The Nightingale by Sam Lee and have already gleaned some wonderful insights about the folklore of these birds. And the newly reissued edition of The Ballad of Dorothy Wordsworth has been attempting to distract me for days with its beautiful cover, though I have yet to cave.
---
Image credits: JamesStevens, Pexels
Subscribe to our newsletter
Members receive our premium weekly digest of nature news from across Britain.
Comments
Sign in or become a Inkcap Journal member to join the conversation.
Just enter your email below to get a log in link.
---