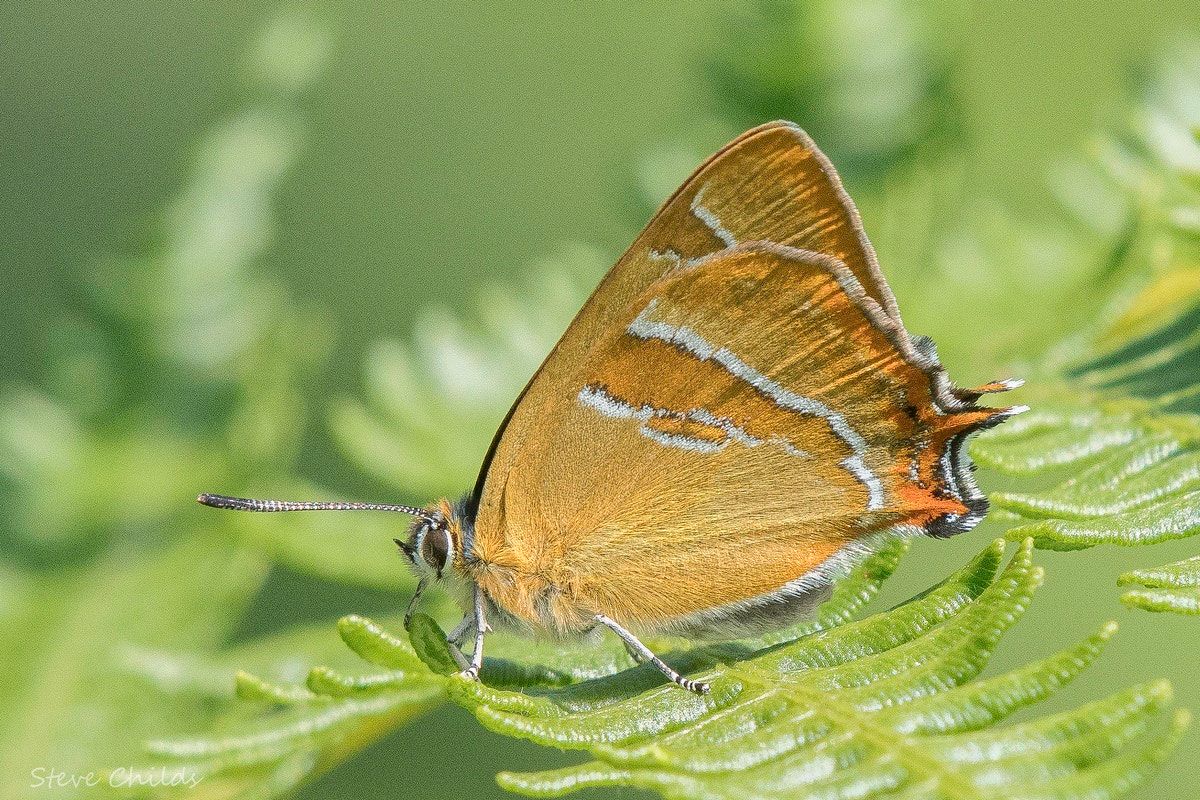 Londoners fear for Brown Hairstreak butterfly
A block of flats has been proposed next to a beloved nature reserve.
Welcome to Inkcap, a newsletter about landscapes, creatures and conservation in the UK. Every week, Inkcap monitors 160+ newspapers, blogs and websites to uncover the nation's most important stories.

Each edition of Inkcap starts with original journalism, followed by curated news from around the country. Follow the links to jump to a particular section:

1. In-depth: Rare butterflies in peril
2. National news: Headlines affecting the whole UK
3. Around the country: Local stories from all corners
4. Reports: Big documents, summarised
5. Science: Complicated papers, simplified
6. Driftwood: Features, comment, and assorted items
7. Happy days: Ending on a cheerful note

Inkcap is written and reported by Sophie Yeo. Send tips, ideas and feedback to editor@inkcap.co.uk.
---
Londoners fear for Brown Hairstreak butterfly

Londoners are campaigning against a proposed block of flats in Croydon, which they fear will destroy the habitat of a rare butterfly species, the brown hairstreak.

Brick By Brick, a development company established by Croydon council, has made a planning application for a four-storey building by the entrance to a local nature reserve, Hutchinson's Bank. This site, managed by the London Wildlife Trust, is beloved for its array of rare butterflies, including the brown hairstreak, a protected species in the UK.

Local campaigners and conservation organisations are concerned that the development could harm this elusive creature by removing the blackthorn at the entrance to the site. The ecological survey did not mention the brown hairstreaks breeding on the reserve, and failed to assess whether the species was present where the flats are to be built. A letter sent by the London Wildlife Trust to Croydon Council states that the onsite blackthorn scrub is likely to support the butterfly.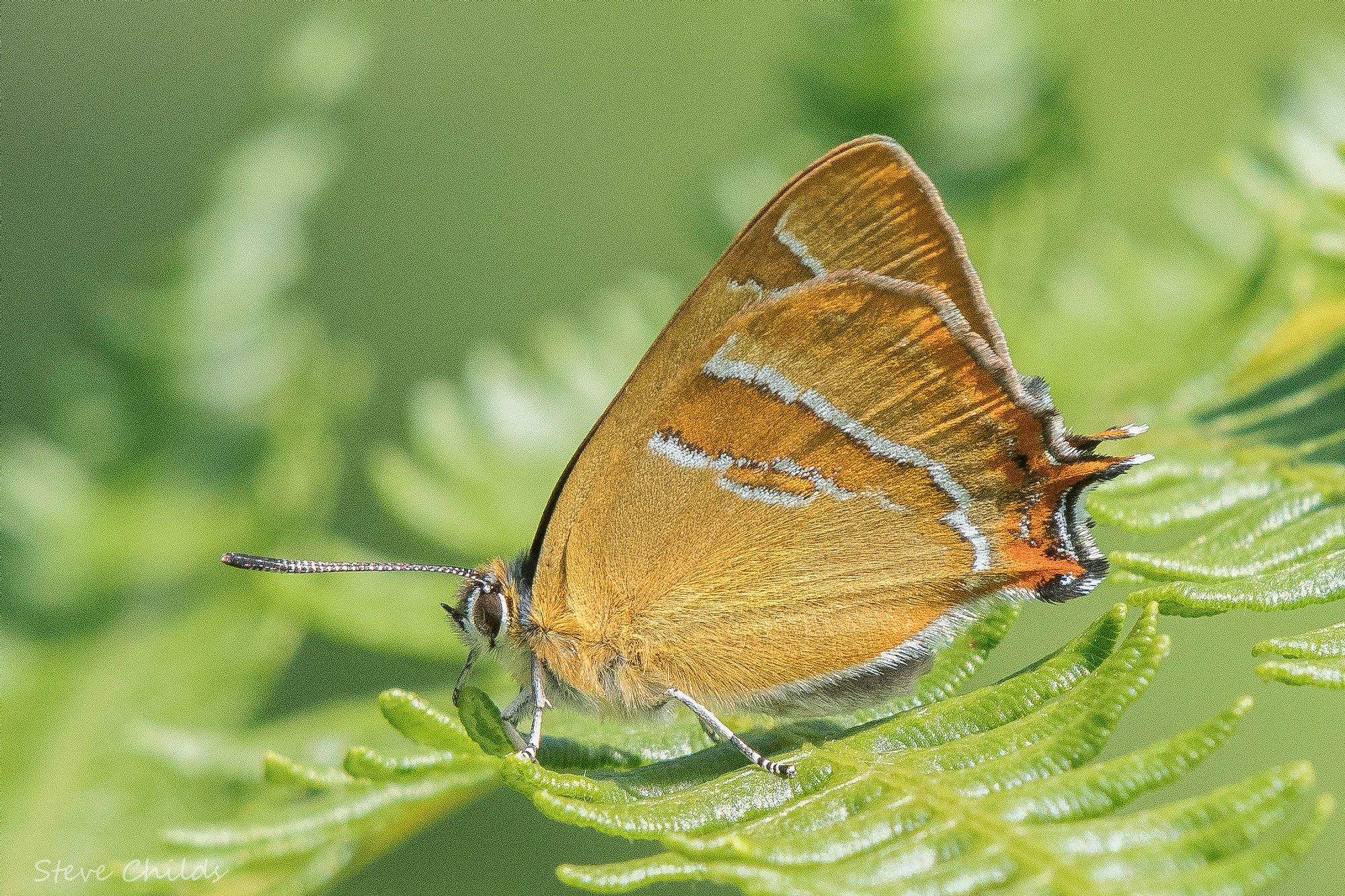 "I'm completely envious that Croydon has this amazing reserve, with all the species of butterflies it has. Then you find out they want to build on an entrance," says Donna Zimmer, who lives in the London borough of Bexley, and is leading the campaign against the development. "It has this incredible amount of blackthorn. If you take that away, you're taking away a massive piece of the puzzle that's making it work."

The London Wildlife Trust believes that the development could proceed in an ecologically sensitive way, given that the most valuable grassland habitat is located further into the reserve – but stresses that everything remains hypothetical until a survey for brown hairstreak has been carried out where the flats will be built. "As a result of not having done a survey, they're not in a position to judge the impact of their development. It might be that there is no impact, but they can't say that defensibly," says Edwin Malins, a nature reserves manager at the London Wildlife Trust.

Inkcap approached Brick By Brick for comment. A spokesperson said: "Although no evidence of brown hairstreak was found on site [in our original ecology report], we are aware of the local habitat potential and therefore have commissioned a further butterfly survey." They said that they would consult with the London Wildlife Trust "once the remaining ecology surveys have been completed and we have a full picture of the potential mitigation and enhancement measures."

Related news:
The Wildlife Trust has bought land in Winchester to protect Duke of Burgundy butterflies. BBC
Sheffield residents are campaigning to protect green space from a housing development. Sheffield Star
---
National news

Coronavirus | Environmental organisations are raising the volume of their calls for a green recovery from coronavirus. In a letter to Boris Johnson, the Committee on Climate Change called for an "immediate expansion" in measures to reduce emissions, including tree planting and peat restoration – a sentiment that was supported by CPRE. Green Alliance also penned a letter to the prime minister outlining their vision for COVID recovery, which was signed by 60 chief executives from the environment and business sector.

Trees | Lawyers from Friends of the Earth have warned the government that it may be breaching its legal duties with "inadequate" tree planting targets, reports the Telegraph. ENDS also has the story. Separately, a consulting firm in Edinburgh has launched a drive to persuade the Scottish government to plant one billion trees by 2028, emulating policy in New Zealand, reports The Herald.

Peregrines | Natural England has published the three licences allowing the removal of peregrine falcon chicks from the wild for falconry. The RSPB has published an excellent blog on the history and context of peregrine licensing, alongside the alternatives available to Natural England. Mark Avery's blog outlines concerns that the chicks taken will not be the smallest in the nest, contrary to expectations following a blog from Natural England's licensing director.

In other news:
Marian Spain has been appointed the permanent chief executive of Natural England. Natural England
Natural England is considering scrapping one of its great crested newt licences. ENDS
Wild Justice has criticised Natural England's process for issuing gull cull licences. Wild Justice
---
Around the country

Langholm Moor | A community effort is underway to buy a large slice of a Scottish moor from the Buccleuch family, one of the country's biggest landowners, and turn it into a vast nature reserve, reports the Telegraph. The Langholm Initiative has launched a crowdfunding effort to buy 10,500 acres of land, which they fear will otherwise be turned into a wind farm or tree plantation. Already, the effort has secured £100,000 from the John Muir Trust, reports the BBC. Raptor Persecution UK has a guest blog from the project leader, where he lays out their vision for the site.

Devon | The Forestry Commission is investigating the felling of a bluebell wood in Devon. About five acres of woodland was cut down. Although it is not apparent why, local residents believe it was for logging, the BBC reports. Elsewhere in Devon, hundreds of fish have died after 100,000 litres of slurry was poured into a stream. The incident is being investigated by the Environment Agency, reports Devon Live. ENDS also carries the story.

Mourne Mountains | There has been a spate of wildfires in Northern Ireland since the start of April, reports the BBC. A 24-hour fire in the Mourne Mountains burned a square kilometre of blanket bog habitat, releasing 300 tonnes of carbon dioxide and causing the loss of a huge amount of plant, insect and animal biodiversity, ecologists say. Moorland managers in Yorkshire have also expressed concerns that upland moors are like a "powder keg" due to recent dry weather, reports the Yorkshire Post.

Elsewhere:
---
Reports

Money | The Office for National Statistics has released data on how much money the government spent on environmental protection in 2018. Overall, it spent £14.5 billion on environmental protection, accounting for 1.7% of total expenditure. Of this, £472 million, or about 3% was spent on protecting biodiversity and landscapes. This figure includes both central and local government spending. Meanwhile, UK businesses spent an estimated £2.5 billion on environmental protection in 2018.

Birds | The British Trust for Ornithology has released its 2019 Breeding Bird Survey, which tracks the fortunes of the 117 most common bird species in the UK. The results are mixed: while greenfinch numbers have fallen by 64% over the past 23 years, wrens are on the rise, reports BirdGuides. The report is a massive undertaking for citizen science: volunteers collectively walked 14,996 km whilst actively surveying in 2019, according to the JNCC.

Grouse | Revive, a coalition of organisations working for grouse moor reform in Scotland, has released its manifesto. The document calls for Scotland's political parties to include a number of commitments in their manifestos, including protecting peatland by ending muirburn, an end to snaring wildlife, and a transition away from driven grouse shooting.
---
Science

Gamekeepers | What motivates gamekeepers to kill predators in the UK? Academics at Exeter and Aberdeen universities have attempted to understand the psychology behind it, interviewing 20 gamekeepers across the south of England. Predator killing is not only about economic loss, but also motivated by "perceived professional norms, a sense of personal responsibility for game and non‐game wildlife, and assessments of predator populations and behaviours based on personal encounters," they write in the paper.

Plastic | Researchers have discovered a high volume of plastic in seabirds' nests in Scotland. The percentage of nests containing plastic was dependent on the species. Surveys carried out on an uninhabited island, Lady Isle, found that more than a quarter of all nests contained plastic, with debris present in up to 80% of shag nests. The location of the plastic suggested that the waste originated on the mainland and was then washed ashore.

Ash dieback | A new study looks at how the landscape affects that spread of ash dieback, finding that "the disease is far less severe in forest conditions when ash density is low or in open canopies such as hedges and isolated trees." The researchers focused on an area in France, but an article in the BBC spells out the implications for UK trees.
---
Driftwood

Fishers | Efforts are underway to create a sustainable fishery in Dorset, with fishers at the Poole Harbour Clam and Cockle Fishery learning how to widen their species identification skills in order to reduce their impact on threatened creatures. The project could inform efforts to improve the sustainability of cockle fisheries across the UK and the North Atlantic, according to the Marine Stewardship Council.

False hope | There has been a lot of attention recently on how the lockdown is affecting nature, both for good and for ill. This balanced and detailed article in Ecos provides a helpful overview that is somewhat less excitable than some of the other recent commentary. As it points out, "the biggest land-use in the UK is agriculture, and this is going on more or less as normal".

Alone in Eden | The Guardian has a colourful feature on one of the UK's more unusual experiences of lockdown: Lucie Oldale, a specialist horticulturist, is working in isolation at the Eden Project. While everyone else is getting excited about garden birds, she is spending her days in the company of green anole lizards and geckos.

Further reading:The government has awarded £700,000 to Leeds City Council to plant more than 300,000 trees in the River Aire catchment area. Environment AgencyBuglife is creating a network of wildflower corridors through Somerset. BuglifeCommon spotted-orchids have been found at Swettenham Valley Nature Reserve, four years after it was reseeded. Cheshire Wildlife Trust
---
Happy days

Prison | Prisoners in Cumbria are taking part in a scheme to restore endangered plants and animals. The Back On Our Map project aims to reintroduce 10 threatened species, but most of its work has been shelved due to coronavirus. HMP Haverigg, however, proved a perfect environment to host a special tree nursery, where inmates will cultivate aspen from root cuttings to be transplanted across South Cumbria.
Subscribe to our newsletter
Members receive our premium weekly digest of nature news from across Britain.
Comments
Sign in or become a Inkcap Journal member to join the conversation.
Just enter your email below to get a log in link.
---