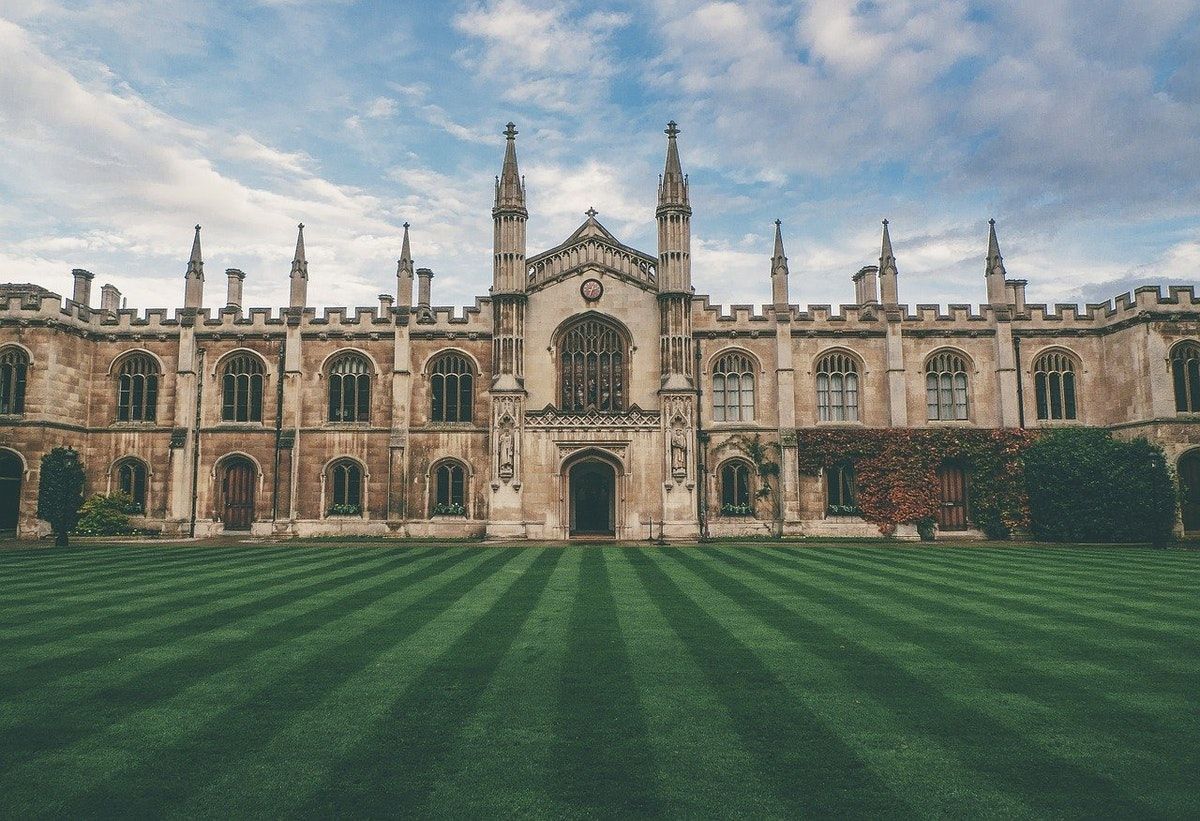 Inside the new campaign to rewild the Royal Family, Church and Oxbridge
Exclusive: A new group, WildCard, wants to rewild 50% of the UK.
WildCard is a new campaign group with a big goal: to rewild half the UK, starting with land owned by the Royal Family, the Church of England, and Oxford and Cambridge colleges.
The group is planning to launch in two weeks with an open letter, which is currently gathering signatures. The small team – comprising campaigners, artists and ecologists – then plans to pressure these institutions to rethink their land management through a series of grassroots actions.
The aim to rewild 50 percent of the UK is a long-term goal – the campaign doesn't propose a deadline – but is no less ambitious for that. For comparison, Rewilding Britain aims to create "core rewilding areas" across just five percent of the country. Prime minister Boris Johnson recently pledged to protect, but not rewild, 30 percent of England's land by 2030.
The Royal Family, the Church and Oxbridge are among the largest landowners in the UK, together controlling hundreds of thousands of acres of land. This makes them an obvious target for rewilding, an approach which seeks to return natural ecological processes to large tracts of the natural world.
But there's another reason for focusing on these institutions, says Clarice Holt, an artist and co-founder of WildCard: she believes that their influential role in society means that they have an extra obligation to combat the degradation of nature.
"The Royals have stewardship over land and people. The Church provides moral, religious and spiritual guidance. Oxbridge is bringing up the next group of people who are probably going to rule the country, and are supposed to shape young people's ideas of how things are supposed to work," she says.
"If those household names were to shift their perspectives on rewilding, they would bring a lot of people with them and would set the gold standard for rewilding as a general concept."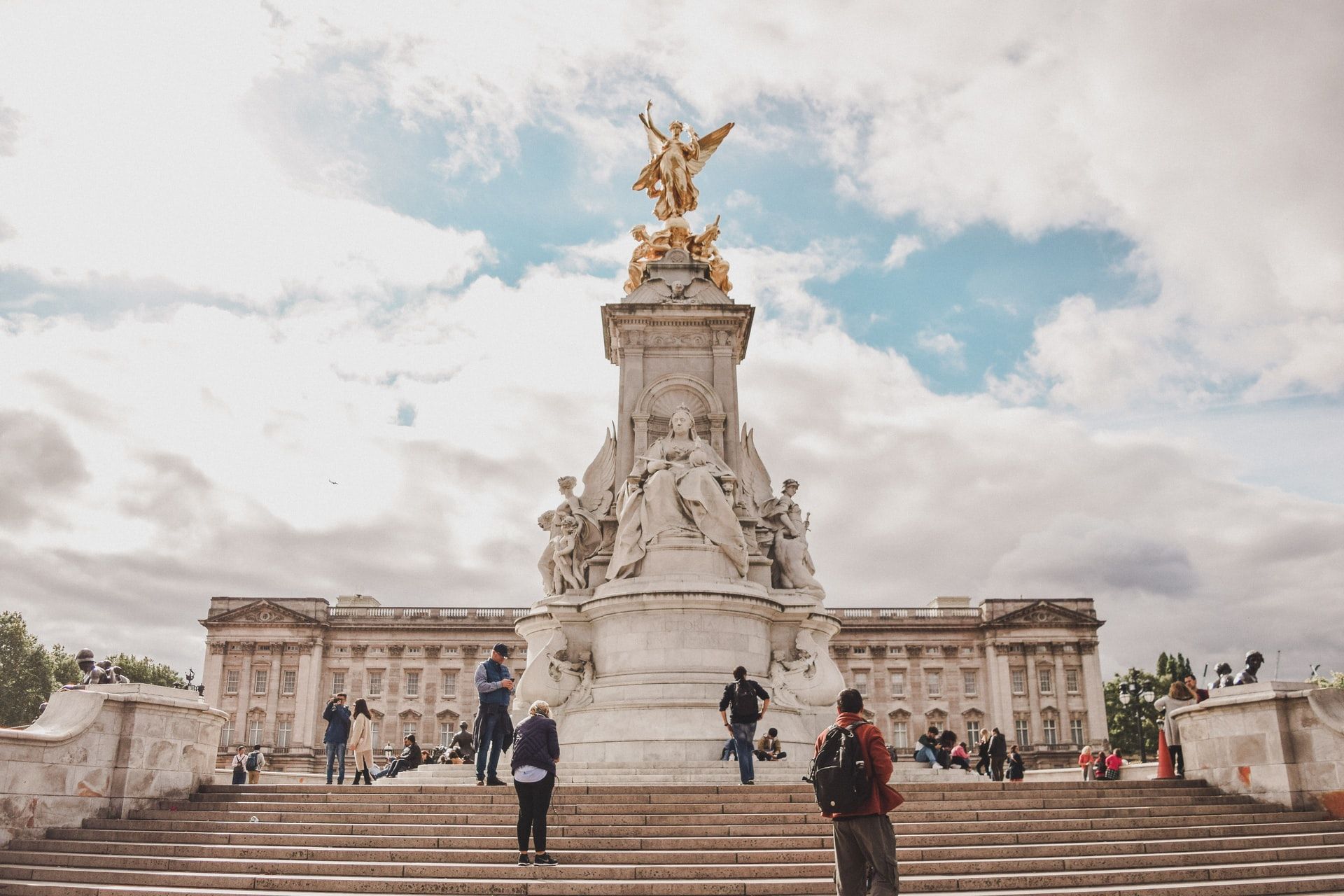 Royal land is distributed among a range of people and institutions; the WildCard campaign will focus on the Duchies of Cornwall and Lancaster, the Crown Estate, and land held privately by core members of the family. The Church campaign will target land held by the Church Commissioners, who own more than 100,000 acres worth almost £2 billion. And the Oxbridge campaign will focus on the almost seventy colleges that comprise the two universities; a recent Guardian investigation found that their landholdings amounted to 126,000 acres worth £3.5 billion.
The group is not too prescriptive about what rewilding actually involves; their official definition is that it allows "untamed life to return to ecosystems and landscapes, such that they are once again sustained by the natural processes that created them in the first place" and that "in restoring these processes, human intervention may be required."
Still, rewilding half the UK would inevitably require a major rethink of the landscape, and is bound to meet with criticism as well as enthusiasm; rewilding remains a controversial topic in many rural areas, where communities have expressed concern about what it means for their livelihoods and cultures. WildCard's value statement declares that the group is both "uncompromising" and that it doesn't accept "tradition as an excuse".
"We have to be realistic. If you manage a grouse moor, you're not necessarily going to be keeping your job in the grand scheme of things," says Joel Scott-Halkes, a campaigner-filmmaker and co-founder of Wildcard. He emphasises that the process must be democratic, but that "we've got to get over romanticising jobs that are based on highly destructive practices that might be threatening our entire collective future."
As far as livelihoods are concerned, Scott-Halkes points to the government's post-Brexit subsidy system – the Environmental Land Management Scheme (ELMS) – which will reward farmers for providing public goods. "It's going to become profitable to take up opportunities to do small amounts of rewilding," he says. "But we are also challenging the fundamental paradigm that sees land as an extractive resource to profit off."
Prof James Bullock, an ecologist and another of WildCard's co-founders, believes rewilding does not mean excluding people from the countryside but that it does require individuals to forge a new relationship with the land they inhabit.
"We're not saying to people and society that they need to leave the land and never go back to it. I'm keen that people can still use the land or the water, but in different ways to what they have done recently," he says. "In other countries, there's quite a lot of use of natural products; if you go to Scandinavia and other parts of the world, they collect fruits of the forests, mushrooms, and fuelwood."
Such an expansive target also raises questions about food security; at present, more than 70 percent of the UK countryside is farmed. Scott-Halkes believes that a half-wild UK could still feed the island's population if there was a wide-scale adoption of more sustainable diets. He cites Prof Sir Ian Boyd, the former chief scientific advisor to the UK who, in 2019, called for the conversion of 50 percent of the nation's farmland to natural habitats.
For now, however, the campaign is focused less on detailed blueprints for the future, and more on generating enthusiasm for the concept. From the students of Oxbridge and the parishioners of the Church, the co-founders of WildCard hope to recruit an army of volunteers that will persuade their institutions to rewild thousands of acres of degraded land.
Its activism will be "as respectful as possible" and focus on "nice family-friendly stuff", says Holt – she envisages people planting WildCard flags on degraded land, medieval parades and church choirs performing rewilding-themed songs. "There's a real sense of needing to pull together to make this happen," she says. "We don't want those groups to immediately tense up, but rather to listen and see themselves as future saviours."
For Scott-Halkes, WildCard's aim is to reframe the story of England's 'green and pleasant land' through art and creativity: he wants people who walk across places like Dartmoor to be struck by its ecological degradation rather than its beauty. "Anyone who can help to retell the story of the British landscape is going to be core to the strategy," he says.
But ultimately he's depending on landowners being shocked that people are demanding something from them in the first place. In targeting the Royals, Church and Oxbridge, WildCard has been guided by the tactics of divestment campaigners, who have sought to persuade big institutions – including universities, faith groups and pension funds – to drop their investments in fossil fuels.
"They found that pension funds had never received a single email about climate change, even though they're investing billions in it," he says. Similarly, "big landowners are just not used to people requesting things en masse. A respectful, creative, inviting approach could achieve big change."
And while depending on the UK's biggest and richest bastions of tradition may appear at odds with such a radical shakeup of the countryside, this approach ties in with another of WildCard's themes: the need for a just transition, who controls the land, and how.
"Just because certain people own a huge amount of land, it does not mean they should have the ultimate say in how that land is used: this land is our land, to quote someone else," says Bullock.
"So it's not ignoring tradition, but understanding that tradition does change, and we can build from that to get to a more sustainable and less exploitative future – while bringing people along, without ignoring what they need and want."
---
Image credits: Free Photos, Norali Nayla, Waylin
Subscribe to our newsletter
Members receive our premium weekly digest of nature news from across Britain.
Comments
Sign in or become a Inkcap Journal member to join the conversation.
Just enter your email below to get a log in link.
---