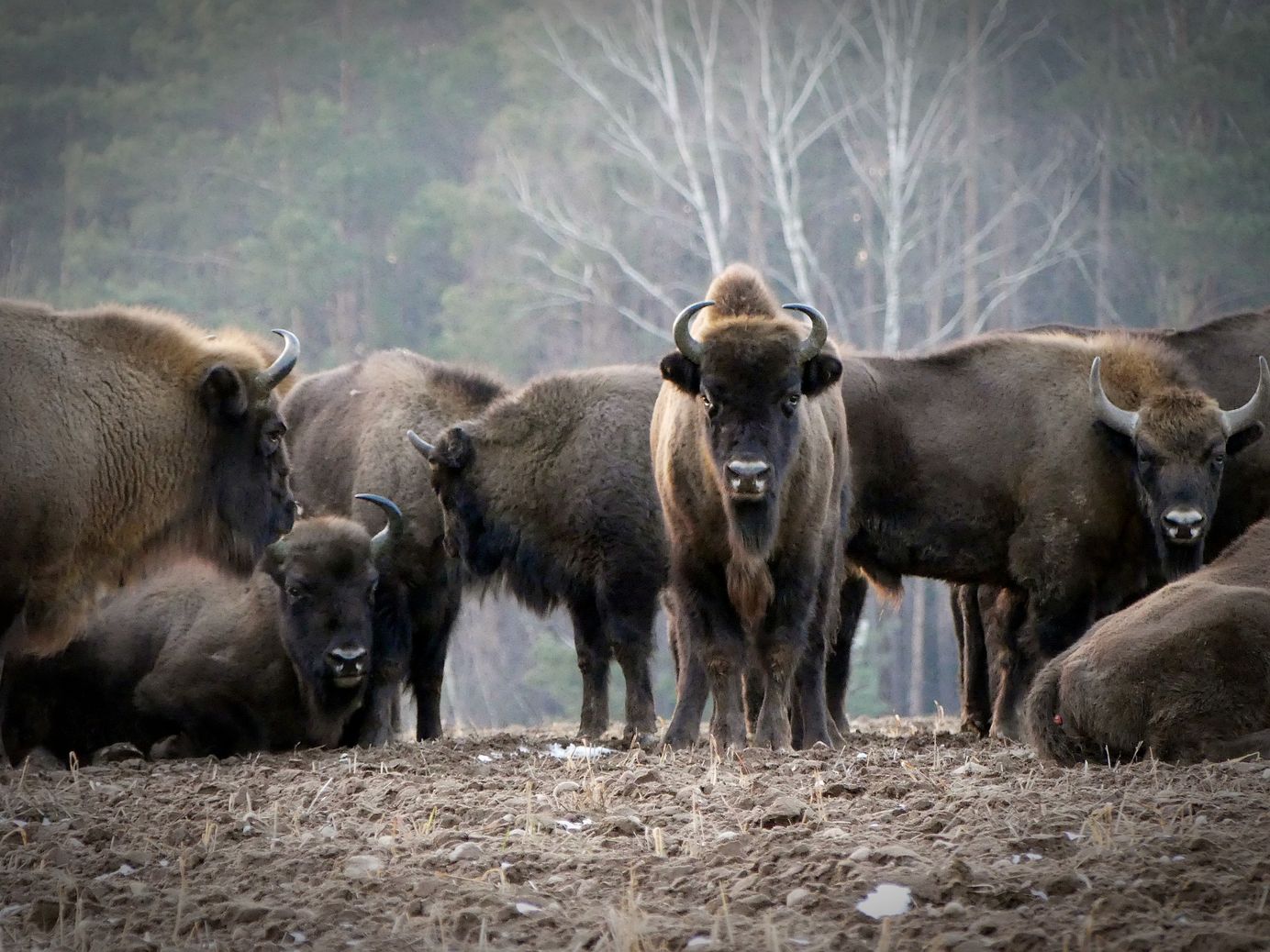 Heatwave Troubles & Wild Bison
The latest news on nature and conservation in Britain. Plus some good news.
This week's newsletter is free to read, and has been sent out to our entire mailing list. That's because we have some good news to share! We are thrilled to have been shortlisted for Newsletter of the Year in the Press Gazette Future of Media Awards. We are up against the Telegraph, the Spectator and Tortoise, among others – wish us luck!
If you would like to receive the digest in your inbox every week – and support Inkcap Journal's independent environmental journalism in the process – then please consider taking out a regular subscription. And thanks again to those who have supported our work to this point: we literally couldn't do it without you!
---
National news
Heat | Record-breaking temperatures have taken a widespread toll on the environment, as Tuesday became Britain's hottest ever day. Emergency services tackled wildfires across the country, with rural areas particularly at risk, reports the BBC. Wild Ken Hill nature reserve in Norfolk lost more than 80 acres of wildlife habitat to a blaze on Tuesday. Across England, the Environment Agency has taken action to protect vulnerable fish stocks, as well as minimise the impact of the prolonged dry weather on water levels and soil health in Suffolk, Norfolk and Essex. Farmers were also searching for ways to combat the heat, from installing water misting systems inspired by approaches in Israel and Italy, to moving livestock to areas of woodland and parkland with increased shade. The heatwave could have a severe impact on crops: farmers in Leicestershire worried about the risk of field fires, while crops in East Anglia were scorched by the "hellish" conditions, according to the Eastern Daily Press. Even the price of chips will be impacted by the additional pressure on Yorkshire potato harvests, reports the BBC. In Wales, the conservation group Wye & Usk Foundation prompted Natural Resources Wales to release extra water into the River Wye, boosting its flow and flushing out warmer water which threatens the health of salmon. Also in Wales, pig farmers are having to lather sunscreen on their prize animals to protect them from sunburn. The Wildlife Trusts issued an appeal to the public to look out for wildlife during the heatwave, with a particular plea for accessible fresh water. An article in ENDS looks at six ways in which the heatwave is affecting British wildlife and the environment.      
Beavers | Plans to legally protect beavers in England have been delayed at the final hurdle. Legislation was due to be laid in Parliament on Tuesday, but the government has postponed it, promising it will come "in due course". The legislation would have made it an offence to deliberately capture, kill, disturb, or injure beavers – or damage their breeding sites or nesting places – without the appropriate licence. Both the Wildlife Trusts and the Beaver Trust have expressed concern that the legislative delay means protections in England could be abandoned altogether. Craig Bennett, chief executive of the Trusts, said: "Clarity around legal protections for beavers are crucial if populations are to recover and thrive long term – it is extremely disappointing that this legislation has been brought to a juddering halt, with no explanation why." The NFU has previously raised "strong concerns" to Defra over the future protection of beavers, and ecologist Derek Gow tweeted his suspicion that pressure from the organisation may have resulted in the delay. The BBC and ENDS reported the news. Meanwhile, two beavers reintroduced to Wild Ken Hill in 2020 are already making a "crucial" impact on water preservation at the site, according to ecologist Hetty Grant. The BBC featured the story.  
Conservatives | The Conservative candidates for Prime Minister have been narrowed down to two, with Liz Truss and Rishi Sunak left standing. Both candidates have promised to keep the nation's net-zero target, but neither are known for their environmental policies. Defra minister Zac Goldsmith tweeted that Truss is "the obvious choice" for any MPs who value the UK's leadership on nature, yet Truss' stint as an environment secretary in 2014-16 yielded few gains for nature. Environmental campaigner Miles King pointed out that, during last Friday's debate, Truss committed to a "British nature survey" – despite Britain being heavily surveyed already – but made no mention of any real action. Meanwhile, Sunak announced during a speech on finance technology that peat restoration is his "pet project". However, he was criticised last year as Chancellor for blocking green policies required for decarbonisation. Sunak recently warned against going "too hard and too fast" in the pursuit for net-zero, while Truss plans to scrap the green levy, and previously expressed support for restarting fracking. In the Times, the UK's high-level climate action champion Nigel Topping writes that "we haven't seen anything like a [climate] plan in this leadership election so far", while Hugo Rifkind lambasted the candidates' stances as "a cringing, un-Tory lack of national confidence" when it comes to global leadership on climate. An article by ENDS explores Truss and Sunak's respective stances on green issues. In the meantime, the Wildlife Trusts are urging local MPs to ensure that the nature and climate crises are at the centre of debates during the leadership race. Yet, according to The Times, net-zero is not high on Tory members' priority list, with a YouGov survey finding that only 4% of members thought that it should be one of the party's three priority areas. This position could cost the party in a general election, with the BBC reporting that 64% of UK voters support net-zero.
In other news:
---
Across the country
Kent | European bison have been released into the countryside near Canterbury, Kent, to restore a commercial pine forest to natural woodland. The three animals released are the first wild bison to roam British woodland in thousands of years. Their arrival is the result of the Wilder Blean project, which aims to assess how well the bison act as ecosystem engineers, rejuvenating the woodland and restoring wildlife. The bison's natural behaviours of felling trees and trampling undergrowth create light and space in the woodland, as well as benefiting both plants and animals by leaving deadwood. The Kent Wildlife Trust, which leads on the project with the Wildwood Trust, said that the next step would be introducing Exmoor ponies, Iron Age pigs and Longhorn cattle, whose natural behaviours complement the bison. Evan Bowen-Jones, chief executive of the Trust, added: "We need to revolutionise the way we restore natural landscapes, relying less on human intervention and more on natural engineers like bison, boar and beaver." The BBC, the Times, the Guardian, and the Telegraph covered the news. Kent Wildlife Trust posted a video of the moment of release, and the Guardian captured the event in photographs.
South Wales | Twenty-three hectares of bogland have been restored in South Wales between Neath Port Talbot and Rhondda Cynon Taf, Wales247 reported. The Lost Peatlands Project aims to restore 250 hectares of previously afforested peatlands by 2025. Peatlands are carbon-rich wetlands, which have an overall cooling effect on climate, reduce flood risk, and support biodiversity. About 80% of the UK's peatlands are damaged or deteriorating, and the government has committed to restoring two million hectares by 2040. The £2.8m Lost Peatlands project will return previously forested areas to wet bogs, mainly through raising the water table. Jeremy Hurley, Neath Port Talbot Council's Cabinet Member for Climate Change and Wellbeing, said: "Once data is collected on this project it will help fill in the evidence gaps in scientific literature regarding restoration in this scenario and that will be a key project outcome – informing best practise for future peatland work – both in Wales and beyond."
Forest of Bowland | A new project aims to protect hay meadows found within the Forest of Bowland Area of Outstanding Natural Beauty. Upland hay meadows are one of the rarest habitats in the UK and have seen significant declines in the last 50 years, with less than 1,000ha of northern hay meadow remaining, mainly in the Yorkshire Dales and parts of Cumbria, Lancashire and Durham. Their survival hinges on traditional farming practices in which the crops are cut for hay in late July or August. Funded by Defra's Farming in Protected Landscapes programme, the Yorkshire Dales Millennium Trust's Hay Time Project will coordinate wildflower seed collections from species-rich meadows and use this seed to restore 20ha of meadows that have experienced wildflower species decline over recent decades. Thousands of plug plants grown from local seed will also be planted. The project builds on previous restoration work, through which the quality of 65 meadow sites, covering more than 300 acres of grassland in the area, was improved between 2012 and 2018. The Craven Herald reported the news.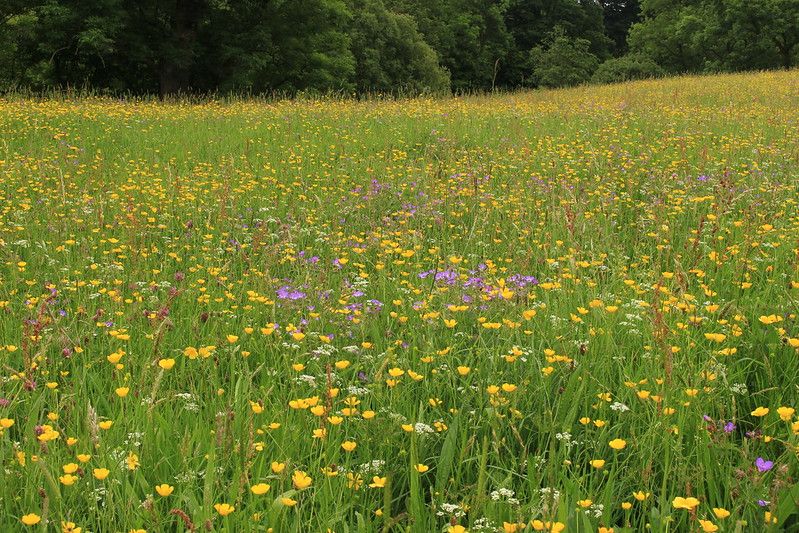 Elsewhere:
---
Reports
SSSIs | A think-piece commissioned by Natural England examines the current system of Sites of Special Scientific Interest, and considers what additional actions will be needed to protect species, habitats, and ecosystems from the increasing impacts of climate change. The first part of the report takes a historical perspective, looking at the original purpose of SSSIs – to protect a "representative sample" of species and habitats across the country – and reflecting on its success. The report acknowledges that, without SSSIs, the biodiversity and geological resources of England would be "very significantly more impoverished than it now is." However, it also argues that the system's success has been patchy, and that the scale of habitat loss means an approach protecting only a select sample is no longer ideal. The second part of the report focuses on how to adapt the current system for the new challenge of rapid climate change. A key recommendation is the creation of a large and interconnected network of protected areas, with ecological corridors acting as "stepping stones" between sites.
Farmland | Over 14,000 hectares of prime agricultural land have been lost permanently to development in the last 12 years, according to a report by the countryside charity CPRE. This quantity of land could grow 250,000 tonnes of vegetables a year: enough to provide the recommended five-a-day to the combined populations of Liverpool, Manchester and Sheffield. The report questions the "huge rise" in high quality agricultural land being used for housing and industry, when previous research by the charity shows there is space for 1.3m homes on previously developed brownfield land. The report also identifies that 60% of England's Grade 1 agricultural land is within areas with the highest risk of flooding, putting food security at risk. The charity is calling on the government to develop a comprehensive land use strategy, which balances the competing demands of farming, housing and energy needs, while also meeting net-zero targets. With the National Planning Policy Framework due to be updated next year, CPRE says it wants to see a "brownfield first" approach to housebuilding, to reduce pressure on productive green fields.  
Food | The Nature Friendly Farming Network has published the first report in its Rethinking Food campaign. The Need for Change outlines why an agricultural systems change is needed to support a transition to nature-friendly farming. While recognising the effects of the pandemic and conflict in Ukraine in exposing the weaknesses of the UK's food system, the report argues that those fragilities have been inherent since the country's move to intensive agriculture. The report makes the case for reimagining how to produce healthy food, farmed in systems which also safeguard nature, improve soil health and help achieve net-zero. In particular, the authors set out why it is critical that payment schemes support farmers in creating greater ecological and agricultural diversity, to help manage both natural and economic shocks. Martin Lines, chair of the Network, said: "Without extensive and widespread adoption of nature-friendly agriculture, where diversity spans the landscapes of our farms, we risk a future with greater instability."
---
Science
Marine | Whole site management of Marine Protected Areas (MPA) is more beneficial to the environment than managing specific features, according to a study in Fisheries Management and Ecology. Researchers from the University of Plymouth used underwater videography to monitor two protected areas at Lyme Bay, off the Devon and Dorset coast. One was a Special Area of Conservation, protecting only the specific extent of sensitive reef habitat, while the other area included a mosaic of reef and sedimentary habitats, with the whole site being protected. The study found that the whole site approach resulted in higher levels of diversity than a "feature-based" MPA, with the former seeing an increase in total abundance of reef species by up to 95%. Dr. Emma Sheehan, associate professor of marine ecology at the university, said: "Our work in Lyme Bay has shown what can be achieved by doing things properly from the off, and sets the benchmark for what other MPA managers should be looking to achieve across the world." The BBC covered the research.
Biodiversity | Biodiversity experts estimate that about a third of species have been globally threatened or driven to extinction since the year 1500, according to a paper published in journal Frontiers in Ecology and the Environment – likely much higher than previously thought, particularly for freshwater ecosystems, amphibians, mammals, and freshwater plants. "Experts also acknowledged substantial uncertainty around their estimates, with perhaps as few as 16% or as many as 50% of species threatened or driven extinct over this time," said Forest Isbell, lead author of the paper. But there's still room for hope: the experts added that significantly increasing conservation investment and efforts could save one in three species that would otherwise be threatened or heading for extinction by 2100.
Lakes | As the climate changes, lakes in the northern hemisphere are experiencing less ice cover, which is having a cascade of environmental and ecological consequences, according to a study in the journal BioScience. Shorter winters mean that the lakes, which the authors describe as "key sentinels of climate change", now experience 31 fewer days of ice coverage compared to 165 years ago. The reduced freeze is having a knock-on effect, such as warmer summer water temperatures, different water levels, less oxygen in the water, and the loss of habitat for native cold-water fish. "The ecological consequences of climate change coupled with the impacts of extreme climate events are already occurring in lakes globally and will continue to do so in the future, often without warning or time to adapt," said R. Iestyn Woolway, lead author and a researcher at the University of Reading.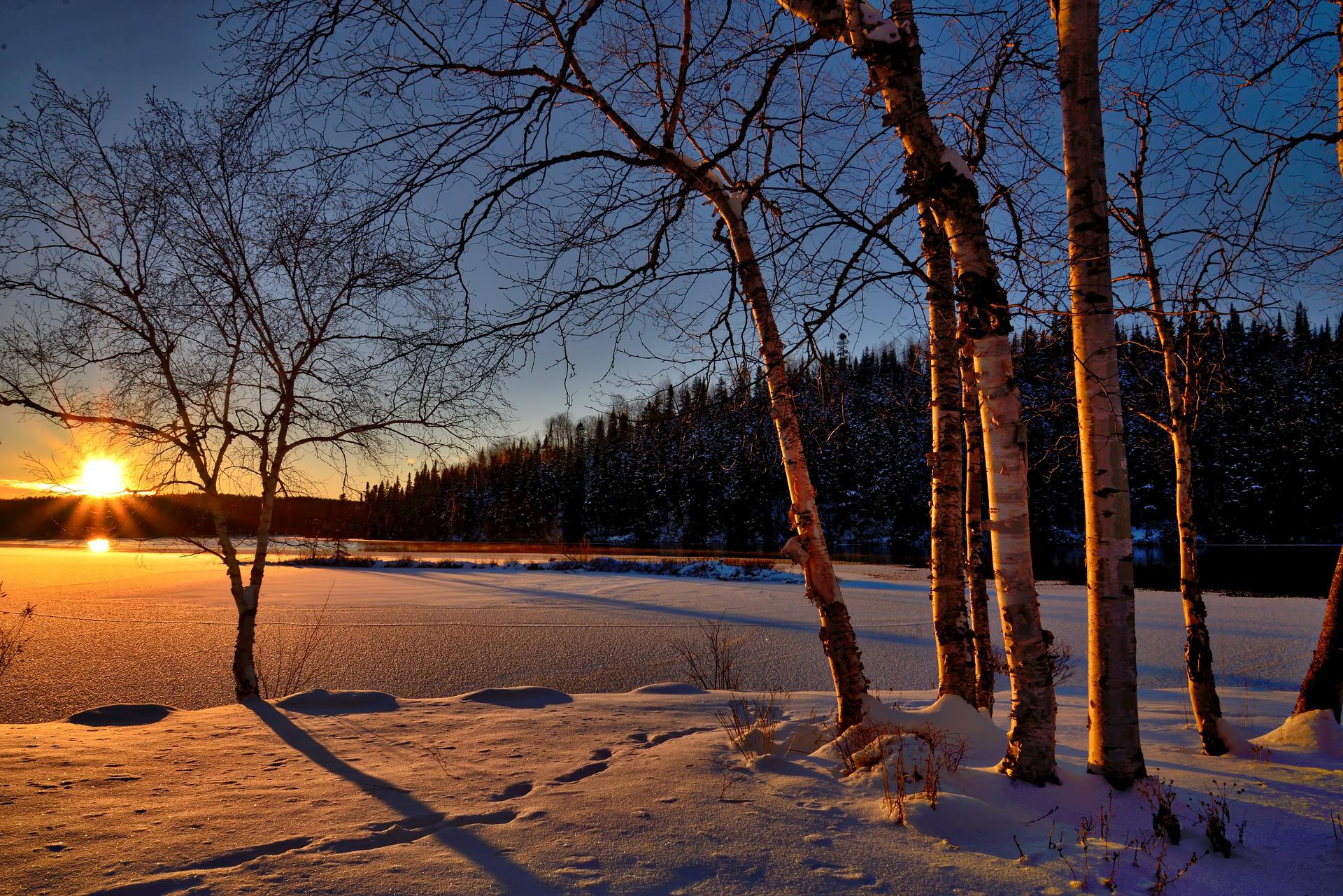 ---
Driftwood
Education | A feature in TES examines what effective outdoor education looks like. There are now more than 200 certified forest schools in the UK, which have become synonymous with outdoor learning. But they are only one method of outdoor instruction – and may not even be the most effective. Dr Helen Bilton, a professor of outdoor learning at the University of Reading, says that "any part of the curriculum can be taught and learned outside" and that learners benefit from it, even if they are just reading under a tree. "We need to take the industry out of it. It's just children learning outside. It's no more complicated than that." Research suggests that children tend to be calmer and have greater concentration in outdoor settings, removed from the echo and bright colours of the classroom.
Thames | In 1957, the River Thames hit rock bottom: it was declared biologically dead. But after almost half a century, the river that was once described as an "open sewer" has been resurrected, thanks to clean-up efforts over the past few decades. It is now home to more than 100 types of fish, six-foot sharks, seahorses, eels, and the occasional stray whale. But the river still faces the threat of rising temperatures and sea levels, which could thwart its revival, and has some of the highest riverine concentrations of microplastic in the world. River charity Thames21 is continuing to fight for the health of the Thames, and has been adding wetlands to parks and turning grassland into biodiversity havens. This story was reported in Slate.
Land | On his blog Who Owns England? writer and activist Guy Shrubsole offers a range of suggestions to improve land usage in the UK and avert the climate crisis. Given that 1% of the population currently owns half of England, he asks whether it's possible to protect land for nature simply by buying it up, and lays out some of the potential options. These include paying existing landowners to manage their land better, buying up land on the open market and giving it back to nature, speeding up market sales through compulsory purchase, and better regulating how land is used. "Lastly," he adds, "the Government could vest the ownership of biological carbon in the Crown, recognising it as a strategic national asset." However, these possible solutions would be far from straightforward to implement – read more about the opportunities and difficulties of the options here.
Further reading:
---
Happy days
Walking | Looking to escape the heat? Get lost in some of the UK's wild woodlands. This informative list from Bradt Guides offers a variety of woodlands to explore. They range from the 4,500-acre ancient forest Savernake in Wiltshire, with its 2,600 ancient oak trees, to Kielder Forest in Northumberland, which according to the Ordnance Survey is home to the most remote place in England, Glendhu Hill. If you're adventuring further north, The Times featured its top five Scottish woodland walks from Peter Irvine's book Scotland the Best. Whether you're in the mood for a fairy glen at Puck's Glen, near Dunoon, or the grounds and woodlands of Inveraray Castle in Argyll (which has a tearoom), there are plenty of Scottish paths to wander.
---
Subscribe to our newsletter
Members receive our premium weekly digest of nature news from across Britain.
Comments
Sign in or become a Inkcap Journal member to join the conversation.
Just enter your email below to get a log in link.
---