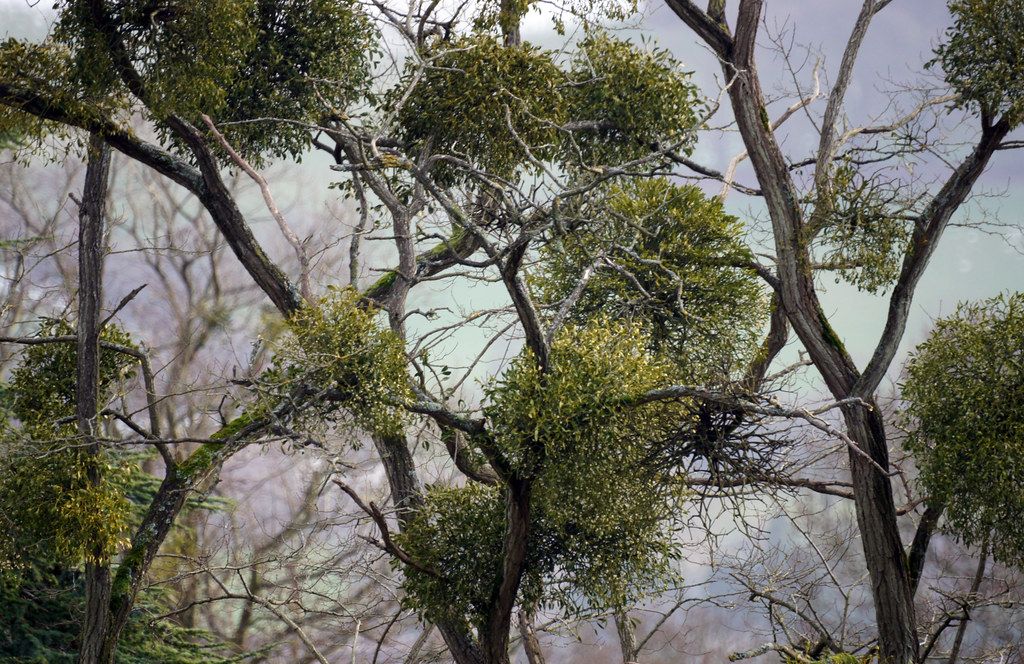 Farm Rewilding & Botanical History
The latest news on nature and conservation in Britain.
Welcome to Inkcap Journal, a newsletter about nature and conservation in Britain. This is the Friday digest.
We have made the newsletter freely available this week – after today, it will continue to be a members-only publication. You can subscribe via the button below. We are dependent on readers to fund our journalism, so massive thanks to anyone who chooses to support us in 2022!
---
National news
Farming | The government has released more details on its post-Brexit plan for agricultural subsidies, focusing on the financial incentives for farmers to restore and rewild their land. There are two schemes: the Local Nature Recovery scheme, which will pay farmers for locally-targeted actions, such as creating wildlife habitat or planting trees on their land, and the Landscape Recovery scheme, for those who want to enact more widespread change. The details were unveiled by environment secretary George Eustice during a speech at the Oxford Farming Conference on Thursday; a separate document spells out the intended environmental outcomes. Bids are being invited for 10-15 pilot projects, though the exact funding available has not been disclosed as the projects will be compared for value for money, reports the Guardian. The announcements were generally well received, though not wholly celebrated. According to the Telegraph, there have been concerns that the reforms will disproportionately benefit wealthy landowners rather than the tenants that make up half of the nation's farmers. Alexander Lees, from Manchester Metropolitan University, called the schemes "simultaneously low and over-ambitious" in comments reported by the BBC. "It would seem very hard to reverse biodiversity loss for the 'most threatened species' in just 10,000 hectares," he said. The Wildlife Trusts praised the "radical" rhetoric but worried that the schemes lacked detail.
Rewilding | Last week, Ed Sheeran announced his intention to buy "as much land as possible" and to "rewild as much of the UK as I can" to offset the impacts of his musical career. Some welcomed his ambition, but others questioned his approach. The Daily Post reported on backlash among Welsh farmers, who expressed concerns about rural depopulation and the impact of "overpaid celebrities with guilty consciences" on food production. In fact, there were a number of stories on a similar theme over the last week. Sky reported on opposition to the "blanket afforestation" of rural farming communities in Wales, while the Guardian looked at concerns among Welsh farmers over rewilding and carbon markets. The Daily Post also spoke to Welsh-speaking families in the Machno valley about their concerns over second homes, Airbnbs and forestry.
Oceans | The last year was an exciting one for Britain's oceans, according to a review by the Wildlife Trusts. For instance, there have been more than 75 sightings of humpback whales around the UK since 2019, showing how populations are recovering after bans on commercial whaling, while white-beaked dolphins were seen off Essex for the first time in over 20 years. However, some of the unexpected visitors to Britain's coast were indicators of the changing climate, including the infamous Wally the Walrus but also a pufferfish. The Guardian and the Times both covered the story. The Guardian also included a comment piece by nature writer Philip Hoare, who mused on what the findings meant in the grand scheme of things. "In many ways these optimistic signs are also the markers of what we have lost," he writes, citing the abundance of species like salmon, porpoise and even sharks in previous centuries.
In other news:
---
Across the country
Oxford | Festive swimming traditions were put on hold in some areas over the New Year period due to sewage discharges caused by storm water overflows. Oxford-based swimmers were told to avoid the River Windrush due to an 'ongoing sewage release' on Christmas Day, according to the BBC. In Cornwall, Bude Sea Pool advised swimmers to stay out of the water for several days due to the health risks of discharges from nearby Widemouth and Summerleaze beaches. The BBC and Cornwall Live reported on the news. Elsewhere, at the River Lostock in Lancashire, the Environment Agency was called out by local residents to investigate a river pollutant which appeared like foamy bubble-bath – although the Agency said evidence was dispersed by high river flows by the time they attended the site. The Lancashire Post covered the news.
Cornwall | Volunteers in Cornwall have resurrected the historic practice of "gleaning" – collecting leftover crops after harvest – in an attempt to tackle both climate change and food poverty. Since September, Gleaning Cornwall Network has managed to salvage 50 tonnes of produce that would otherwise have gone to waste and delivered it to community kitchens, women's refuges, homeless shelters and food banks, reports Sky. The team have gathered potatoes deemed too large for crisps and gluts of vegetables like courgette and beetroots. The project now needs more farmers to sign up to meet demand.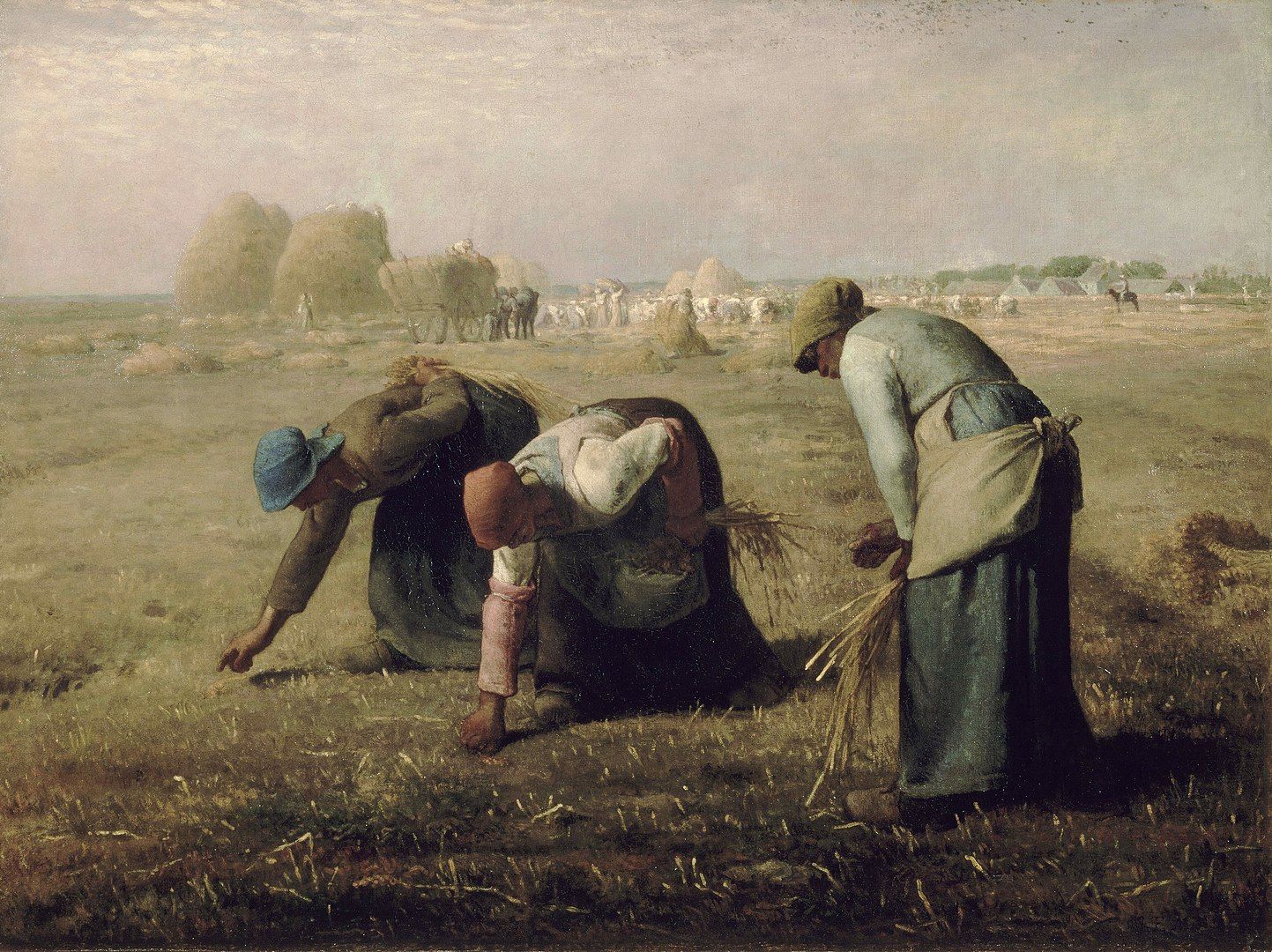 Pembrokeshire | Tens of thousands of starfish have washed up dead on the Pembrokeshire coastlines, reports Wales Online. The unfortunate creatures were found all the way from Saundersfoot to Tenby. The Marine Conservation Society has indicated that the stranding could be caused by extreme weather. Marine biologist Jake Davies, who works for the Angel Shark Project Wales, pointed out that a similar event took place on a Gower beach last year.
Elsewhere:
---
Reports
Farming | Farmers could boost their profits by 7% by adopting certain ecological management practices, according to a report published by Scotland's Rural College. Researchers at SRUC carried out an economic assessment of four different practices on 31 Scottish livestock farms, using data collected during a survey in early 2020. The research found that setting aside an ecological area on agricultural land and reducing farm inputs could boost farm profits. However, the report also recognises that changing from a conventional to an organic farming system and setting aside agricultural land require capital investment, making such practices a more challenging prospect for some farmers. The Herald covered the story.
Natural Capital | In a report commissioned by the Oxford Farming Conference, Green Alliance explores the future governance of natural capital. The thinktank argues that natural capital has been undervalued in policy and by the market for too long, but that paying for it properly could open up new sources of income for the land-based economy, particularly in areas which struggle to produce food at a profit. The report makes three key recommendations to ensure that natural capital payments will fully deliver: an Office for Carbon Removal; a rural land-use framework; and more flexible farm tenancies.
Sequestration | A second report by Green Alliance reviews the different opportunities for sequestering carbon on working farms in the UK, as well as the challenges that need to be addressed for a credible and sustainable market for agri-carbon. The report concludes that farmers should be wary of selling carbon offset credits to buyers upfront, as this could harm their own decarbonisation efforts. Instead, the authors recommend working together with food businesses to reduce emissions and sequester carbon in the supply chain. The report reinforces the need for strong standards, including a UK Farm Soil Carbon Code, to ensure carbon is accurately measured and safely stored, and new governance to ensure those buying offsets are also reducing their own emissions.
---
Science
Botany | The Botanical Society of Britain and Ireland (BSBI) has recently published the latest issue of its scientific journal, and there are some particularly interesting connections between plants, history and folklore. For instance, one paper argues that Neolithic copper miners were responsible for introducing the Strawberry Tree to western Ireland; another traces the history of the mistletoe trade in connection to Christmas traditions, alongside more recent declines. You can read all five papers here.
Gardens | Urban gardens are a dependable food source for pollinators throughout the year, according to a study by the University of Bristol. Despite wide variation in both the quantity and timing of nectar production in gardens, the research found that pollinators are guaranteed a diverse food supply by visiting multiple gardens. This contrasts with previous studies on farmland, where pollinators are exposed to boom-and-bust cycles of nectar production with seasonal gaps. Lead author Nick Tew said: "This means that everyone has the potential to help pollinators in a meaningful way, even with a small garden, and there is a lot of room for improvement, with some gardens providing hundreds of times less food than others, depending on what people choose to plant, weed, prune or mow." The British Ecological Society featured the research.
Beavers | Beavers are essential for freshwater conservation and ecosystem stability, according to a study by the Natural Resources Research Institute in Minnesota. The study is one of the most comprehensive ever conducted on beavers, using aerial imagery to examine five watersheds across 70 years. The research demonstrates that, as ecosystem engineers, beavers are major drivers of water retention, and could be an effective biological tool to help buffer freshwater ecosystems against disturbances and alterations. Co-author Tom Gable suggests that the large spatial scale of the research could be of particular value to conservationists, scientists and citizens wanting to understand how reintroduced or recovering beaver populations can positively affect the landscape.
---
Driftwood
Land | The Institute of Welsh Affairs has an interesting piece on the etymology of the Welsh word for "land" – llan – tracing back its roots to enclosure and sanctified land occupied by a Christian community. The concept, writes Dylan Moore, is therefore "inextricable from ideas of territory and ownership, and ties of ethnicity and belief", a connection which is relevant to contemporary debates about ownership and access, and the use of land for forestry, farming, leisure and industry. This is the first in an ongoing series on the people, cultures and politics associated with land in Wales.
Reforestation | Former leader of the Conservative Party William Hague writes in the Times about reforestation policy, in light of his own efforts to plant trees by the thousand at his home in mid-Wales. In particular, he addresses concerns over land use and the planting of trees by corporations to offset carbon emissions to the detriment of local communities and biodiversity. "An MP told me that this gathering controversy will soon rival arguments over second homes in its intensity," he writes. The article prompted various interesting letters, including one from Isabella Tree of the Knepp Estate, who highlighted the benefits of natural regeneration.
Rewilding | A debate has broken out over the National Trust's use – or rather its avoidance – of the word "rewilding". The trust has rejected requests from Rewilding Britain to allow its nature restoration schemes to be included in a list of such projects, reports the Times. Alastair Driver, director of Rewilding Britain, accused it of "hiding" because it feared backlash from tenant farmers and neighbouring landowners. "They are holding back the development of nature conservation through rewilding by not using the term," he said. A spokesperson for the National Trust said that it did not use the term because "it means so many different things to different people". In other rewilding news this week, Harry Mount attacks the concept in the Spectator, arguing that the British countryside has been shaped by humans since time immemorial. "The government should beware of creating just another form of globalisation: where food production is planted offshore while the countryside is turned into a middle-class theme park," he concludes.
Further reading:
---
Happy days
Resolutions | If you are still seeking a New Year Resolution, Discover Wildlife has compiled a list of ideas aimed at helping you to get closer to the natural world. Ideas include learning to draw flora and fauna, getting out at night, and starting a nature journal. Perhaps your Resolution is to keep up-to-date with environmental news, in which case you might want to consider taking out a subscription to Inkcap Journal… This newsletter goes out every Friday to our members, and all subscriptions help to fund our in-depth nature journalism. Thank you!
---
Subscribe to our newsletter
Members receive our premium weekly digest of nature news from across Britain.
Comments
Sign in or become a Inkcap Journal member to join the conversation.
Just enter your email below to get a log in link.
---