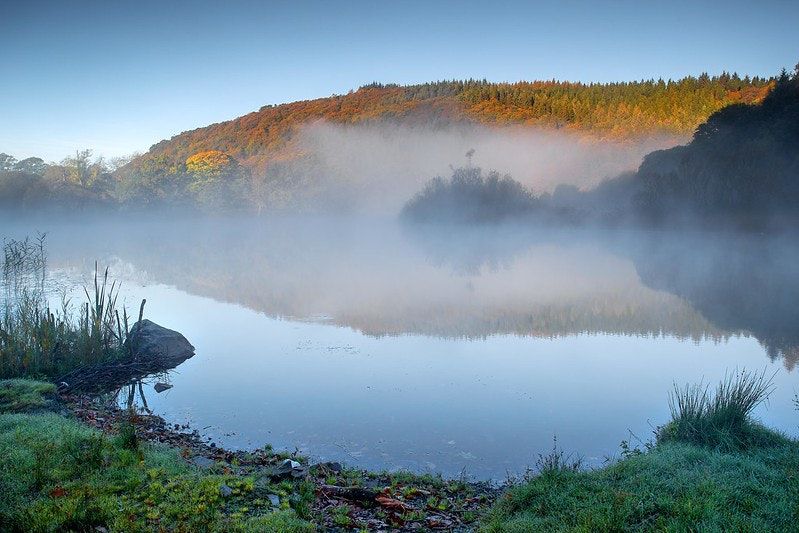 Environmental Principles & Rewilding Statistics
The latest news on nature and conservation in the UK.
National news
Principles | The government is consulting on a new set of Environmental Principles, replacing the principles set out by the EU, that will provide an overarching environmental framework to all policy-making decisions. Well, almost all of them. As Ruth Chambers of Greener UK points out in a useful explainer, "it is rife with get out clauses" and there are "sweeping exclusions for some government departments" including the Treasury and defence. The Wildlife Trusts were also unimpressed: "The Government's flagship Environment Bill provides no legal duty to apply the principles – instead, Ministers must have 'due regard' to a policy that can be changed by government whenever it likes." The BBC reported on concerns that the principles are meaningless anyway, as the government presses on with damaging projects like the Cumbria coal mine (though the government is now taking another look at that project). You can read the policy statement on which the consultation is based here.
Farming | The government has set out the details of its new Sustainable Farming Incentive pilot scheme, which will reward farmers for more environmentally friendly practices. It will build on Defra's "tests and trials" programme to test working versions of the UK's future agricultural subsidy scheme "from start to finish". There is a good overview of the scheme in the Farmers Guardian, while Farmers Weekly puts more meat on the bones. The RSPB's Tom Lancaster has written a Twitter thread explaining why this is an important moment for the UK's future agricultural policies. However, the response to the new scheme was lukewarm. Richard Benwell, of Wildlife and Countryside Link, said that Defra had failed to provide a "clear route map for moving beyond business as usual". The Wildlife Trusts said that the details do not signal that "environmental ambition is being hard-wired into agriculture policy."
Rewilding | Earlier this week, the Telegraph reported that Boris Johnson had tasked officials with setting up a rewilding task force to gauge appetite for returning creatures like wolves and lynx to Britain. "Stakeholders in the taskforce will help draw up plans to bring back lost species, and discuss any issues landowners may have that need to be mitigated before any scheme goes ahead," according to Helena Horton, who wrote the article. Defra published a blog denying the story – and then promptly deleted it, with environment minister Zac Goldsmith apologising to Horton. Defra subsequently told ENDS that it intends to establish "a stakeholder forum specifically looking at species reintroductions" later this year. The notion prompted a strong reaction among some people; in the Farmers Guardian, George Dunn, head of the Tenant Farmers Association, said that the government should focus on issues like fly tipping and dog attacks on livestock rather than "some misguided idea about returning Britain to a sort of medieval wasteland". In other Goldsmith family rewilding news, Zac's brother Ben Goldsmith has set up a new charity, the Highlands and Islands Environmental Foundation, which aims to "restore the terribly depleted natural fabric of these landscapes", according to the Times. There's more on that in the Telegraph.
In other news:
---
Across the country
Northumberland | The River Coquet has taken a new course after breaking its banks following heavy rain last month, according to the Environment Agency and Natural England. Part of the river merged into a nearby lake, emptying a 500 metre stretch of the original channel. The event was expected, and fisheries specialists have spent the week rescuing stranded species like salmon, trout and lampreys. "It's a protected conservation area and so allowing this natural process to take place ensures it remains a good habitat for wildlife and environmental features," according to Stephen Merrett of the Environment Agency.
Somerset | The Somerset Wildlife Trust have launched an initiative called Wilder Churches, alongside the Diocese of Bath & Wells, to increase biodiversity in local churchyards. This is no small project: there are 477 parishes in the area. "Many churchyards support wildflower-rich grassland areas, ancient trees and other nooks and crannies that offer homes for invertebrates – food for birds, reptiles and mammals – and are home to many species of bat," the Trust said. "Other churchyards, although 'green', support less biodiversity, but there is great potential to turn this around and help churchyards become special places for wildlife as well as for people." It's a topic that Inkcap recently covered in its article on rewilding death.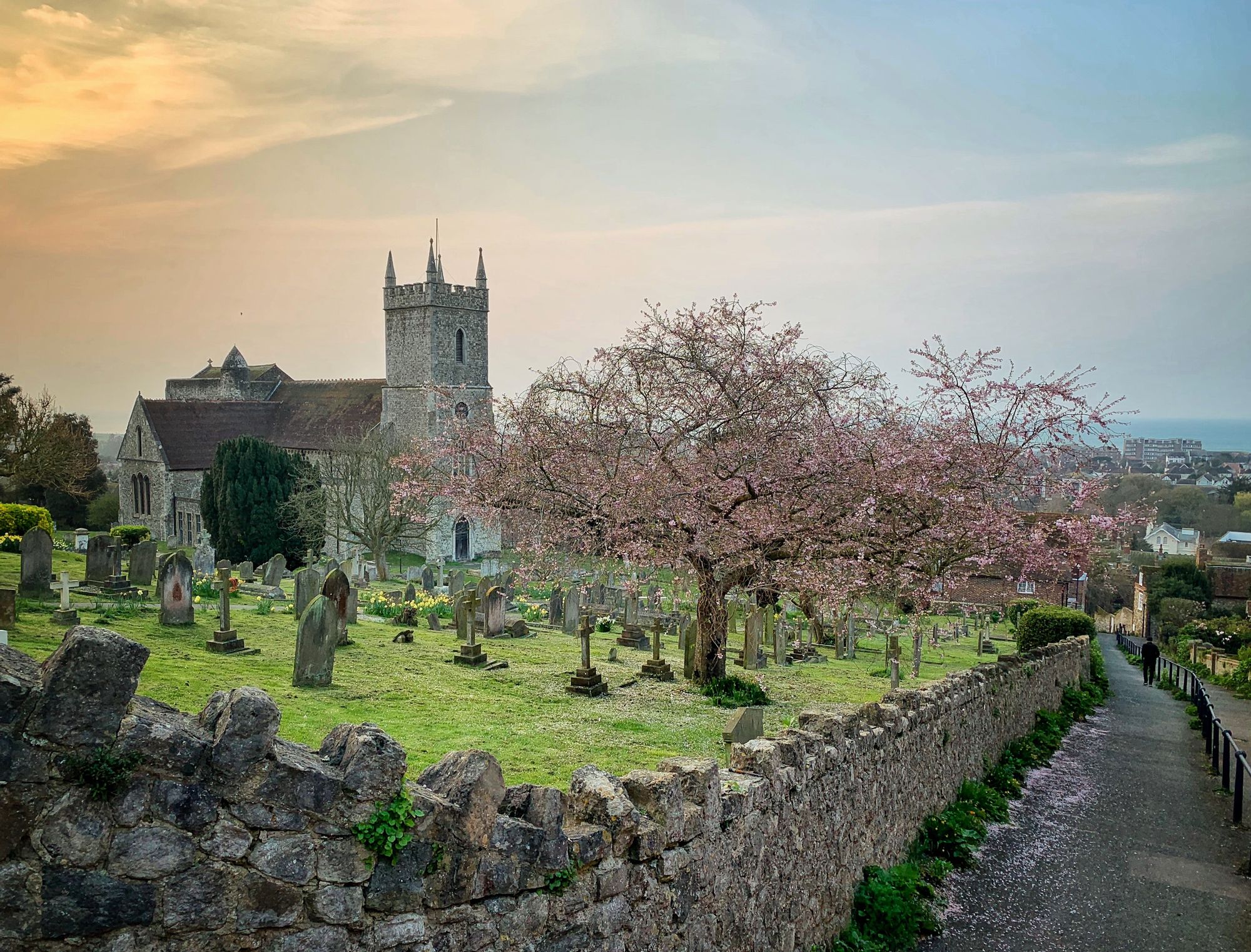 Yorkshire | I found this story in the Yorkshire Post rather heartwarming. Inspired by her grandchildren's climate change protests, Janet Willoner has been secretly foraging for seeds and growing them into saplings. She has collected hazel, birch, oak, alder, elder and rowan, and carefully nurtured them through the winter. "I shall never see them mature," she said. "That doesn't matter. It doesn't have to be my forest, as long as we've got more trees. If I do this for 10 years I will have produced probably 5,000 trees, so long as I can keep it up. I will be 87. That will be a good contribution." The saplings have been donated to the Make It Wild's Northern Forest project and will form a wildlife corridor between existing ancient woodlands.
Elsewhere:
---
Reports
Rewilding | We hear a lot about rewilding but statistics about actual projects are often scarce – so the data released by Rewilding Britain today is really fascinating. The charity surveyed 23 rewilding sites across England, covering over 75,000 acres. I'll summarise some of the most interesting findings in bullet points:
Jobs: The number of full-time jobs on the sites increased from 151 to 222 as a result of rewilding, including roles in tourism, monitoring, restoration, livestock management and education.
Reintroductions: Species had been reintroduced to 10 sites, with plans underway at another six. The most common were beavers (11 sites), white storks (4) and water voles (3).
Livestock: All sites supported grazing animals. Data from 15 sites showed that livestock numbers were 54 percent lower than before, solely down to cuts in sheep numbers, which dropped from 22,400 to 1,400. Numbers of cattle, pigs and ponies actually increased.
Impacts: Positive impacts on local businesses and communities were reported at 14 sites; however, five sites also reported negative impacts.
Enthusiasm: For 21 sites, there was at least one supportive neighbour. Out of these, 13 also had sceptical neighbours and five had neighbours who were opposed to rewilding. One site said that the use of the word "rewilding" had made things more difficult.
You can see all the statistics in the press release, or read the accompanying blog about the data here.
Birds | The British Trust for Ornithology has released its 2020 BirdTrends report, which is basically an encyclopaedia covering the population status of the UK's common breeding birds. It includes graphs of abundance, population trends by habitat, and causes of any changes. According to BirdGuides, the report is especially significant because it provides "an early indication of one of the periodic revisions of the UK's Red List due to be published at the end of this year."  It's good news for great spotted woodpeckers, not so much for greenfinches.
Snares | OneKind, a Scottish charity that campaigns against cruelty to animals, has released a new report highlighting the worst snaring incidents that took place in the UK last year. It showcases particularly disturbing incidents where animals, including target species such as foxes, and other species such as dogs and cats, have been caught in these traps. "Shockingly, snares are still legal in Scotland. In fact, the UK was one of only five EU countries which permitted the use of snares," the charity said in a statement.
---
Science
Attitudes | A study in Land Use Policy looks at the divisions among conservationists – including topics like rewilding, novel ecosystems, capitalism and reintroductions – and where common ground exists. It finds that discourse is sometimes confrontational, but that conservationists are often happy to see other approaches in different places as long as their own approach is not undermined. "Understanding these different perspectives will increase the chance that conflicts can be mitigated, and the shared goals of conservationists can be achieved," the author writes. Another interesting paper looks at attitudes towards woodland expansion in Dartmoor National Park.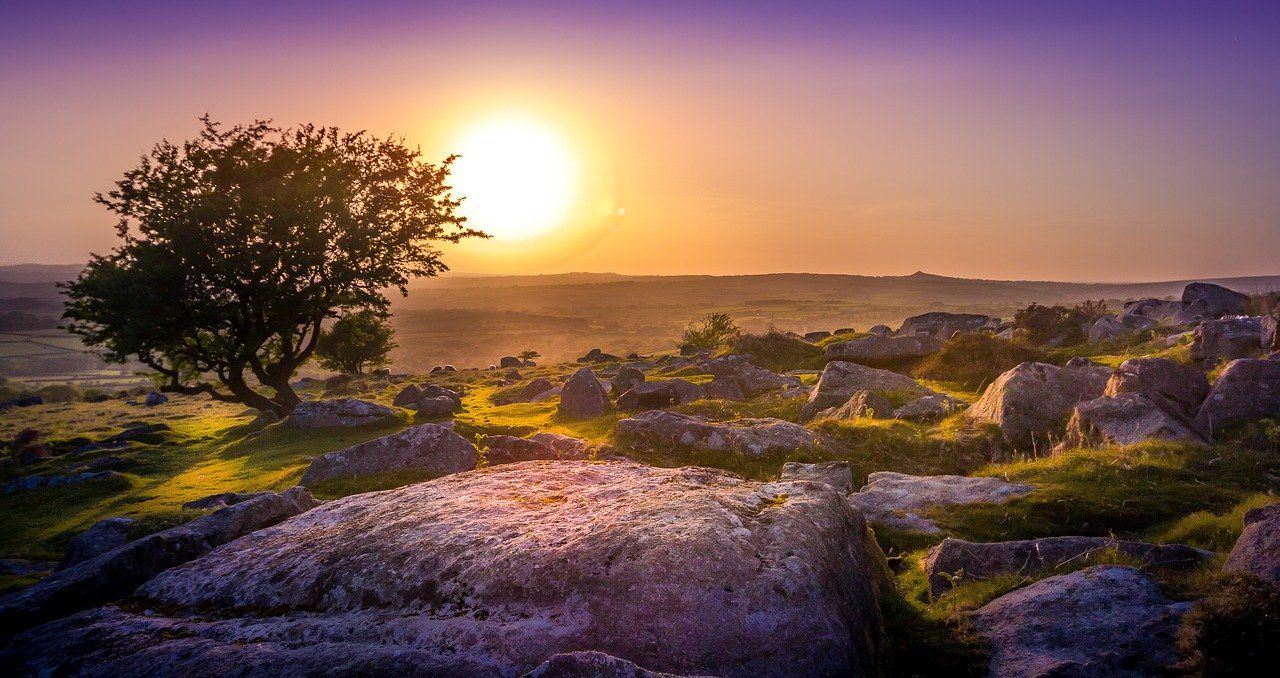 Fishing | A study in Global Environmental Change looks at the impacts of climate change on fishing in Cornwall – specifically, on the trade-off that fishers have to make between safety and income as stormy weather increases. It suggests that climate risk insurance and better access to microfinance could help to protect fishers' assets, reducing the economic need to take to sea in dangerous conditions.
Justice | A study in Ecological Indicators looks into the relationship between stream health and human wellbeing. It finds that stream conditions are likely to be better in places with a higher percentage of white residents. "These findings relate to the broader issue of systemic prejudices and the reality that our institutions and social systems do not favor marginalized communities," said one of the authors. This study focuses on Virginia, USA; but it would be interesting to see the work repeated in the UK, given the terrible quality of our rivers.
---
Driftwood
COVID | Crabs and worms have been vital to the production of COVID vaccines, underscoring our dependence on biodiversity, according to a blog by Buglife. The organisation is calling for increased resources for protecting invertebrate populations to prevent further declines as we emerge from the pandemic. "I hope that the help gathered from invertebrates in our time of need is repaid with a greater respect and acceptance of bugs by humans," said Matt Shardlow, head of Buglife.
Capercaillie | How are forest-wandering cattle helping to preserve populations of capercaillie in Abernethy? This video by the RSPB is a nice insight into the practicalities of an unusual conservation project.
Hillwalking | A few weeks ago, outdoor writer Alex Roddie received an email telling him to stop writing about nature and get back to outdoor subjects. "After I managed to get over my initial shock, I found myself pondering what this might say about the state of outdoors writing – and how we treat our wild places," he writes in a thoughtful essay for The Great Outdoors. The natural world is more than just a gym, he concludes: it's a home for countless other creatures, and climbing a mountain without appreciating the wildlife on the way is missing the point.
Further reading:
---
Happy days
Photos | I haven't been out much recently, so I enjoyed living vicariously through these photos of the natural world that people have sent into the Guardian. There are snakes and woodlands and even boxing hares, which I would absolutely love to see one day.
---
Image credits: Tony Armstrong-Sly, Martin Drew, piersoneill
Subscribe to our newsletter
Members receive our premium weekly digest of nature news from across Britain.
Comments
Sign in or become a Inkcap Journal member to join the conversation.
Just enter your email below to get a log in link.
---