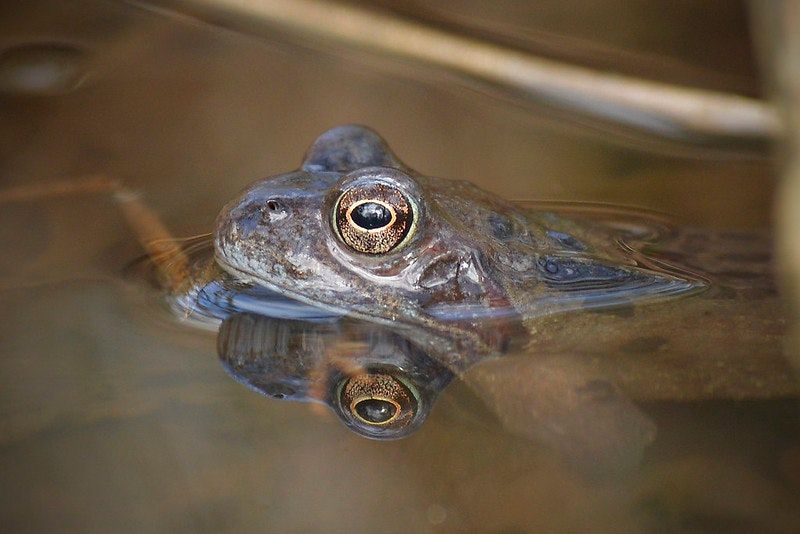 Environment Bill & Frog Potions
The latest news on nature and conservation in the UK.
National news
Environment Bill | After a pause of more than 200 days (due to coronavirus), the Environment Bill is heading back to Parliament for further debate on November 3rd. But there's a problem: campaigners and MPs are concerned that a government amendment will weaken the new Office for Environmental Protection. This is meant to be an independent watchdog, making sure that the government effectively protects the environment and abides by environmental law.  But an amendment to the bill means that the government itself will now be able to "advise" the body, reports the BBC. The chairs of two parliamentary committees have asked for guarantees about its independence, governance and budget. Defra has responded to concerns, saying that "numerous safeguards will be in place to protect the OEP's independence."
Pollution | The Times has published a series of articles on pollution, which paint a damning portrait of an underfunded Environment Agency. They are, unfortunately, behind a paywall, but here are some highlights. Analysis found a sharp rise in serious breaches of environmental permits across England. These rose by nearly 50 percent to 988 in 2018 – yet, in the same year, only 38 prosecutions were brought by the Environment Agency, compared to 322 to 2007. A second article found that a lack of oversight by the agency meant that many polluters preferred to risk rule-breaking rather than install infrastructure to protect the environment; at the current rate, English farms expect an inspection once every 344 years. A third article looked at river pollution in the context of the post-Brexit subsidy regime that could punish farmers for polluting. Emma Howard Boyd, chair of the Environment Agency, has published a response.
Peat | It's now been one year since the government promised to ban burning on peatlands, but there has been no action and campaigners are fed up with waiting. In a statement, representatives from the RSPB, National Trust, Plantlife and more urged ministers to match their words with actions. Inkcap has an in-depth story on peat burning here. Separately, campaigners have criticised the horticultural sector following a report showing that 42 percent of composts are composed of peat. The Independent has covered the story.
In other news:
---
Across the country
Kent | A 10-mile sandbank called Goodwin Sands, six miles off the coast of Kent, is due to be dredged as part of plans to extend the port of Dover, reports the Guardian. The work is taking place despite the opposition of conservationists, historians and the local MP, and the fact that the area was awarded marine protected area status by the government last year for its biodiversity and unique habitats. Campaigners failed to overturn the licence in a legal bid against the Marine Management Organisation last year, and are now lobbying the government to provide the site with even greater protection in a last ditch attempt to prevent the dredging taking place.
Hampshire | A contractor has been fined £1,000 for clearing a site in Fareham that was home to protected dormice, despite an environmental consultant warning that the species was on site, reports the BBC. The Crown Prosecution Service said that it was a deliberate act to avoid paying around £68,000 to clear the site in a way that would protect the mice. Ian White, of the People's Trust for Endangered Species, said that the site helped to connect dormice across the area and that "now part of this habitat has been destroyed, this could lead to some populations becoming isolated from each other."
Cumbria | Beavers are back in Cumbria. Two animals have been released on a country estate near Penrith as part of a five-year trial. For now, the beavers will live in a 27-acre enclosure as conservationists gauge their impact on farmland streams, reports the BBC. The creatures came from Scotland, and they are called Glen and Dragonfly. Cumbria Wildlife Trust has released footage of one of the beavers gnawing on a tree.
Elsewhere:
---
Reports
Natural Capital | The government is failing to meet the environmental targets set out in its 25 Year Environmental Plan, according to a report by the Natural Capital Committee, the independent advisory body on nature. The report assessed progress in improving several "natural capital assets", including clean air, freshwater and soils, and concluded that the majority are deteriorating. It determined that only half of nature reserves are in a healthy condition and that damage to soils is costing England and Wales almost a billion pounds per year. The Telegraph and the Independent cover the report, and Defra also responded.
Rewilding | Britain's climatic zones are shifting by up to five kilometres per year because of climate change, and many species may not be able to adapt to the changes, according to a new report from Rewilding Britain. But a massive push to restore and connect habitats across the nation could help to avert a catastrophic decline in biodiversity, the charity says. It is calling for rewilding to be adopted across five percent of Britain, with another 25 percent given over to "a rich mosaic of nature-friendly land and marine uses". The Guardian and the Herald cover the report.
Funding | There are some truly depressing statistics in this enlightening report on regulatory enforcement, written by Unchecked UK. It examines the changes in funding for environmental bodies in the UK, and then looks at the changes to enforcement activities. For example, Natural England's funding has fallen by 72 percent since 2009, while its spending on monitoring of Sites of Special Scientific Interest has fallen by 64 percent. Environment Agency prosecutions of businesses have fallen by a massive 88 percent. Read it and weep.
---
Science & Statistics
Museums | Zoos and museums need to work together to ensure the conservation of small carnivorans, according to a paper by Andrew Kitchener, principle curator of vertebrates at National Museums Scotland. "There has probably never been a more important time to study these taxa in captivity as wild populations increasingly come under threat," he writes, adding that this knowledge could be useful in modern conservation, including translocations and reintroductions.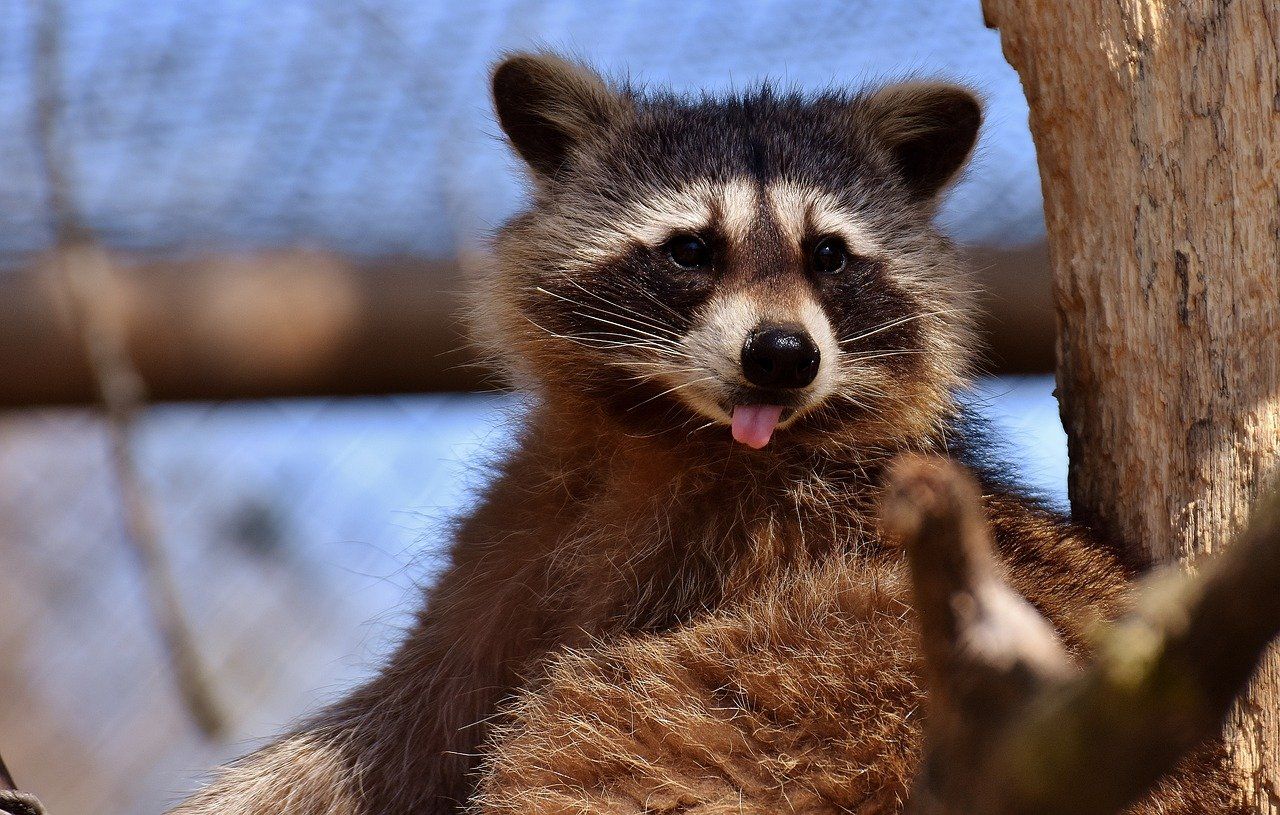 Working land | Although international agreements aim to conserve 17% of the Earth's land area by 2020, there are no area-based conservation targets for landscapes that meet human needs, such as farmland, ranches and commercial forests. A new paper argues that 20 percent of these working landscapes should be maintained as native habitats – a change that the authors argue will have benefits for food security, people and the effectiveness of protected areas. One of the authors, Lynn Dicks of Cambridge University, has written a thread about the paper here.
Organic farms | The government has published some interesting statistics on organic farms. Some 485 thousand hectares of land are farmed organically in the UK, 62 percent of which is in England. However, just 2.7 percent of total farmland is organic, and the area of organic farmland has dropped by 34 percent since its peak in 2008. There are plenty of graphs for you to get your teeth into here.
---
Driftwood
Planning | The government's consultation on its future planning regulations closed yesterday, and there has been a corresponding burst of NGOs outlining their vision for the system. The reforms proposed have prompted concern for the environment: the Wildlife Trusts say that the changes will increase nature's decline, fail to integrate nature into people's lives, and undermine local democracy. In a separate blog, the group outlines how development can be done in a nature-friendly way. The Bat Conservation Trust has also outlined its concerns.
Brexit | Brexit will have a confusing and messy impact on environmental protections in Scotland, writes Richard Dixon, director of Friends of the Earth Scotland, in the Scotsman. It's not clear who will ultimately gain control of the environmental powers passed down from Brussels: will it be the UK or Scottish Parliament? "The UK Government say these powers will come to Scotland. Eventually. But the temptation will be for the UK to hang on to them, to make sure goods sold in one part of the UK can be sold everywhere in the UK," he writes. Defra has responded here.
Conservation | Following on from his popular blog on reintroductions (which I included in this newsletter a few weeks ago), ecologist Simon Phelps looks at the arguments for and against two different approaches to conservation: habitats- and species-based work. As ever, he raises several thought-provoking issues and delves into the nuances of these approaches, as well as drawing some of his own conclusions.
Further reading:
Froglife has an interesting blog on how how scientists are using lockdown to study amphibians during the "Anthropause".
An article in the New Humanist looks at whether mountains, trees and rivers should have legal rights.
The Guardian looks at how efforts to revive Britain's orchards are starting to literally bear fruit.
---
Spooky days
Halloween | It's the spookiest time of the year, so here is some nature-themed entertainment to get you in the mood. This on-brand story from Froglife looks at why witches are always throwing amphibians into potions. Spoiler: they weren't. "If we look at Shakespeare's cauldron, what was really being used was mustard seeds (eye of newt), buttercup (toe of frog), holly leaves (wool of bat) and houndstongue (tongue of dog)," according to this article. There's also a Halloween podcast from Countryfile.
---
Image credits: Kentish Plumber, Alexas Fotos
Subscribe to our newsletter
Members receive our premium weekly digest of nature news from across Britain.
Comments
Sign in or become a Inkcap Journal member to join the conversation.
Just enter your email below to get a log in link.
---