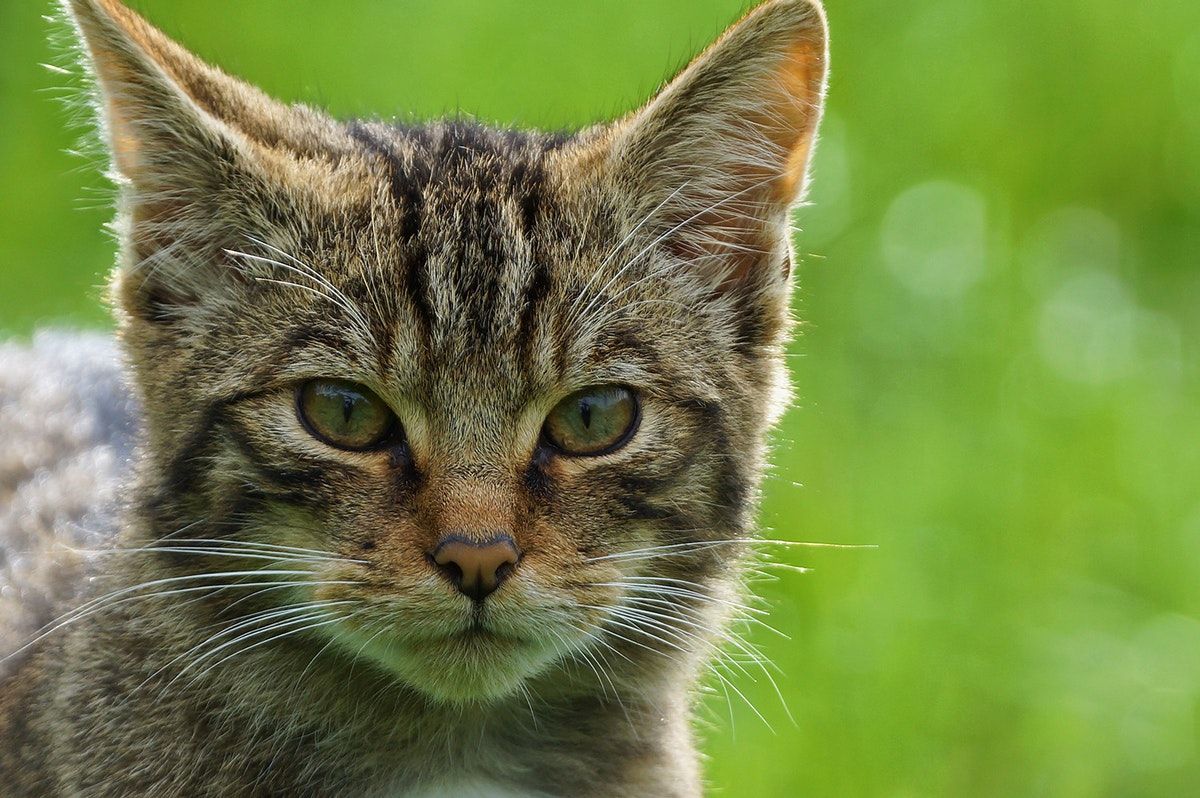 Endangered Mammals & Tiny Trees
The latest news on nature and conservation in the UK.
National news
Food | The government has published the first part of its National Food Strategy. Much of the report focuses on health, but the environment also plays a key role. It recommends, for instance, that the government should not agree to cut tariffs on products that do not meet the UK's climate and environmental standards, such as beef that has been reared on cleared rainforest. These standards should be drawn up by a newly formed Commission (see more on this below). The Strategy also urges the government not to delay its new Environmental Land Management scheme, which is designed to pay English farmers £2.4bn per year to deliver public goods. Part two of the Strategy will focus more heavily on the environment. The report was widely covered, but the BBC in particular has a useful report on the environmental element.
Agriculture | The government has launched a new Trade and Agriculture Commission to guide the deals that the UK makes with other countries in light of Brexit. According to Defra, the Commission will look to ensure that "the sector remains competitive and that animal welfare and environmental standards in food production are not undermined." The Commission reports to the international trade secretary and will produce an advisory report in six months' time, reports the Eastern Daily Press. Separately, the government has announced that farmers will no longer have to meet EU "greening requirements" to receive subsidies from 2021. This demanded, among other things, that 5% of arable land must be beneficial to biodiversity, reports Farming UK. While experts are claiming that this is "not a catastrophe", there are concerns about the lack of a replacement system.
Red List | A quarter of the UK's native mammals are now at risk of national extinction, according to the first Red List of UK Mammals – a comprehensive review that has been approved by the International Union for the Conservation of Nature. Some, like the wildcat, are critically endangered, reports the BBC. There are various reasons for these steep declines, including persecution, disease, and habitat loss. "While we bemoan the demise of wildlife in other parts of the world, here in Britain we are managing to send even rodents towards extinction," says the report's lead author, Fiona Mathews, in the Guardian. The news was also covered by the Scotsman and the Telegraph.
In other news:
---
Across the country
Aberdeenshire | Police have confirmed that a young white-tailed eagle, found dead in Aberdeenshire in April, was killed with poison. They are treating the death as suspicious. This is unsurprising, given that the bird was found on a grouse moor in the Cairngorms, a hotspot for raptor persecution, according to the Raptor Persecution UK blog. "As well as being illegal, poisoning is a cruel way to kill a bird," says Inspector Sheila McDerment in the BBC. The RSPB called on the Scottish government to implement the licensing of grouse moors "without delay" to deter criminality. Chris Packham wrote to Nicola Sturgeon about the crime: "You are demonstrating a wilful blindness to a national disgrace which shames your government, people and country," he said.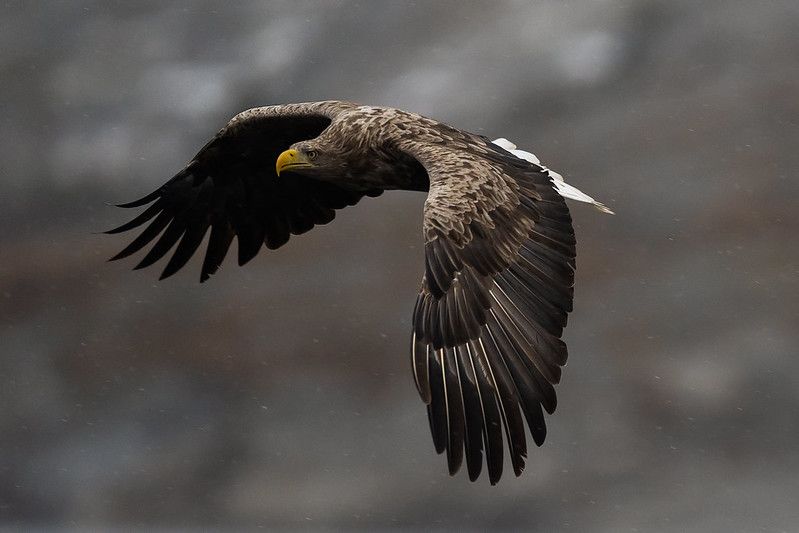 Glen Affric | A project to restore Scotland's adorably nicknamed "wee trees" has been awarded £125,000 from the Scottish government's Biodiversity Challenge Fund. These waist-high trees, like dwarf birch and downy willow, were once widespread but have now almost vanished following centuries of overgrazing by sheep and deer; they can grow near mountain summits, despite harsh conditions. The scheme is run by Trees for Life and the National Trust for Scotland. The Herald covers the story.
West Wales | Threatened ringed plover chicks have hatched in a nest that their parents built on a golf course car park in West Wales, taking advantage of the solitude offered by the coronavirus lockdown, according to Natural Resources Wales. The golf course in question has shut down half of the car park to allow the birds space, now that people are once again allowed to return to the area. "They have shown how resilient nature can be and how quickly it can flourish given the right conditions," said the Ceredigion environment leader for NRW.
Elsewhere:
---
Reports
Environment Plan | The Natural Capital Committee has released its response to the government's 25 Year Environment Plan Progress Report, alongside a set of recommendations for a green recovery from the pandemic. The key point is pretty damning. "The government is not on course to achieve its objective to improve the environment within a generation. The next generation will, as a consequence, inherit a poorer set of natural assets," the report says.
Just transition | The Just Transition Commission has released a report setting out its advice to Scottish ministers on achieving a green recovery following the pandemic. The document is focused on climate change, with a particular emphasis on equity. There is, within this, a role for nature; the report recommends that the government should support increased and diversified tree planting, alongside existing commitments on peatland restoration. These will both help the government hit net-zero emissions, while also specifically benefitting rural and remote communities, the report says.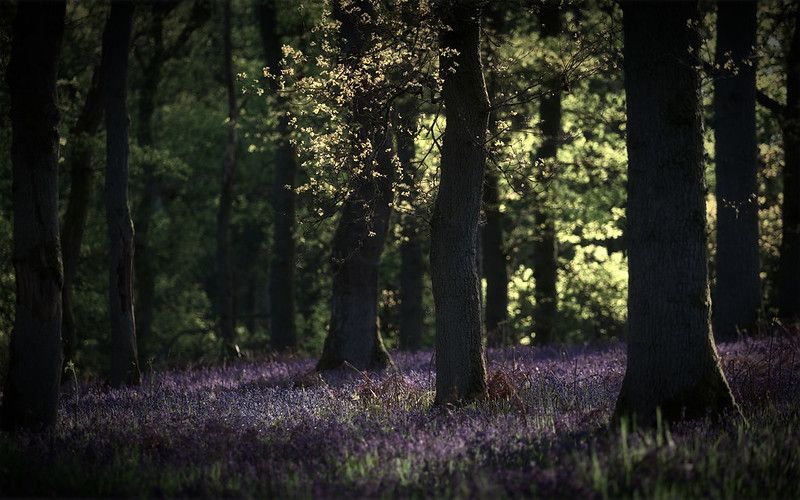 Natural economy | A report commissioned by Scotland's Rural College shows that the "natural economy" contributed £29.1bn to Scotland's GDP and employed 290,100 people in 2018. This sector was defined as activities that "directly use, rely or contribute to conserving natural resources", including tourism, food and drink, fishing and aquaculture, agriculture, energy and forestry, logging and wood manufacturing. The Press and Journal writes up the findings.
---
Science
Renewables | The Scottish Marine Research Energy Programme, a government-backed group, has released a new raft of papers on seabirds. These studies look at behaviour at sea, improved estimates of survival rates, and the links between habitats and breeding colonies. The research will "inform new guidance on seabird population analysis and map how sensitive certain populations can be to potential offshore wind locations," according to a government press release. You can read them here.
Wildfire | Natural England has released a report on the causes and prevention of wildfires on heathlands and peatlands in England. It finds that natural wildfires due to lightning strikes are rare in the UK, and most wildfires are the result of either human error, managed burns, or arson. Fires are also expected to increase due to climate change.
---
Driftwood
COP26 | The UK is hosting next year's UN climate conference, and, according to environment minister Zac Goldsmith, nature will be at the heart of its strategy. "We cannot tackle climate change without also tackling environmental destruction, and vice versa," he said in a speech at Chatham House. As COP hosts, the UK government will be asking other countries to increase their spending on nature. "We need protection and restoration of nature to be a core priority globally." If you're interested in these important negotiations, then it's worth reading the speech in full.
Lake District | A group of academics and conservationists based in Cumbria have published an essay outlining their plan to "reimagine the Lake District", recognising the environmental damage that exists on the fells and releasing the "iron grip of heritage and romantic sentiment" that prevents positive change. "It is also absolutely the right time to enable farmers and land managers whose lives and families have been and still form an integral part of the 'ecosystem' of the Lakes with funding to plan and implement the widescale restoration of landscape and its biodiversity," they write in the Ecologist.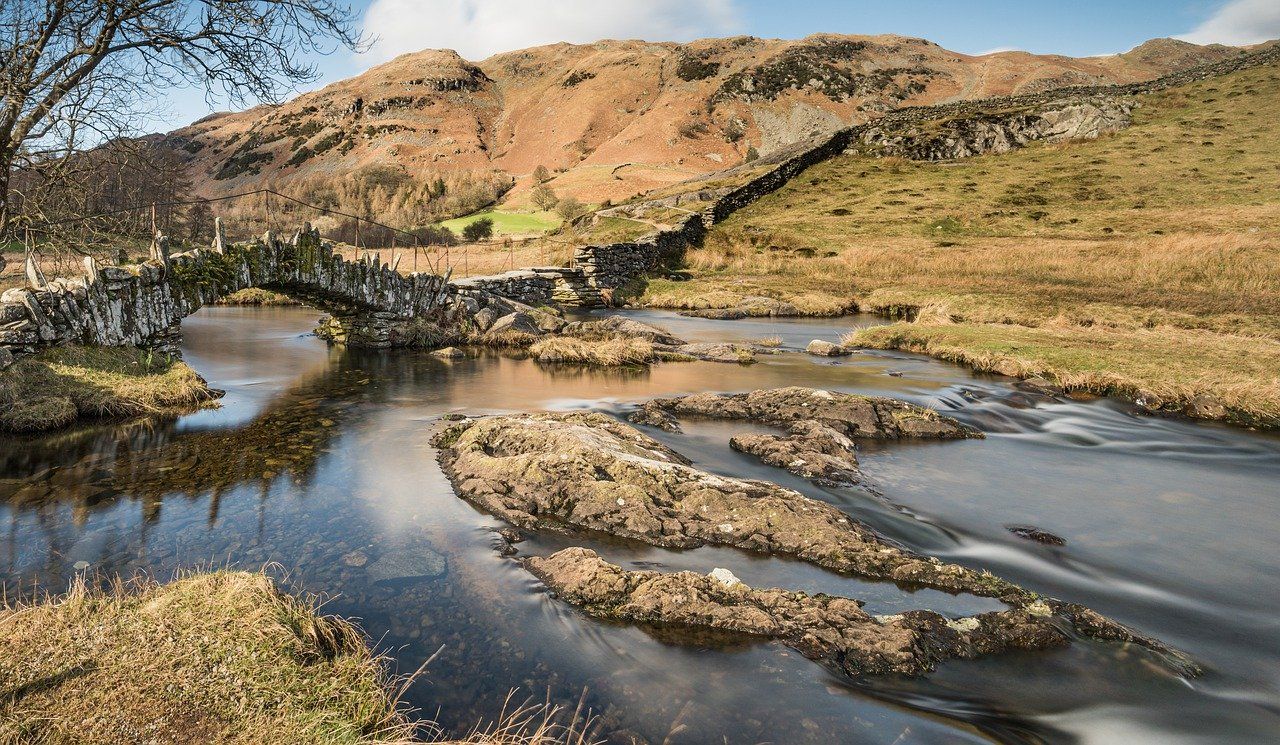 Roadsides | There's been a lot of chatter about wildflowers on road verges recently, but I don't think anyone has written about it as well as author Lucy Jones in the beautiful essay in Emergence magazine. "When we go out looking for wildflowers, I'm nervous about becoming attached to these small areas beside the road. I imagine the wild growth will be pulled up, or mown, or killed with pesticide," she writes.
Further reading:
Natural England's Director for wildlife licensing has done a stocktake of this year's wild bird licensing. NE
The Scottish Rewilding Alliance has launched a petition calling on the government to allow the relocation of beavers. Trees For Life
Campaigners are concerned about a potential surge in mountain hare killings before protections come into force. Scotlink
---
Happy days
Singing | If you're looking for a wholesome way to entertain your children, I recommend the summer singing project, Fallen Feathers. It has been organised by composer Ben See, who is asking children to send recordings of themselves singing the parts to a short song about nature and pollution. It is raising money for Black2Nature, the group run by Mya-Rose Craig (aka Birdgirl) that runs nature camps for children from communities of colour. Hear more about it in Ben's video.
---
Image credits: hehaden, Per Harald Olsen, ShinyPhotoScotland, Paul Edney
Subscribe to our newsletter
Members receive our premium weekly digest of nature news from across Britain.
Comments
Sign in or become a Inkcap Journal member to join the conversation.
Just enter your email below to get a log in link.
---