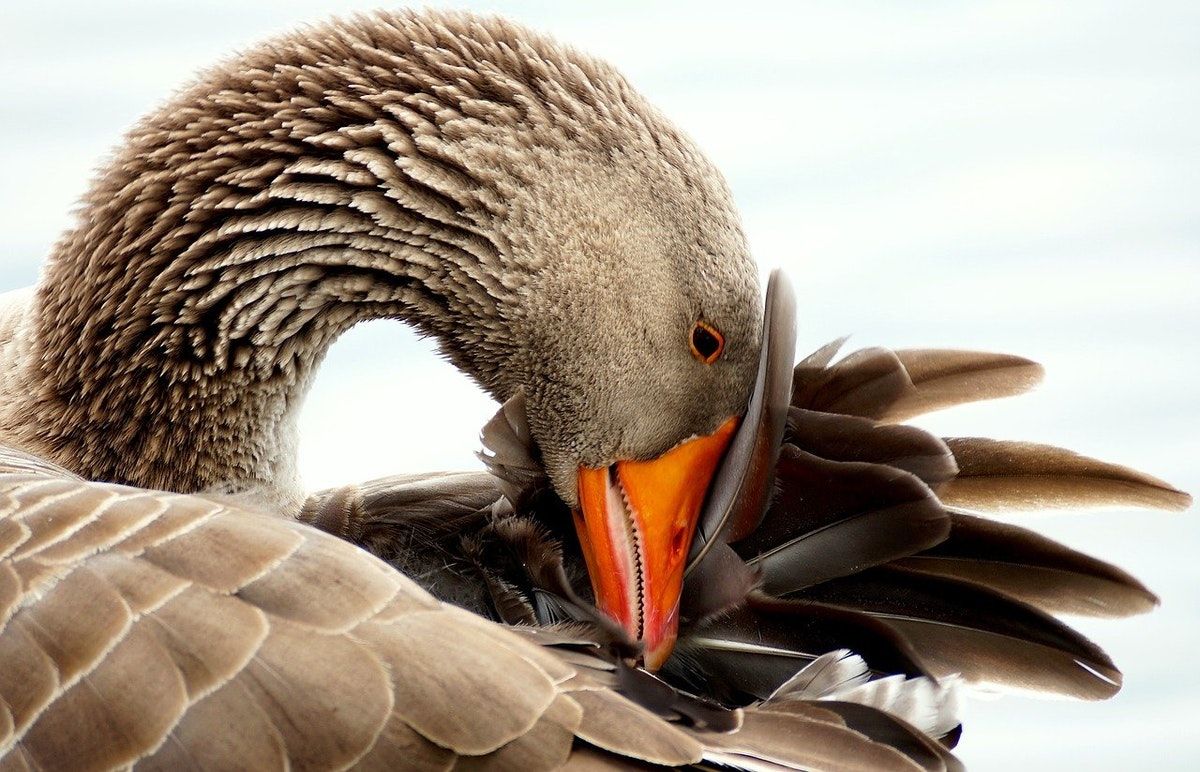 Cubbington Pear & Orkney Goose Game
The latest news on nature and conservation in the UK.
National news
HS2 | There has been rather a lot of news around HS2 this week, so I'm going to bring it all together here, starting with the felling of the famous Cubbington Pear Tree. The 250-year-old tree in Warwickshire was removed to make way for the HS2 line, to the devastation of local people. It was thought to be the second-oldest wild pear tree in the country, reports the Guardian, and was voted the Woodland Trust's Tree of the Year in 2015. Separately, anti-HS2 protester Elliott Cuciurean has been handed a six-month suspended jail sentence for trespassing at Crackley Woods, reports the BBC. All this took place despite the unearthing of twelfth century witches' marks in Buckinghamshire during preparations for the railway line, which historians believe were "created to protect against spirits by trapping them in an endless line or maze."
Water pollution | Similarly, there have been a few stories about water pollution, which I'll wrap together. Firstly, the Guardian has reported that the Environment Agency is examining whether more than 50 sites have been polluted by various companies, following the discharge of neonicotinoids by salad suppliers Bakkavor into a river in Hampshire. The agency has explained why it is carrying out the investigation. Separately, Belhaven Brewery in Dunbar has been fined £10,000 for a pollution incident, which put nearby rivers and beaches at risk, reports the BBC. And in Carmarthenshire, a farmer has been fined for persistently polluting a river by failing to empty a silage tank, according to Natural Resources Wales.
Beavers | Boris Johnson has bought his father the gift of beavers for his 80th birthday. According to the Telegraph, the prime minister and his siblings clubbed together to get a beaver licence for Stanley Johnson's Exmoor Estate, making sure the paperwork was in place and the habitat appropriate. The feat was achieved with the help of Britain's beaver reintroduction maestro Derek Gow, who said that he was "deeply grateful" to Boris for his "help in returning beavers to England". Others were less appreciative:
In other news:
---
Across the country
Cumbria | I saw three golf course stories this week, so let's start with the good news in Cumbria. A former driving range in Carlisle city centre is being transformed into a wildlife haven, thanks to an injection of funding that aims to link pollinator habitats across northwest Cumbria. Now for the bad news. Donald Trump has won permission from Aberdeenshire council to build a second golf course, reports the Guardian, despite conservationists warning that it could have a catastrophic impact on the area's delicate environment. Finally, in Norfolk, locals have been angered by plans to chop down several mature trees on a former golf course to make way for new homes, reports the Eastern Daily Press.
Kent | Conservationists are leaping into action to defend the Swanscombe Peninsula in Kent from being turned into a £3.5bn theme park, reports the Guardian. The government has designated the venture a "nationally significant infrastructure project", but charities say that the site – a mix of nature reserves, marshes, pasture and a former concrete works – should be protected as a site of special scientific interest to safeguard the wildlife that makes its home there. The riverside area is already a marine conservation zone, designated as such to protect the fantastically-named tentacled lagoon worm.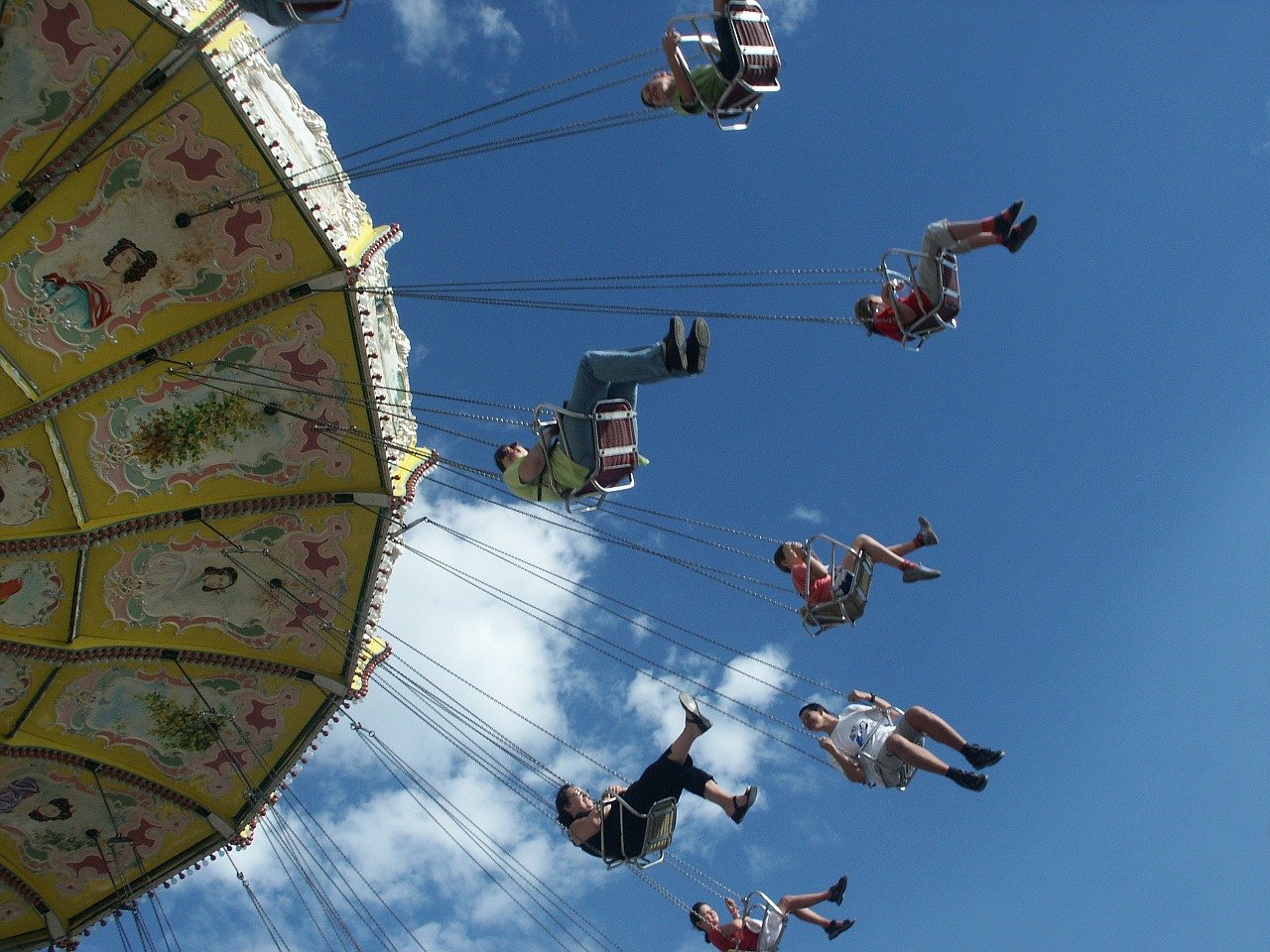 Fens | The Wildlife Trust is testing alternative crops in East Anglia's Fens that can tolerate wetter landscapes of restored peat, reports the Press Association. The main species include manna grass, which could provide a new cereal crop, and reed, which can be used for thatching. They are also looking at providing unique crops for flavouring, such as meadowsweet and bog myrtle, which could appeal to chefs and gin companies. The idea is to provide farmers with a continued livelihood that is compatible with a thriving landscape, according to the Bedfordshire, Cambridgeshire and Northamptonshire Wildlife Trust.
Elsewhere:
---
Reports
Nature recovery | The government has released a policy paper about its Nature Recovery Network. It's a useful primer on what the network hopes to achieve, including the restoration of 75% of protected terrestrial sites by 2042, and how it will be supported by the Environment Bill.
Development | There is already enough brownfield land to accommodate 1.3 million new homes, according to CPRE, in its annual report on the topic. It says that these sites could provide enough space to meet the Conservatives' target of building 300,000 homes per year for the next five years, particularly since a third of plots already have planning permission in place. The findings undermine the government's claim that the planning system is slowing development, the charity says. (Though it's worth remembering that brownfield land can also be an important habitat.)
---
Science
Orkney geese | Can farmers and geese live in harmony? Academics have tried to figure out how to balance the demands of conservation and agriculture by designing a virtual game that they presented to farmers on Orkney. The game presents various interventions, such as subsidies, to see how they affect the players' inclinations to kill the birds. It also measured the impact of the farmers' real-life traits, such as attitudes to wildlife tourism, finding that those with more positive attitudes were less likely to shoot.
Turtles | Scientists have looked at more than a century of turtle records for the UK, and found that there has been a notable decrease in sightings in recent years, although they are not certain of the cause. The findings apply to loggerhead, leatherback and Kemp's ridley turtles. "Changes to overall population abundance, prey availability, anthropogenic threats and variable reporting effort could all contribute," the authors write. The Guardian covered the study.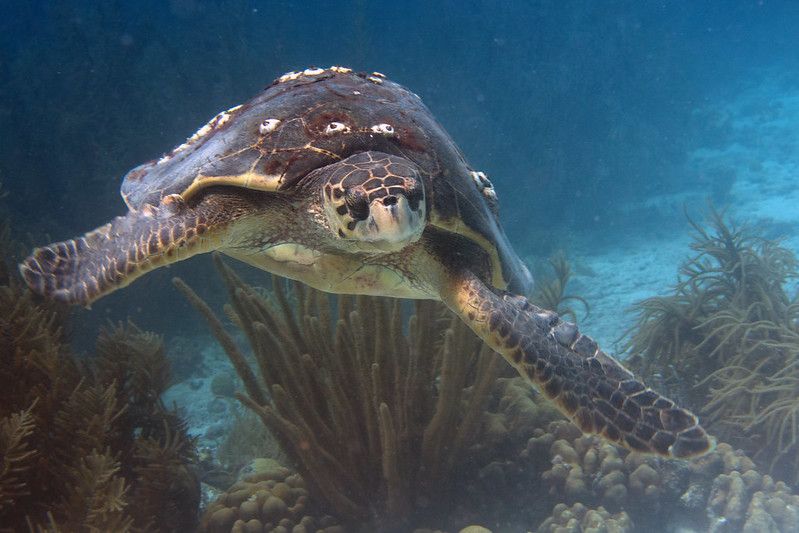 Communication | How can social media be used effectively for communicating scientific and environmental knowledge? Zoologist and presenter Sophie Pavelle has looked at this question in a new study, where she analyses engagement with her social media postings during a 22-day trek around Cornwall, including online videos about nature. Effective social media use "requires a balance between crafting an informative yet entertaining narrative without compromising scientific accuracy," the authors write.
---
Driftwood
Hedgehogs | The Guardian has a heartwarming feature about Kirtlington's quirky hedgehog highway, which passes through 60 properties in the village. Safe passage is an important part of hedgehog conservation; the species has declined by 90 percent since the second world war. "Miniature ramps and staircases thread between gardens in this higgledy-piggledy place, with its 13th-century church and notices about cake sales and 'cricketers wanted,'" writes Phoebe Weston.
Langholm | The deadline for the community buyout of Langholm Moor is approaching. The group has raised over £3.1m, but need at least £4.2m by the end of October to realise their dreams of turning the estate into a nature reserve. "This is a once in a lifetime opportunity to repair the land and see around us the wildlife that should be occupying the ground," writes one of the volunteers on the website for the Scottish Wildlife Trust. If you have a spare million sitting around, now is the time to throw it their way.
Woodland words | In this essay for the Forestry Commission, writer Zakiya Mckenzie reflects on her time as the body's writer-in-residence, and what it means to experience forests as a black woman in England today. "It was really heartening to meet tree climbers, dendrologists, foresters and volunteers who acknowledged that some of the plants one can see in the arboreta and gardens of the forests were brought to England through exploitation," she writes.
Further reading:
---
Happy days
Trees | I started with the bad news that the Woodland Trust's 2015 Tree of the Year had been chopped down to make way for HS2. Here's the good news: the winners of this year's competition have just been announced. In England, the Happy Man Tree in Hackney took the title – although this plane tree, too, has been marked out for felling later this year, with the community rallying to save it. "The Happy Man Tree protest has highlighted the value that mature trees have in a community, their cultural and social importance based on memories, aesthetic features, and the sense of wellbeing they bring," said one protester. Although the Cubbington Pear is gone, the Happy Man could yet survive.
---
Correction: The text has been updated to clarify that Bakkavor was not responsible for all sites being investigated by the Environment Agency.
---
Image credits: Susanne Jutzeler, ADD, actor212
Subscribe to our newsletter
Members receive our premium weekly digest of nature news from across Britain.
Comments
Sign in or become a Inkcap Journal member to join the conversation.
Just enter your email below to get a log in link.
---