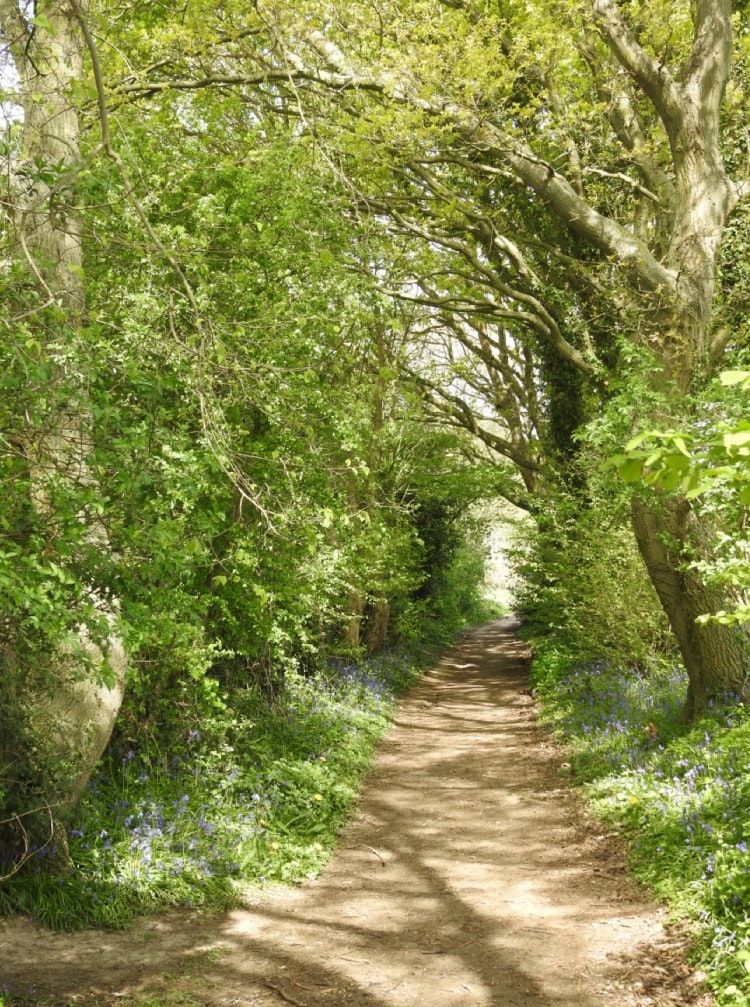 How technology shapes a closer relationship with nature
Miles Richardson began recording nature on his smartphone in 2011. Now, his research is supporting mental health during lockdown.
By Miles Richardson
My personal reconnection with the natural world came in 2011, when I got my first smartphone.
Not that I knew I was disconnected: I have always enjoyed wildlife and visiting beautiful landscapes, but, looking back, I wasn't embedded in nature. I was a visitor, a guest in nature's home.
I wasn't a particularly early adopter of smartphones. But, once I let one into my life, I began "writing on foot" during my regular walks after work, using the notes app to compose simple observations about the nature I encountered, together with my response.
This grew into a habit – a compulsion even. That year, through 250 walks into the local landscape of the Dove valley, I found joy and calm in noting the everyday things in nature. I found that discovery doesn't just take place within wild landscapes, but also in finding wilderness in simple places close to home.
My writing developed from the re-discovery of the changing seasons into an exploration of my relationship with the natural world. Through regular engagement with everyday nature, I found a universal story about our connection to it.
Those 100,000 words laid the foundations for my research. My first project into "nature connectedness", back in 2013, focused on writing simple sentences noting three good things in nature each day. It was to become the theme of my work for the next seven years.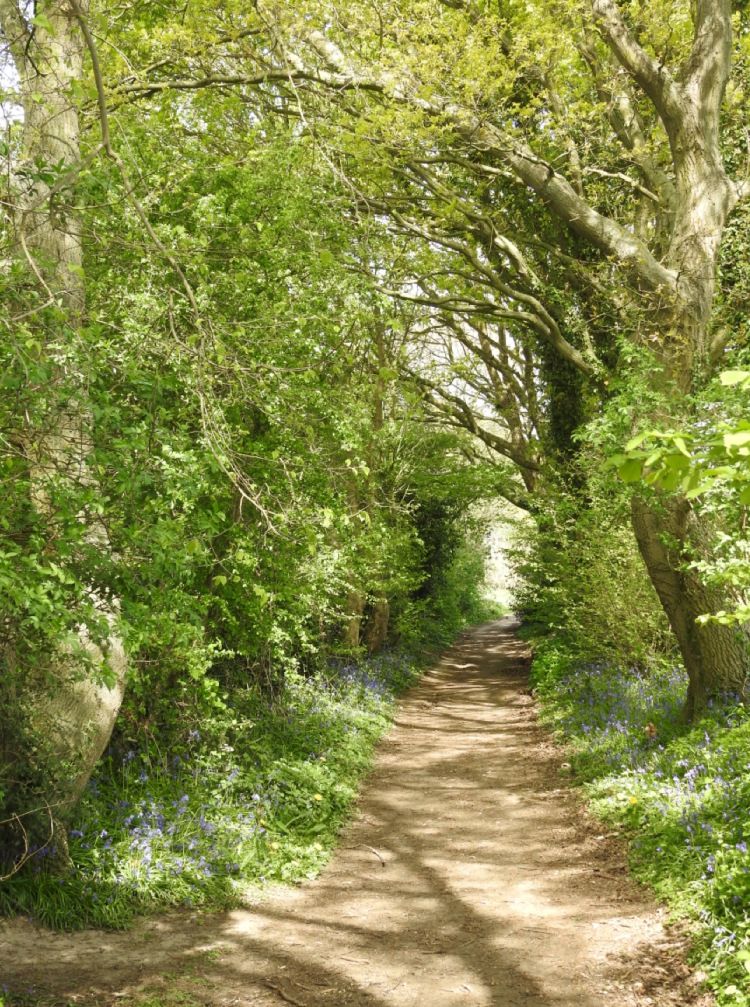 This concept, tested with a few dozen people, evolved into a £250,000+ research project involving hundreds of people. The work took me back to where I started: the smartphone. This time, instead of noting my own observations, my work involved creating and testing a smartphone app that prompted other people to notice the good things in nature.
In 2019, we published the results. The app had significantly improved wellbeing in adults, with clinically significant improvements in mental health for those with difficulties. These improvements were more pronounced for people who had previously had a lower connection to nature; as they developed a closer relationship with the natural world, they experienced increasingly positive emotions. It was just as I had found myself in 2011.
Noticing nature worked. Earlier this year, working with the National Trust, we published a report that explored the impacts further. We asked over 2,000 adults how often they noticed the good things in nature: simple things like listening to birdsong or enjoying the early spring blooms. We found that most adults don't tune into nature – and yet noticing these simple things, and nurturing a close relationship with nature, emerged as important contributors to happiness and the sense that life is worthwhile.
After all this excitement in my professional life, lockdown happened, and I became restricted once again to local places. I take long walks in the countryside that I'm fortunate to have on my doorstep. Over two months I've rarely left the parish. I've repeated the same route each day, noticing the oaks steadily become spring green and tuning in to the birdsong which seemed louder as the roads fell silent.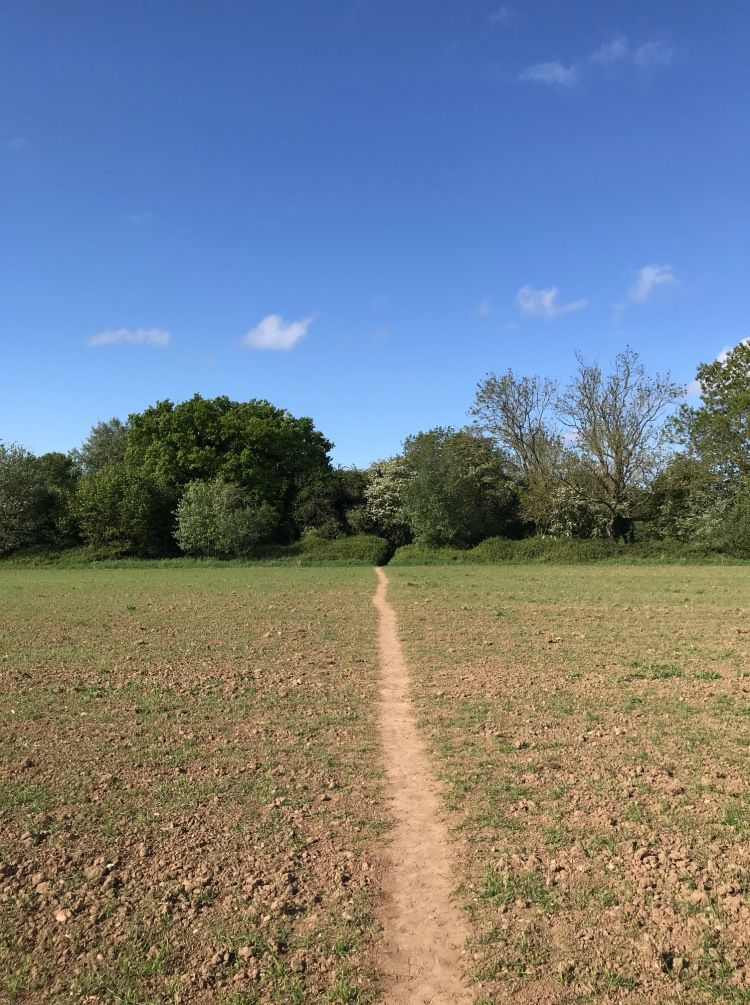 As we entered into lockdown, I was approached by SOS Children's Villages Italy, a non-government organisation that was supporting people with life in forced quarantine. I put together some interventions to help people feel a little closer to nature, even when confined to home. Once again, these included noting the good things in nature.
Unfortunately, the research version of the smartphone app wasn't suitable for general public use. So we teamed up with Go Jauntly to add a "Nature Notes" feature to their existing app. The app is true to the original idea, prompting people to notice the good things in nature, and allowing them to discover and share local walks.
My feeling is that many people have found a new friend in nature during the lockdown. Finding that nature can lend a hand, helping to manage moods and even provide connection at a time of social isolation. My hope is that, as I found, this renewed noticing of nature will become a habit, a connection, and provide the new relationship with nature that we need for a sustainable and meaningful life.
---
Miles Richardson is Professor of Human Factors and Nature Connectedness at the University of Derby, where he leads the Nature Connectedness Research Group.
---
All image credits: Miles Richardson, taken during lockdown
Subscribe to our newsletter
Members receive our premium weekly digest of nature news from across Britain.
Comments
Sign in or become a Inkcap Journal member to join the conversation.
Just enter your email below to get a log in link.
---