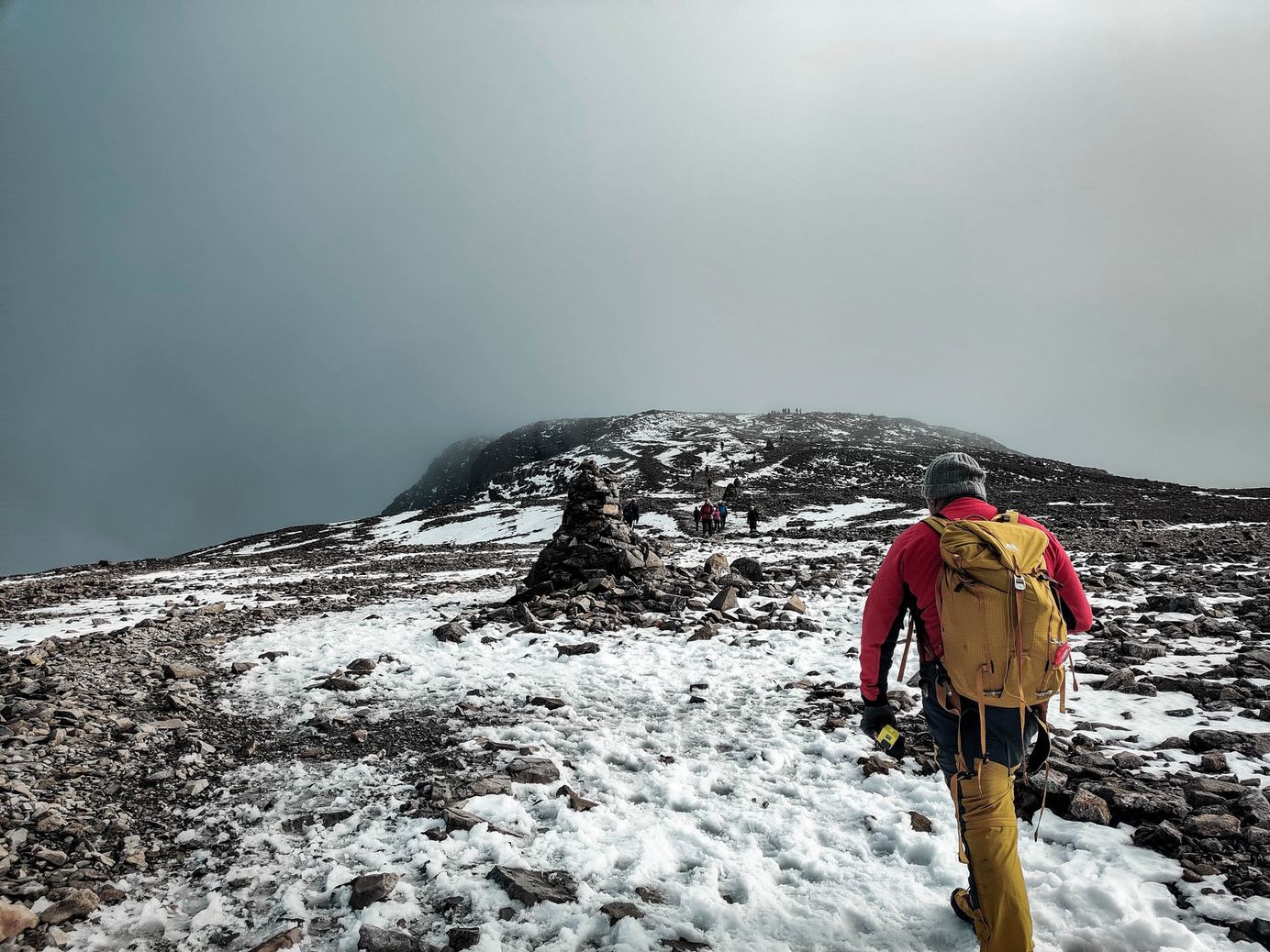 'It is treated as a commodity to be conquered': Can mountain tourism ever be truly sustainable?
Fragile mountain environments are too often damaged in the race for the summit. Slow tourism offers a better way.
Ben Nevis in early summer; the sun is shining and a gentle breeze cools the mass of walkers toiling up the Mountain Track.

This path used to be called the Tourist Route, but was renamed on local signs and maps to deter the ill-equipped from making the lengthy trip to Britain's highest point – and having to be rescued in their flip-flops.
That might have slightly relieved the pressure on the Lochaber Mountain Rescue Team, but there are still more than 150,000 who haul themselves up 'The Ben' each year.
Many of them do it for charity. Every year, around 30,000 people take part in the Three Peaks Challenge, charging up the motorway to climb the highest peaks in Wales, England and Scotland within the space of 24 hours. This is a path that raises money as well as heartbeats.
Some get snooty about this mass participation, but the vibe can be life-affirming. Many are not used to summit ascents, so have mental as well as physical boundaries to overcome. The usual nods and grunted hellos between walkers are replaced with beaming smiles and camaraderie. At the top, there can be a hearty round of congratulations, sharing of chocolate and endless photographs.
What's not to like about people raising money while undertaking good exercise in wonderful scenery? If you don't like crowds, can't you pick another mountain? Unfortunately, there is one downside: the natural environment in the glen and on the mountain is taking a hammering.
The John Muir Trust, which owns and cares for Ben Nevis, including the summit, has spent more than £500,000 repairing footpaths in the last five years.
The damage is often down to an attitude problem, explains Nathan Berrie, one of the trust's rangers. "The majority want to complete it in 24 hours. Generally if you do something quick, that results in you approaching it by all means necessary – maybe cutting corners both physically and metaphorically."
With speed as a priority, littering becomes more likely – no one has time to go and collect that plastic water bottle which has rolled down the hill. Staff regularly gather hundreds of bags of rubbish; during one litter pick in 2019 they recovered 8kg of banana skins, which otherwise take two years to degrade.
While Three Peakers aren't the only guilty parties, the time pressure to complete the trio of mountains exacerbates the problem. Leaving the zig-zag path to cut a direct, faster line up the mountain means erosion. Precious mountain flora is trampled underfoot, earth and rocks worn away and pushed down the hill.
And it's not just the mountain that suffers. Speed, lack of mountain experience and high numbers together create an increased risk of nasty tumbles, in turn putting pressure on emergency services, including volunteer mountain rescuers. So what can be done?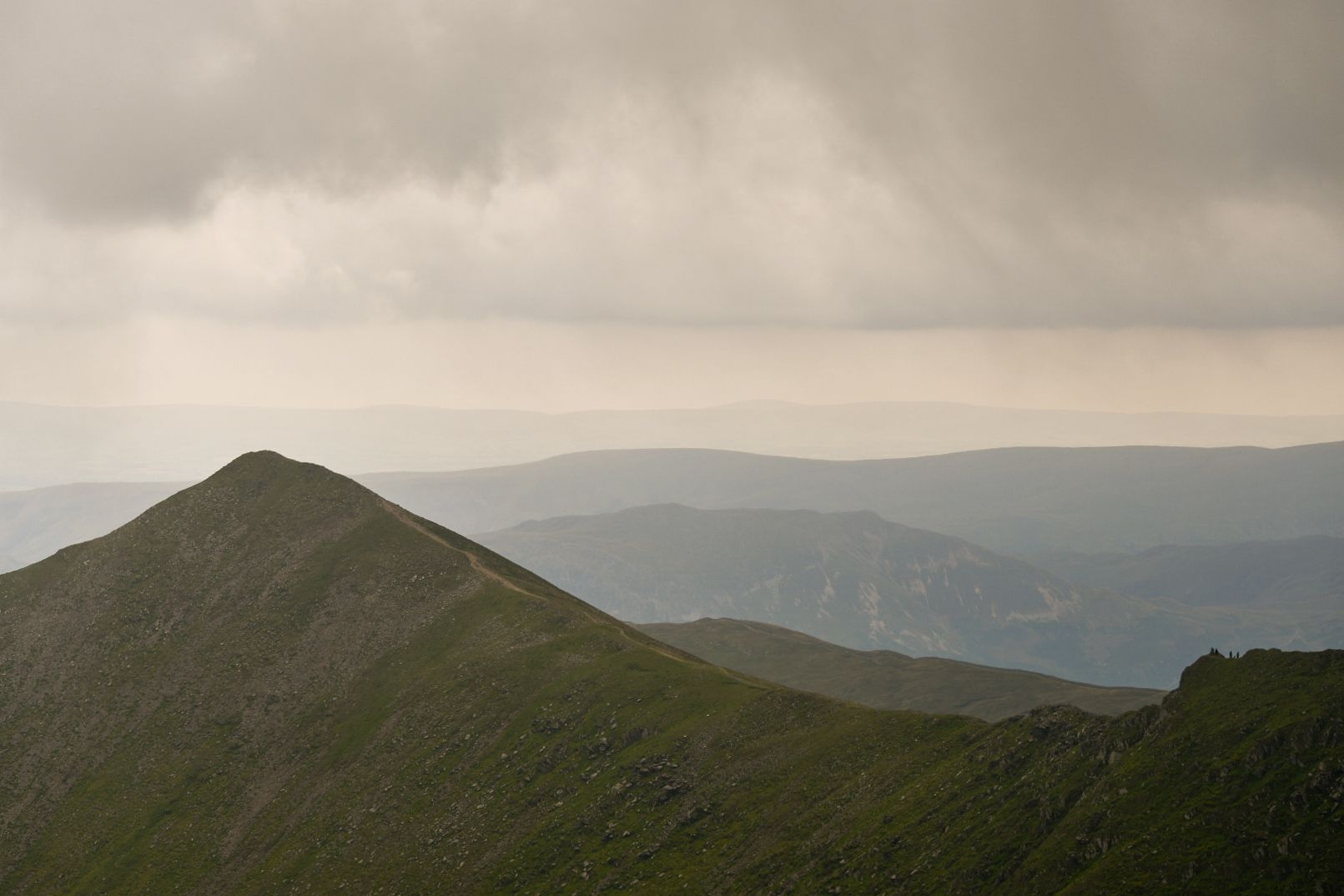 For the John Muir Trust, which was founded on the ethos of access for all, banning groups from the mountain is not an option. But the trust would like to see a little more of the huge sums raised for charity going back to the people who care for the environments at risk.
"It's quite ironic they are doing this for charity and very little of that money goes back into the management," says Berrie. "There's generally a misunderstanding of who looks after these national assets. We don't have a bottomless pit; we're not a government agency."
Others are shunning the challenge altogether. Jason Rawles, founder of Aspire Adventures & The Aspire Leadership Academy, spends his days guiding people up mountains, from the UK to the Himalayas – but he refuses to participate in the Three Peaks Challenge. In the past, he has taken scores of groups up the three summits, but he recently concluded there was too much erosion and littering.
Instead, he decided to focus on guiding clients towards a slower-paced appreciation of the mountain scenery, getting to know the environment rather than charging across it. "People always ask how long does it take?" he says. "I tend to say: we're going to take the right amount of time."
Rawles hopes that his approach, which he classifies as 'slow tourism', will catch on more widely. By calming their pace, visitors may learn that there's more to the mountain than the summit, whether that be a mountain hare, rare lichen or the waving of meadow grass in the wind. There is the cultural element, too; these are the landscapes of William Wordsworth and Nan Shepherd. The multiplicity of the mountains is too often forgotten in the race to the top.
"Ben Nevis has a huge amount to offer, yet it is generally treated as a commodity to be conquered," says Berrie. "I think we have to change the ethos of how we access the outdoors. It should really be treated as an experience that could potentially be life-changing for someone."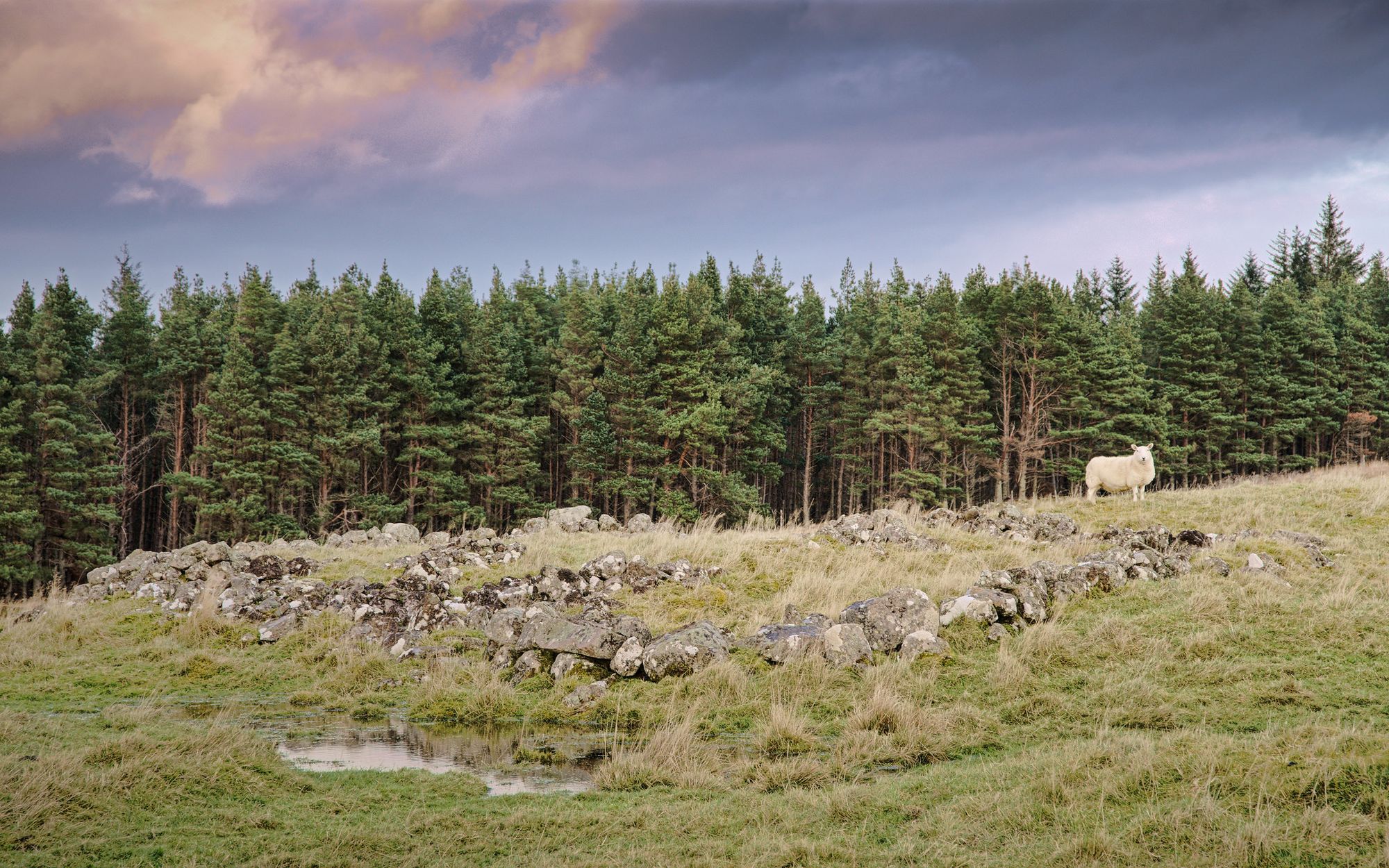 That idea of immersing yourself within a particular landscape – making it come alive through its geology, history and wildlife – is exemplified by Scotland's ecomuseums.
The concept of an ecomuseum, a 'museum without walls' that showcases landscape heritage and community, was invented by two Frenchmen in the 1970s. Instead of displaying old objects in glass cabinets, they work within broad swathes of the countryside, telling the broader story of how the landscape arrived at its current form.
While the idea has been slow to catch on in the UK, there are over 600 ecomuseums worldwide, mainly in Spain, Portugal, France and Italy. Scotland so far has three: one in Skye, one in Cateran County, and another cross-border landscape marking the 1513 Battle of Flodden. There is another in Wales – an ecoamgueddfa, as it is known – in Pen Llŷn.
While each museum will differ in its specifics, each offers new ways for tourists to consider the world around them; the focus is on depth and understanding, rather than speed and competition. The Cateran Ecomuseum, which opened in 2019, offers walking and cycling routes specifically designed to take in sites of natural, cultural and historical interest, including textile mills, ancient woodlands and Bronze Age roundhouses.
"We aim to tell the story of people, places and landscapes over 6,000 years of human history and 400 million years of geological history," explains Clare Cooper, co-found of the museum. She hopes that this model of regenerative tourism will encourage travellers to rethink their approach to tourism, ensuring that their destinations remain available for future generations.
With every passing year, that mission becomes more urgent. Back down at the foot of The Ben, the calling of birds is getting less frenetic as dusk turns into night. The wind drops and silence descents – but down the glen a pair of car headlights pierces the gloaming. A night-time ascent is about to begin.
---
Inkcap is 100% reader-funded. If you value independent environmental journalism, please consider supporting Inkcap by becoming a paid subscriber.
Subscribe to our newsletter
Members receive our premium weekly digest of nature news from across Britain.
Comments
Sign in or become a Inkcap Journal member to join the conversation.
Just enter your email below to get a log in link.
---