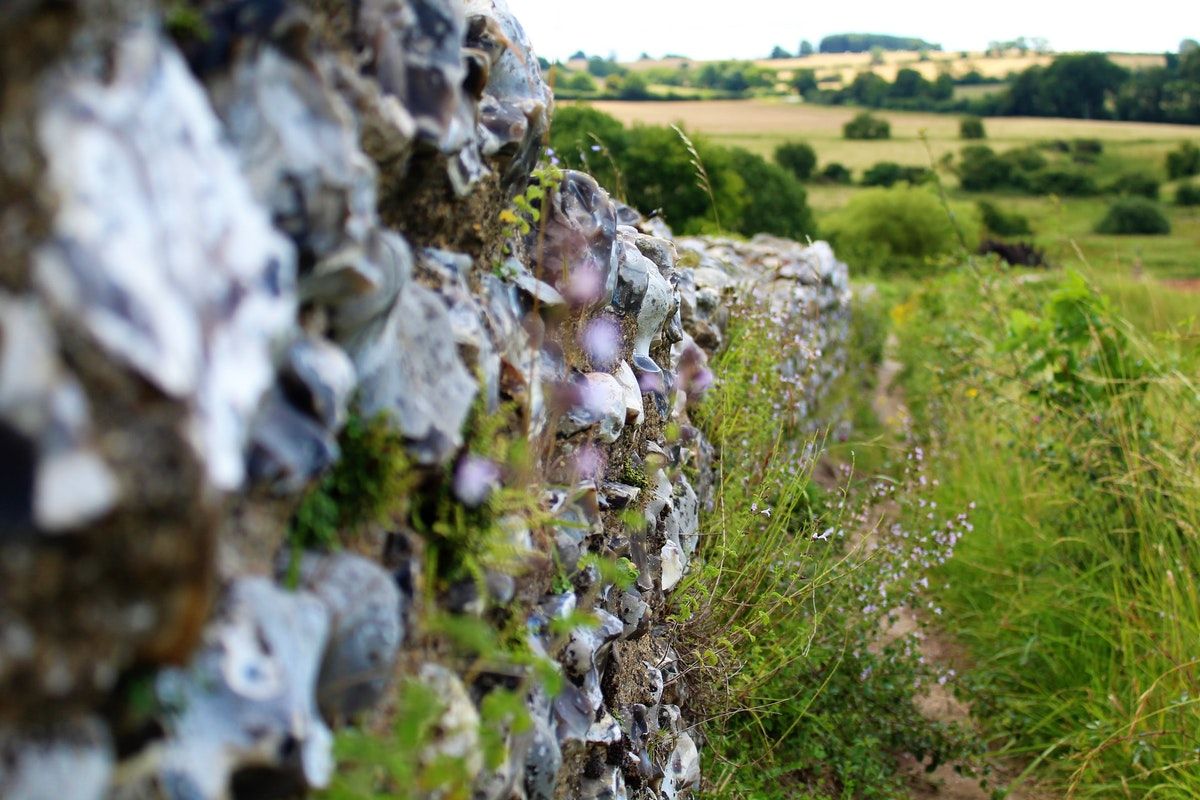 Biodiversity-Free Budget & Rural Racism
The latest news on nature and conservation in the UK.
National news
Budget | This week brought the 2021 budget from Rishi Sunak. There were a few announcements on climate change, which are outlined thoroughly by Carbon Brief. But, as the BBC reports, it was generally a disappointment for those hoping for financial backing for a green recovery from the pandemic. "There is practically nothing in the budget for biodiversity," according to a statement from CIEEM, the professional body representing ecologists in the UK. The budget contains economic policies that "could disadvantage the lives of people in rural communities and worsen the climate crisis," according to CPRE. In a committee hearing, Conservative MP Kemi Badenoch was fairly upfront about the budget's priorities: "Yesterday's budget was very focused on protecting jobs and livelihoods, leading an economic recovery and investment in the recovery. So it did not include nature," she says. The Green Party's Caroline Lucas wasn't buying the excuse:
Campaign | Charities and celebrities, including the unlikely duo of Chris Packham and Boris Johnson's dad, have kickstarted a campaign to enshrine in law the Prime Minister's commitments to reverse nature's decline by 2030. "In particular, we are calling for a clear target on the face of the [environment] bill to reverse the decline of species and habitats by 2030," write the campaigners in an open letter. "There is still time to amend the bill to fill this gap and we stand ready to support you in making this a genuinely world-leading legislative achievement." Environment secretary George Eustice responded, although not particularly substantially; he called the Environment Bill "truly world leading" but did not address the call to embed the 2030 goal in the legislation. The campaign was covered by the Times and the BBC.
Rewilding | HS2 has said that it will "rewild" 127 hectares of arable fields, creating wood pasture, wetlands and flower-rich grassland upon the three million tonnes of chalk that are to be excavated from beneath the Chilterns, reports the Guardian. One of the ecologists designing the site said that he had been inspired by a visit to the rewilded Knepp Estate. Unsurprisingly, the story provoked a good deal of scepticism, with accusations of greenwashing and observers questioning whether this kind of habitat creation scheme could really be considered rewilding at all.
In other news:
---
Across the country
Derbyshire | Just in case you needed another reminder that racism is thriving in the British countryside, a far-right group paraded through the Peak District last weekend, carrying a banner reading: "It's ok to be white". The group in question was the Patriotic Alternative East Midlands; you can read about their racist beliefs in the Derbyshire Times, which covered the story. It's yet another sign of the dangerous connections that can exist between environmentalism and fascism. "This is what extreme 'Blood & Soil' eco-facism looks like," tweeted Josina Calliste, co-founder of the Land In Our Names group. "This is why it's so important to not fall into population & immigration-based narratives around environmental protection."
Oxfordshire | Thames Water has been fined £2.3 million after a stream was polluted by sewage, according to an Environment Agency press release. The sewage was released in Henley-on-Thames in 2016, killing 1,144 fish across 13 species, including pike, perch and roach. The court heard of the poor management at the plant, including inadequate monitoring to manage the risk of pollution and the failure of staff to respond to alarms highlighting faults in the process. "The stream took almost a year to recover, having lost almost all its fish to the pollution," the story says.
Nottinghamshire | Fracking seems to be the story that never quite dies. Nottinghamshire Wildlife Trust is calling on their county council to refuse a request by IGas Energy to extend permission to drill at a site near the charity's Mission Carr Nature Reserve. The company found shale gas during exploratory drilling in 2018, but operations were put on hold following the government's fracking moratorium in 2019. The exploratory well was due to be removed and restored by November 2020, but now IGas has applied for a three-year extension so that it still has the option to frack should the moratorium be lifted in the future. The Trust added that it was concerned at IGas's confidence that this would be the case.
Elsewhere:
---
Reports
Moths | Populations of Britain's larger moths have declined by a third over the past 50 years, according to a new report from Butterfly Conservation in partnership with Rothamsted Research and the UK Centre for Ecology & Hydrology. The findings are important, as large moths are one of the few insect species for which there is long-running data available, offering a rare insight into how they are faring in the current biodiversity crisis. The research was covered by the Guardian and BirdGuides.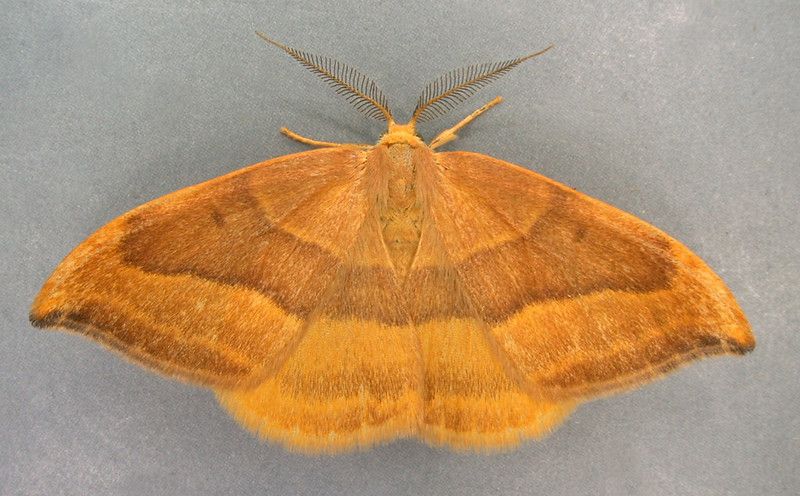 Jobs | A coalition of Scottish environmental charities have released data showing that strong investment in nature's recovery could directly create more than 4,000 jobs, with a further 3,000 jobs supported indirectly. These jobs would be in peatland restoration, native woodland expansion and deer control, among other things. They don't actually appear to have released a report or any kind of in-depth analysis – at least, I could only find a press release – but there is an infographic. The Herald covered the story.
Flooding | The Public Accounts Committee, made up of cross-party MPs, has released a report on how the government is managing flood risk. It concluded that Defra has not done enough to ensure that all areas of England are getting a fair share of investment in flood defences, particularly as climate change increases the vulnerability of houses built on flood plains. The government responded to the findings here. The report was covered in the Telegraph, the Independent and the Yorkshire Post.
---
Science
Shrimps | A study in Aquatic Toxicology looks at the impact of water pollution on shrimp in the UK, finding that the creatures living in contaminated sites had the lowest sperm counts. The findings were covered by the Shropshire Star, where the lead author, Alex Ford, said that the results mirrored other species, including humans, and that shrimp should be regarded as the "canary in the mine".
Seagrass | A study in Frontiers in Plant Science provides historical evidence for catastrophic seagrass loss in the UK, where at least 44 percent of seagrasses have been lost since 1936, with 39 percent of that since the 1980s. Losses over a longer period may be as high as 92 percent, the researchers say. Based on these estimates, historical seagrass meadows could have stored 11.5 megatonnes of carbon and supported approximately 400 million fish. The study was covered by the Guardian.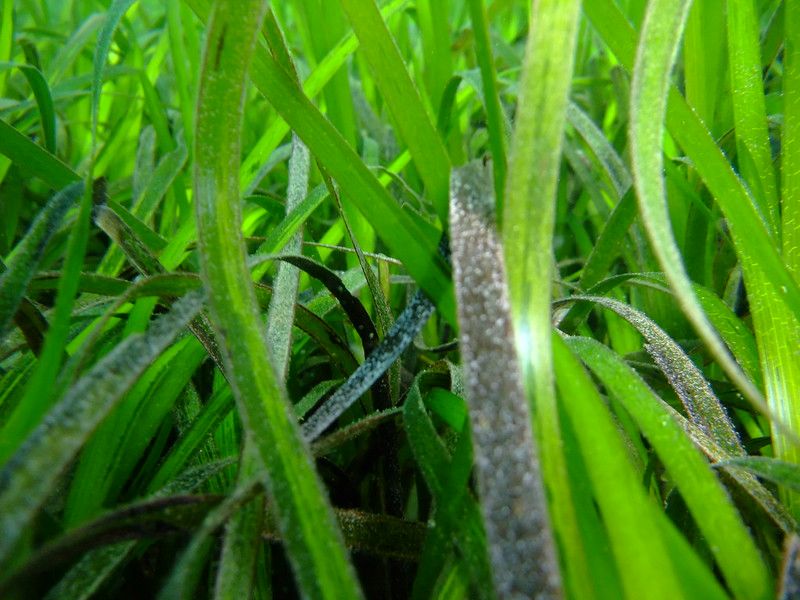 Stone-curlew | A study in Animal Conservation looks at whether efforts to create nesting habitat for stone-curlew within semi-natural grassland would also create foraging habitat for them. The study was carried out in the Breckland region of East Anglia. "Our study showed that physically disturbing semi‐natural grassland to create suitable nesting habitat safe from arable farming operations also provided foraging habitat," the authors write. There is a detailed account of this paper and its context in the Wadertales blog.
---
Driftwood
Agriculture | The RSPB has published a couple of useful blogs this week on the progress of farming reforms around the UK. Rhys Evans, policy officer at RSPB Cymru, writes about the Welsh Agriculture White Paper; he calls it a "significant step towards developing much needed policies that will help Welsh farmers restore nature, tackle climate change and produce food sustainably for this and future generations." The Scottish government, however, has come under fire from the RSPB's global conservation director, Martin Harper; he writes that politicians have failed to set out the direction for future land management, and are falling behind the rest of the UK in this regard.
Bees | Golf courses receive a lot of flack for privatising large areas of land and converting it to fairly sterile ecosystems. But they are not all bad, according to Marie Athorn, who is leading a partnership between the RSPB and one of golf's governing bodies. "Golf courses can contribute to bumblebee conservation on a landscape scale, not just as a refuge for rare and declining species but also as stepping-stones across an increasingly fragmented landscape," she writes. "With over 3,000 golf courses in the UK, contributing to approximately 126,000 ha of greenspace, golf courses are well placed to help provide for species of conservation concern and provide connectivity between existing priority habitats."
Observe | Two essays caught my eye this week. I particularly enjoyed reading the words of Yadvinder Malhi, a professor of ecosystem science at the University of Oxford, about his growing appreciation of the writings of Gilbert White, an 18th century reverend who wrote in detail about the natural world around him. "As an ecologist more easily attuned to the Humboldtian tradition in both my curiosity for discovering large-scale patterns and my love for exuberant tropical nature, I felt a little underwhelmed by White at first," he writes. "Yet I came to appreciate the immense value of his approach as a counterpoint to planet-spanning snapshots." The writer Julian Hoffman delves into similar themes for a piece in Little Toller.
Further reading:
---
Happy days
Forest | A new BBC radio show by Jessica Lee, writer and founder of the Willowherb Review, looks at the role that forests play in our imaginative lives. Under the Canopy explores storytelling, myth and science with a stellar line-up of writers including Max Porter, Richard Powers and Melissa Harrison. There are three episodes in total: make sure to give it 90 minutes of your time this weekend.
---
Image credits: Sarah Sigler, Natural England, Janet Graham
Subscribe to our newsletter
Members receive our premium weekly digest of nature news from across Britain.
Comments
Sign in or become a Inkcap Journal member to join the conversation.
Just enter your email below to get a log in link.
---