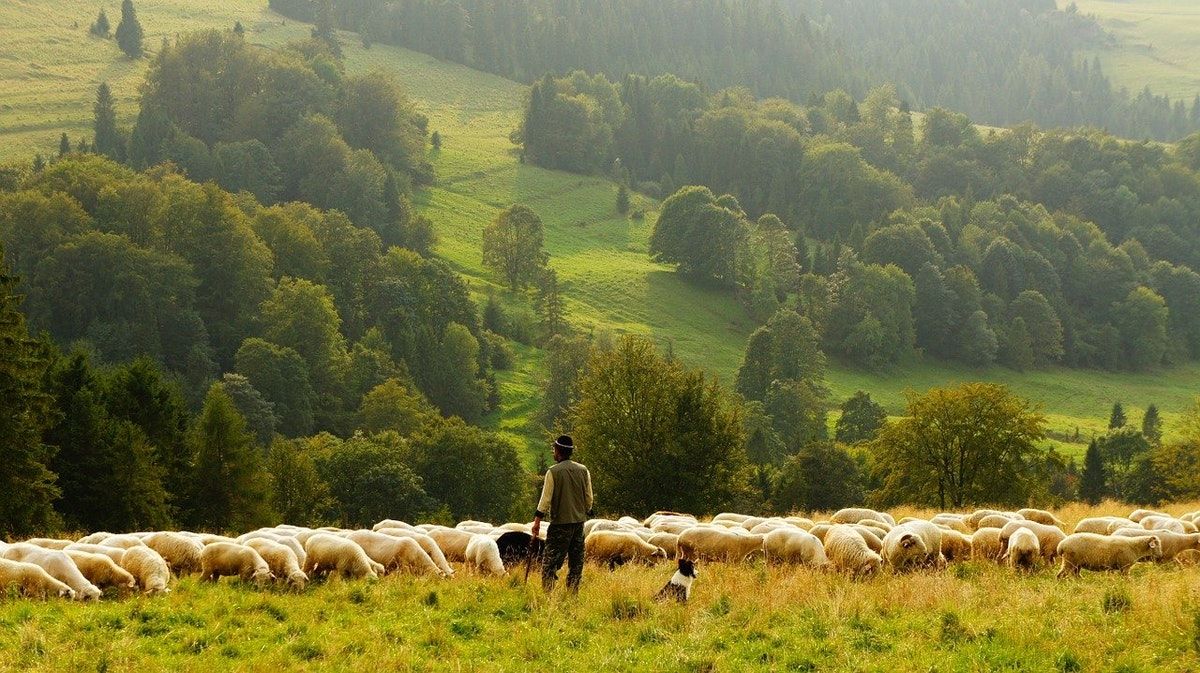 Agriculture Bill & Wildlife Crime
The latest news on nature and conservation in the UK.
National news
Goals | The government is failing to meet its ambition to be the first generation to improve the natural environment, according to a report by the National Audit Office. This goal was set out in a white paper in 2011, which the 25 Year Plan elaborated upon in 2018. "The NAO recognises that the demands of responding to the COVID-19 pandemic over the past six months have slowed the momentum it had started to develop, but progress was already slower than government had intended," the report concluded. The Associated Press covered the story. The Telegraph reported that some government projects even did more harm than good, which the Defra press office accused of being inaccurate.
Agriculture | At last, the government's Agriculture Bill has passed into law – a move that will redefine how farming works following Brexit. A statement from Defra said that it will provide "a boost to industry after years of inefficient and overly bureaucratic policy dictated to farmers by the EU". There is much to like about the new law, says Vicki Hird, head of sustainable farming at Sustain, but it's not perfect. In a new blog, she sets out the wins and losses, and the way ahead for farmers and nature now the legislation is in place. Green Alliance also has a blog on this latest development.
Sizewell | Boris Johnson is set to approve the new Sizewell C nuclear power plant in Suffolk, to the horror of conservation groups – expectations are that he will announce it in a forthcoming speech on going carbon neutral. The reactor is to be built on the edge of RSPB Minsmere reserve, atop the Sizewell Marshes SSSI, and conservationists fear for species like otters and water voles that live in the area. "We could be witnessing the horrors of HS2 all over again, wasting taxpayers' money on destroying irreplaceable homes for nature," said the RSPB's chief executive, Beccy Speight.
In other news:
---
Across the country
Portsmouth | Conservation charities are fighting new plans to build 4,000 homes and a marine hub in Portsmouth. The plan would involve draining 67 acres of mudflat from Portsmouth Harbour's Special Protection Area, home to populations of geese and waders. The development would also release carbon emissions and put local people at risk of sea level rise, according to the Hampshire & Isle of Wight Wildlife Trust.
Oxfordshire | Councillors in Oxfordshire have backed calls to double the amount of tree cover in the county by 2045, made by Conservative councillor Suzanne Bartington during a council debate. This would mean planting an extra 40 million trees, reports the Oxford Mail. This is not yet official policy, although it now appears to be on the cards as councillors unanimously backed a proposal to establish a formal target. Bartington added that it was important that "we don't get the wrong tree in the wrong place and risk damaging habitats."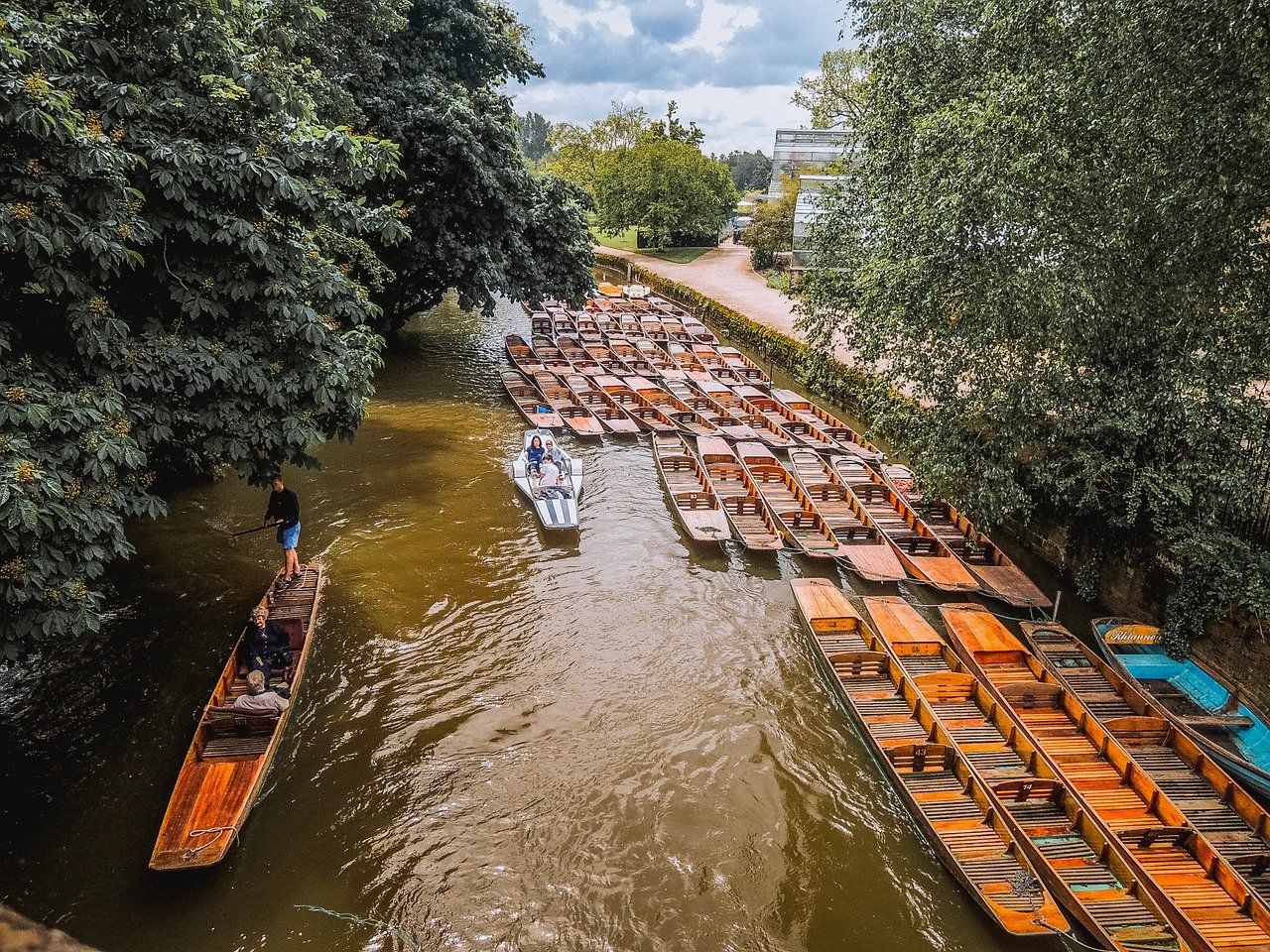 Yorkshire | Residents of Micklefield are objecting to Taylor Wimpey's plans to build a new housing estate on a piece of land that is currently used for allotments, reports the Yorkshire Post. While the allotment holders have agreed to be moved to another smaller site with vacant lots, objectors say that there is too much demand for the land to justify the move. "The plots could be filled, though they aren't at the moment," said one local councillor. "With lockdown the interest in people growing their own food has increased and this will be the only site where they're able to do it."
Elsewhere:
---
Reports
Natural England | The government's nature agency has been "undervalued and underfunded" by the government for too long, according to a report by Prospect, a trade union which represents some Natural England workers. "What we have found is an agency getting beyond crisis point," it says, pointing out that the number of staff has dropped from more than 2,500 in 2010 to around 1,900 right now, while its government funding has declined by two-thirds over a decade. The Guardian has covered the story.
Crime | There were 3,800 incidents of wildlife crime in 2019, according to a report published by Wildlife and Countryside Link, many of which go unreported and unpunished. Centuries-old hunting, trapping and poisoning practices are still widespread, while cybercrime – such as gambling on livestreamed badger fights – has also ramped up. "A lack of adequate police recording and resourcing, low levels of prosecutions and inadequate sentencing are leaving our wildlife without the protection it needs," said Richard Benwell, who leads the organisation. The Independent covered the story.
Farming | Scottish farmers can have a progressive role in enabling Scotland to meet its climate goals, according to a new report by Farming for 1.5C, an inquiry by farmers, scientists, environmentalists and policy experts looking at agriculture's role in cutting emissions. But huge changes will be needed: the shift in practices "represent as great a change to Scottish farming within a generation as the change from horses to tractors," the report says. The story is covered in the Times, the BBC and the Press and Journal. Separately, the Soil Association has launched its Grow Back Better report on how farmers can respond to the climate, nature and COVID-19 crises.
---
Science
Arctic | Changes in the Arctic, caused by climate change, are causing declines in wetland birds such as barnacle geese, according to a new study based upon a massive data collection project. This is impacting the UK populations of these birds; in the Solway Firth, barnacle geese have been returning from the Arctic with fewer young, partly because polar bears are feasting on the chicks as seal-hunting becomes harder. The Telegraph has covered the story.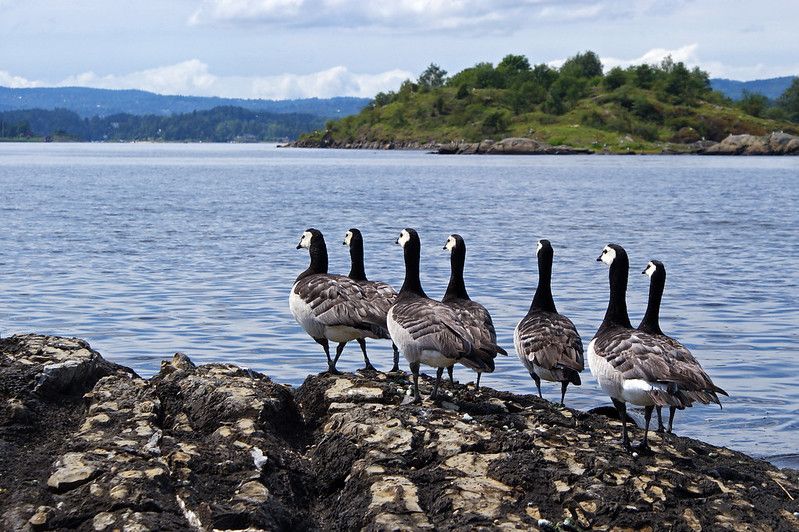 Beavers | Scientists at the University of Exeter have published a study on how to reduce conflicts between humans and beavers arising from UK reintroductions, using the River Otter trial as their case study. They identified five themes that should underpin successful outreach efforts with affected communities, thus reducing the likelihood of conflict. These included appropriate communication, shared decision-making and a fast response.
Prescriptions | While exposure to nature can help to lower the risks of mental health disorders, like depression and anxiety, the effect may be weakened if nature is 'prescribed', according to a study by academics at the University of Exeter Medical School. "Although perceived social pressure to visit nature was associated with higher visit likelihood, it was also associated with lower intrinsic motivation, lower visit happiness and higher visit anxiety," the study says.
---
Driftwood
Peat | The Forestry Commission is under fire for approving a conifer plantation on ecologically valuable land at Berrier End Farm in Cumbria. It has said it will learn from its mistakes "after it approved a scheme to convert 30 hectares of peatland to woodland without identifying the priority bog habitat on site, something it concedes might have led to a different outcome had it been known about at the time," according to the ENDS Report. The Cumbria Wildlife Trust is asking the Commission to reverse its decision.
Mental health | The evenings are getting colder and darker as winter sets in – but nature can still deliver a boost to your mood, according to this Spectator Life article by Isabel Hardman. She offers a few suggestions for how to engage with the natural world, starting with wrapping up warm. Once you are nice and cosy, she suggests taking a street tree walk and exercising your senses to bring about a mental lift.
River banks | The Environment Agency and Forestry Commission have published a report about how strips of uncultivated land along riverbanks can prevent agricultural water pollution. Wooded buffer zones delivered the best protection, while grass was the least effective. If you can't face up to reading the report itself, check out the much shorter blog by the Wild Trout Trust, which condenses the findings.
Further reading:
The Chancellor will soon be conducting a one-year spending review; here are the RSPB's demands for nature.
The Wildlife Trusts have received almost £2 million to fund nature restoration projects that will halt carbon emissions.
---
Happy days
Christmas | It still seems like Christmas is ages away, but that hasn't stopped Forestry England posting a blog about how to enjoy the festive season this year, despite the obvious weirdness of COVID. "Nature seems to understand that the winter months are a time to slow down – during winter trees go into dormancy which is similar to hibernation – and we can take inspiration from, and comfort in, the peaceful atmosphere of the forest in winter," it says.
---
Image credits: Free Photos, Abdulhakeem Samae, Randi Hausken
Subscribe to our newsletter
Members receive our premium weekly digest of nature news from across Britain.
Comments
Sign in or become a Inkcap Journal member to join the conversation.
Just enter your email below to get a log in link.
---